I love cream jumpers, and I love denim, in ANY form. I've tried to fight it, but it's like my uniform. Think Homer Simpson but jumpers instead of shirts and you've pretty much nailed what my wardrobe looks like, and do you know what? I'm ok with that! This beautiful little combo from Daisy Street is basically a dream come true..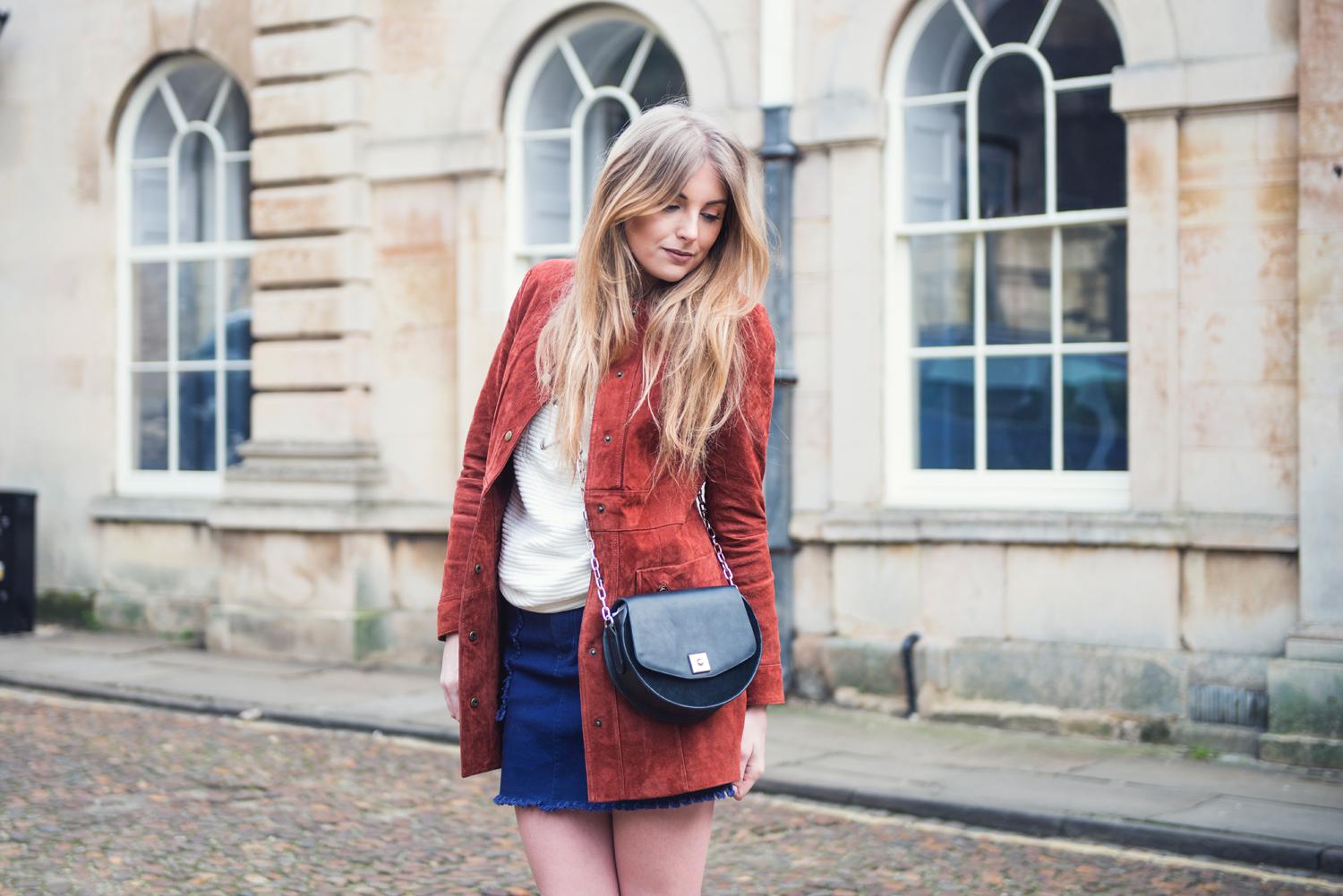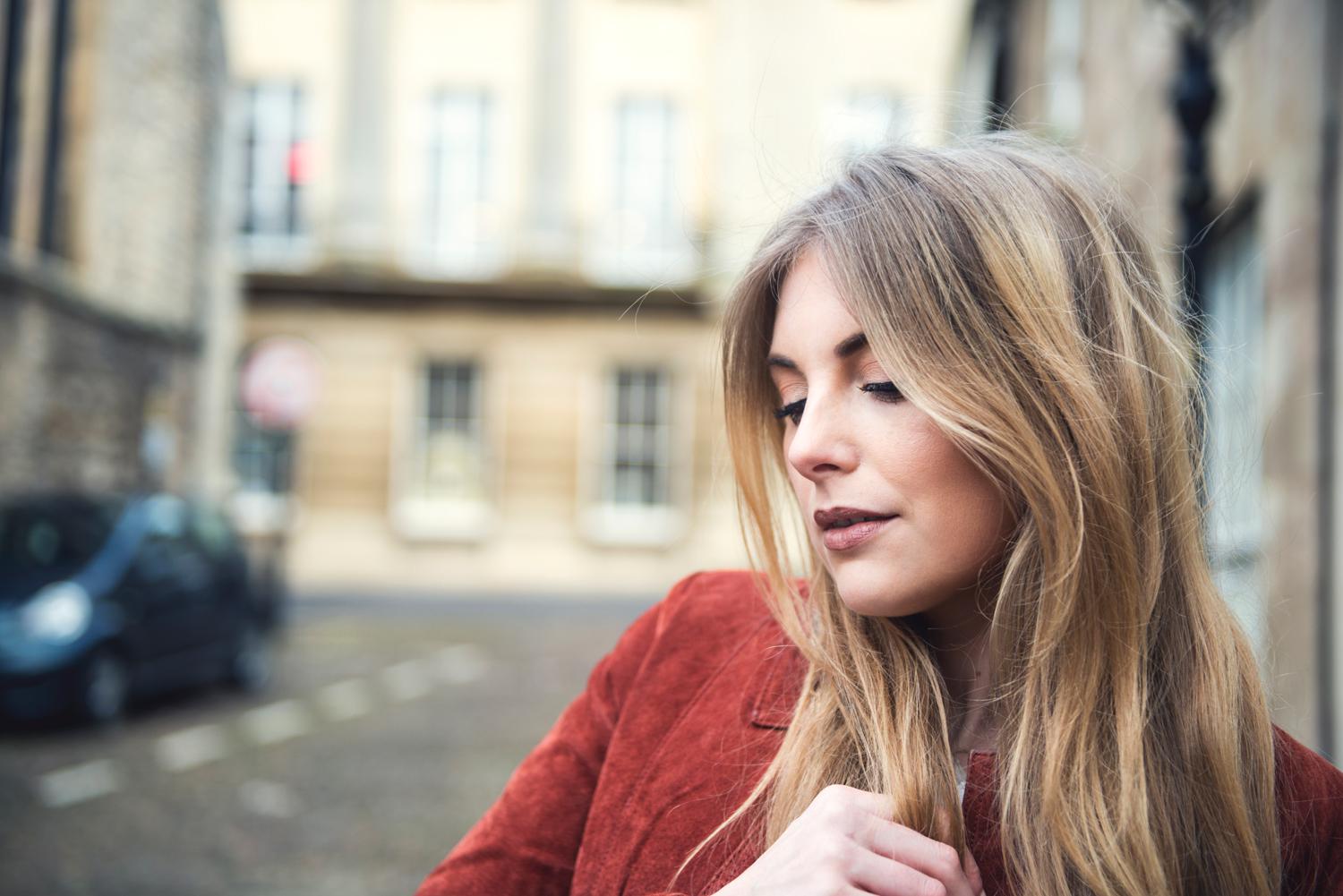 I know this probably sounds vein but I'm loving the above shot! I love the crop and any picture where I'm not looking at the camera is always a favourite of mine, have you noticed? Kirk calls it the 'Sinead Special' hand in hair, looking into the distance . . you know the one!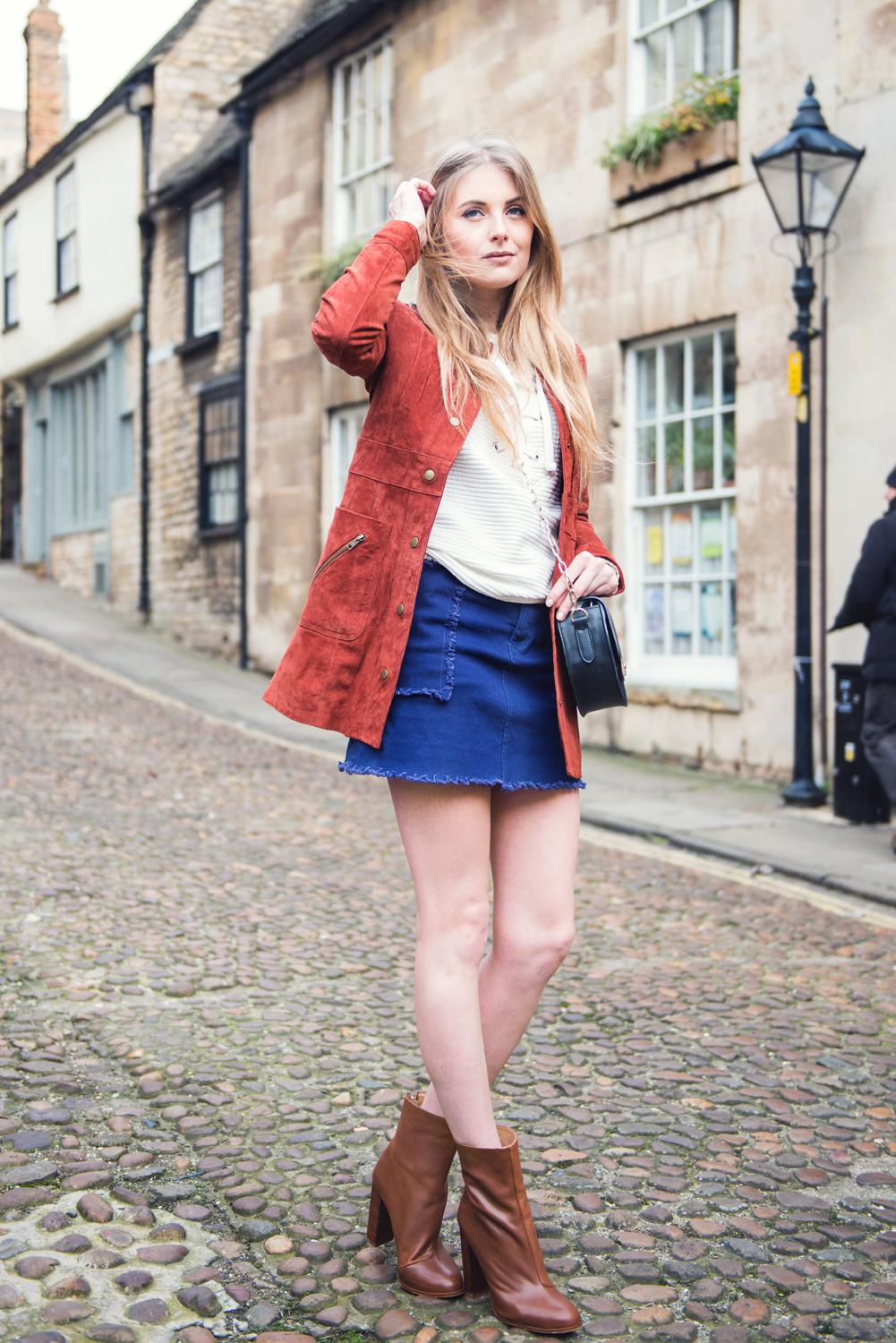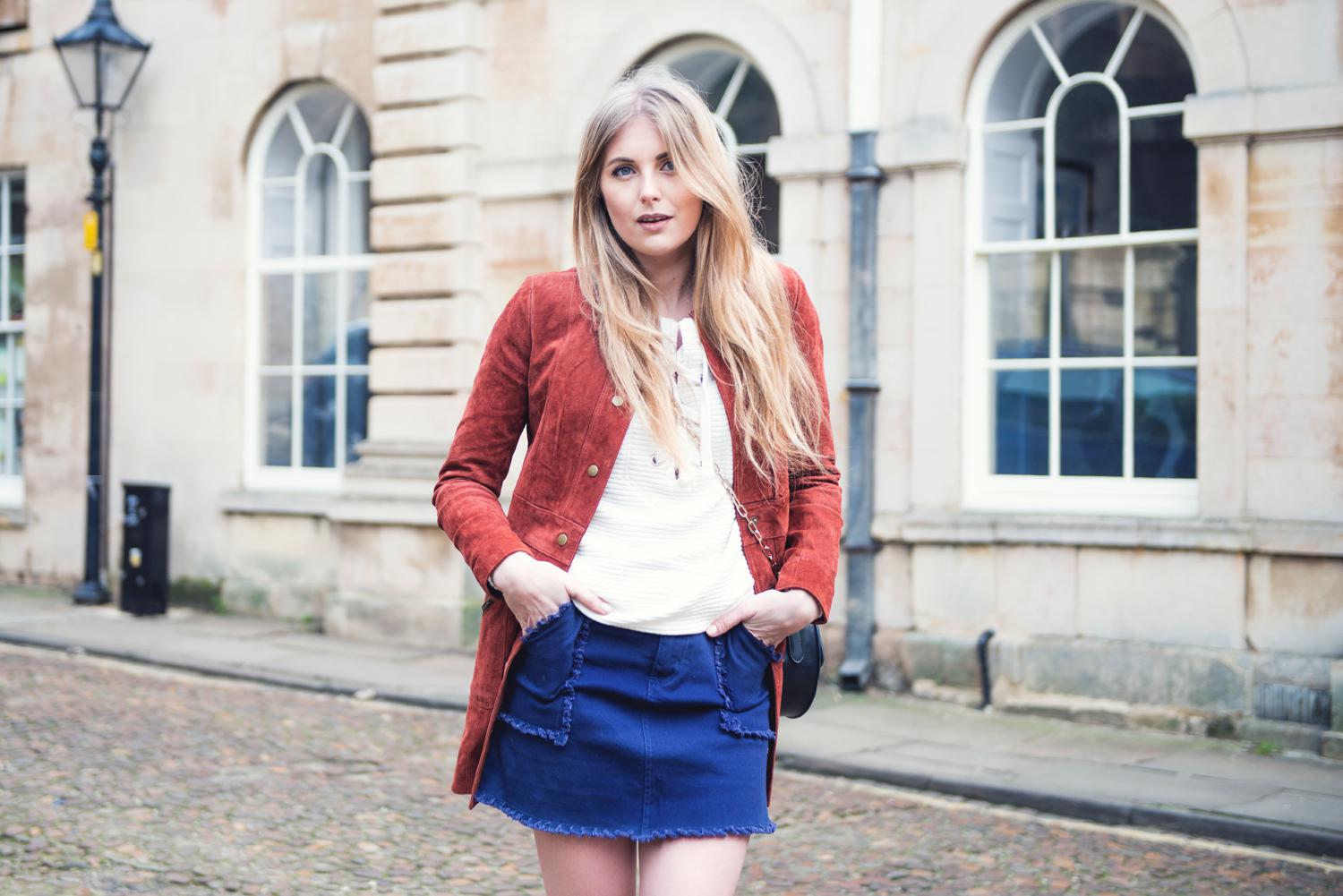 Coat : Forever 21 Sold Out // Jumper : Daisy Street // Skirt : Daisy Street // Boots : L'intervalle // Bag : Zara
I was already in love with this Daisy Street combo before I put this Suede beauty on top but isn't it just the icing on the perfectly formed cake?! This is one of those outfits that I'll be mentally storing away for times when I don't know what to wear! In fact I'm in London today and as I'm not a complete lunatic I've swapped the skirt in for a pair of jeans!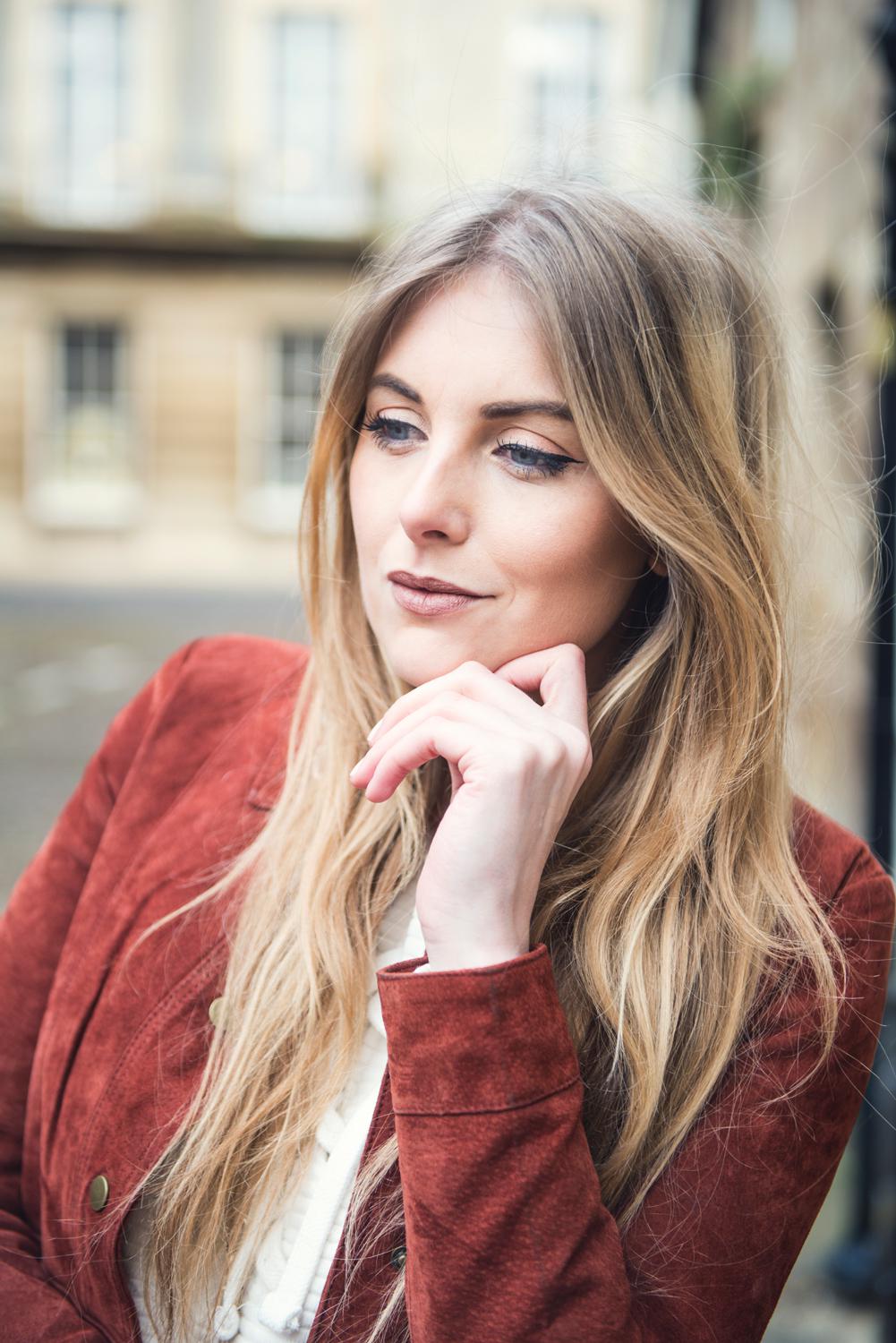 Daisy Street Details
I think when you, like me, wear similar items all of the time, particularly more simple items, it's all about the details. This is why I love these pieces from Daisy Street so much. The ribbing on the jumper means that it falls really nicely and adds interest. I also mentioned these two pieces in my new haul video on youtube (go and check it out!) and how I was obsessed with the Primark lace up jumper and could not get my hands on it for love nor money. I know there's a lot of lace up jumpers floating around at the minute but I find that they're all super tight and clingy which just isn't me!
This skirt caught my eye because of it's block denim colour, I love the vibrant blue colour and the fringing which makes it really different from any of the other ones I've seen which lets face it, are all button up ones! I wear my button up one to death so thought it would be good to throw another denim mini into the mix!
These boots are from L'intervalle, I'm really into this length of boot at the moment, I find it so much more flattering because it ends at the slimmest point of your leg! These ones are real leather and doesn't tan just go with anything? They've got a bit of height to them too which is something I love cos' it means you can go out out in them and still be snug as a bug! Not that you can't go out out in flats, it's just means you look dressed up whilst being warm and comfortable!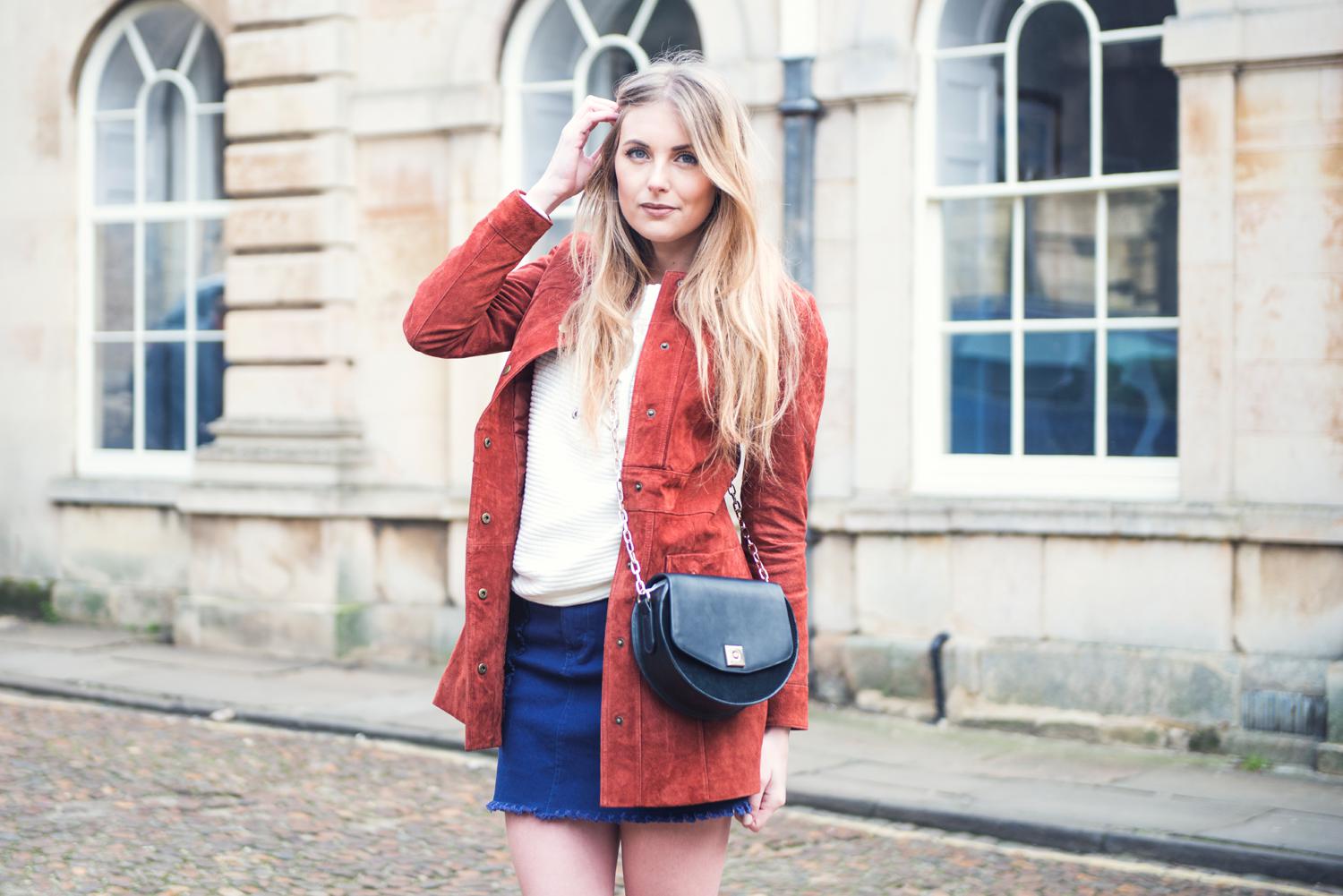 Shop The Post
Make sure you're following me on Bloglovin' to stay up to date with all of my posts! I've got some of my top blogging tips that I wish someone had told me when I first started and how to mix lower end brands with more pricey pieces to create a pulled together look! Follow me here!
I've also got a new haul up on my Youtube Channel with my favourite pieces that I got in the past few weeks! Check it out and make sure you subscribe!
All photography by Kirk Schwarz. See his website here, and his instagram here!