When it comes to my love for denim, I've recently admitted that I'm a one style girl and that style is skinny jeans. However, a recent miracle has happened to my denim wardrobe, a spring miracle if you like. The skinnies have been banished to the back in favour of a new style, the Mom jeans . .who would have thought it?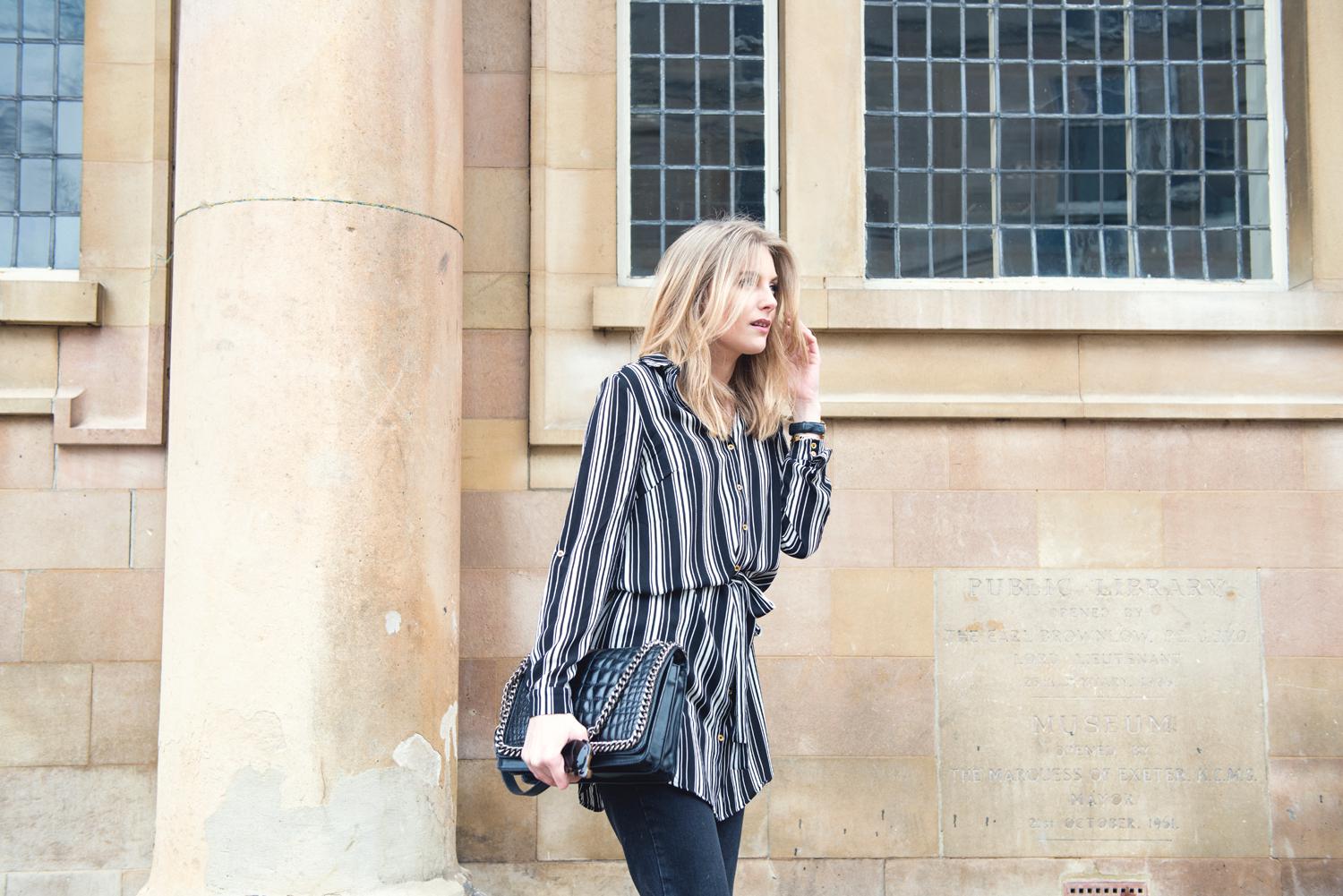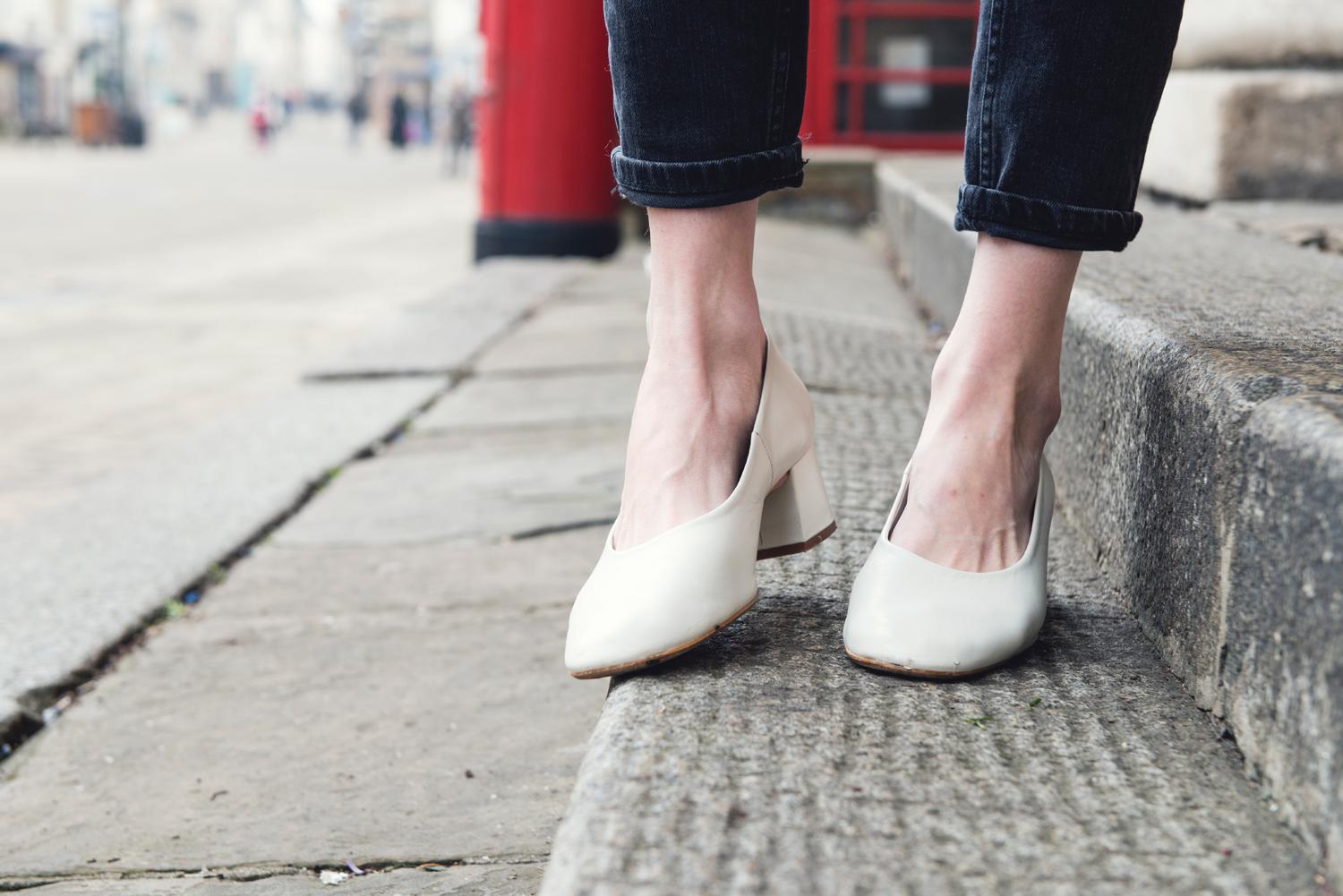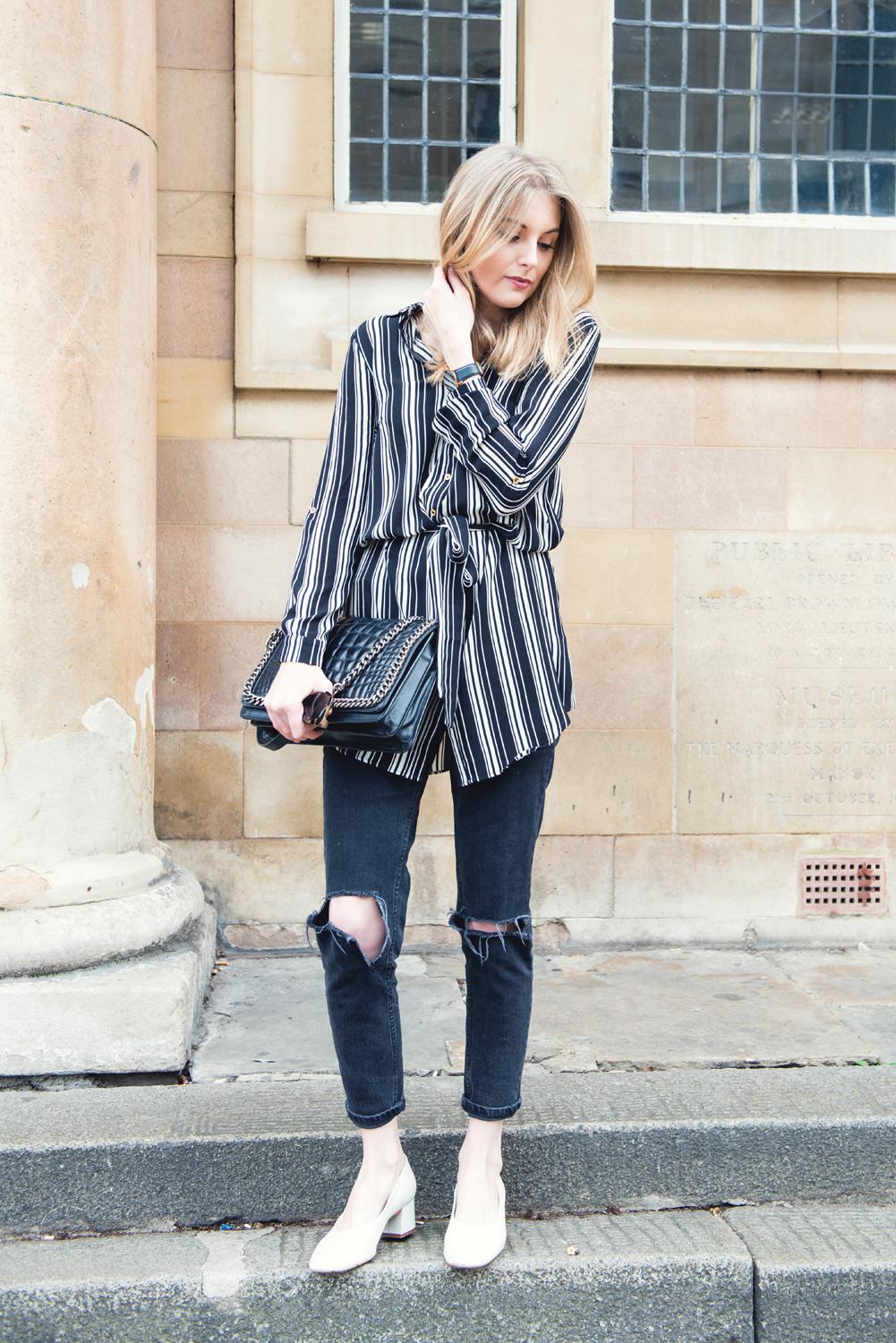 Denim Wardrobe : The Facts
This infographic on jeans by Superdry is so interesting and true in my opinion! I guess as with any item in your wardrobe there's particular styles you favour and wear time and time again.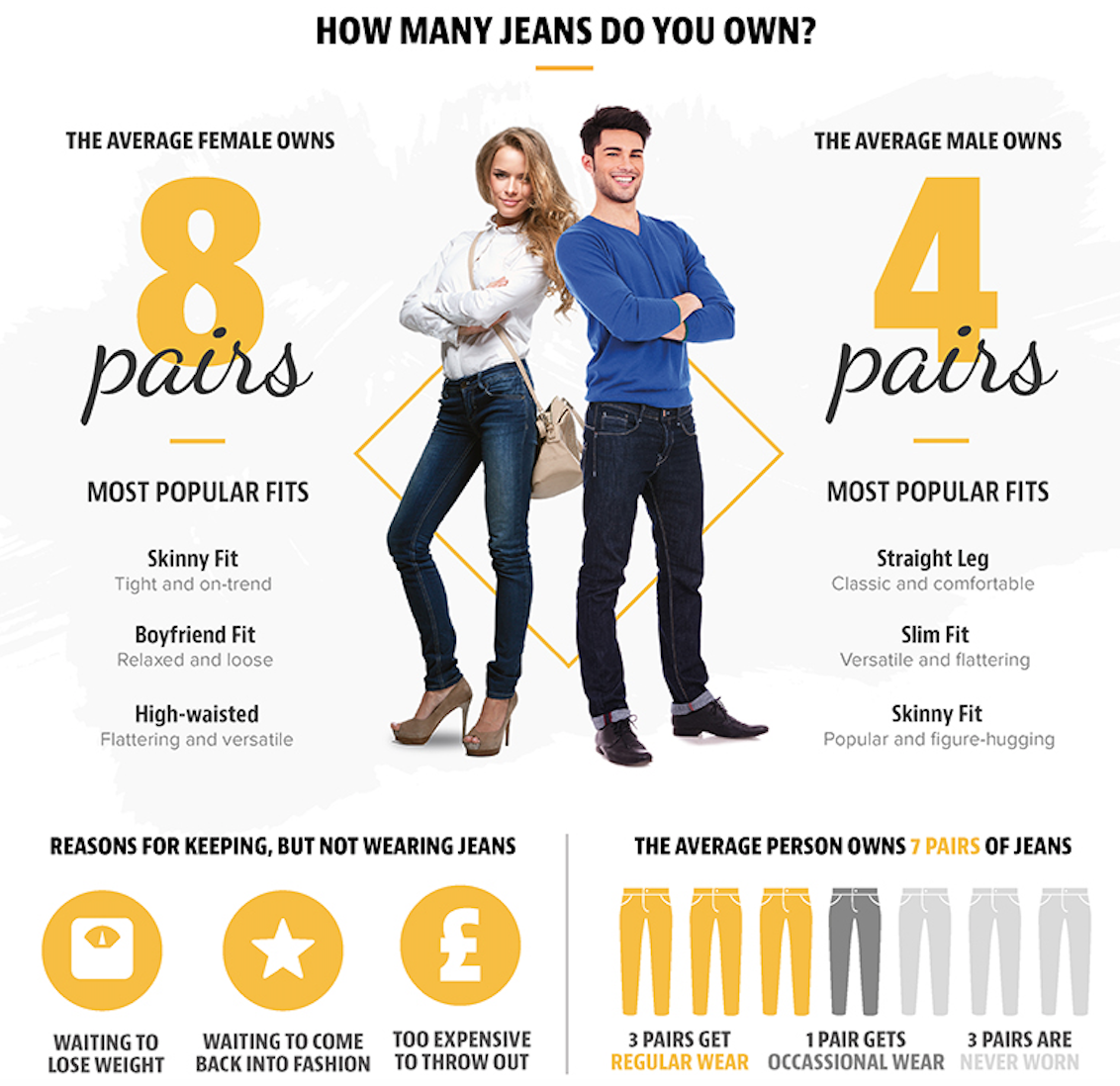 I think it's so funny that people hold on to their old jeans because they spend too much money on them or are waiting for them to come back into fashion. When it comes to clothes I'm really not a hoarder! I have a good eBay session at least once a month as I love to have a clean and tidy wardrobe, it helps me to get dressed more easily! I thought I would have a little rummage through my jeans and go through what my denim wardrobe looks like – they say the average person owns 7 pairs and the most popular styles are skinny, boyfriend and high waist so we will see!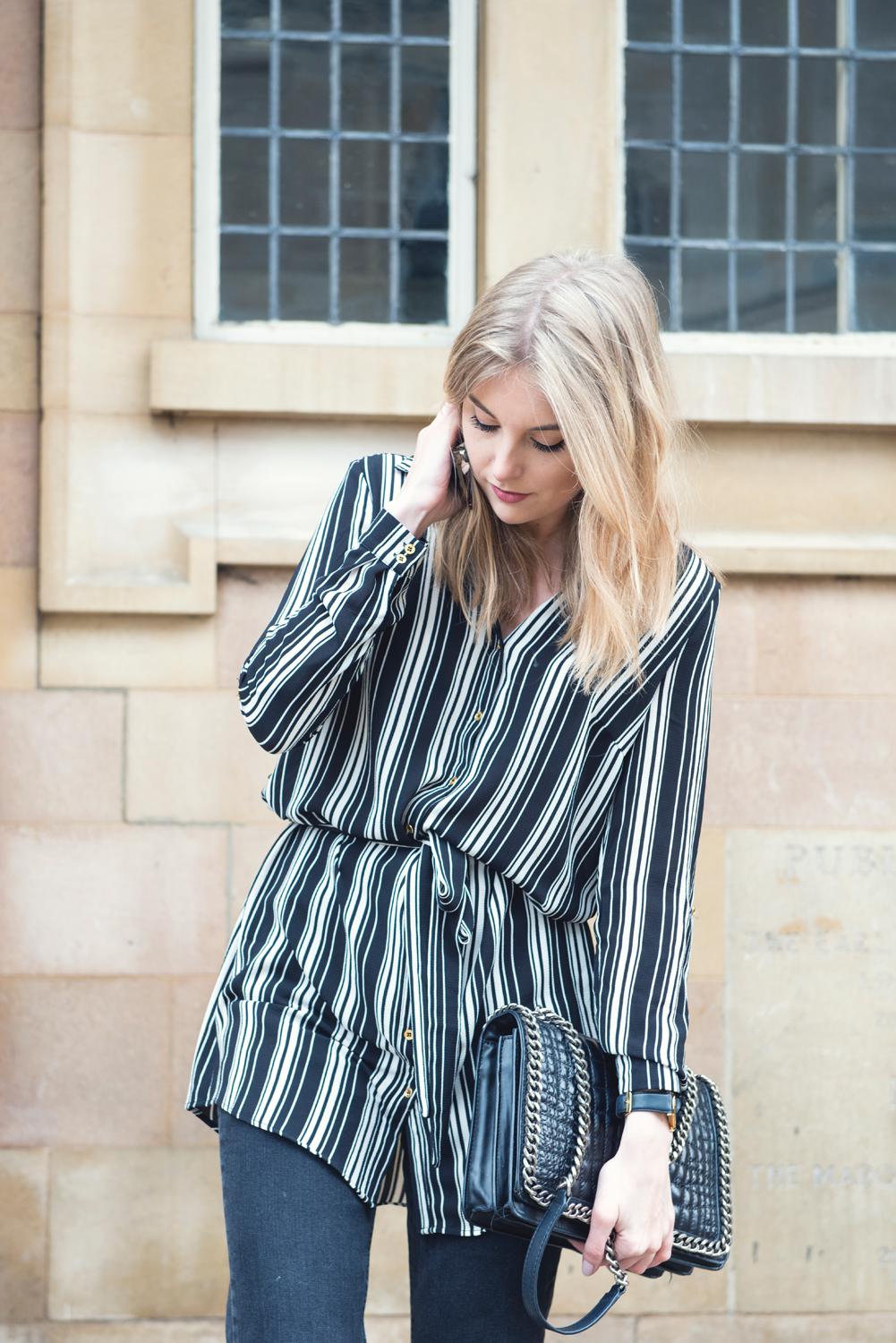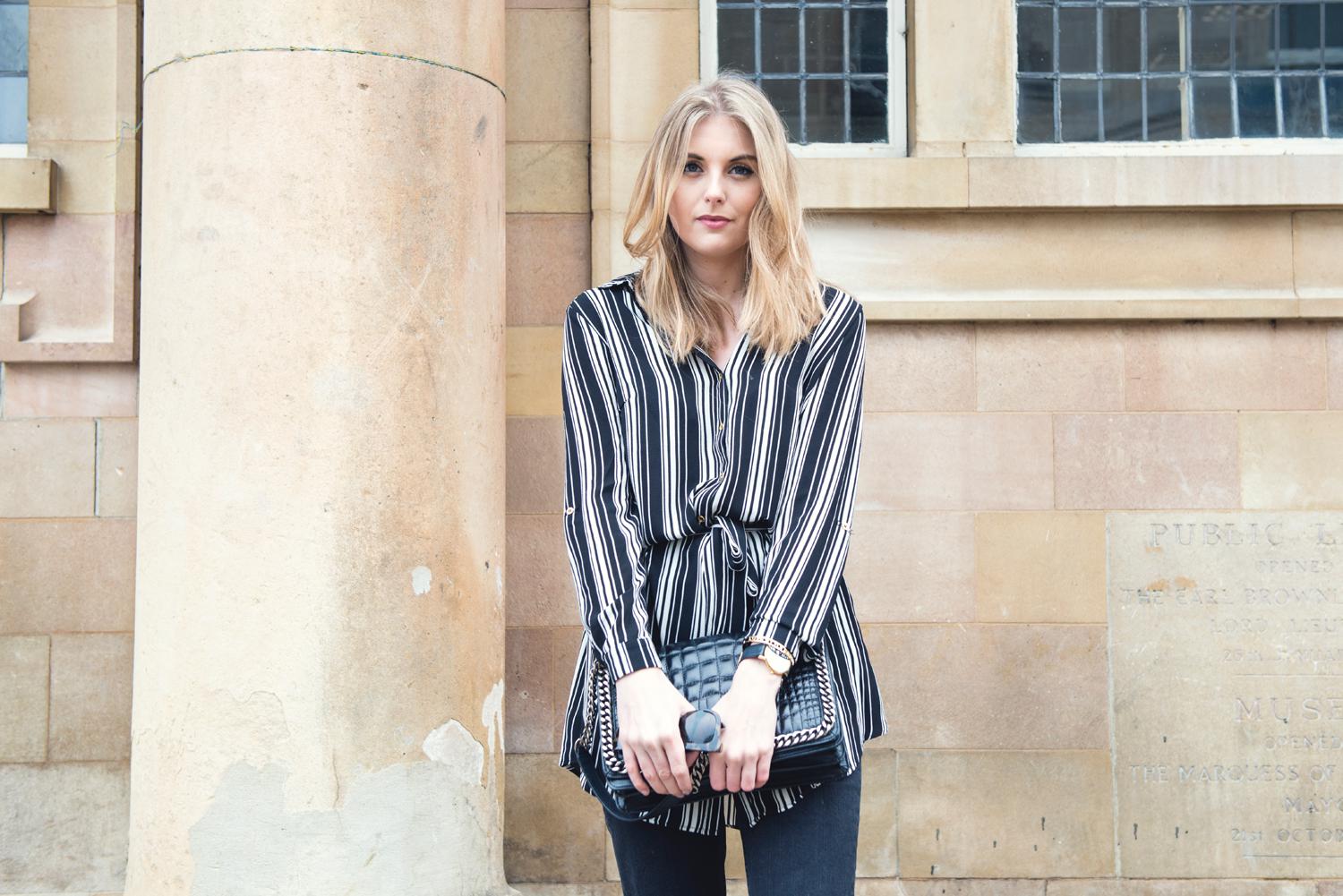 My Denim Wardrobe
7 pairs – I cannot believe I am that predictable, as if I match up with an infographic! Also as a self confessed denim addict I think I need to go and buy more stat! I've listed them in order of the amount I wear the pair!
These two are currently my most worn jeans by far. I fell in love with the black pair and promptly bought myself the same style in blue. I have to say I was worried about buying jeans online from Asos but I am so happy with them, I'm definitely a convert and they make the perfect additions to my denim wardrobe!
These are my go to jeans for when I want to look smart or on nights out. I feel much smarter and dressier in this pair!
A ridiculously comfortable pair of jeans that are casual and fit really nicely without being skinny. I feel like me and the skinny jeans might need some time to miss each other – not the black ones though!
These were my previous favourites and I lived in them for the past year or so. My discovery of Mom jeans and the recent additions to my denim wardrobe means these guys have definitely been pushed to the back!
White Ripped Skinnies – Primark
I only wear these in the summer, don't get me wrong they get a lot of wear in the summer but at the moment they're definitely in the back gathering dust!
Grey Pull On Skinnies – H&M
I literally only own these because they look nice with like 1 or 2 outfits. I should probably get rid as I'm not a huge fan of the fit, style or colour – basically I'm keeping them incase one day I might want to wear them.
So I would say I have 4 pairs that get regular wear, 1 pair that gets occasional wear and 2 that I never wear . . until Summer perhaps!
Shop my Denim Wardrobe Must Haves
A Dress As A Top?
When Quiz first asked me about working together I was very unsure, it's not that I don't like their clothing at all, it's just that I'm such a casual gal and I kind of categorise them in my mind as evening/party wear. Even when I go out partying (using that word very loosely) I will most likely wear jeans, and if I do venture into skirt category, I will wear a jumper or something to casual it down!
Anyway, I took a look at their website and actually I was pleasantly surprised, and thought about how I could style up something to make it more Sinead appropriate. Of course this meant incorporating my denim wardrobe in there some where some how, isn't this outfit just proof that jeans have a place in every look?
I love the way I've styled this shirt dress as a top and now the possibilities are endless, I'm plotting and planning different ways of mixing the evening section of my wardrobe into my everyday life. I also think because this isn't a super fancy dress it will be perfect for me in the summer with some ankle boots, who else can't wait till it's warm enough to wander round bare legged without a care in the world?
*Shirt Dress : Quiz Clothing
Jeans : Asos
Shoes : Topshop
Bag : Zara
*Sunglasses : Zero UV
Watch : Larsson & Jennings
*Personalised Bracelet : Spell On Me
Make sure you click here to follow me on Bloglovin' where you will be able to stay up to date with all of my denim wardrobe updates and more! You can also now follow me on Youtube!
This post is sponsored but all thoughts and opinions are my own