Let me just put this out there, I have never been good when it comes to skincare. Until a few years ago I didn't take my make up off before I went to bed and when I did take it off, it was with a rough face wipe. Face creams were what old ladies used and generally, just who needs to think about skincare when you're in your early twenties? EVERYONE, thats who.
I tell you what, standing and talking to the beautiful and make up free Lydia Millen at a recent event was enough to make me want to invest, that's for sure!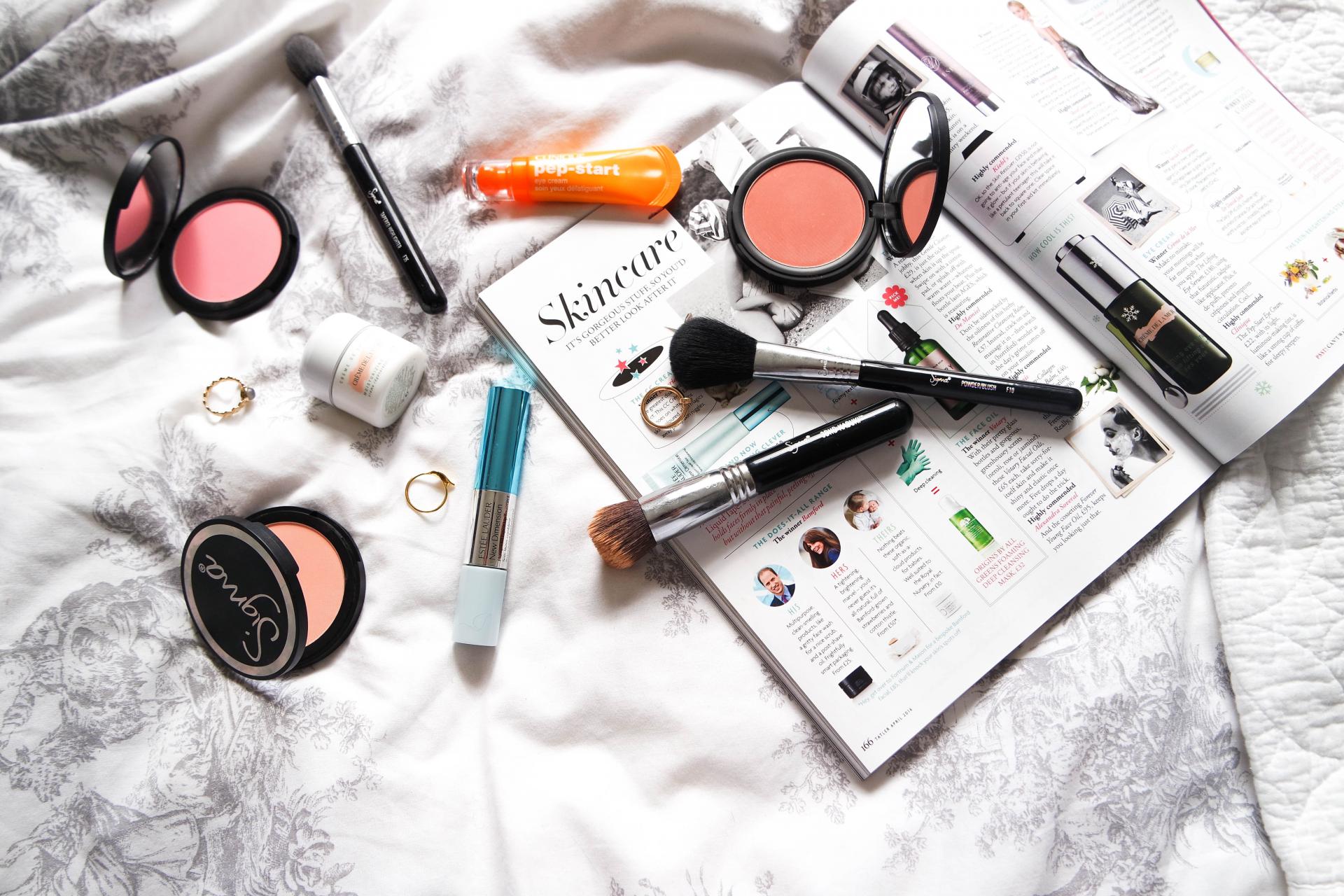 Why Skincare is Key
To me, now anyway, spending ridiculous amounts on make up is absolutely pointless without a good base. Yes you can cover up bits and of course, people can't control breakouts etc. I'm lucky that I've never really suffered from bad skin (touch wood) but I do have very sensitive skin which is prone to dryness – any advice you guys may have is more than welcome . . give me it!
When your skin is good you need less make up and the less make up you put on the better your skin will be . . a lovely cycle. But obviously, you have to invest in some good skincare pieces to get the the ball rolling. Not only is it easier to apply make up and get a flawless finish when you've got a good base, but you need less make up and just think of your self esteem, I mean if I only look half as good as Lydia with no make up on I will die happy.. bit dramatic.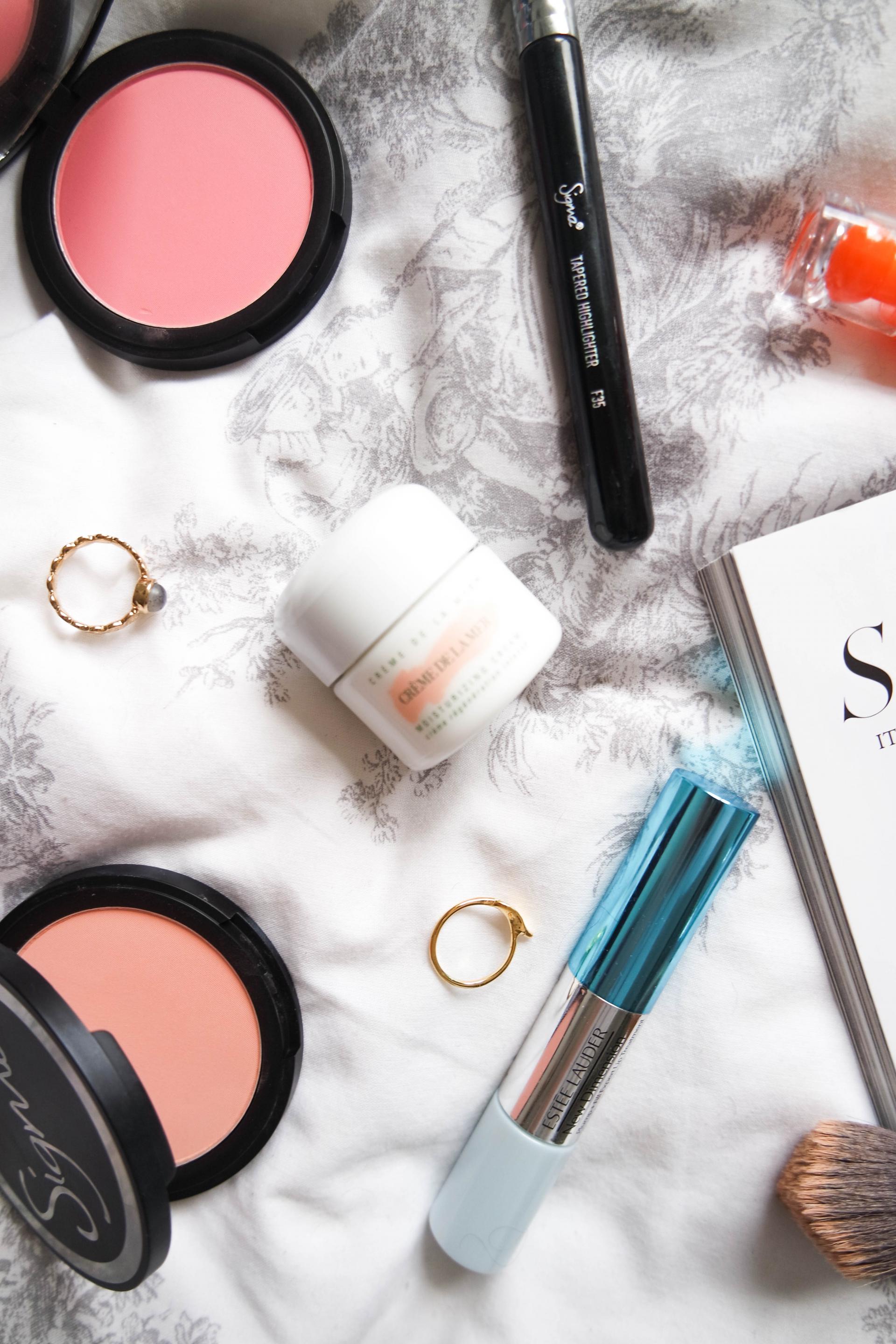 I have to confess I hadn't heard of this one before, but anything that promises to give me luscious lips and I'm in. I'm a self confessed lip chewer and the more I chew the more my lips get dry and flakey and the more I want to chew. . gross I know but it's a habit I can't kick. My sister got me some nice Chanel lip balm in an attempt to make me stop and it didn't . . but it does make a handy prop for my flatlays though.
Anyway, I've only been using it for a couple of weeks and can already tell that it's working in some way shape or form. If anything, when I first put it on I can definitely feel the difference in the condition of my lips so I think once I've been using it a while I'll be able to see the full effects.
It's double ended, so first you use the serum which helps to give smoother and fuller looking lips then you apply the balm over the top which hydrates and conditions your lips. The serum is a bit weird to put on but I like the sound of smoother, fuller looking lips and the balm is just like the creamiest smoothest lip balm I've ever used . . I love it.
When House of Fraser asked me if I wanted to try the creme de la creme of face creams . . Creme De La Mer, who was I to say no? First Impressions? It smells incredible, it's thicker than a lot of creams I've used before and it makes my skin feel like a babys bum.
Honestly, I'm hooked. I don't know how I'm going to continue my addiction once the pot runs out because I know it's one hell of an investment but if I can afford to, I will re invest. I mean who can put a price on looking and feeling amazing? Realistically it isn't in my price range but it's definitely going on the birthday, christmas, easter, you name it wish list!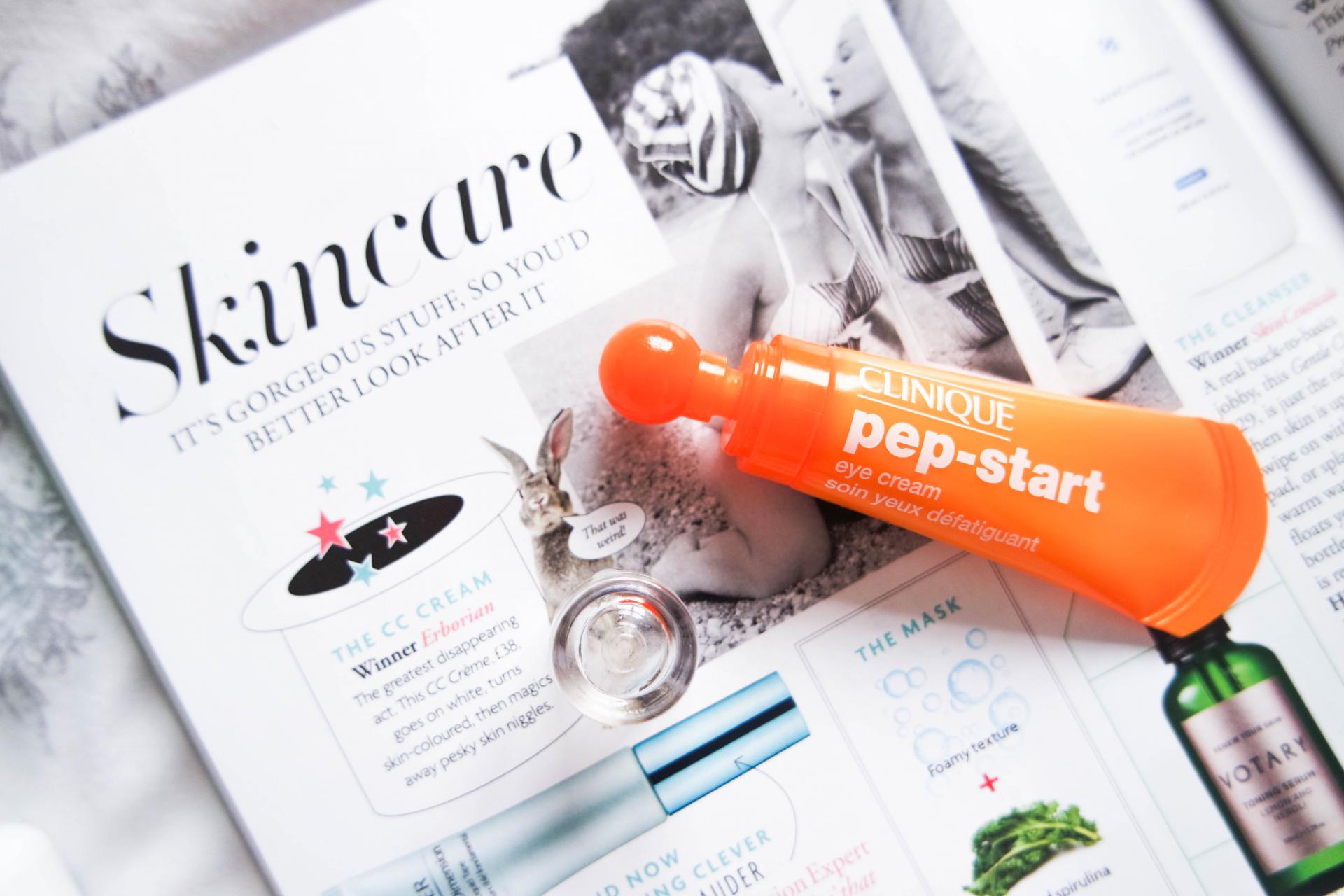 I've been debating buying the Clinique Pep-Start for a while as under eye bags are my biggest hang up. The amount I spend on concealers and cover ups a year is something I quite frankly don't want to think about. So if I could find a product that would solve them all together, I would be in heaven.
Luckily for me the gods above (at House of Fraser) were kind to me and sent me a sample to try out, don't you just love the make up gods sometimes?
I'm very wary of what I use on my under eyes because it's so sensitive and past products have given me really bad irritation in that area. With Clinique I think you know you're in safe hands. The main thing that I love about this is the little ball applicator which you can use to massage the cream into the area. Apart from anything else, it feels lovely. I definitely feel like it's starting to work and with a huge effort and focus on drinking more water and sleeping for longer. . lets wait and watch the magic happen. bye bye bags.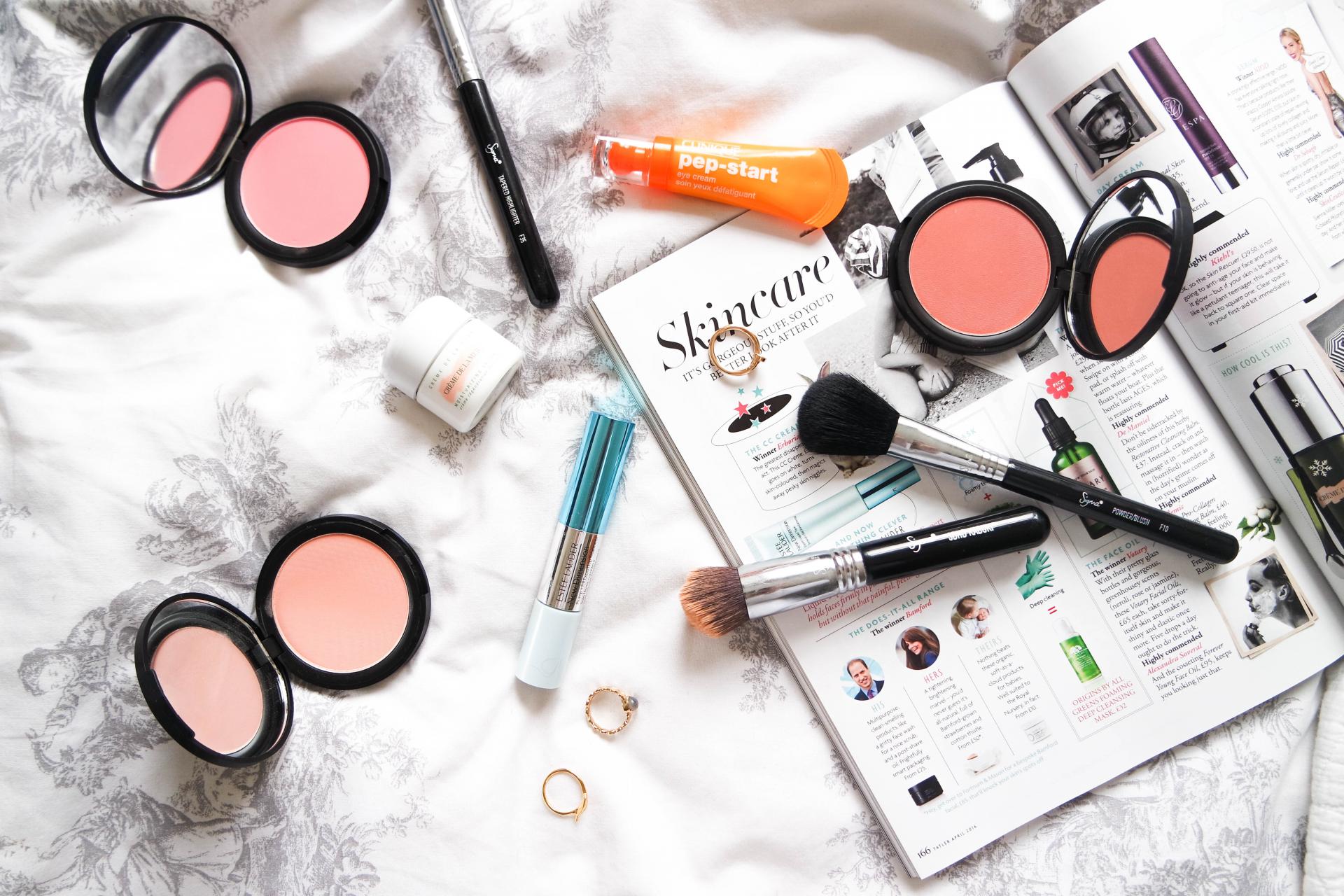 Shop Skincare at House of Fraser Beauty Event
I've linked these pieces along with some other skincare bits and pieces, my favourites and things I want to try! Plus, as an added bonus, House of Fraser currently have a huge beauty event including skincare. Buy £50 worth of beauty and get £10 off, this includes so much goodness like the new Lancome Juicy Shakers and Urban Decay Naked Palettes. Shop all beauty and skincare included in the event here!
If you guys have any skincare loves that you think I should try out then let me know – particularly concealers and under eye products . . and lip products!
Also, make sure you follow me on Bloglovin where you can stay up to date with my posts, save them to read later and just generally be a lovely follower! You can follow me here! You can also now follow me on Youtube where I will be doing the occasional video, let me know if you have any requests and make sure you subscribe and catch up!