I know what you're thinking. Too little too late. Christmas has been and gone but these products have not and this collection is worth hanging on to and these photos are too damn beautiful to not share so christmas collection or not, you guys need to know about my love affair with D&G Beauty.
D&G Beauty
So you may remember that the love affair began a few months ago when I tried the first of many D&G Beauty products in the form of the new Miss Sicily lipstick launch which I raved about here. You know I love something beauty wise if I include it on a blog post. If I do a blog post specifically on one piece, that's saying something.
Since then I've added the mono eyeshadow pots to my everyday make up routine, 70% because they'e beautiful and 30% because they're so quick and easy to use. Plus any make up that doubles up as interior design goals I'm in.
More recently I've been wearing the foundation which is a beautiful consistency and feels super light on but still has people asking what foundation you're using at 7pm at night – I always take it as a huge compliment and a big tick for a foundation when anyone asks about it let alone when it's been on all day.
Two more products I've added to my daily routine are also eye based, D&G Beauty do eye products very well. The first is a liquid liner. The first that's had me stop using my Tom Ford eyeliner which speaks volumes. It's actually brown too which is perfect for in the day as it's less harsh against my blue eyes! Then there's the brow pencil that doubles as a spoolie (an essential in any brow liner) and was responsible for all of the brow related compliments I got in this instagram picture.
Finally I have to mention the lip combo I've been using. FYI D&G Beauty lipliners are my favourite things ever. They are creamy and gorgeous and easy to apply on one end. And on the other you have a lipstick brush. So you can perfectly apply your lipstick on the go and do you know what? I felt so fancy using it on the tube the other day.I've been using the lip liner in 8 and the lipstick in Royal Pink.
The Christmas Collection
My favourite eyeshadow in blue tones so I can channel Caro Daur in the campaign imagery. Gold eyeliner for when I'm feeling fancy and a nail collection that'll have you re doing them every other evening. And don't even get me started on that golden highlighter! The christmas collection is amazing and most of it is still available to get your hands on so no this wasn't a waste of time. Who says we only want gold eyes, cheeks and nails at christmas?
I'm fancy all year round.
Shop The Collection
Click on the images below to be taken directly to the product pages!

PS You Might Like This
The Miss Sicily Lipstick
Tom Ford Make Up Review
How To Do New York in 4 Days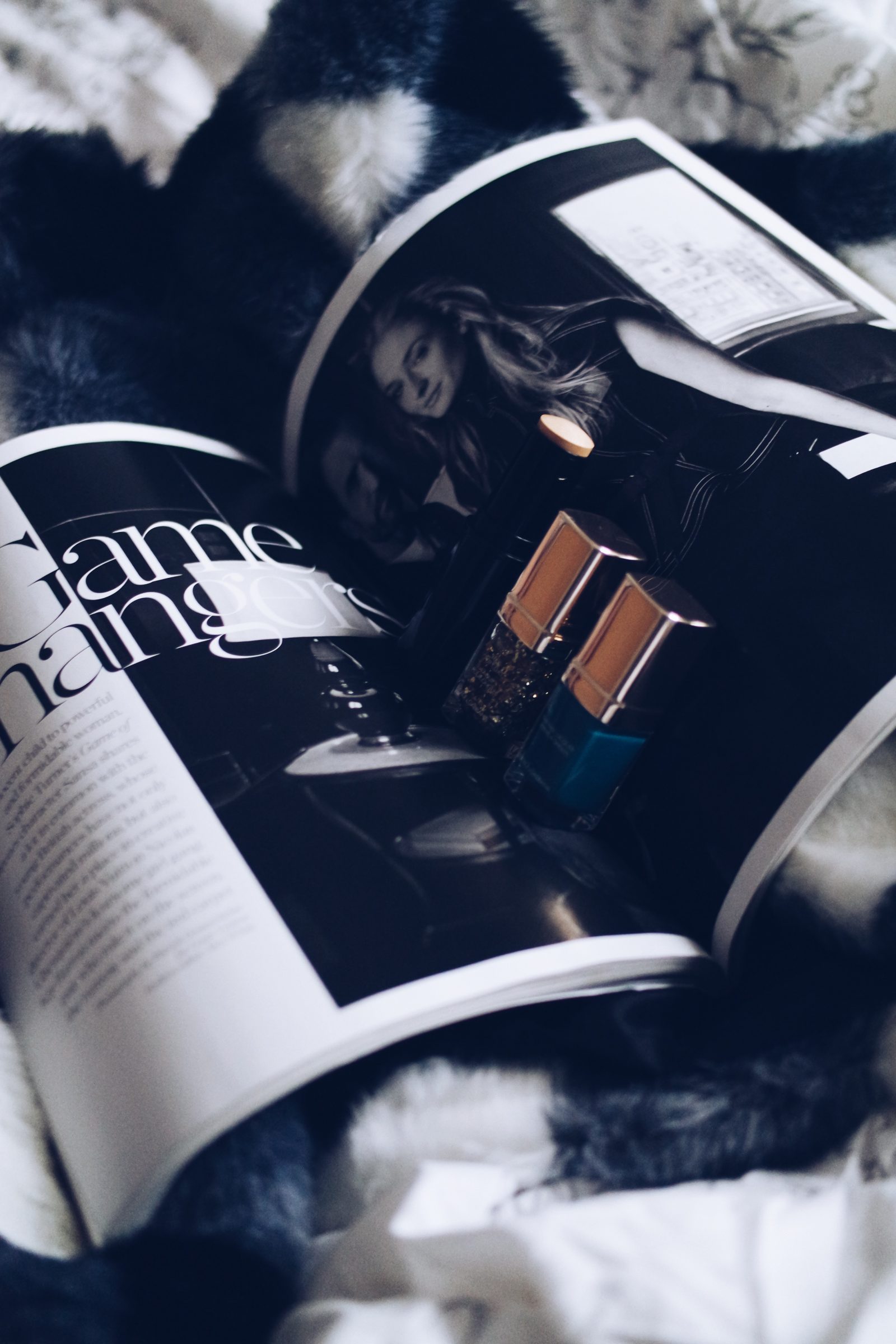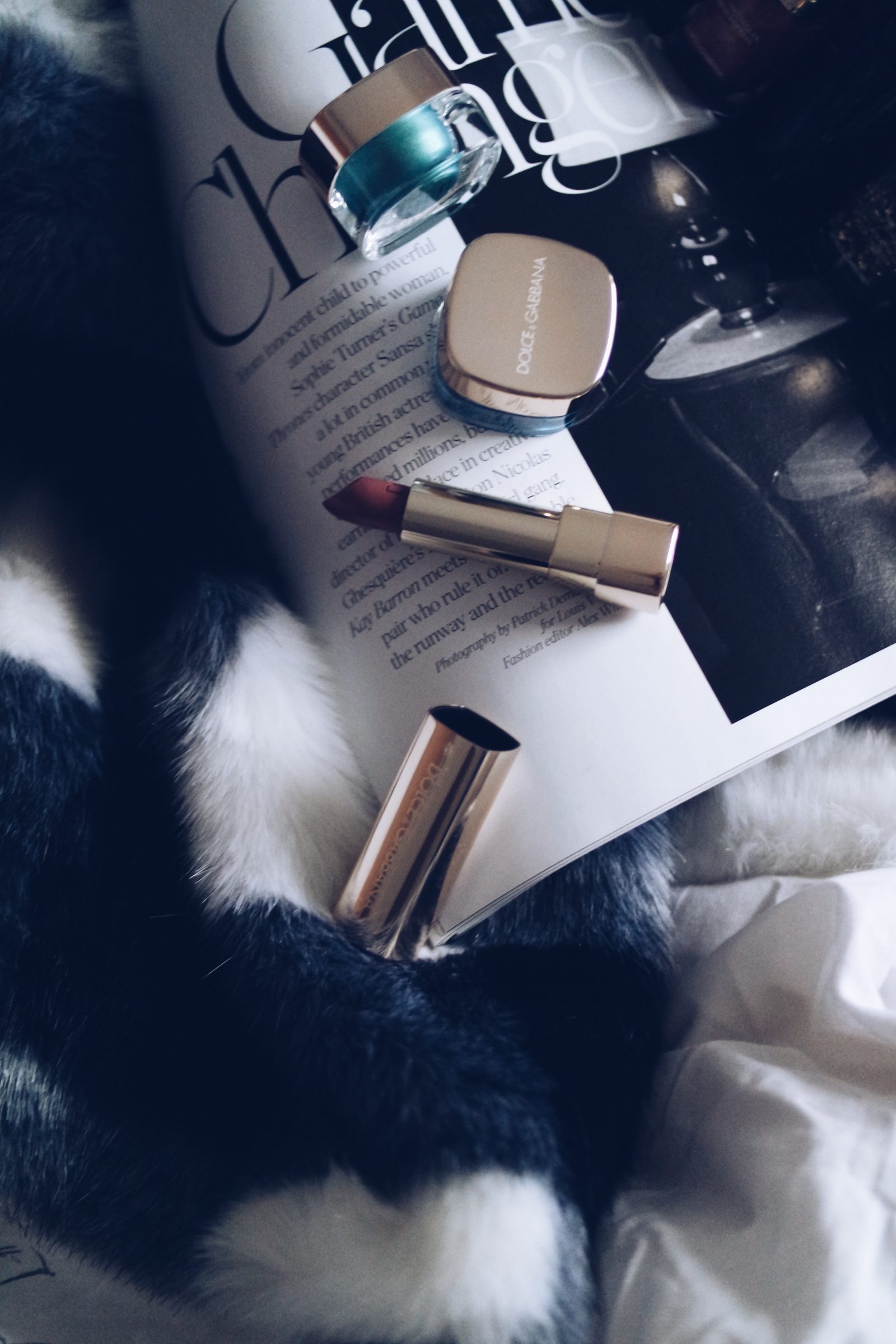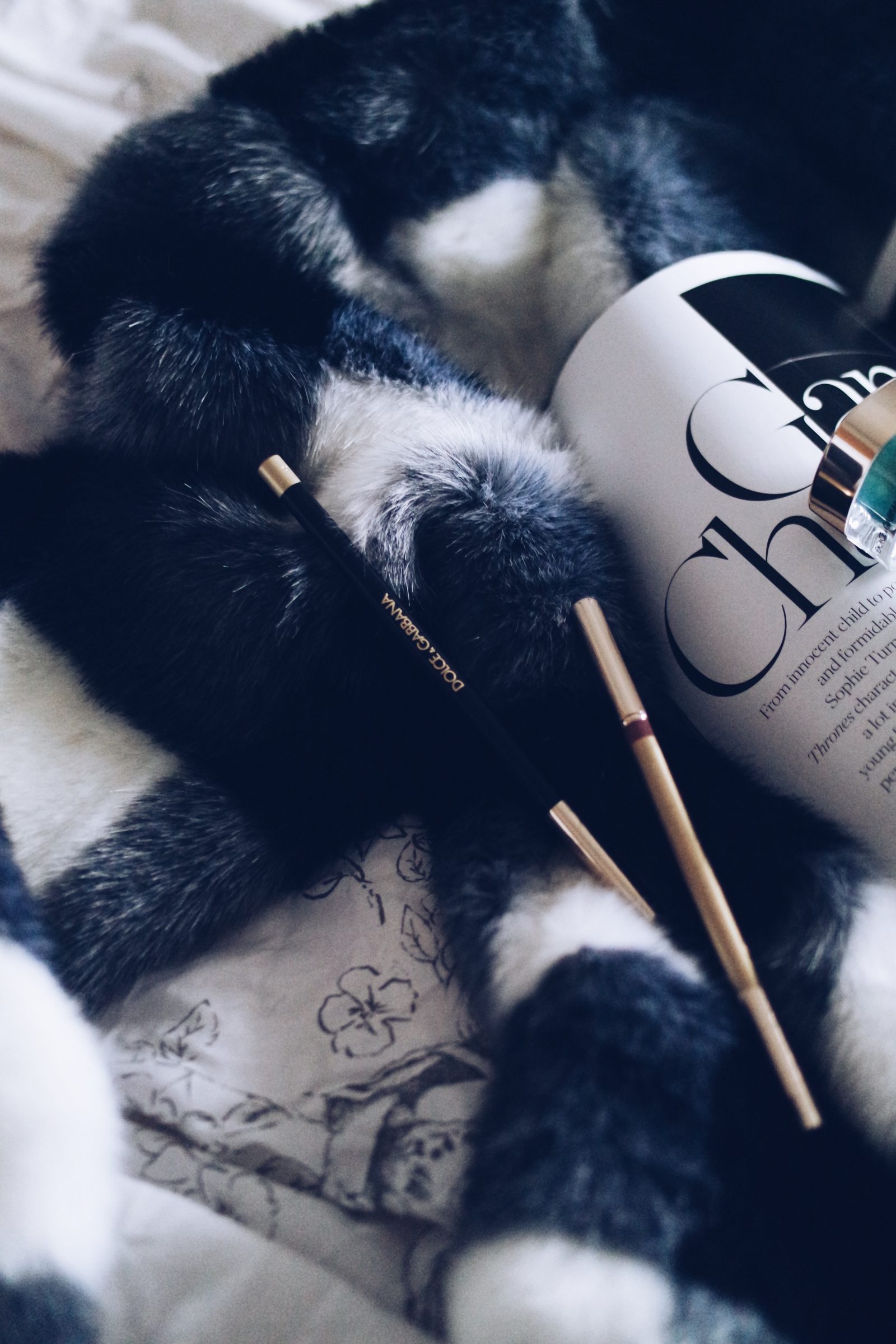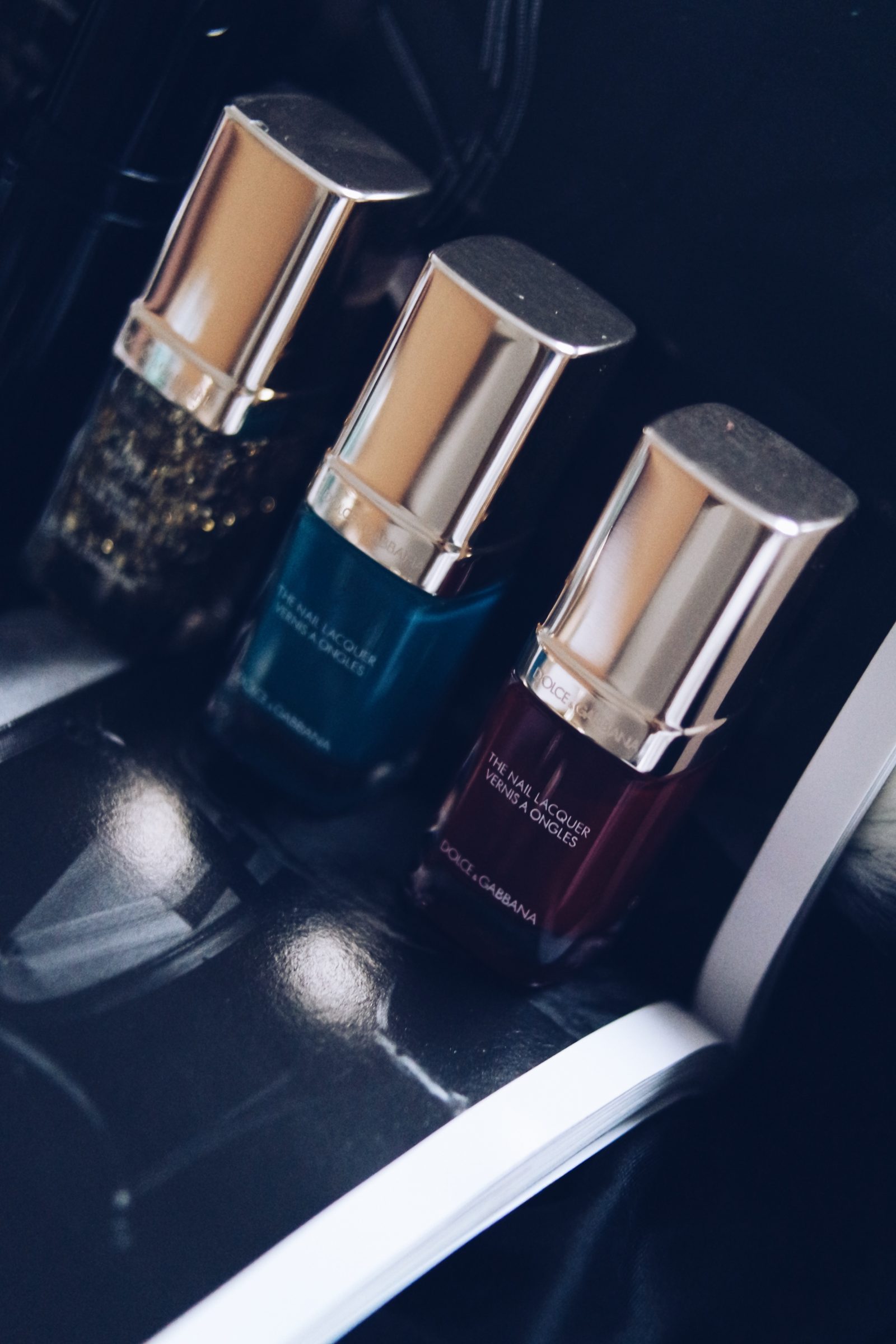 More D&G Beauty I Love & Recommend
Click on the images below to be taken directly to the product pages!