Tom Ford beauty is something I've always admired from afar. The perfume I put on when I walk through John Lewis . . OR more like I walk through John Lewis to spray their perfume, and the make up was something I watched people like Lydia Millen use in their videos because can something really be worth that much? YES.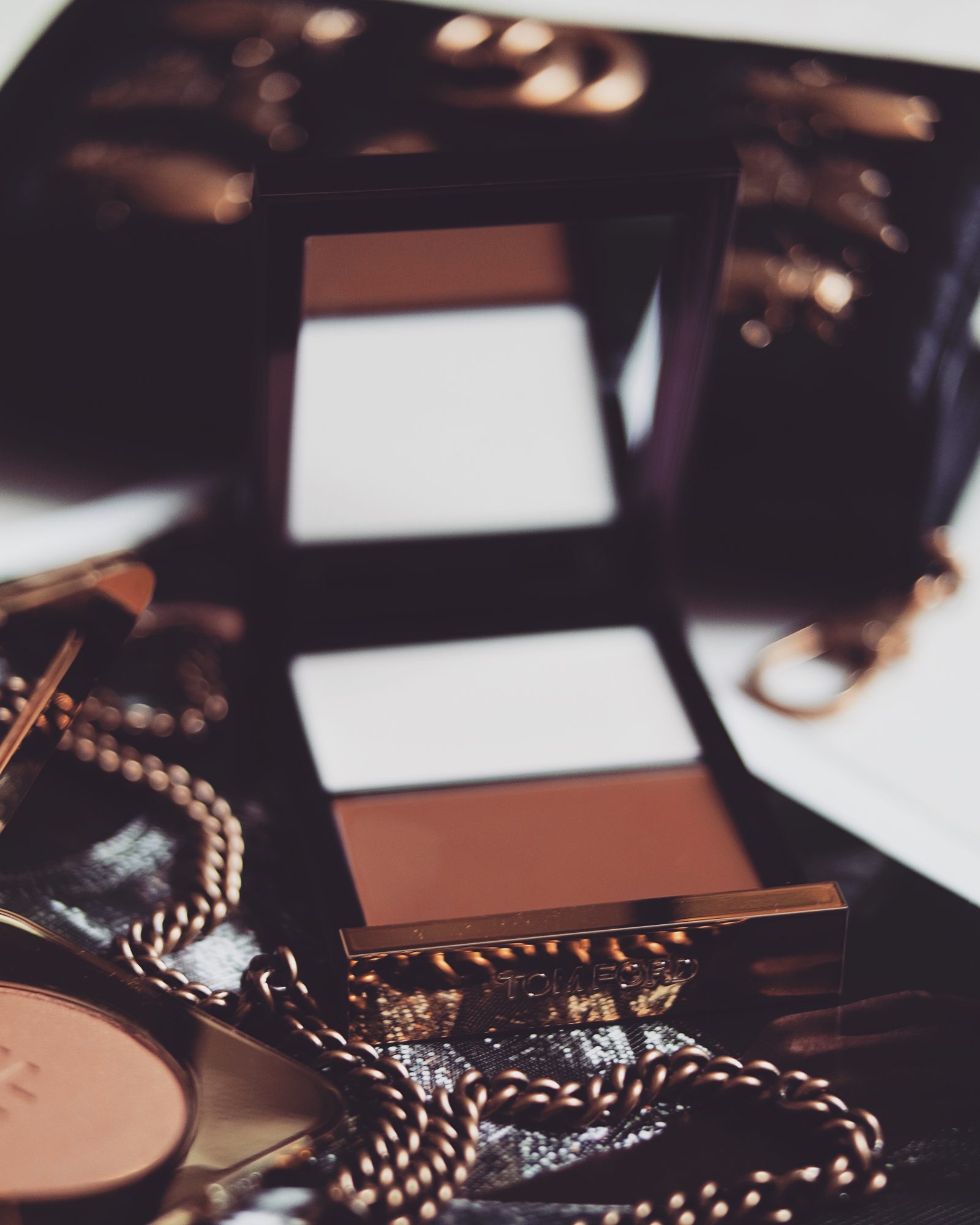 Tom Ford Beauty
So as a blogger I am in the fortunate position that not only was I kindly gifted a gorgeous selection of Tom Ford make up to try, but I also got to go for lunch with the PR which BTW is a babe and her boyfriend is just as weird as mine. Without this I'm not sure I'd have ever made the plunge to actually purchase something from the make up collection (though a lipstick has always been on my christmas list) and never would have discovered the perfect eyeliner and the most gorgeous shade of bronze.
I'm basically here to tell you why it is worth the investment and why I will be re purchasing some of the products!
Shade & Illuminate
This was 100% at the top of my list of Tom Ford beauty wants. The packaging is gorgeous and as a blogger I'm drawn to anything aesthetically pleasing. Yes I do choose style over substance but it's my job so I get way with it. So not only will this look beautiful on your make up stand (if you put this beauty in a drawer you don't deserve it) but it also gives the most perfect and natural highlight & contour.
The highlight in particular is worth it's weight in gold. Don't get me wrong I love a highlight as much as the next girl, but the more I see the highlight trend grow the more the highlights themselves seem to intensify. Basically it's impossible to find one that isn't visible from space nowadays and I'm a beauty novice, I'm not ready for that kind of highlight. This one is almost like a balm, it's clear and just gives the most gorgeous glow that is so natural but definitely there. I honestly have never found such a perfect highlight!
The Bronzing Powder
I didn't use this for a while because it's just so pretty. Then I used it and realised it's insane and decided to keep it "for best". Then I gave in and now I'm half a pan down and loving life in the perfect warm shade of bronze. Do you know what surprises me about this though? It's got glitter in it. Well not glitter, but sparkles. And I like it? It's so odd because normally I steer well clear of anything like this but it's so subtle like the highlight and just gives a lovely all over glow!
The Perfect Winged Liner
This is my hero product from the range. If I had to pick just one then I would 100% pick this because me, a winged liner novice who's points resembled that of a rusty nail now has perfect flicks. Yes, it's true, you can do it too! There are 2 ends, a shorter nib and a longer one so you can pick which one suits you best. I prefer the longer nib which allows me to do my liner in 1 swoop of the hand.
Another thing that has to be mentioned is that it hasn't dried up at all. I've been using this for a good few months now ( to put it into perspective I got it the day I got this gucci bag . . it was a good day) and unlike any other felt tip liners it's stayed black as the night and full of ink with daily use . . sometimes even twice daily because sometimes I like to be extra.
Flawless Mascara
Of all the things I have to admit that this was my least favourite product. The effects of it were perfect and I love the product itself, my issue is more with the removal which to be honest could be a good thing for the right person. You see I work from home and most of the time my make up doesn't have to do much work before it's taken off and let's just say when I try to take this one off it's still working hard! It's definitely one I would reach for if I was going to London for the day or wearing super creamy make up that I didn't want to run or even better on a night out!
Ashton
The boy lipsticks. The most iconic of all the Tom Ford make up peices and also the most gorgeous! They're super cute and small, perfectly handbag sized and they come in the most insane variety of shades! I have Ashton so far but I'm hoping to build up my collection as I do ask for one every christmas, let's hope santa is kind to me this year!
Ashton is a beautiful plum shade that is perfect for a night out or a more bold lip if you're braver than me for the day time! I am such a nude lip wearer but I do love to put on a statement lip in the evening especially as I'm such a casual dresser anyway! If I want to wear a simple jumper and skirt combo for the evening then I know a bold lip will finish the look of perfectly and make me look more dressy!
Have you tried Tom Ford make up before? I would love to hear your thoughts on any products you think I need to try!
PS – You Might Like This
Gift Ideas | Stocking Fillers
Why I Love Winter
Why You Should Treat Yourself This Christmas