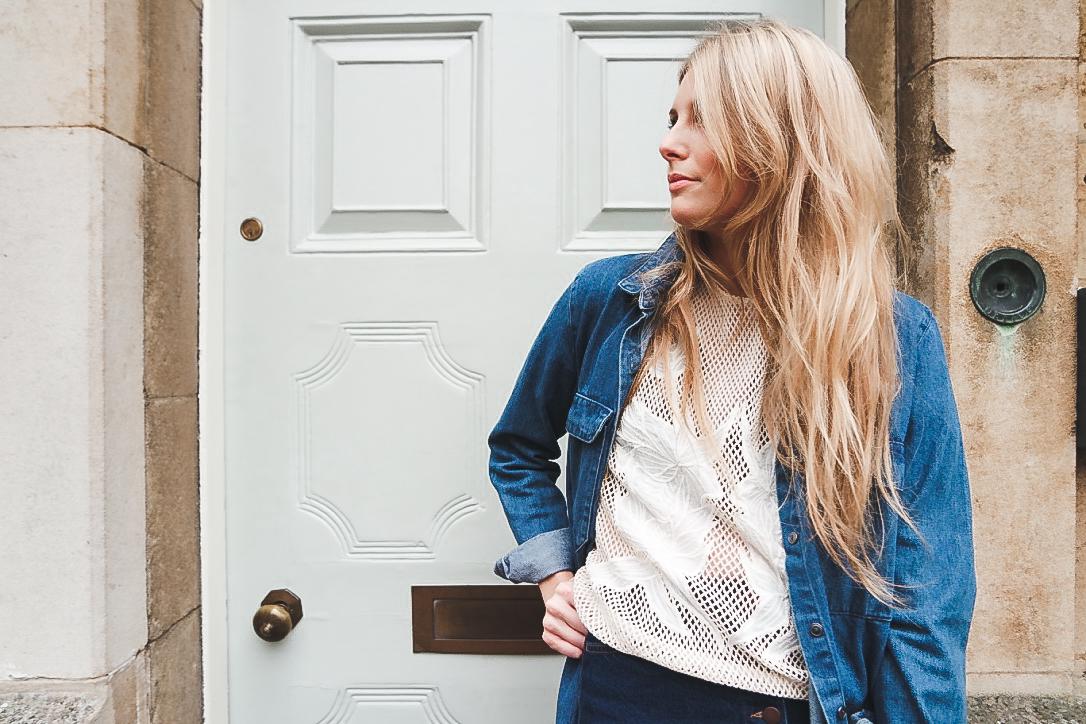 Can we just take a minute to appreciate my hair in this photo? I think it's my favourite photo of me ever for the pure fact that my hair looks like a genuine mane of golden, thick lusciousness.
I only really discovered double denim a few months ago, I guess it happened the day I found the perfect denim shirt seen as my standard uniform is jeans, naturally double denim became my thing. I love how it looks with the crochet top underneath, it breaks it up a bit. It also gives me the opportunity to wear this beautiful Nana Judy top which I thought would have to be put to the back of my wardrobe till Spring, everyones a winner.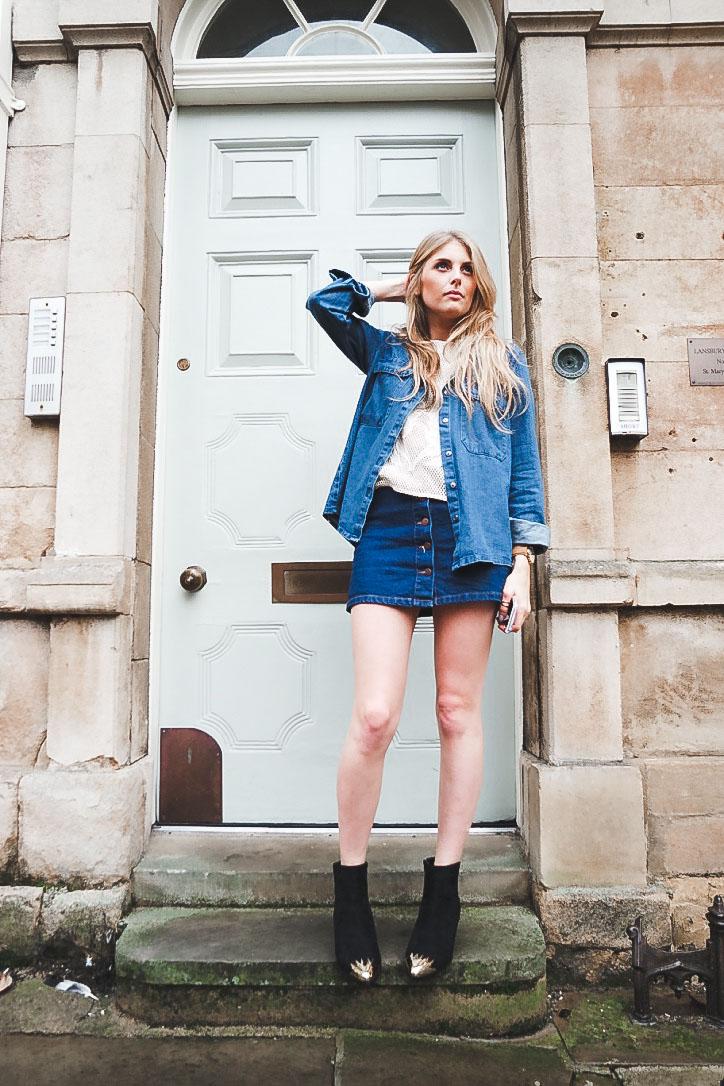 I love this shot so much, I would say it's probably one of my favourites since me and Alex first started taking photos for my blog together. There's something about the angle and the way the door frames the picture that I just love! These photos were taken in a half hour slot between it chucking it down and pouring with rain so it was actually a pretty speedy shoot!
I'm not gonna lie, I did worry about looking like a cowboy in these boots – not that looking like a cowboy is necessarily a bad thing? maybe it is? Sorry if you're a cowboy and you're reading this – no offence.
I got these from Public Desire because I was instantly drawn to the shiny toe caps. I have a genuine problem when it comes to buying black ankle boots, I've got far more than I would like to admit and the differences are not all too obvious.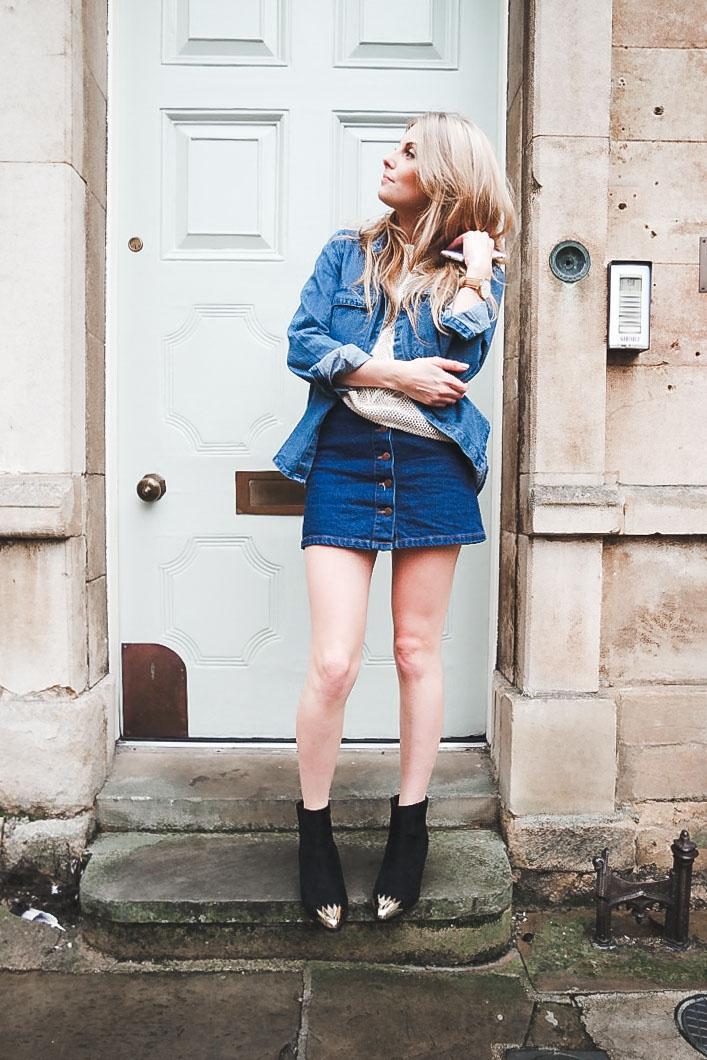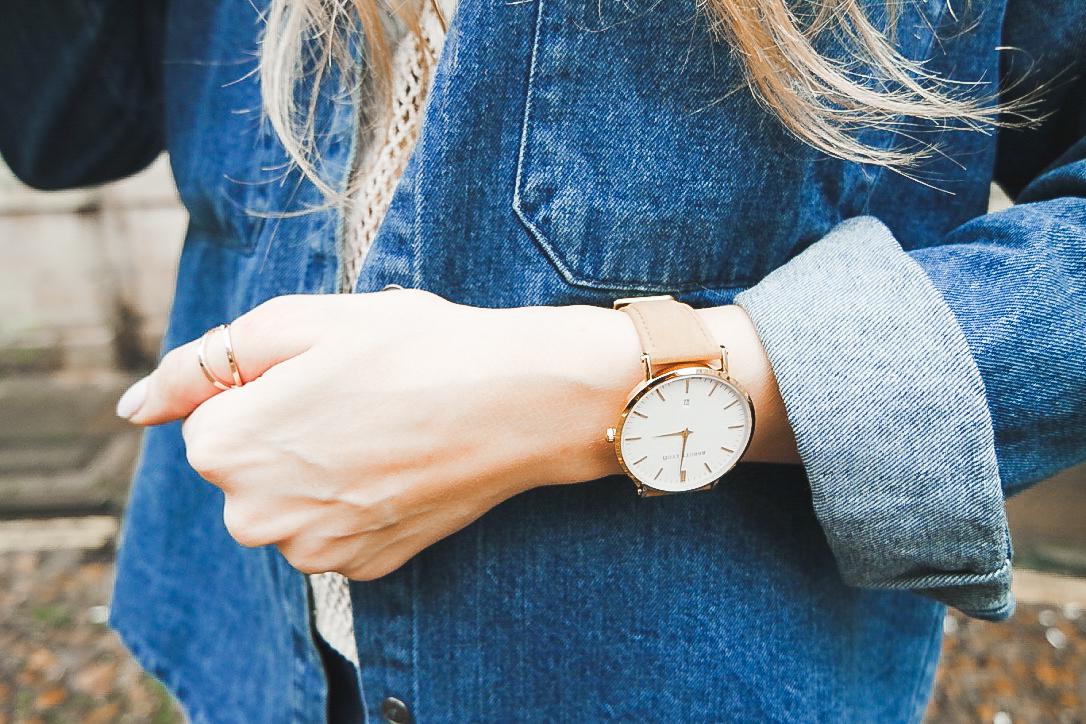 *Watch : Abbott Lyon ( use code SINEADAL25 for £25 off your order and free worldwide shipping until 13th November)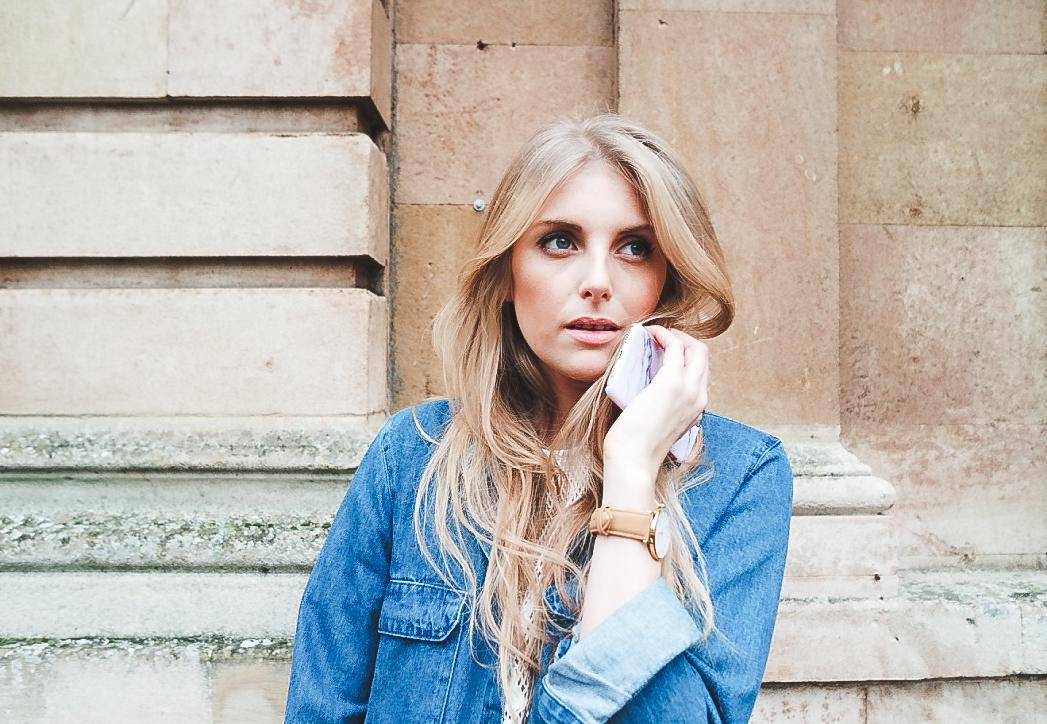 My phone is generally surgically attached to my hand, I don't feel bad about it now that I've got the most beautiful phone case in the world. Literally a bloggers dream, a pastel marble phone case, Madotta have struck gold and it's the perfect accessory – it goes with every outfit!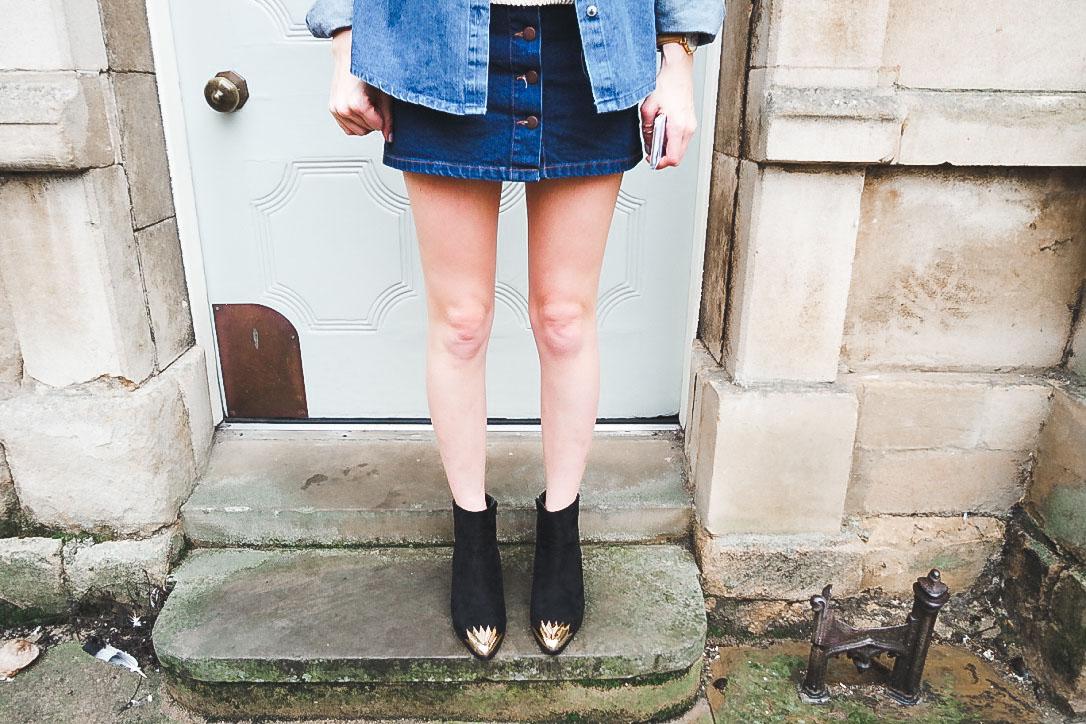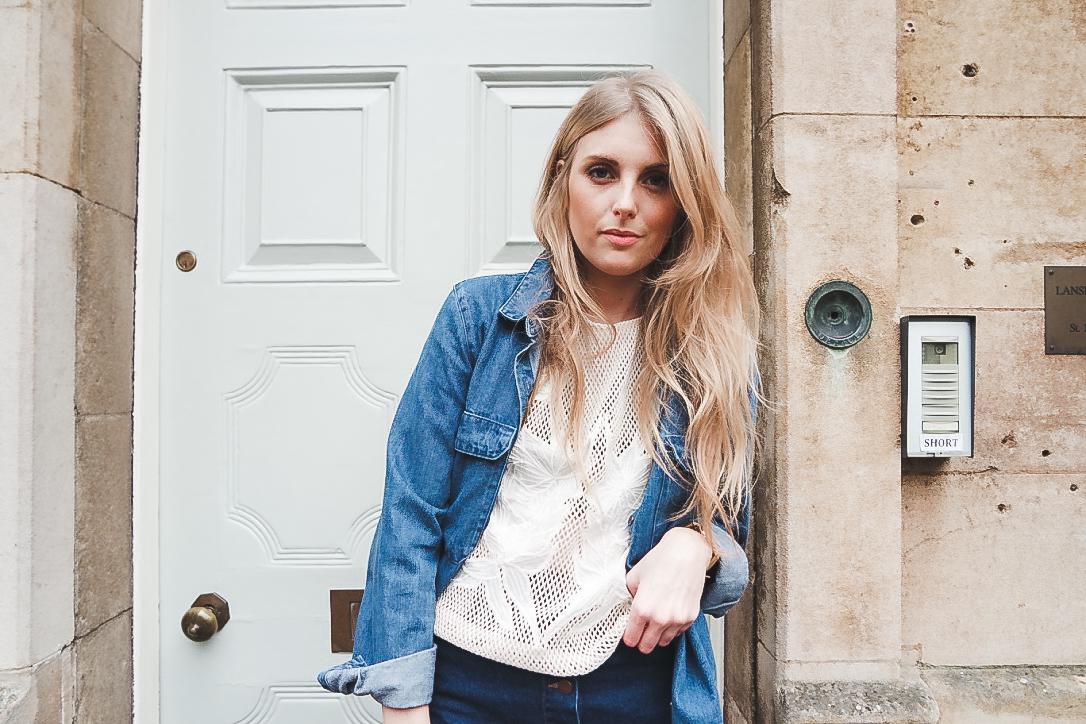 Watch out for my claw hand!!! I don't know if you can see it here (or below) but I'm wearing one of the beautiful bras from my sisters lingerie line Elcy Clothing. Bras like that are meant to be seen, when you're wearing a crochet top you can't go putting you're comfy bra on you need something pretty and lacy!
What do you think to this look? I'd love to hear you're thoughts! I tell you what else I'd love! For you to head on over to Bloglovin' and give me a cheeky follow, only if you like my blog of course!