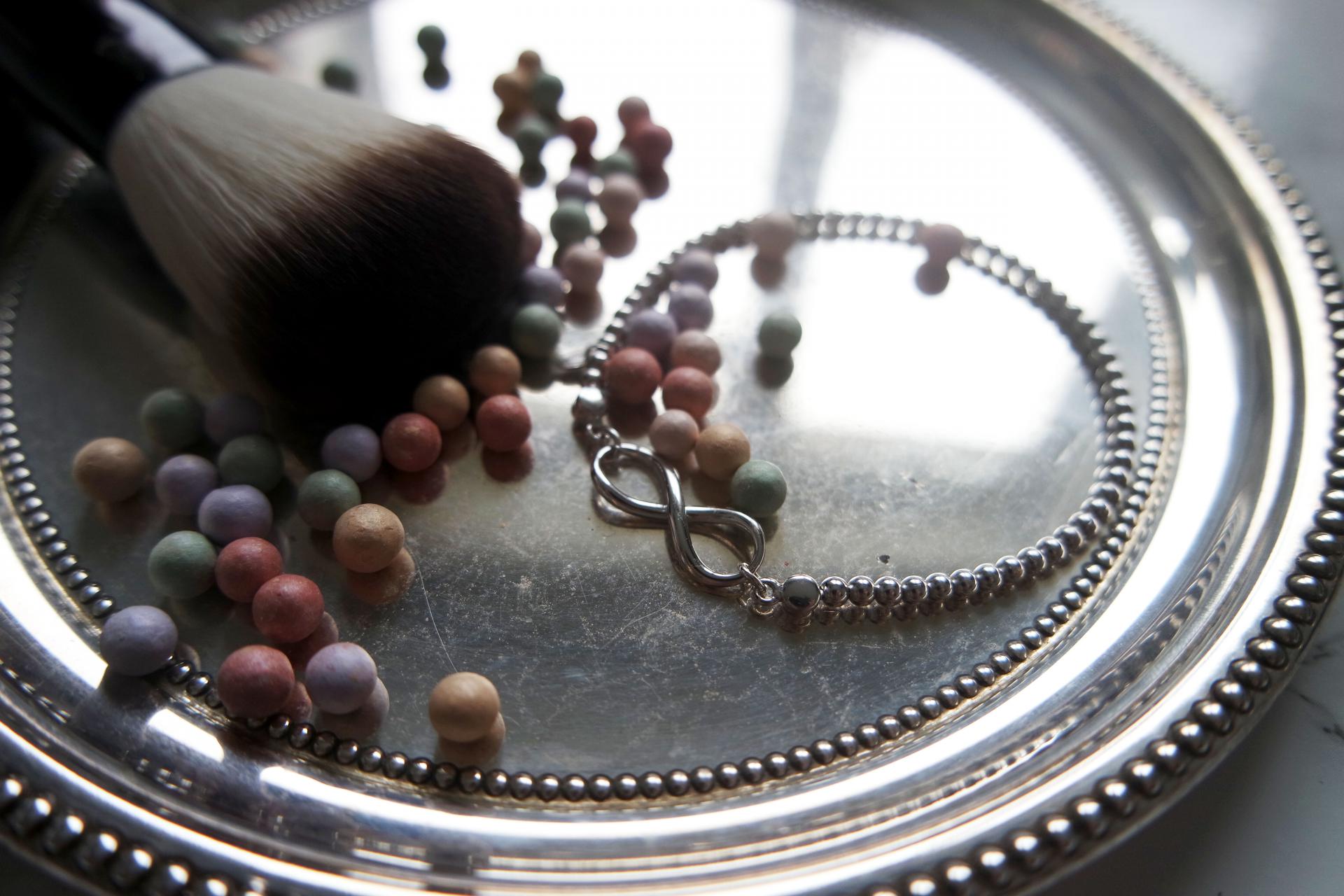 I was pleasently surprised earlier this month when one of the girls over at Gemporia got in contact with me about a possible collaboration. I know what you're thinking, where's the gems then? Well despite the name, they do have a wide range of jewellery, not just gems.
I chose this lovely little silver beaded bracelet. I love the infinity sign and thought it was so pretty and delicate. When I got the parcel and opened it my Mum said it was the women's empowerment sign, no Mum it's the infinity sign. Obviously then as any normal person does I went on google to look up the meaning of the infinity sign – she was right, it symbolises eternity, empowerment and everlasting love with some companies using it as a symbol of women's empowerment. Knowing the meaning behind it makes me love it even more!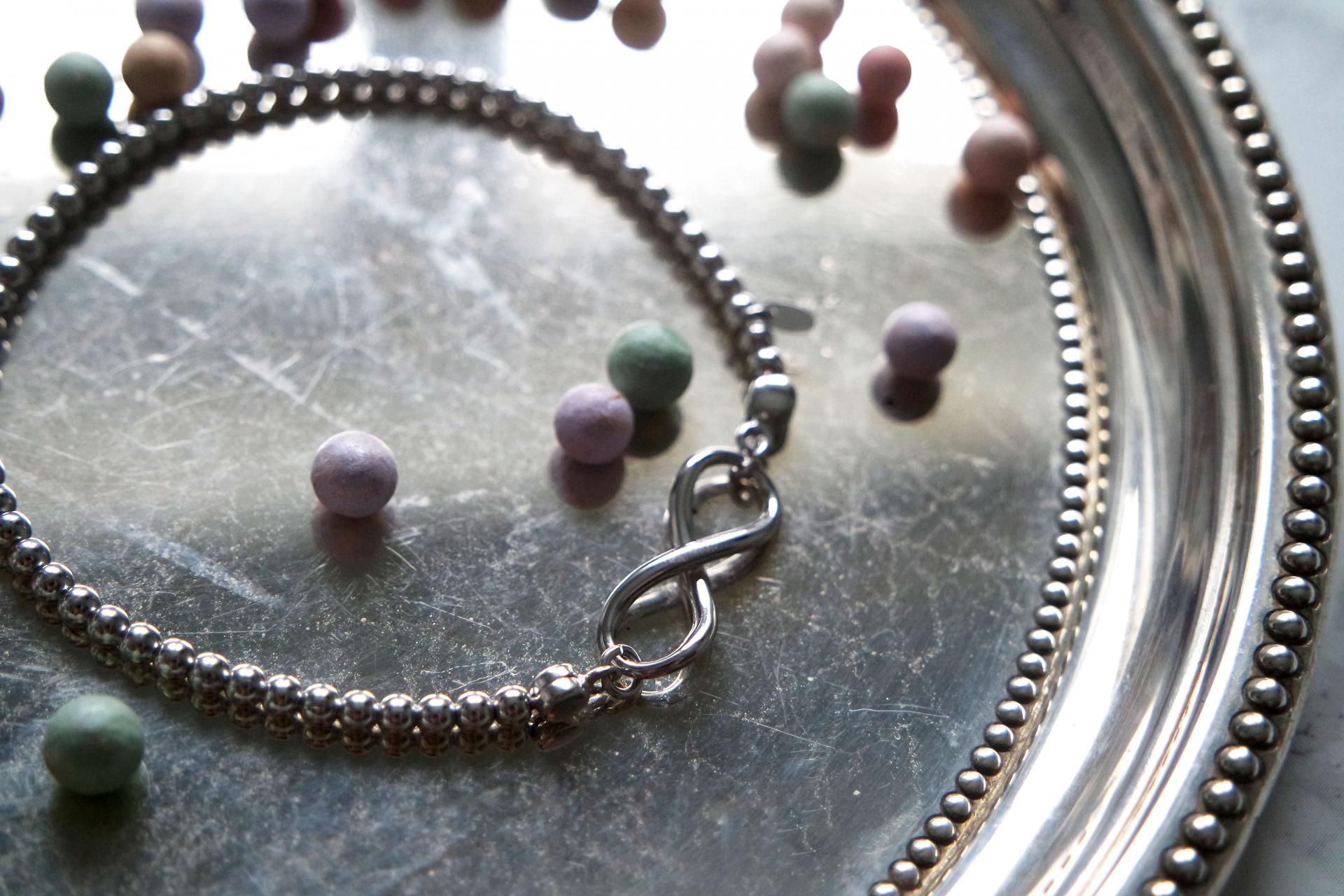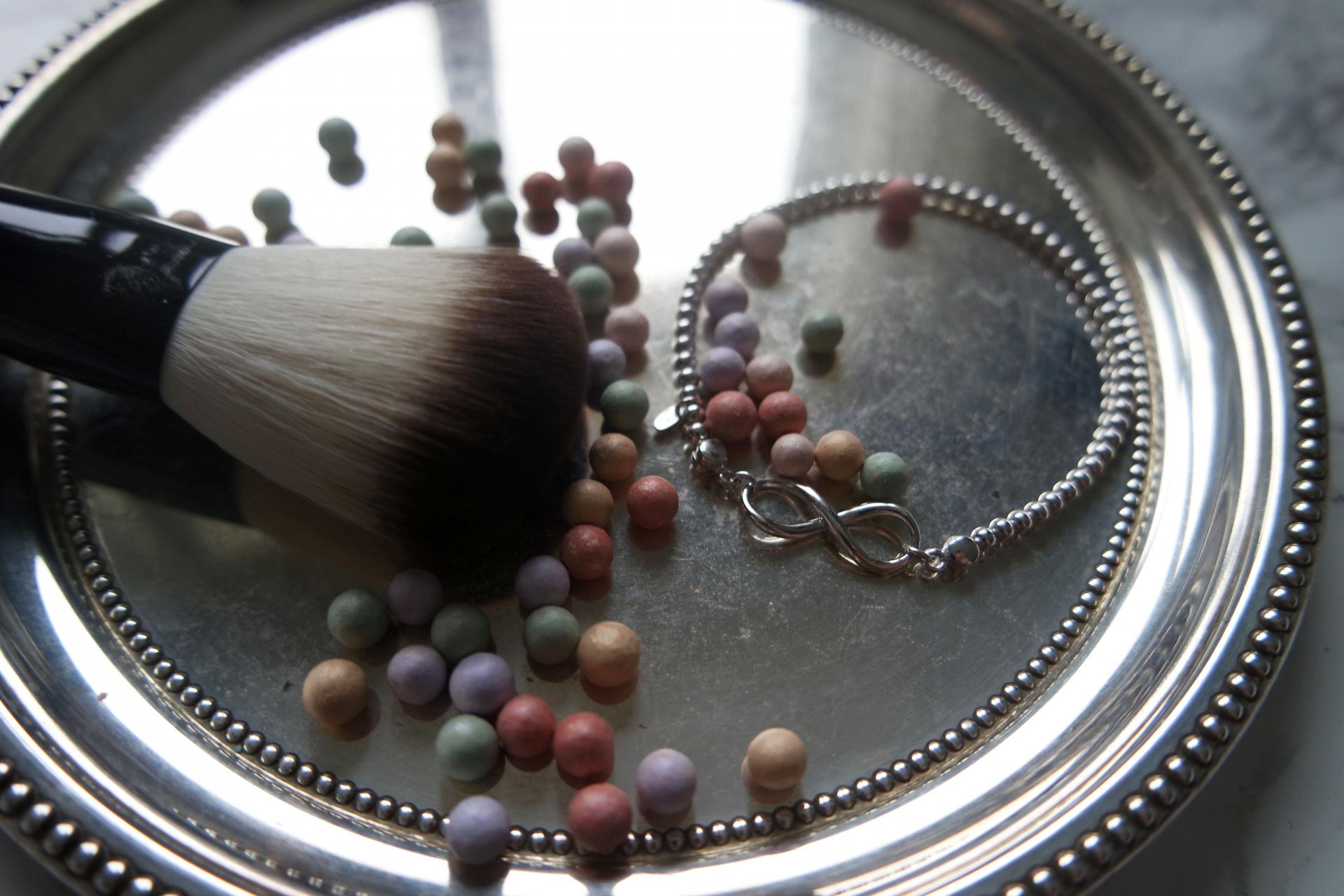 My new pearl colour correcting pearls from Avon came on the same day as the bracelet so naturally I did a pretty girly shoot, I couldn't resist having a play around with them! I've actually been using them for a few days now and I'm not 100% sure on what I'm supposed to do so any help and guidance you might have would be gratefully received!
At the moment I've been dusting them over my foundation before I use my bronzer, I'm guessing they're meant to help with keeping the make up on all day like a loose powder, also helping to get rid of red patches and give a more even complexion? Well that's what I'm hoping they do anyway!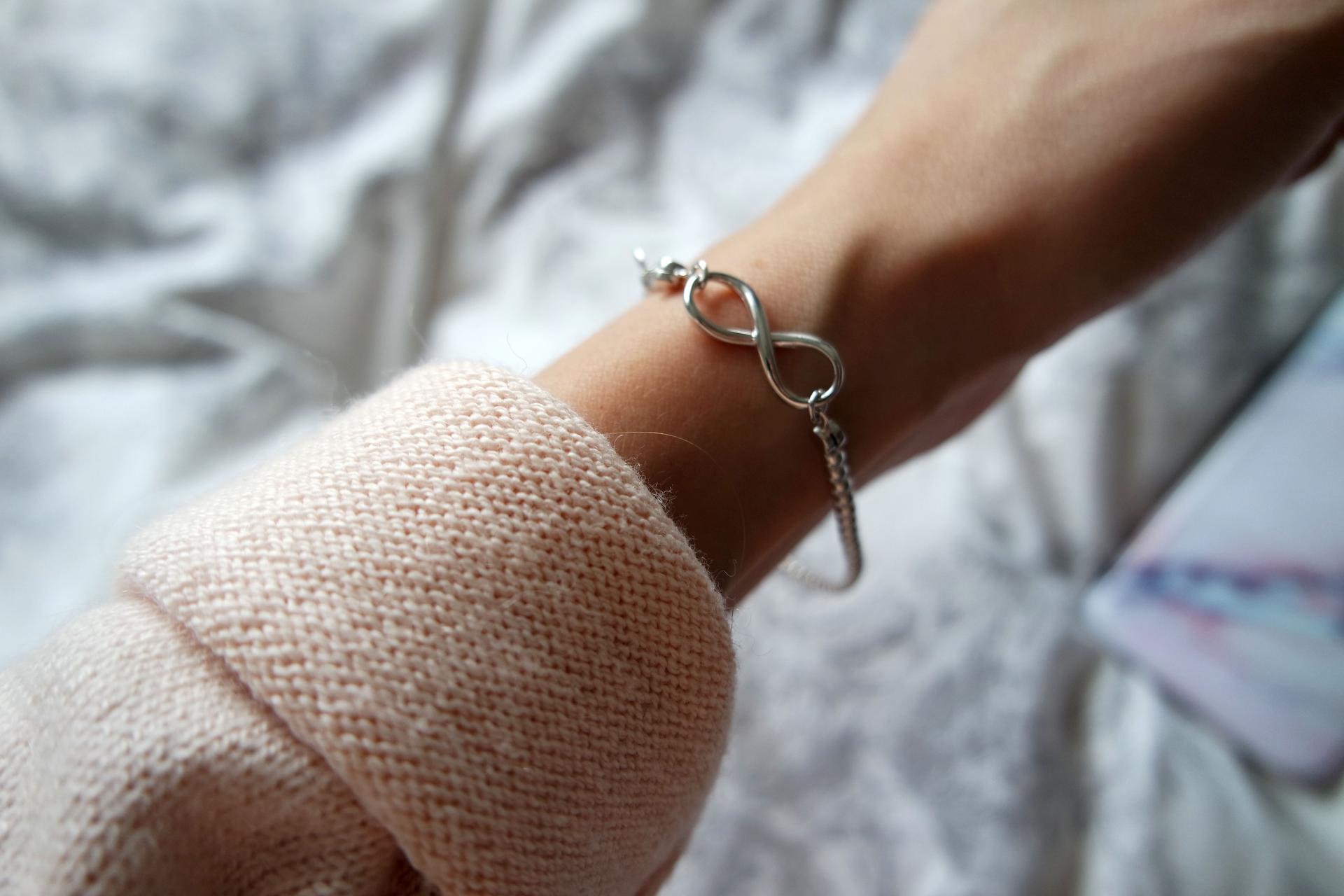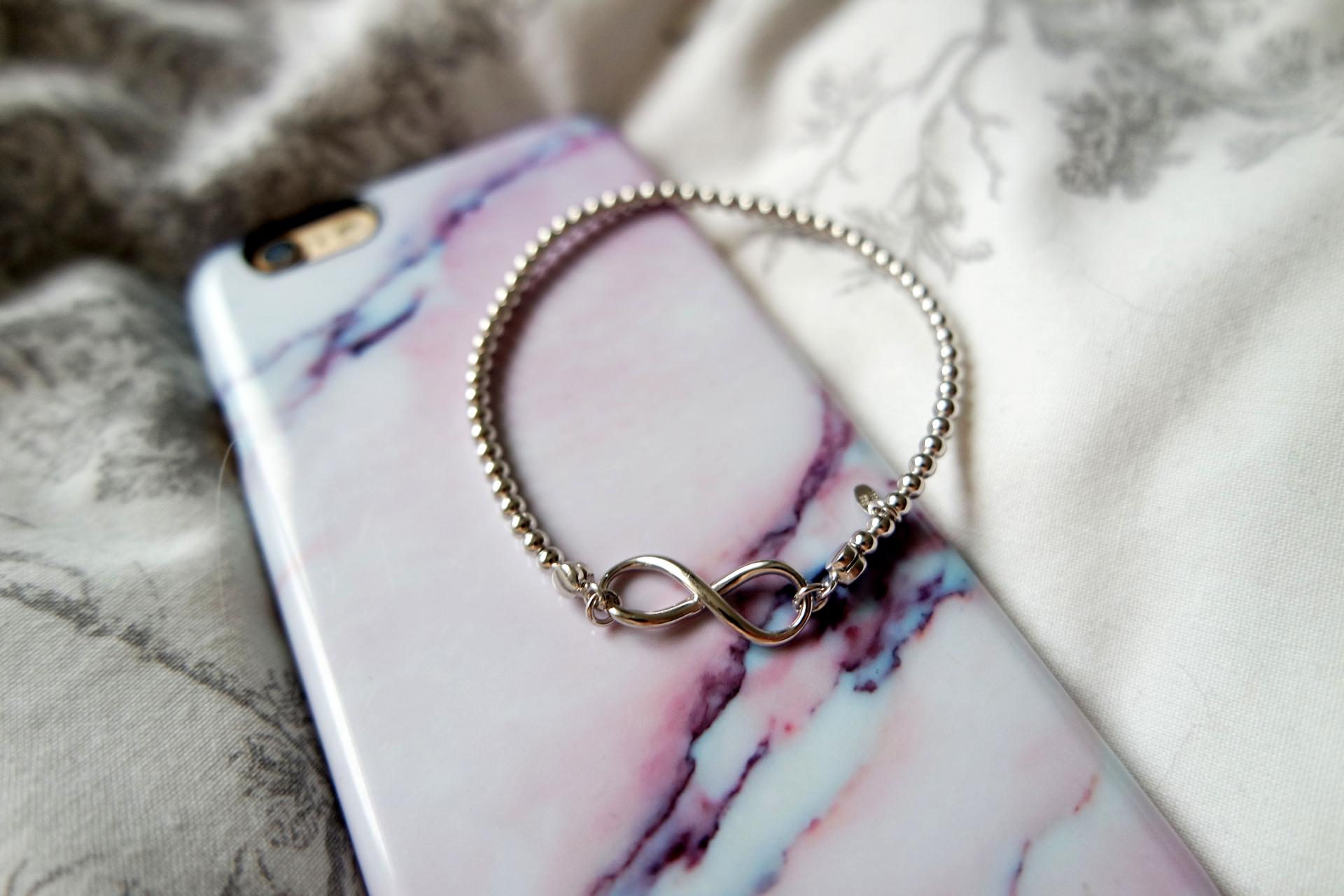 I love how pretty and delicate it is! It looks so pretty laid out with my new marble case from Madotta. Get ready to see a lot more of this, it's my new favourite thing so I'm getting it in wherever I can!