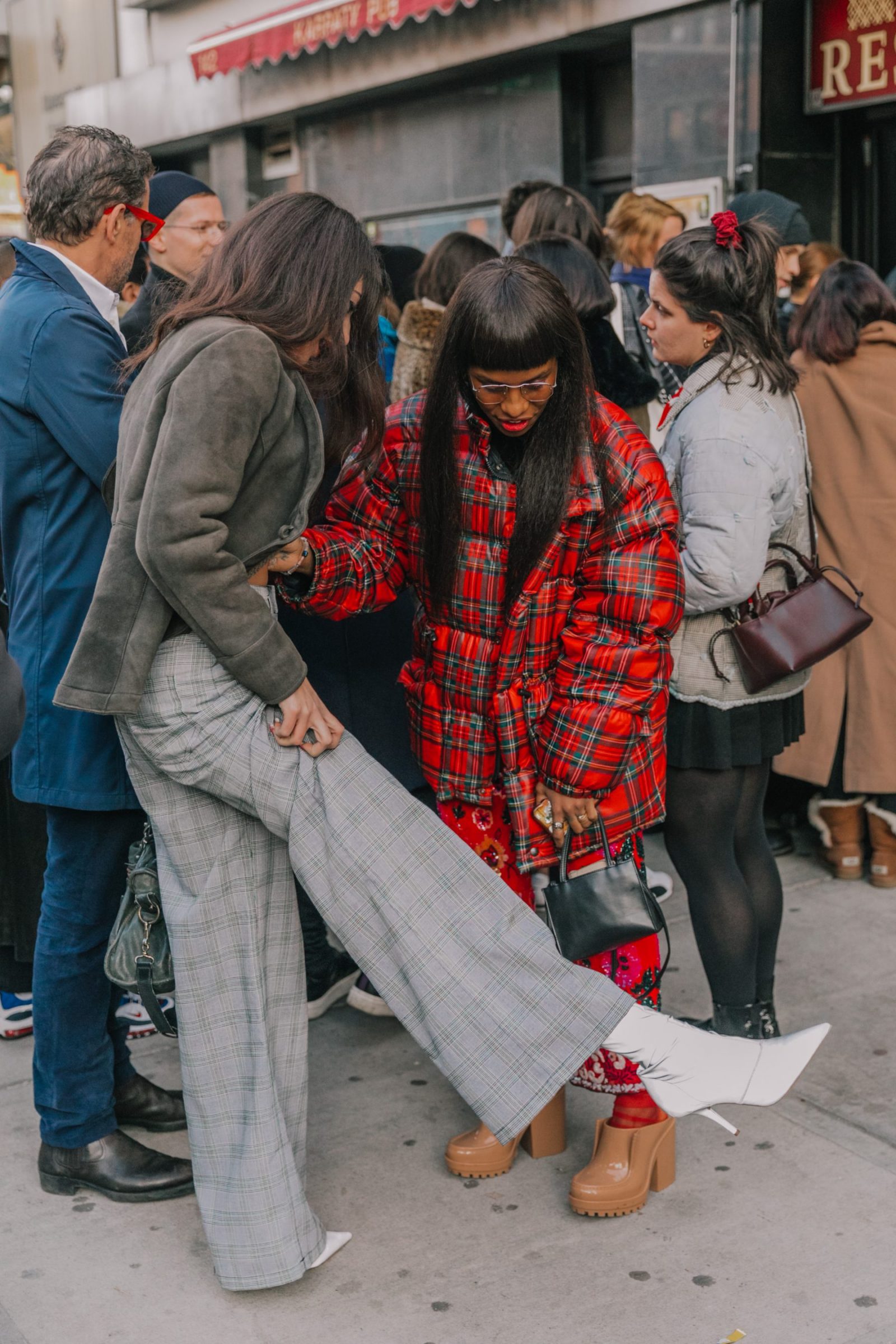 So I was going to just show you like 5 or 3 or a rounded number of mangeable looks to recreate and wear. Thing's I've likes or even loved in the fashion week looks, street style of course and always, always ALWAYS Collage Vintage because to me there are no other street style round ups, nothing compares. But then guess what? I couldn't decide. So you get lots. I'm not sure actually how many there are because I just got so carried away I went all out.
What I've done, is selected my favourite Fashion Week looks, not just for LFW, but New York too – totally appropriate for the weather right now I thought. And I'm sharing why I love the outfits plus where you can get the pieces and affordable alternatives so you can re create the look on a budget.
So if you haven't already seen Collage Vintage street style fashion week looks round up then you totally need to do so. I don't look on Vogue or Elle, they're far too out there and fashion-y for me and also too concise. Collage Vintage shoots beautiful imagery of everything and just general great shots. Not just about the outfit you know? It's appealing to me and it makes me feel more normal because it highlights the fact that yes one person will show up to a fashion show to sit FROW with a saucepan for a hat, but right next to her will be a gal with jeans a tee.
My Favourite Fashion Week Looks
Tartan Outerwear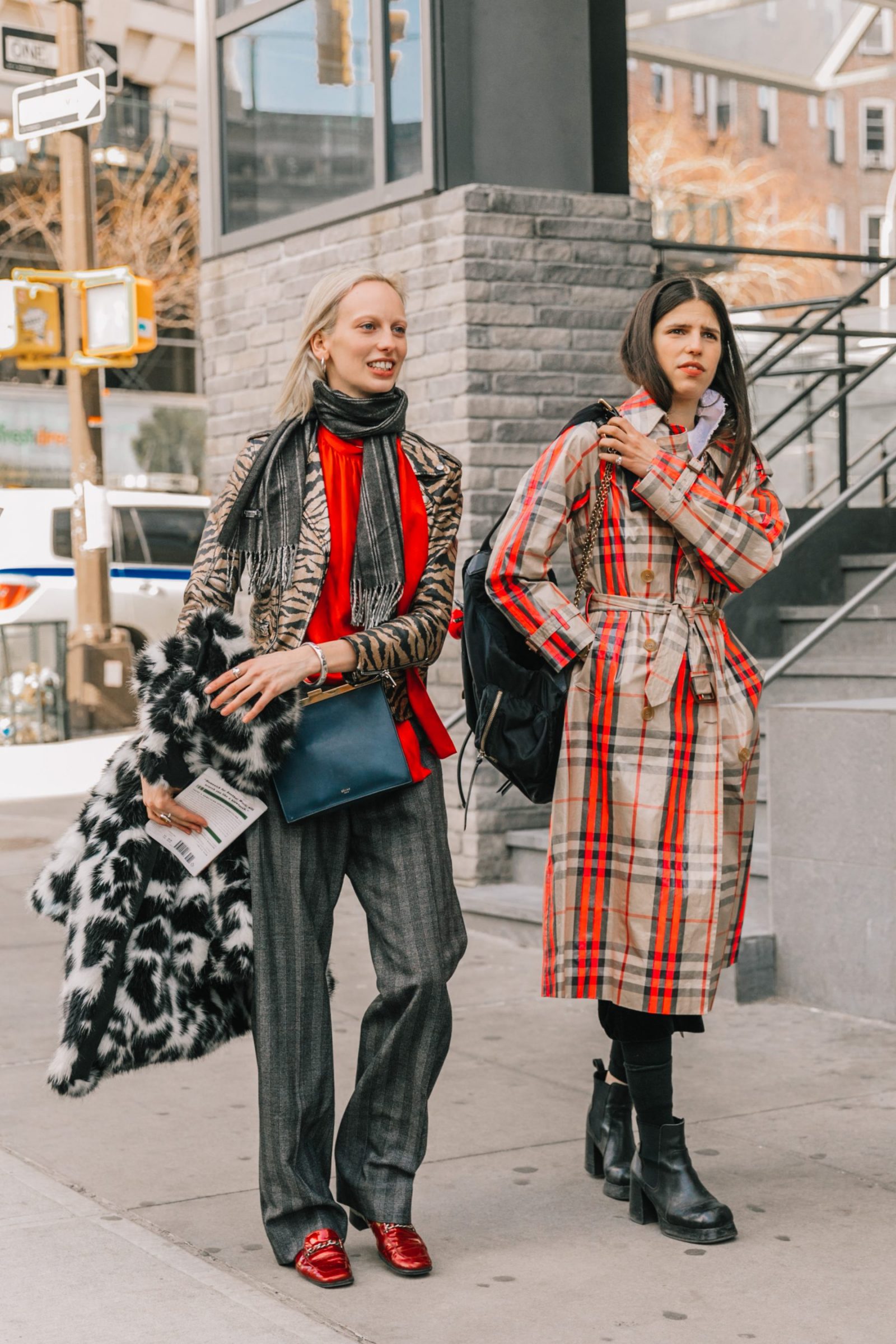 Tartan outerwear is a thing people. First up is trench coats. Unfortunately I couldn't find any affordable tartan trench coats because apparently the high street hasn't cottoned on to it yet but mark my words come spring the stores will be full of them. I think this Alexander Mcqueen one is my favourite with the panels as it's a bit more understated. Don't get me wrong though, the patent Burberry number is insane.
Click on the images below to be taken directly to the product pages!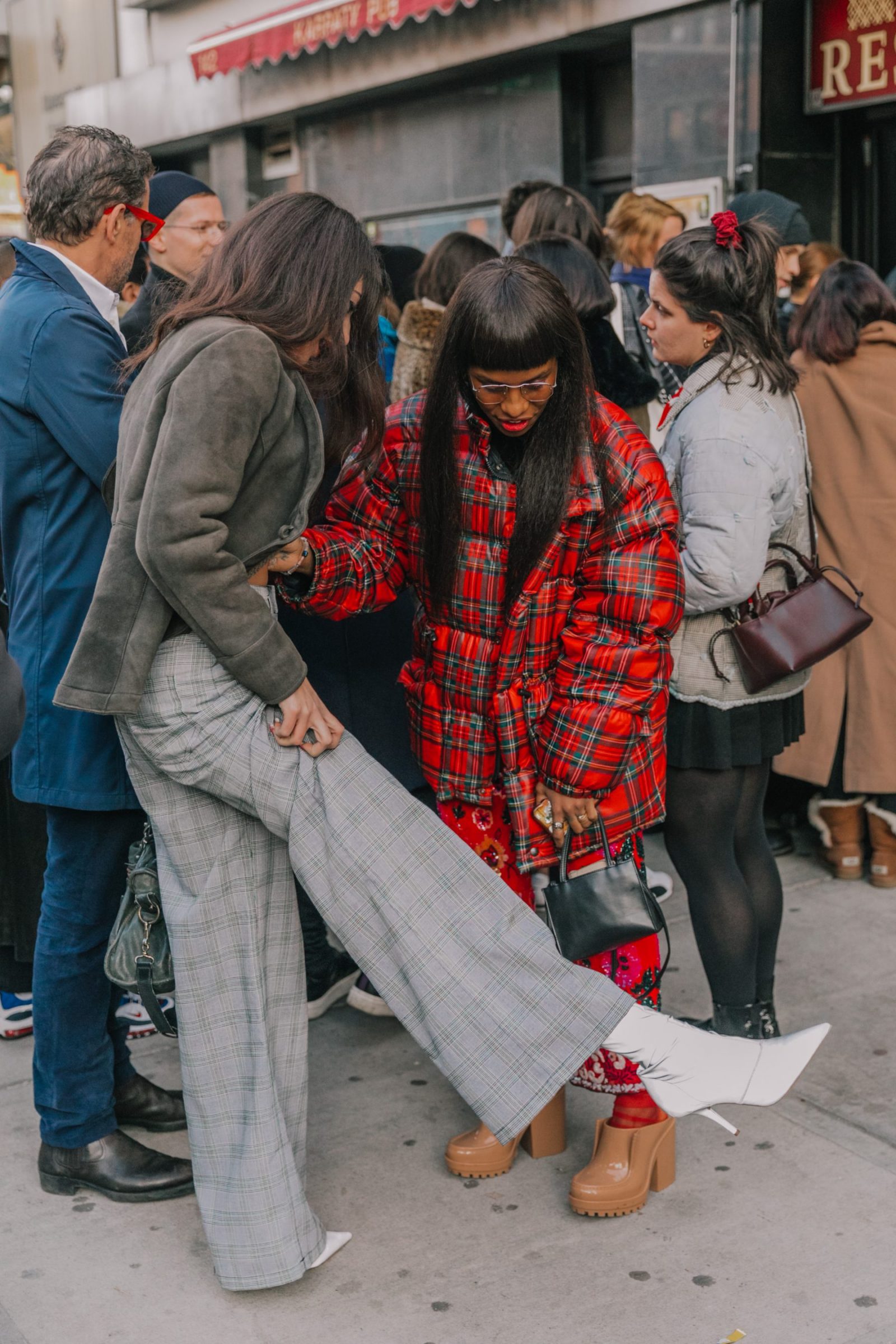 Surprisingly the tartan puffer was hard to track down. So much so that I actually couldn't find the original from the picture. Most of the good checked puffer jackets I found were actually in the mens section. Heads up here, menswear is insane for knitwear and coats, especially if you're after the oversized tailoring look aka Marc Jacobs on a budget.
Click on the images below to be taken directly to the product pages!

Then theres the oversized scarf. Timeless and so easy to wear, wear over any coat as shown in exhibit a to get the tartan outerwear look. Actually love this idea and it's the probably the best option if you're looking to go for this trend but not dive in head first. PLUS you can tailor it to your weather needs, it's warm out? Throw it over a trench, fricking freezing? Head for the puffer.
Click on the images below to be taken directly to the product pages!

Colour Pops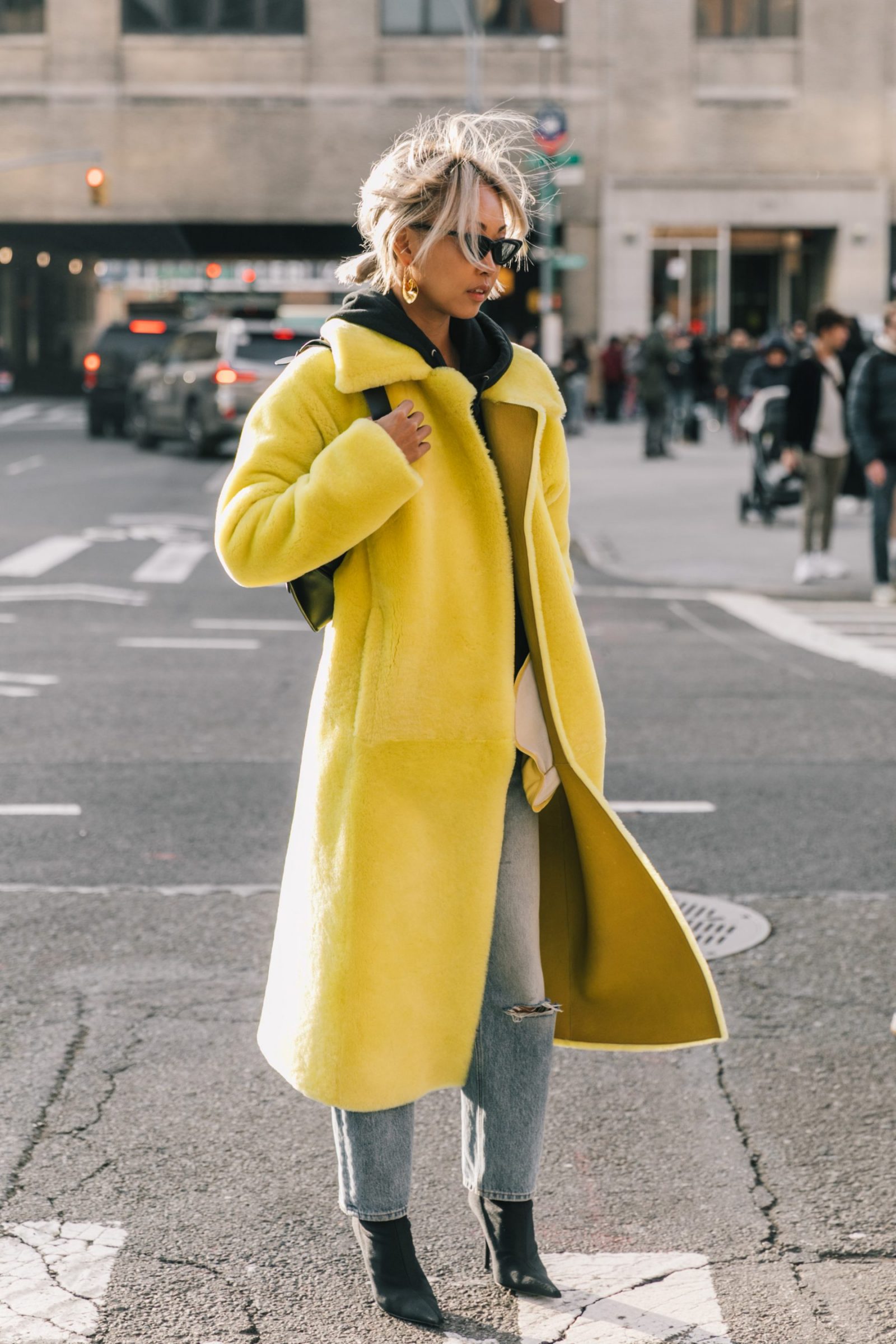 Ok, so I've kind of become obsessed with outerwear in general this season but colour pops in coats are something I loved seeing at fashion week. I think because of the dyer weather most people had gone for some statement shoes and outerwear keeping snug and warm underneath. I love the yellow coat above, it's perfect with the washed out jeans and hoody underneath, no one cares they're just looking at your coat.
Click on the images below to be taken directly to the product pages!




Colour block bags are another way of adding colour pops to your outfit. Of this whole blog post I'd say this is the most me outfit. I mean, I think I've actually worn this look before minus the designer labels. I love to team my fluffy coat with my vinyl trousers so what this is really saying to me is that I need to get myself a Loewe puzzle bag right? I couldn't find this exact version in stock anywhere online but what I did find is some amazing alternatives like this orange and red colour clash style and this Chanel-esque colour block cross body!
Click on the images below to be taken directly to the product pages!




Top To Toe Pink
Pink and me are having a love affair. I actually wish I could just magic this outfit into my wardrobe because I need to know where that pink coat from. Like need. I've linked all things pink below but what I really love about how she's styled this look is that it's all different tones and shades of pink as well as textures. You've got a coral sheer blouse with baby pink tailored rousers and a super thick milkshake pink coat. The only thing I'm missing for an all pink look is trousers so I best get shopping.
Click on the images below to be taken directly to the product pages!




Colour Clash
This is no surprise, I love a colour clash of pink and red and I think I've said it in pretty much every blog post I've published in the last year or . . well basically since the love affair began. The pink cords are no longer on sale but I did find some other options for creating an amazing colour clash including this incredible Isabel Marant jumper which I don't want I need. Also I'm pretty much dead for this fluffy bright pink cardigan, fluffy cardigans are my jam and I don't have a pink one so it's a must. What really drew me to this look was how she'd made this fun and vibrant look so polished with a simple ponytail and a tailored grey coat. Totally stealing this idea and pretty much all of my favourite fashion week looks!
Click on the images below to be taken directly to the product pages!




PS You Might Like This
Post LFW Wishlist
LFW Lookbook
Purple | 2018 Colour of the Year