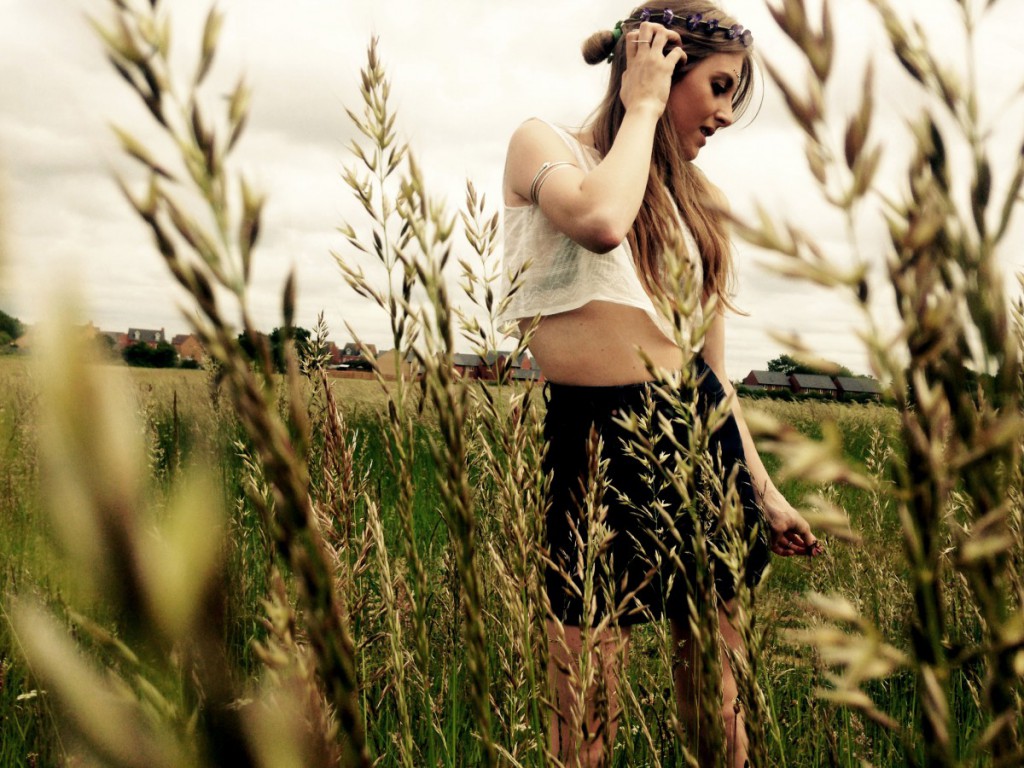 This year I've got the festival blues. With Glastonbury kicking off festival season next week there'll be no avoiding the instagram pictures and facebook posts about what a wonderful time everyone's having! Not that I'm bitter or anything, but I didn't manage to get my hands on a golden ticket this year, and there's something you can't help but love about not washing for a week and sleeping on the floor.
As I was sent some beautiful festival worthy pieces from Candy Flower UK and Ta-Dah I thought I would put together a little festival look with what I would wear if I was going to a festival. We even took a stroll to a nearby field for some authentic photos, how lovely.
Obviously no festival look would be complete without a flower head band, it's practically festival uniform. This lilac one is from Candy Flower UK, I love it because it's made from wire and ties with a ribbon which means you can make it sit perfectly on your head!
I'm still not over this denim skirt so I'm afraid you'll have to brace yourself for many more outfits including this to come! For my favourite denim skirt's have a look here. I've paired it with this super light and floaty crop top ( I think it'll also be great for holiday!) which I've layered over my striped bralet (which is actually in the sale at the moment here!).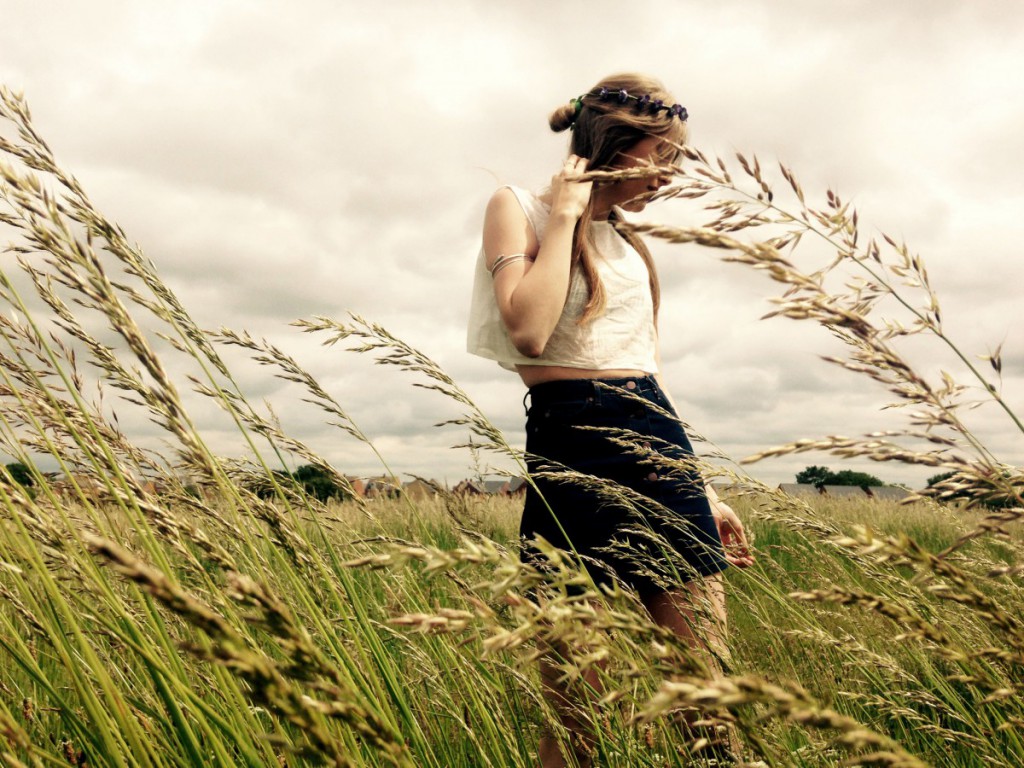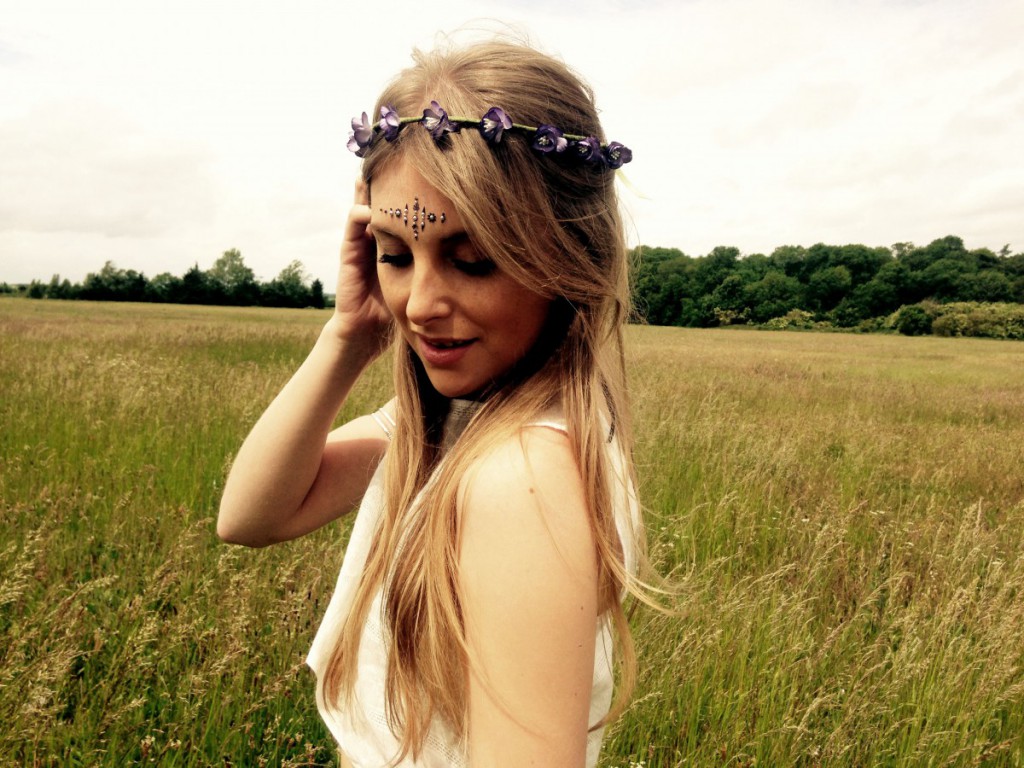 Face gems are so pretty and fun to wear but personally, I'd never have the guts to pull them off in real life situations! That's another reason why I love festivals, you can wear things like this and it's normal, it's probably vanilla compared to what other people are doing to their faces!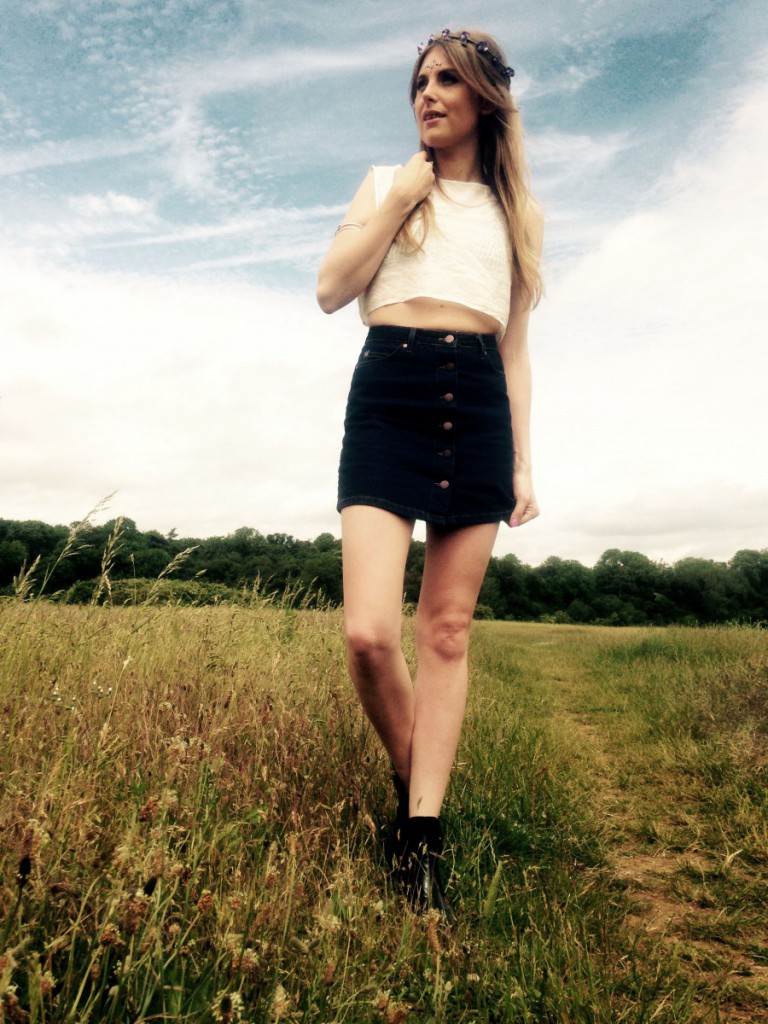 Top: Stalf | Bralet: eLCy Clothing | Skirt: Primark | Boots: M&S Old | Headband: Candy Flower UK | Face Gems: Ta-Dah | Arm Cuff: Ebay