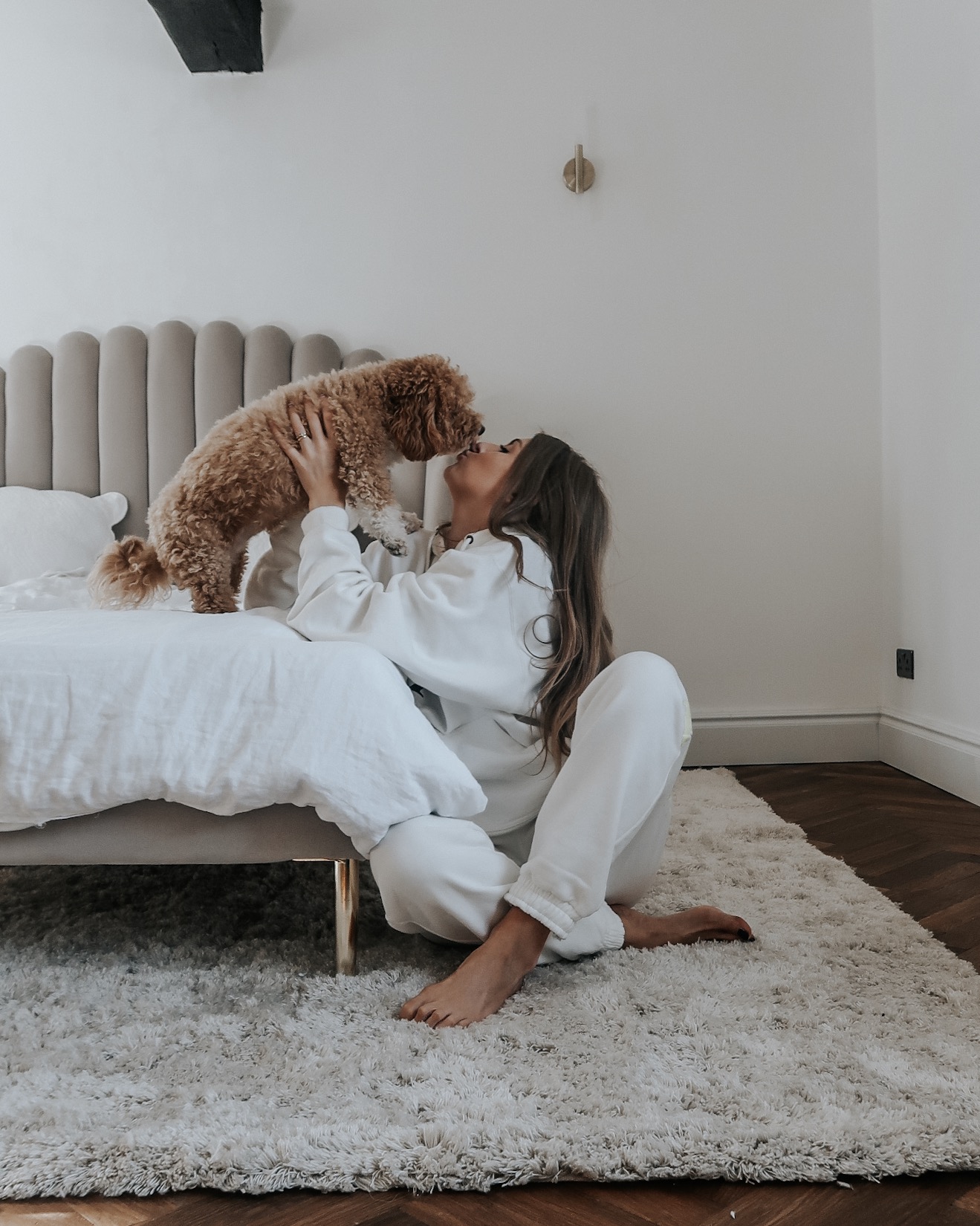 Hey guys!
So if you follow me on instagram you'll probably have seen my hunt for the perfect bedroom rug and realised along with myself that despite there being literally hundreds of stores that not only sell rugs, but that only sell rugs, it't actually hard to find one. I found that because I already had a clear picture of what I wanted and a very specific size in mind, the perfect bedroom rug was no where to be found, then one of you lovely guys dropped in my DM's and introduced me to a new brand that sells the most perfect rugs, I had to share it in a blog post!
THIS POST CONTAINS AFFILIATE LINKS & GIFTED ITEMS
Click on the images below to shop!




Finding The Perfect Bedroom Rug // Layered Rugs
Layered is a homeware store predominantly known for their incredible rugs that bring to live any interior. They've even won elle decoration awards guys, they're kind of a big deal! What I fell in love with the most about Layered rugs were the shade range, I found it near impossible on most sites to find a good quality rug ( I'm talking heavy and soft ) in this perfect what they call bone white shade. Not stark white and not cream. You see, with the warm toned wooden floor and our grey velvet bed, I knew I needed to find the perfect shade of white to not only compliment both but to break them up and bring it all together. It's amazing the different a bedroom rug can make in bringing a space together and instantly making it feel more cosy.
We still have to add our bedside tables but I already feel like this is way more "done" and not just an empty shell, there's nothing like stepping out of bed in the morning to a cosy, plush rug is there?! Another thing I was super wary of was the quality of the rug. Most of the rugs I'd looked at were super thin and flimsy or had bad quality material that made it look cheap and flat. With having such an incredible Parquet Flooring (company linked here if you're interested in parquet flooring I would 100% recommend – they can create any colour or effect for you!) we didn't want a cheap rug to ruin the aesthetic. This Layered rug is made with wool and is packed full and thick so it's plush and full and not flat and limp like a lot we saw on our hunt.
The other thing we struggled with was the size, we found that most rugs stopped at 200 x 300 and the 200 bit just wasn't big enough for us. There are options to make your own rugs at carpet stored but we didn't like the finishing on them so the hunt continued. We found that this company did the 250 by 350 which is what we went for and they even did larger sizes than this! Definitely the place to go if you're looking for a large good quality rug and whilst they are on the expensive side, we decided a while back that since this is our forever home, it's our priority to invest in good quality pieces that will last and take our time rather than rushing to finish and then having to replace pieces. We were kindly offered a 50% press discount on this rug but I can hand on heart say I would have purchased this with or without the discount.
As for the rest of the bedroom, you can tell it's really coming together now since the bedroom rug came ( it was delivered within a week of ordering!) the next step is to get some bedside tables and I'm looking for something black and a bit different to your average but super simple so if anyone has some good home stores please feel free to point me in their direction!
SHOP THE POST
Bedroom Rug (press discount) : Here
Parquet Flooring : This Company Sourced & Fitted It
Grey Bed : Here
Linen Bedding : Here
Light Grey Curtains : Here
Matte Black Curtain Poles : Here
Gold Bedside Lights : Here
My Loungewear Set (gift) : Here
PS YOU MIGHT ALSO LIKE THIS 9 of the best pieces on sale right now OR my wedding make up