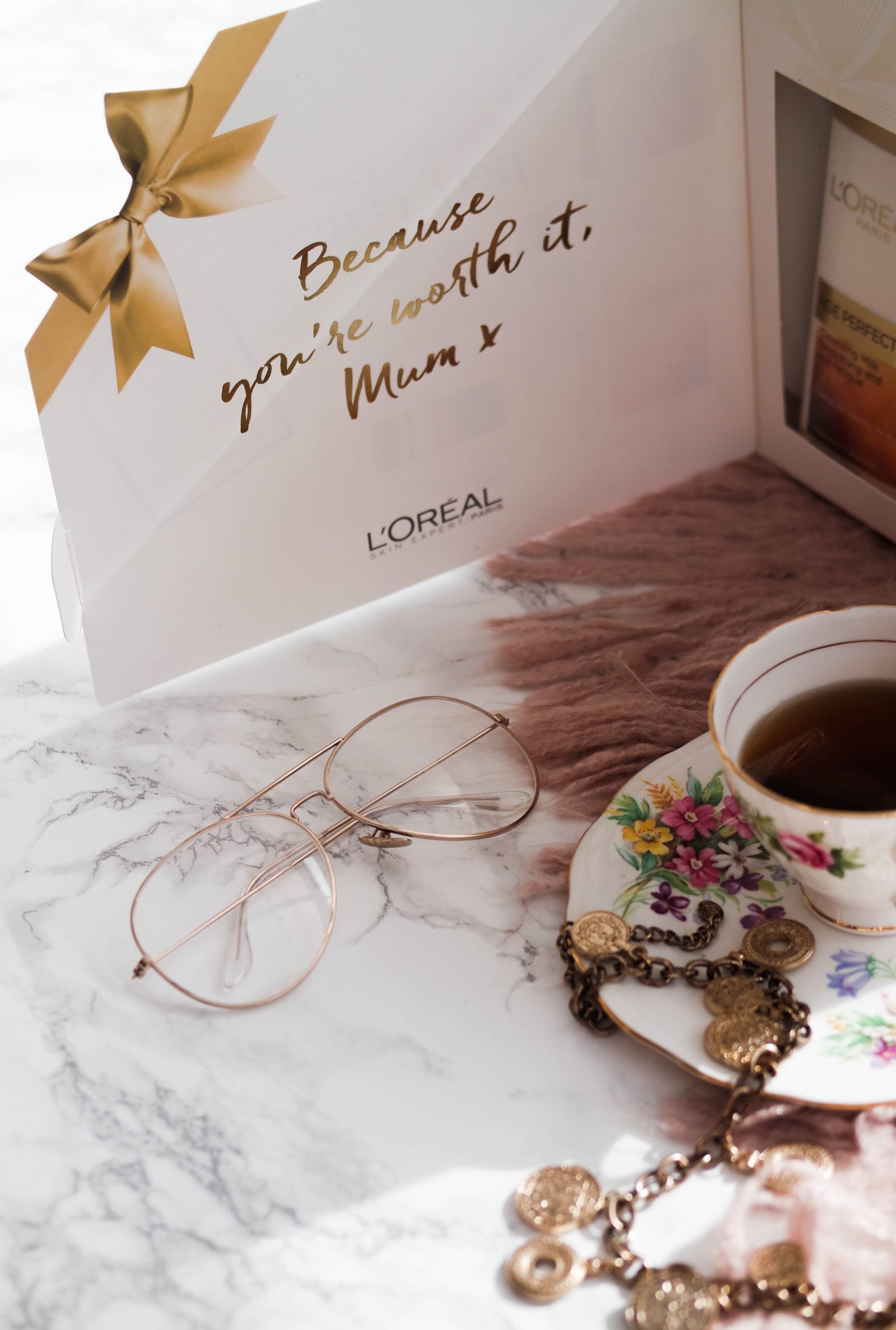 Mums. They're not easy to buy for are they? Flowers are beautiful and such a lovely gesture but lets face it, they're bloody expensive and whilst your sisters still basking in the glory of what she bought your mum for Mothers Day, you're expensive gift will be rotting in the green bin outside. No. Flowers are an optional extra, I'm going thoughtful and useful this year with L'oreal Paris.
L'oreal Paris Age Perfect
Had this set not landed on my doorstep I don't think I'd have believed that you could get your Mum an amazing skincare gift set from a household name for less than a bunch of flowers. Skincare can be a tricky one, for friends I'd definitely say no don't buy them skincare it's just rude. But for your Mum? I can't think of anything better. You see when it comes to family there are no barriers and she'll appreciate you getting something she can actually use rather than another "best Mum ever mug". The best part? Not only will this set get your Mum glowing and put you firmly at the number 1 daughter spot, but as a set (rather than bought individually) this costs just £15 (£30 when bought individually). . I told you it was less than a bunch of flowers.
What's Inside?
So as it's for your mammy it's focused on anti ageing with the L'oreal Paris Age Perfect range. It's pretty much a full on skincare regime with the basics; cleansing milk, day cream and night cream . . and did I mention it costs less than a bunch of flowers already?
If you don't already know about the Age Perfect range (but I'm sure you're Mum will) then I'll give you the down low.
Age Perfect Cleansing Milk – Cleansing milk to smooth skin & reduce signs of fatigue using energising vitamin C and revitalising magnesium.
Age Perfect Face, Neck & Decollete SPF 15 – Enriched with Soya-Ceramide and Melanin-Block™ to reduce the sagging of skin and signs of age spots.
Age Perfect Re-Hydrating Night Cream – Enriched with Soya-Ceramide to aid complex. Overnight formula works to refresh and hydrate skin appearing firmer and plumper in the morning.
Have I convinced you yet? Pick yours up here!