I thought I was done with the gingham skirt until this baby stepped into my wardrobe and took transitional styling to a whole new level of goodness.
Introducing The Fashion Five
The fashion five, meet my new fashion series. Much like the beauty five (see the first one here, it's concealers and they're all amazing), I'll be picking one product and sharing with you my top 5 on the shop floors right now. So if there's anything you want me to cover then make sure you let me know! Because fashion's kinda my thing I'll be doing this one more regularly, every other Thursday starting from today.
The Gingham Skirt
I went hard on gingham in the beginning of summer and I'd pretty much say I OD'd on it. I was done with it and ready for winter – enter prince of wales check. That is until this baby landed on my doorstep. Gingham is back girls and I can't help but feel that a gingham skirt is the perfect transitional piece to take you through to Autumn.
With a white tee and a denim jacket? perfect.
Chuck on a sweatshirt and boots? Good to go.
She goes with anything and anyone, I'm calling it guys, the gingham skirt is back. here are 5 of my faves . . .
Skirt 1 : Here
Skirt 2 : Here
Skirt 3 : Here
Skirt 4 : Here
Skirt 5 : Here
Outfit Details
*New Look Distressed Denim Jacket : Here
*White Calvin Klein Sweatshirt : Here
*Sabo Skirt Gingham Skirt : Here
Balenciaga Cut Out Boots : Here
Affordable Alternative : Here
Louis Vuitton Victoire Bag : Here
Affordable Alternative : Here
Ray Ban Sunglasses : Here
Affordable Alternative : Here
*All items marked with an asterix were kindly gifted to me
P.S You Might Like These . .
Best Concealers | The Beauty 5
My Favourite Summer Outfits
Snupps | A Real Time Haul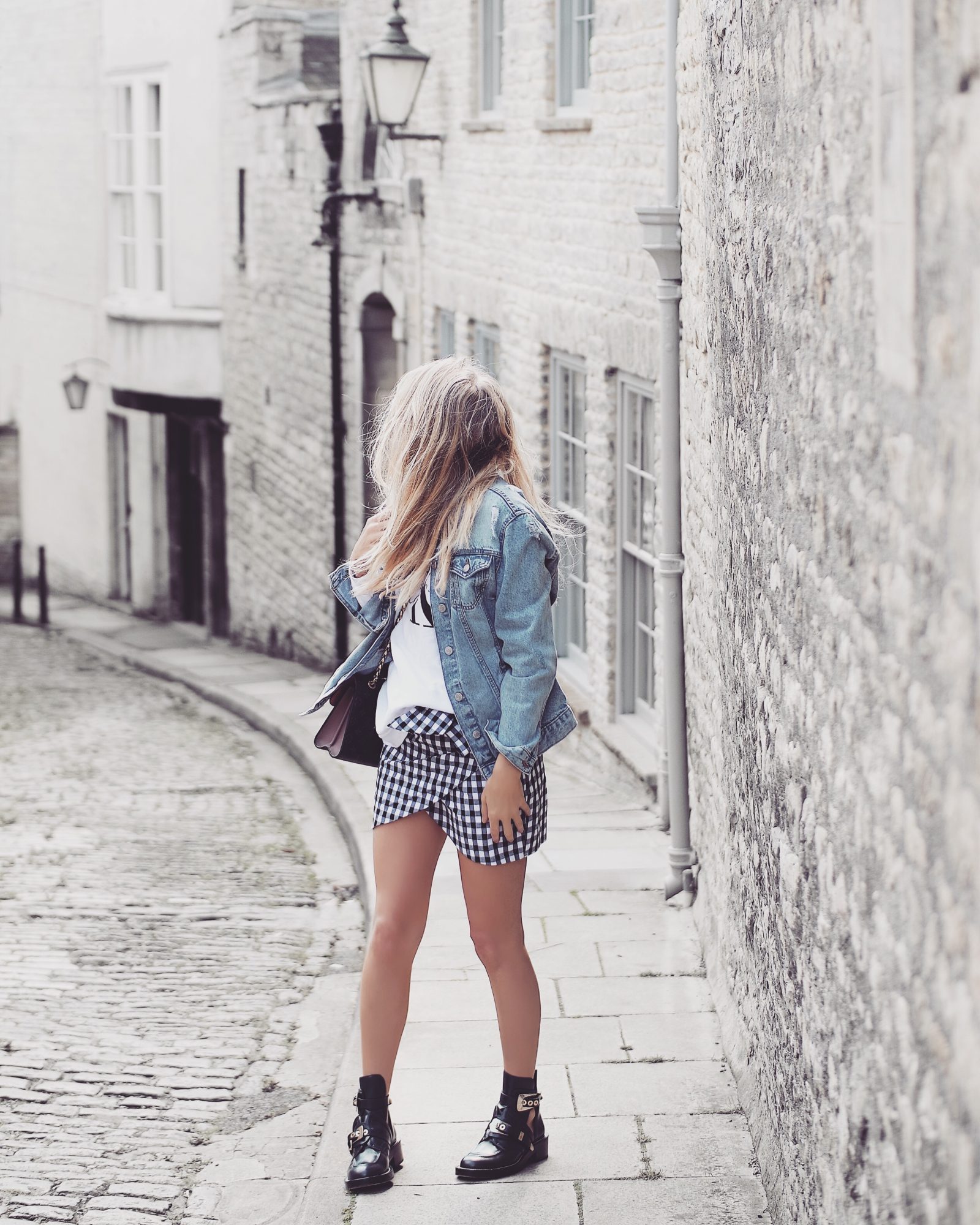 Currently Crushing On . . .