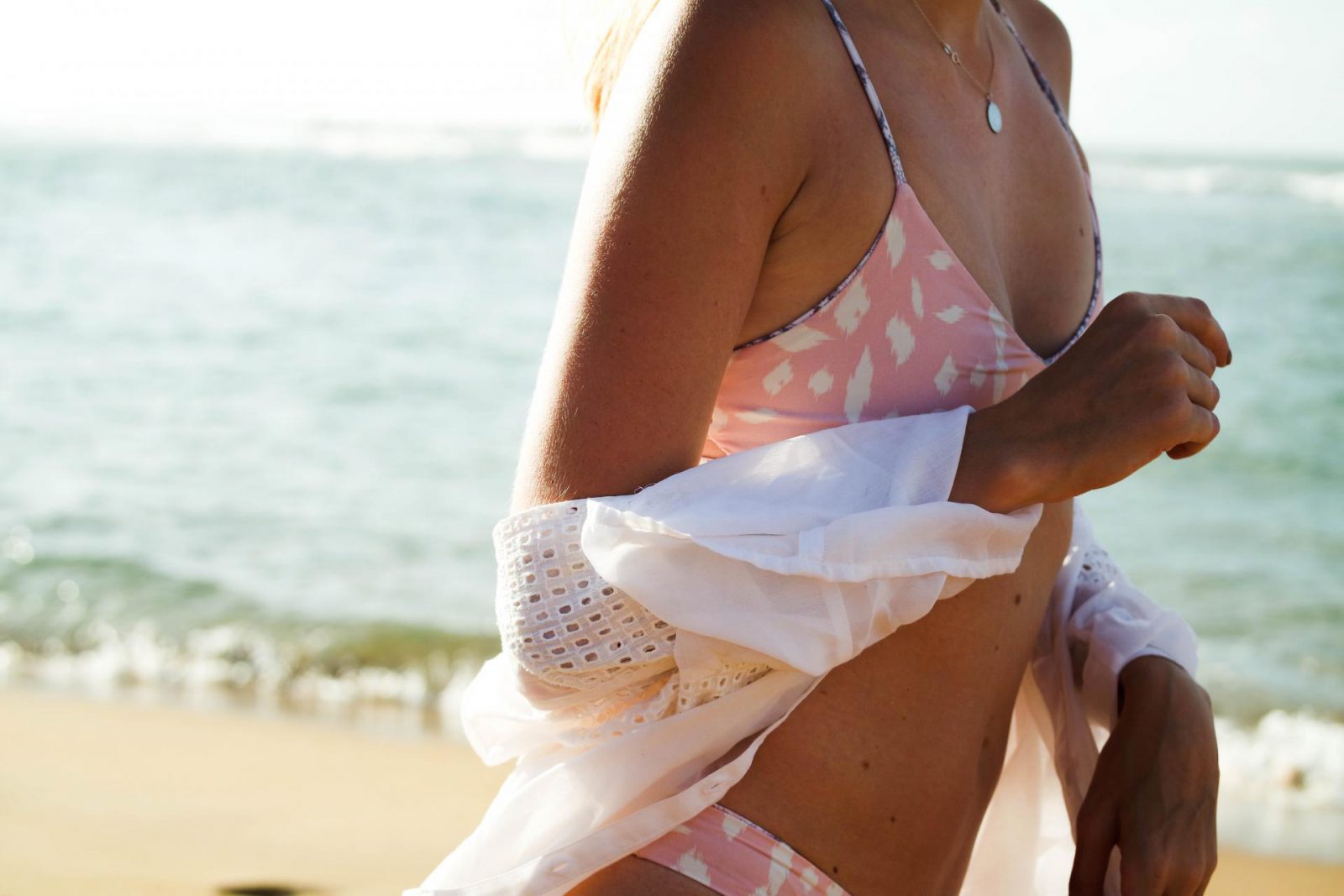 This was actually a post requested by one of you lovely people! I always love getting feedback and read & rely to all of your lovely comments so keep them coming and if there's something you want to see, ask for it!!
We can all agree that I've not been the best at blogging whilst I'm away, but we have to remember that I didn't go away to blog, this is my me time that I want to share with you guys! So I've been trying to find the right balance between maintaining my blog and sharing my experiences, and switching off and enjoying myself!
I thought I would share a few tips on what I've been doing to gain content without having to sit down and think about it, no planning in advance . . generally.
How I Blog Whilst Travelling
Take lots of pictures
I know this kind of goes without saying whilst you're travelling but I just make sure that I capture every moment so that if all of a sudden I decide that I want to do a post about why you should visit Bangkok's China Town hey presto, I already have a stock of images to support the post! It just makes life so much easier when you're not planning ahead!
Always look your best
This is something that personally I try to do anyway, not just for pictures and blogs but because I feel good when I look good and no saggy bottomed printed jersey pants (aka – the "backpacker" uniform) do not come under this category!!! I find it funny that some people just totally let themselves go when they're on holiday! I find it the perfect excuse to give my summer wardrobe centre stage!!
This also helps for getting content because if we happen to stumble upon a super cool wall or street like this one in Singapore then I can get my boyfriend to take a few snap, leading to an outfit post with minimal effort involved! I always carry mirrored sunglasses too as they're perfect for finishing your look off and making you look more polished! These ones from Missguided have been my absolute saviours (currently on sale!!!)!
Blog whilst he's sleeping
Make the most of your time. I generally wake up early each morning whilst my boyfriends laid there peacefully sleeping . . why can I never lay in?! Anyway, it's super handy because as I'm doing right now, I can blog whilst he's sleeping.
I always try and do it at times when he is busy or sleeping as it's both of our trips and I think it's super unfair on the person you're with if you just say, I'm going to sit and blog for a few hours. So generally this means blogging early morning or late, late night!!
Schedule Social Media
I use buffer whenever I remember to share old and new posts. I share a mixture of my evergreen content like my 5 ways to build your Bloglovin following and my more recent content like my Borneo Travel Diary. Whenever I get 5 minutes I just schedule a few posts for each day to share on my twitter and it helps to keep my traffic ticking over.
Remember the Timezones
I don't like to schedule my Instagram as I like to be active on it when my post goes live but I do keep an eye on the times in London so that I'm not posting in the middle of the night! It sounds like more hassle than it is, but I know now that you guys get up at my lunch time so I just make sure I don't post before then!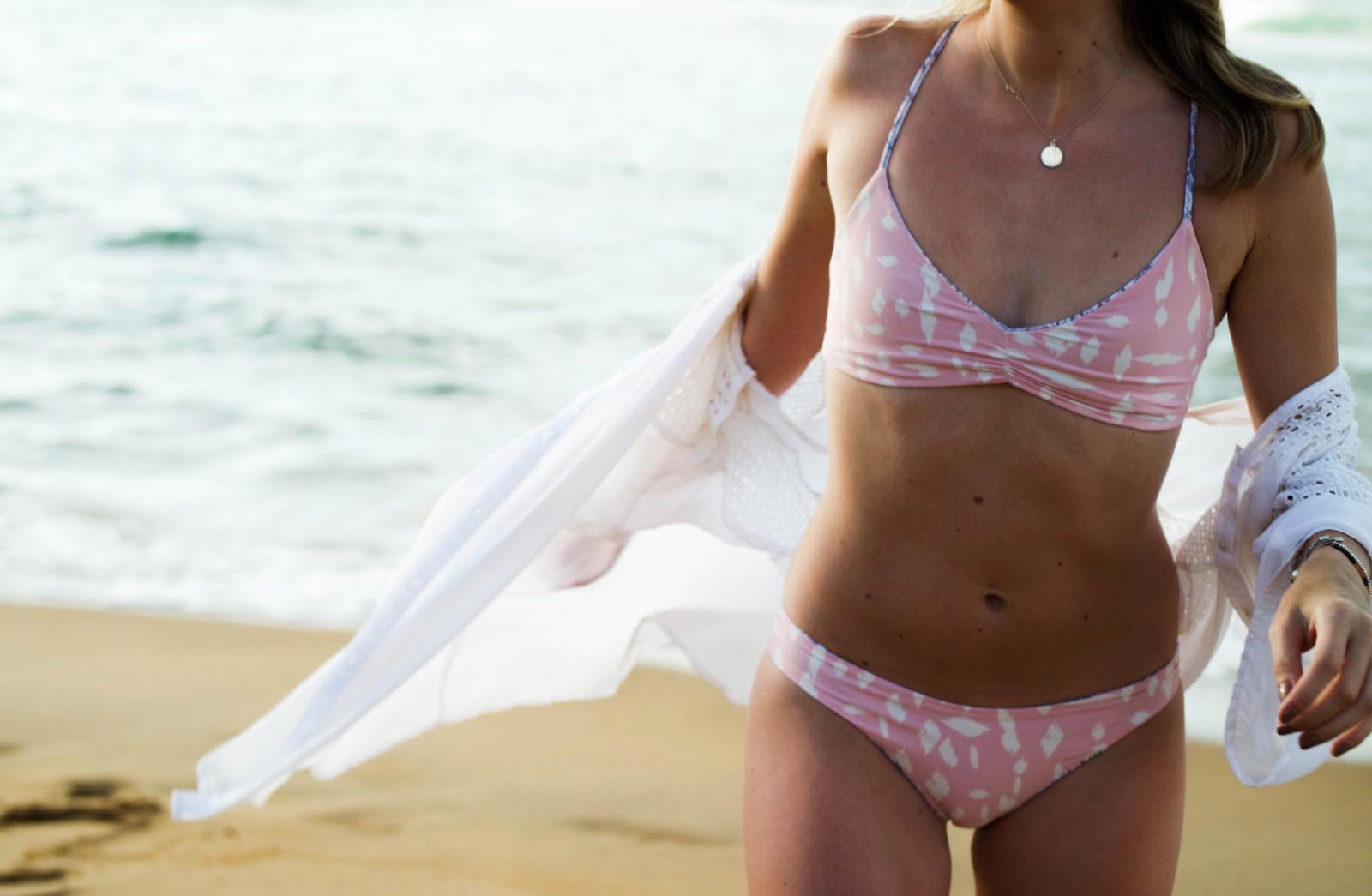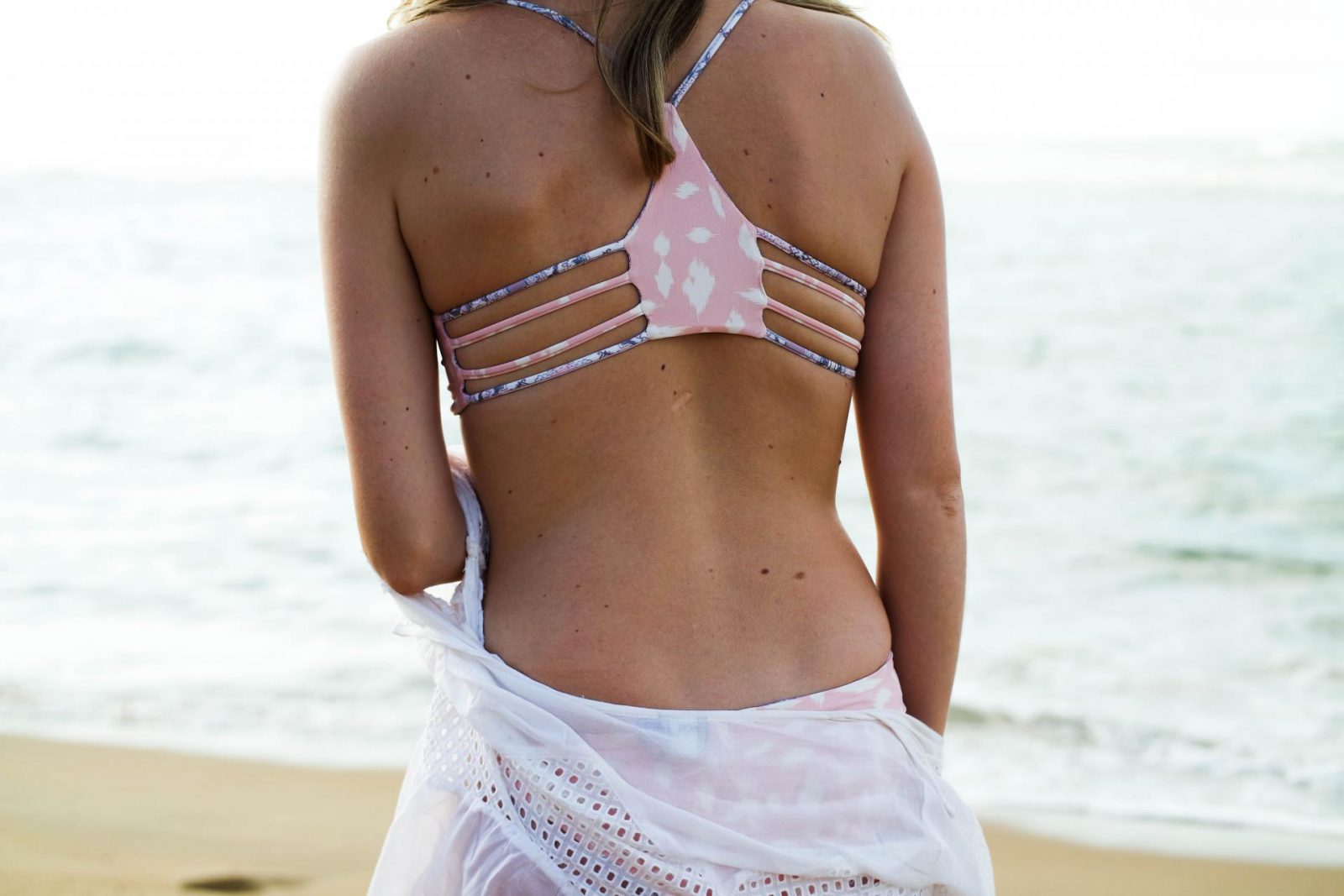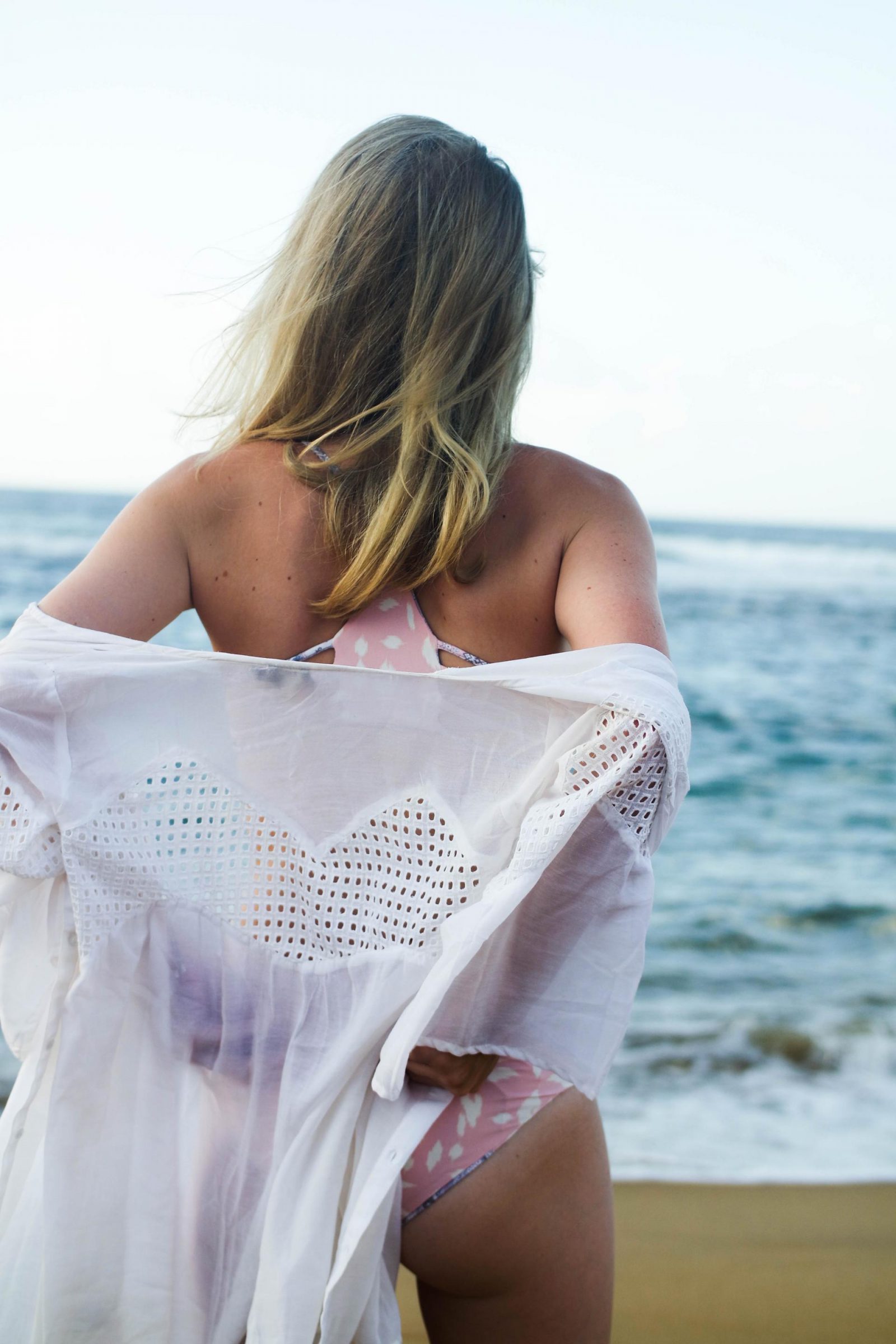 Just a quick mention to my new favourite bikini ever. This Lspace reversible number though I have yet to wear it on the other print – just as beautiful may I add but I'm a sucker for pastel pink! the reversible – ness means seamless which means comfort like no other bikini I've worn before guys! It also does the once thought impossible job of making me look like I have actual real life boobs. 10 out of 10!
Also in love with this cover up from Asos, completely un-practical as a cover up that does anything but cover up . . it's see through. But cute for frolicking around in and adding some glamour to your beachside look. . AKA your instagram.
OUTFIT DETAILS :
*Bikini : Lspace @ Beach Cafe
*Cover Up : Asos
*Sunglasses : Missguided (now on sale!)
*Bracelet : Links of London
FOLLOW ME :
Instagram // Twitter // Pinterest // Bloglovin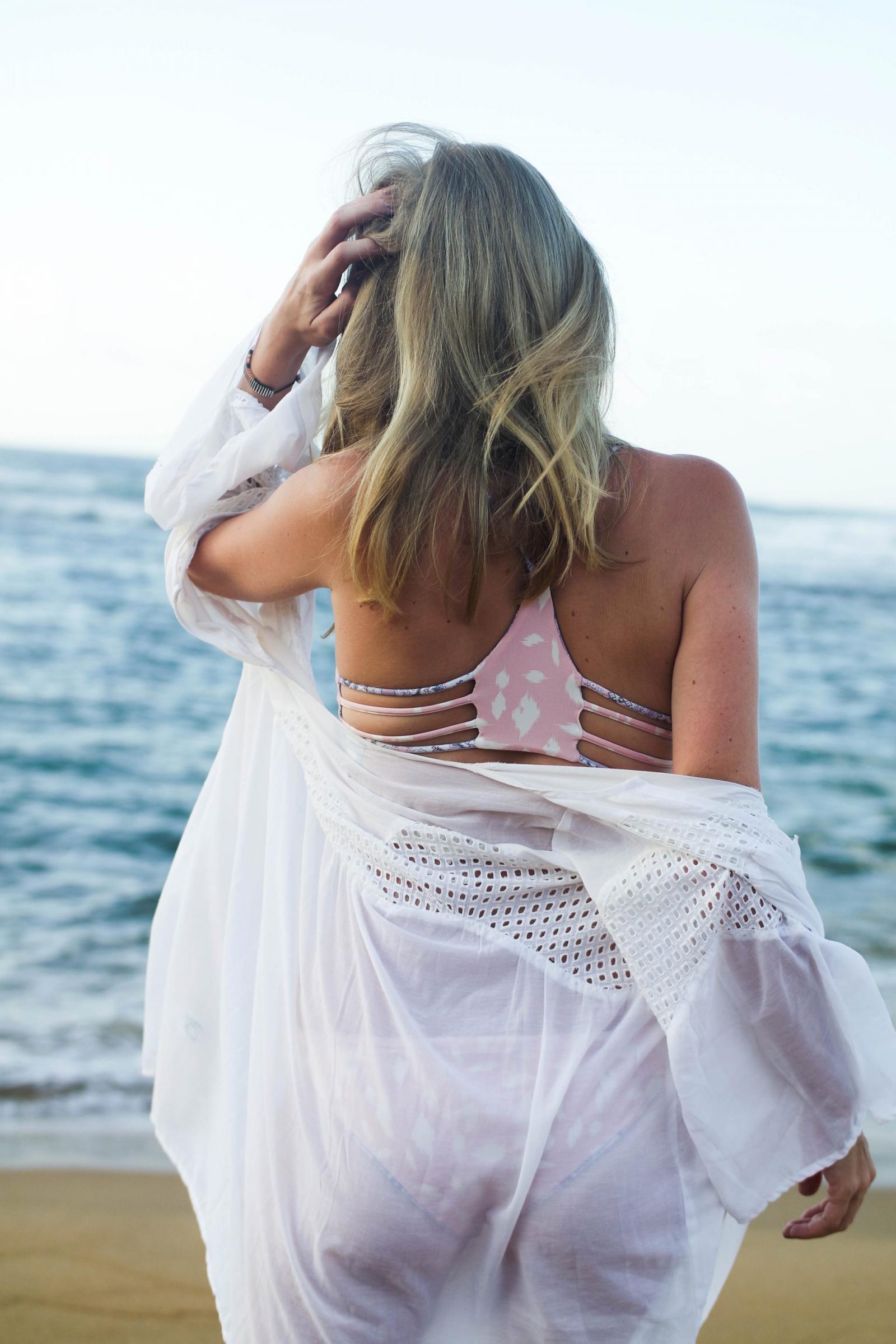 I hope this helps if any of you guys are thinking of blogging whilst taking a trip! Remember to let me know if you have any more posts you'd like to see and I will get those posted!!!
You can also follow me on Bloglovin' to make sure you stay up to date with all my sporadic posting!!!
Speak Soon!