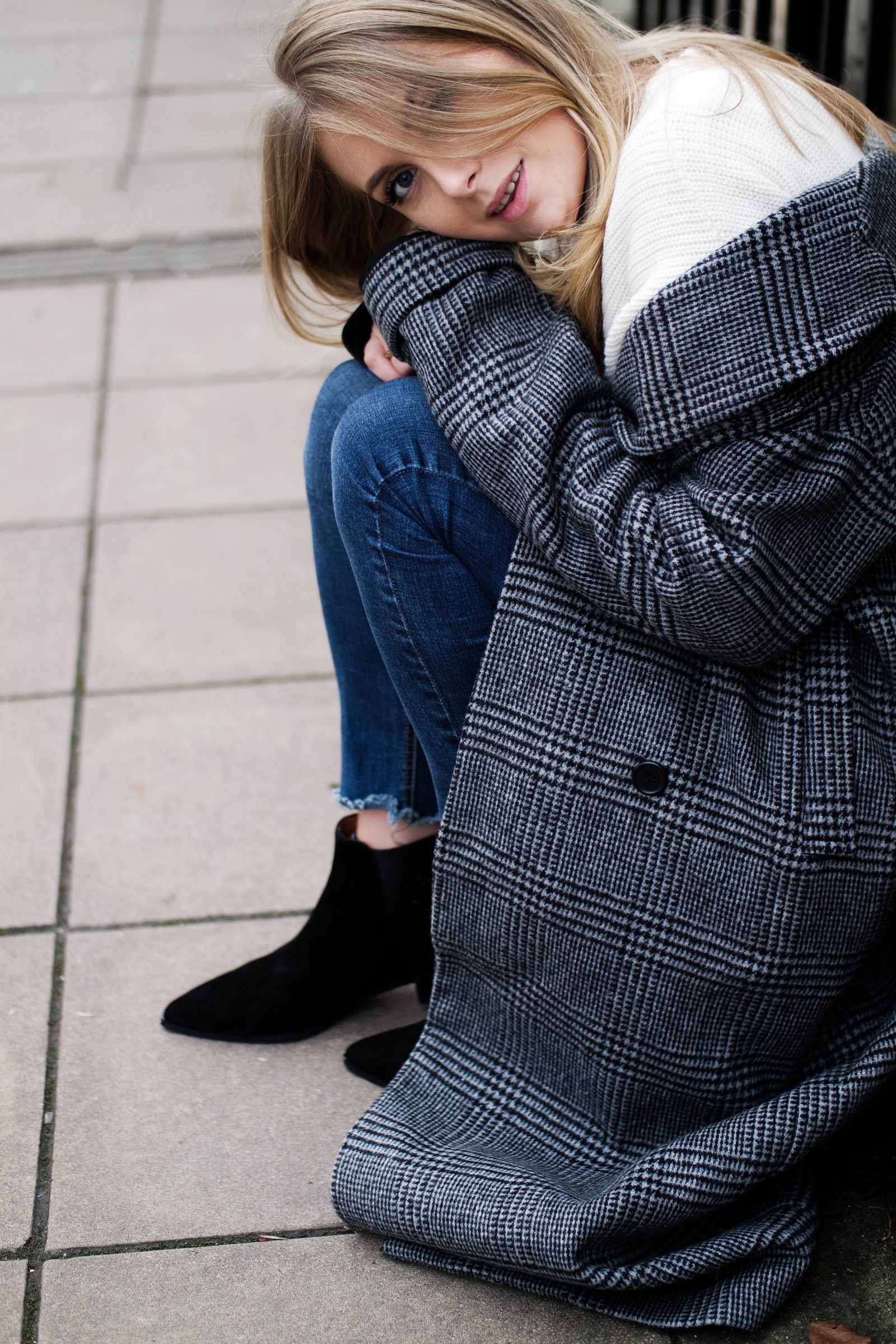 Is personal style really that important? and if not, then why is there so much emphasis on finding it? Are you a fashion chameleon or a basic bitch?
How Important is Personal Style?
To me personal style is fairly important. I'd say as a fashion blogger its something that defines you and helps people to identify with you. If you like colourful outfits, don't follow me. If you like basics and simple looks in neutral tones . . you're in the right place! I almost think of personal style as a style theme, just one look at my wardrobe and you'll see that I like cream knits. . a lot.
I'd definitely say that my personal style has developed a lot. Though deep down it's always been there, I've stopped trying to like more trend led pieces and given in to the fact that I will forever be in blue jeans and in my heart, comfort will always win!
What really made me want to write this post is the fact that I constantly see the words personal style being banded with finding your personal style being heralded as the holy grail of fashion. But can you really find it? To me it's something that just develops over time with some people never settling upon a certain style. But is that really a bad thing? A part of me loves and secretly envies the women that can rock any look with confidence, pulling off a different style on the daily depending on how they feel that morning. Carrie Bradshaw to me is the ultimate queen of fashion chameleons! So if you don't feel like you've found your personal style yet, or even that you have one, then who really cares?
Outfit Details
Coat : Asos
*Jumper : &OtherStories
*Jeans : Miss Pap SOLD OUT / Alternative Here
*Boots : &OtherStories
Bag : Celine here and here / Affordable alternative here
*Necklace : Missoma
*Rings : &OtherStories
Camera : Samsung
Lens : Samsung
What Black Ankle Boot Dreams Are Made Of . .
So obviously you'll have noticed that the boots I'm wearing are not only super beautiful but also perfect dupes of the Acne ones we're all in awe of. But theres something to be said of a good pair of black ankle boots. I don't think you could get more wardrobe staple except for maybe a plain white tee!!
Did you know I'm also now on youtube?! I'm doing at least one video a week! Come and say hi, you can find my channel here!