So you guys seem to be loving my coat collection recently. I've had a few requests for this as a video, which I have done, but I wanted to do a little post to go alongside it. So what I've done is I've done a lookbook style video and in this post I've pulled images from past posts (always nice to have a little trip down memory lane right?!) of me styling up the coats so I can tell you a bit about why I love the coat!
The Shaggy knit
The cardigan to end all cardigans. Technically this isn't a coat but I often wear it as one in Autumn/Spring because its so warm. Its also amazing and I love it so it has to be a part of my coat collection. This shot is from a post I did way back when I first got my Gucci belt. It's also now making me want to cut my hair short again!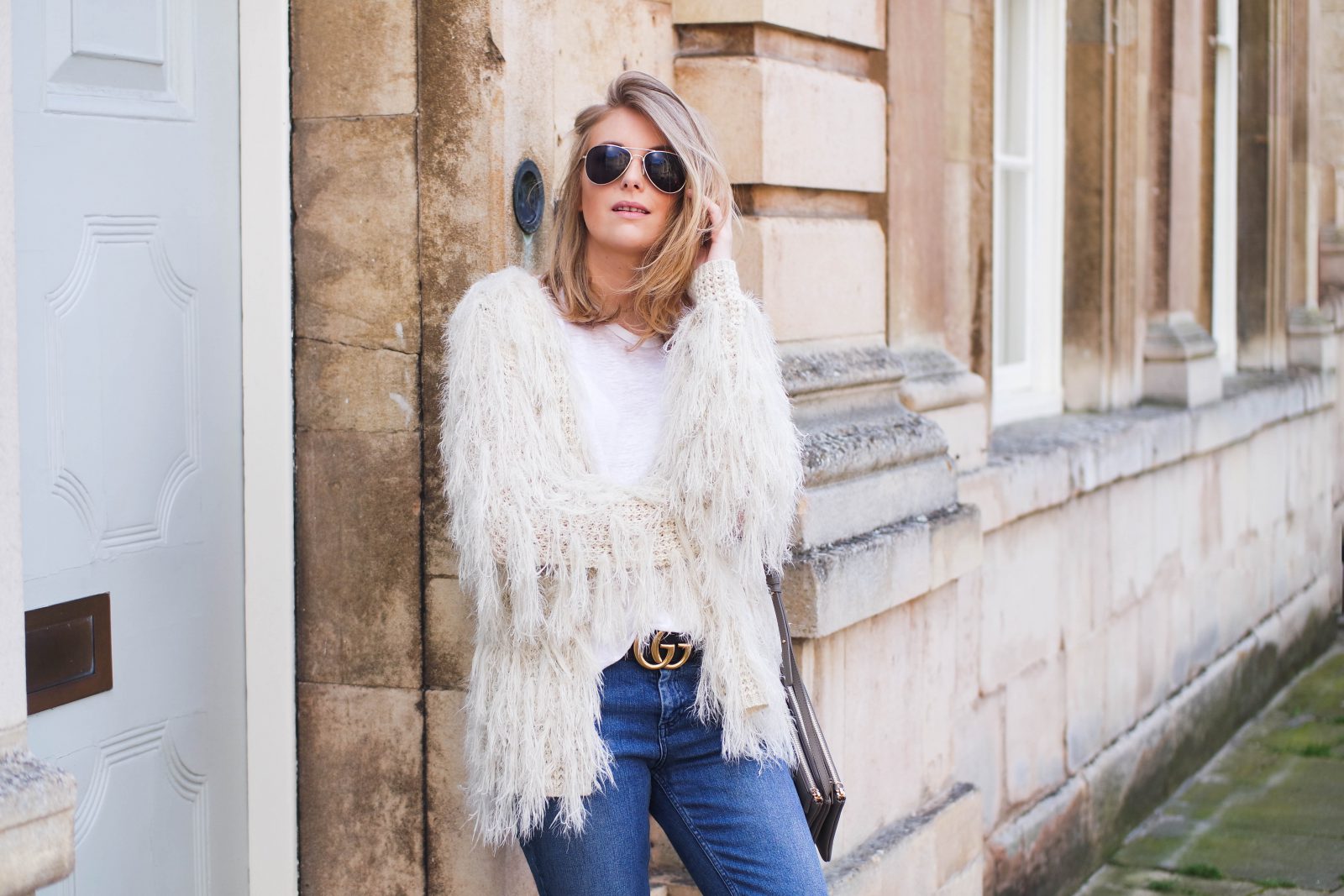 The Stripe Coat
Probably the most daring coat I've ever owned, and yes, it is daring. Theres colour and patterns all over the shop and I love it! It goes perfectly with my everyday wardrobe of jeans and a cream knit and just dresses things up! I got this when I first got back from travelling and it is super warm.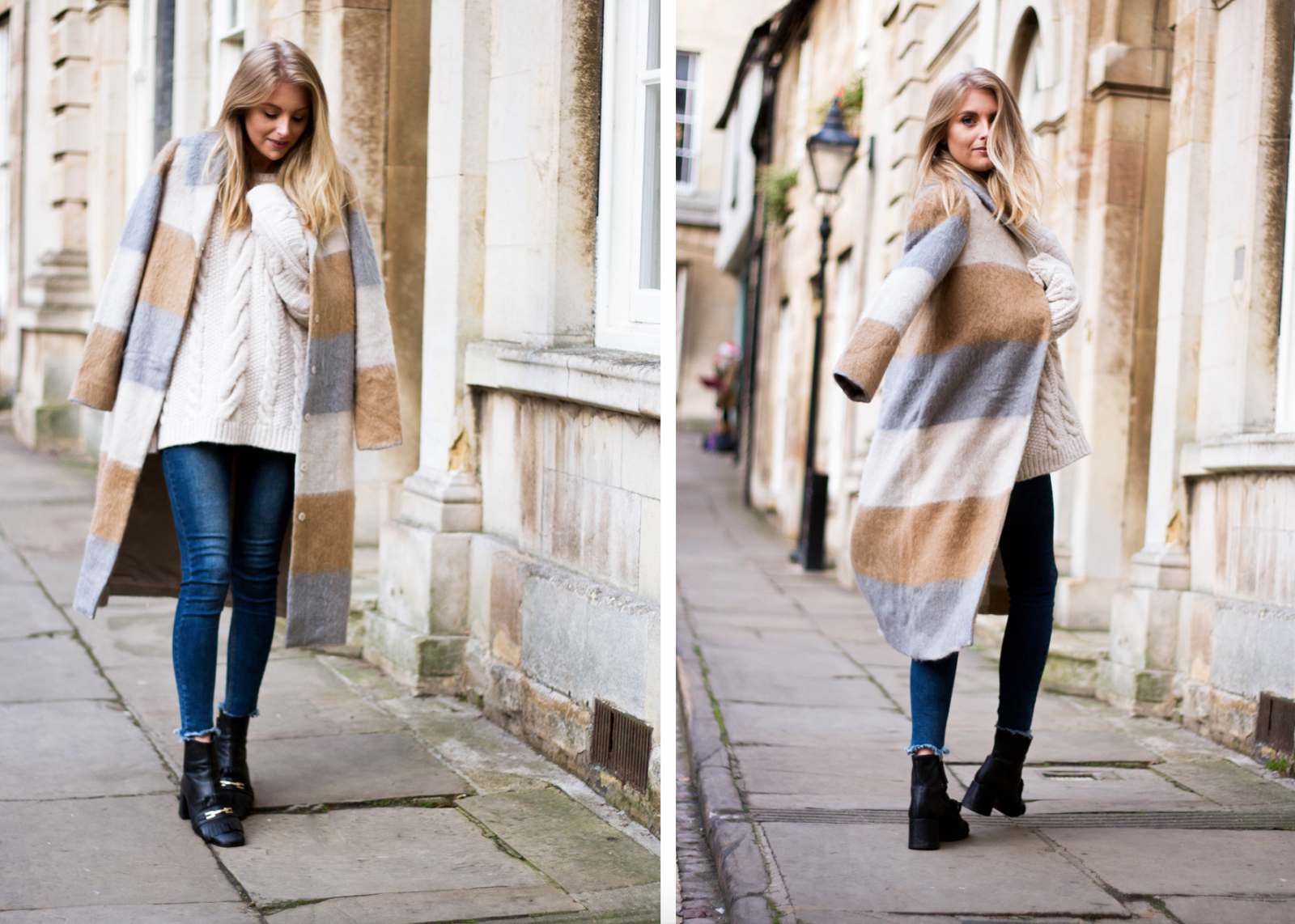 The Suede Coat
This one was a gift from my boyfriend last year at Christmas and I honestly deliberated adding it into my list because I'm currently considering selling it. I still wanted to include it though because I genuinely love it it's just a tad smaller than I'd like! I'm keeping my eye out for one similar to this but a bit looser and longer, more of a suede trench coat I guess!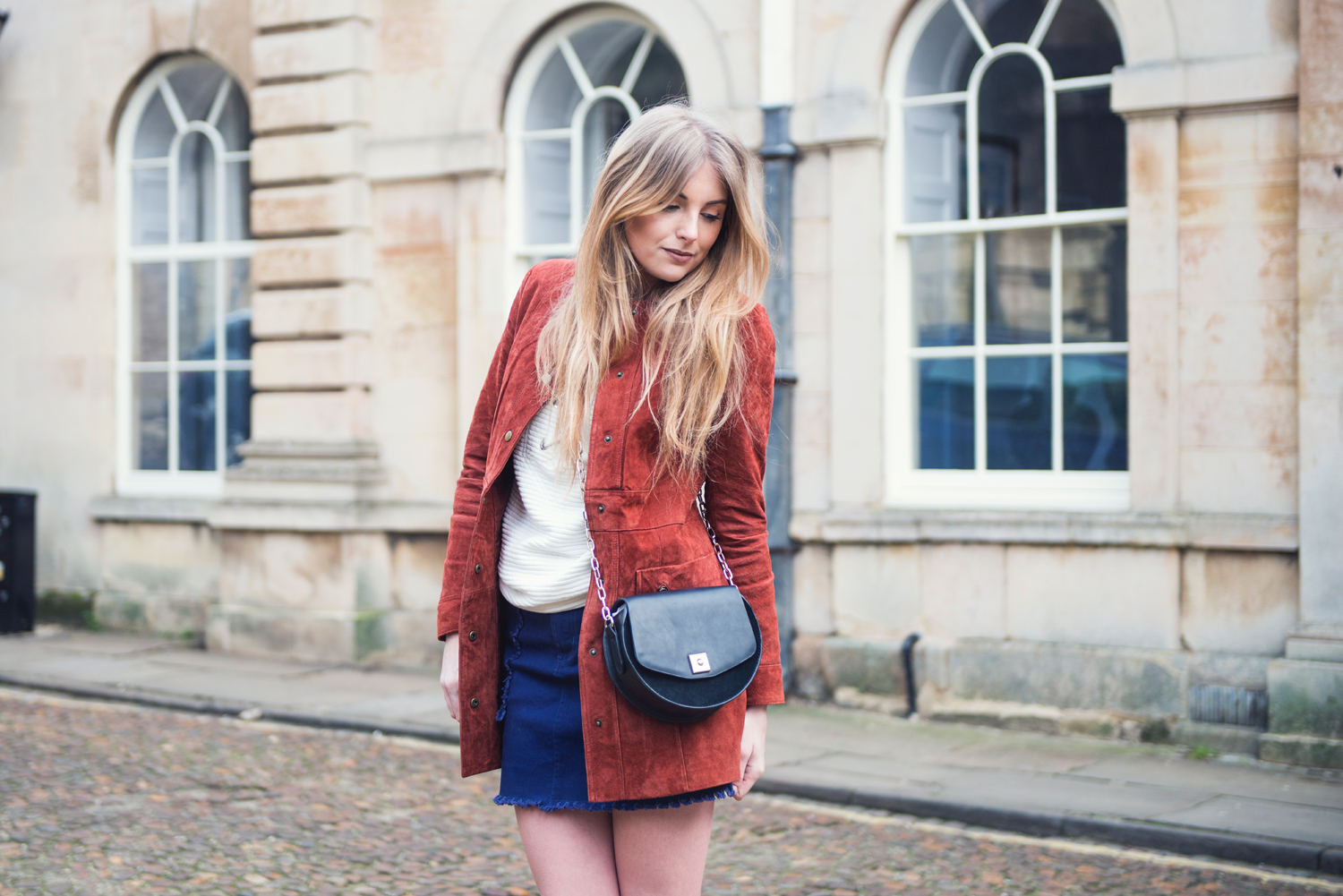 The Grey Coat
This Jigsaw beauty is fairly new and I haven't had much chance to wear it because I'm so addicted to my white coat! I love this though and think as the weather warms I will be 100% living in this! It's such a classic, simple style that I just know it will be in my coat collection for so long!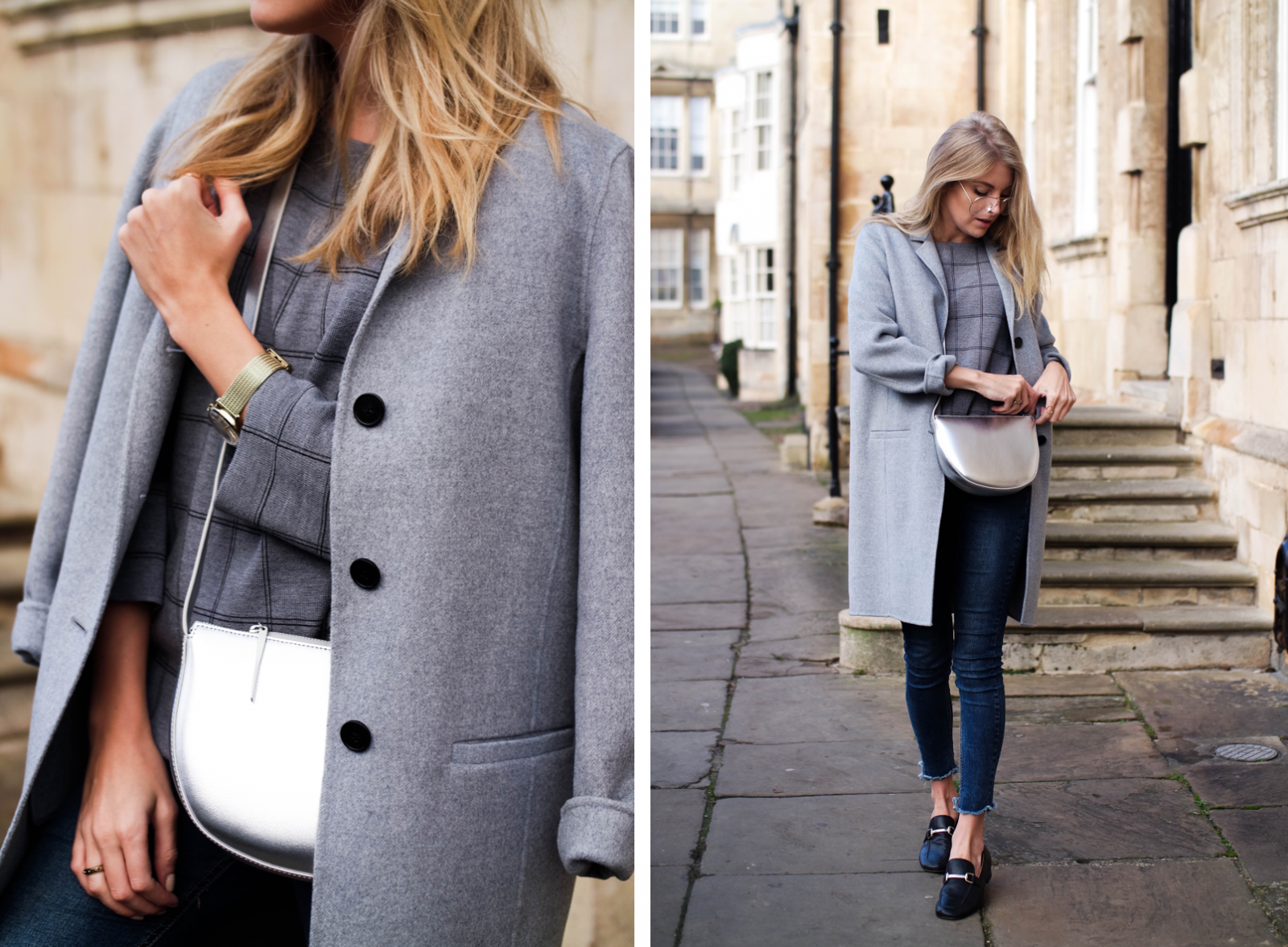 The Biker Jacket
Throwing it back with this shot, back in the day when my pictures were taken on my iPhone in front of my garage door! Can we just appreciate how long and lovely my hair is and I need to re buy this lipstick, I forgot how much I love a coral lip on myself! OK, stopped girl crushing on myself! This biker jacket was a sale buy from Warehouse of all places and it was such a good buy. Probably my favourite sale purchase ever, and thats a bold statement right there!
I like it because its a longer length than the usual bikers which I find are usually cropped. Its also butter Butter people.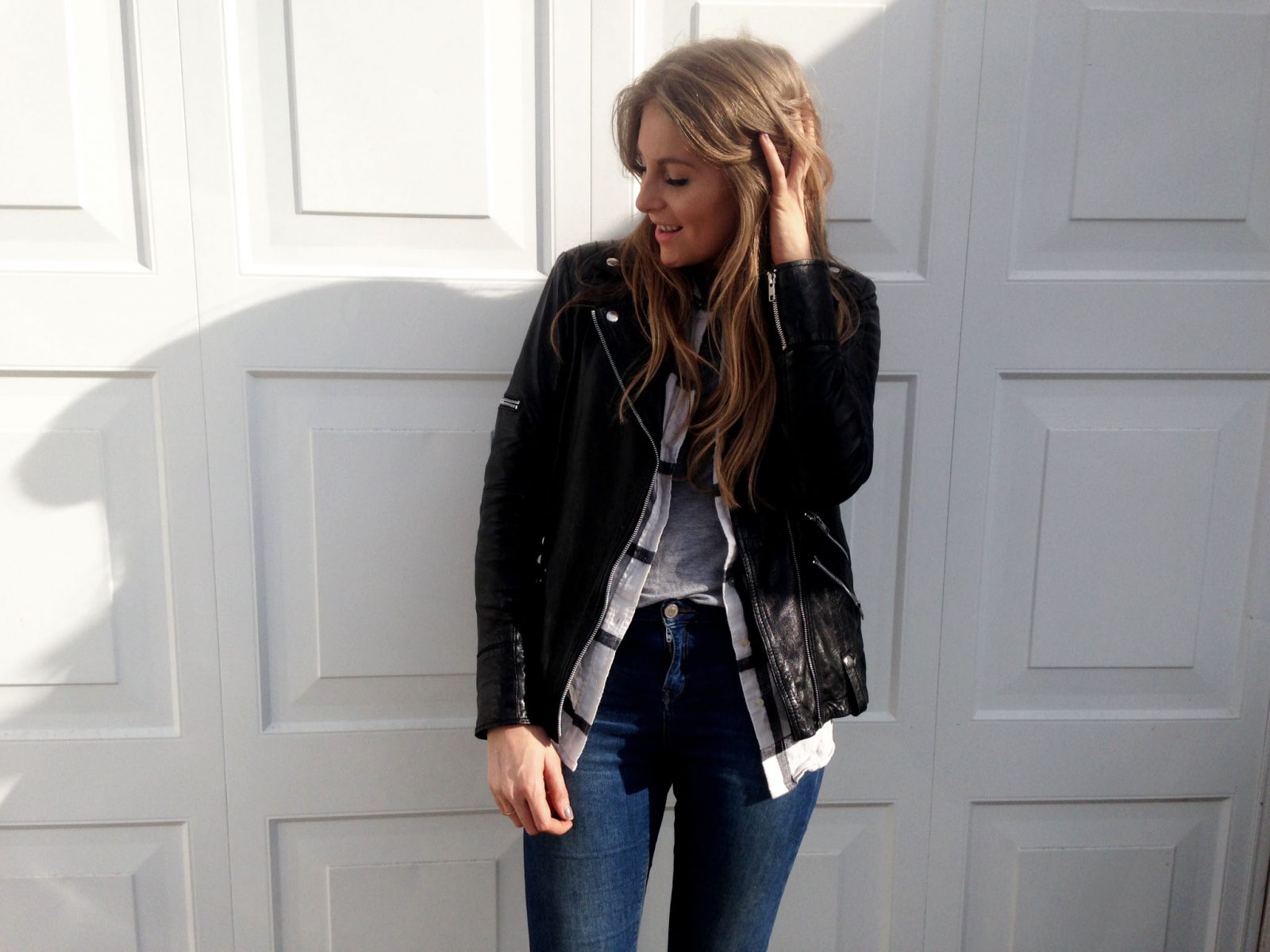 The Check Coat
I'm not going to lie I haven't worn this coat as much as I thought I would. It makes me feel super short, I think its because it's so long maybe? I am definitely trying to wear it more though, it's one of those pieces that I love to look at, and I love the way it looks but sometimes I feel bit frumpy when I'm actually wearing it! I think we just need some more quality bonding time.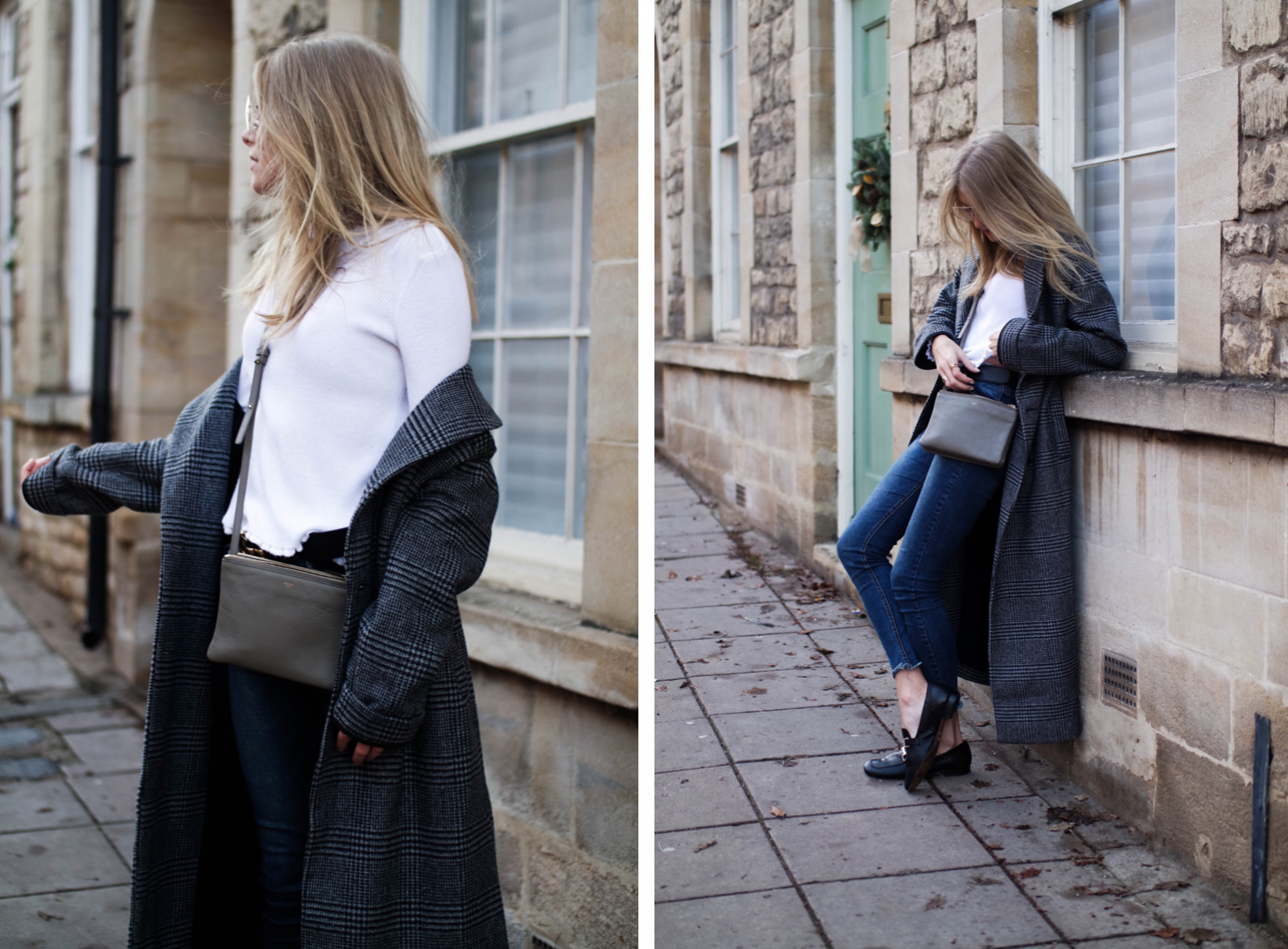 The Cream Coat
Ladies and Gentlemen, the reason why I haven't been bonding follow me over on instagram with the others in my coat collection quite so much. This coat has well and truly stolen my heart this season. If you or have just in general seen anyits now £26 in the sale of my winter posts then you'll have gotten a good idea about my love for this coat right now! It's warm, it goes with everything and . . is it silly to buy a back up . . you know just in case?!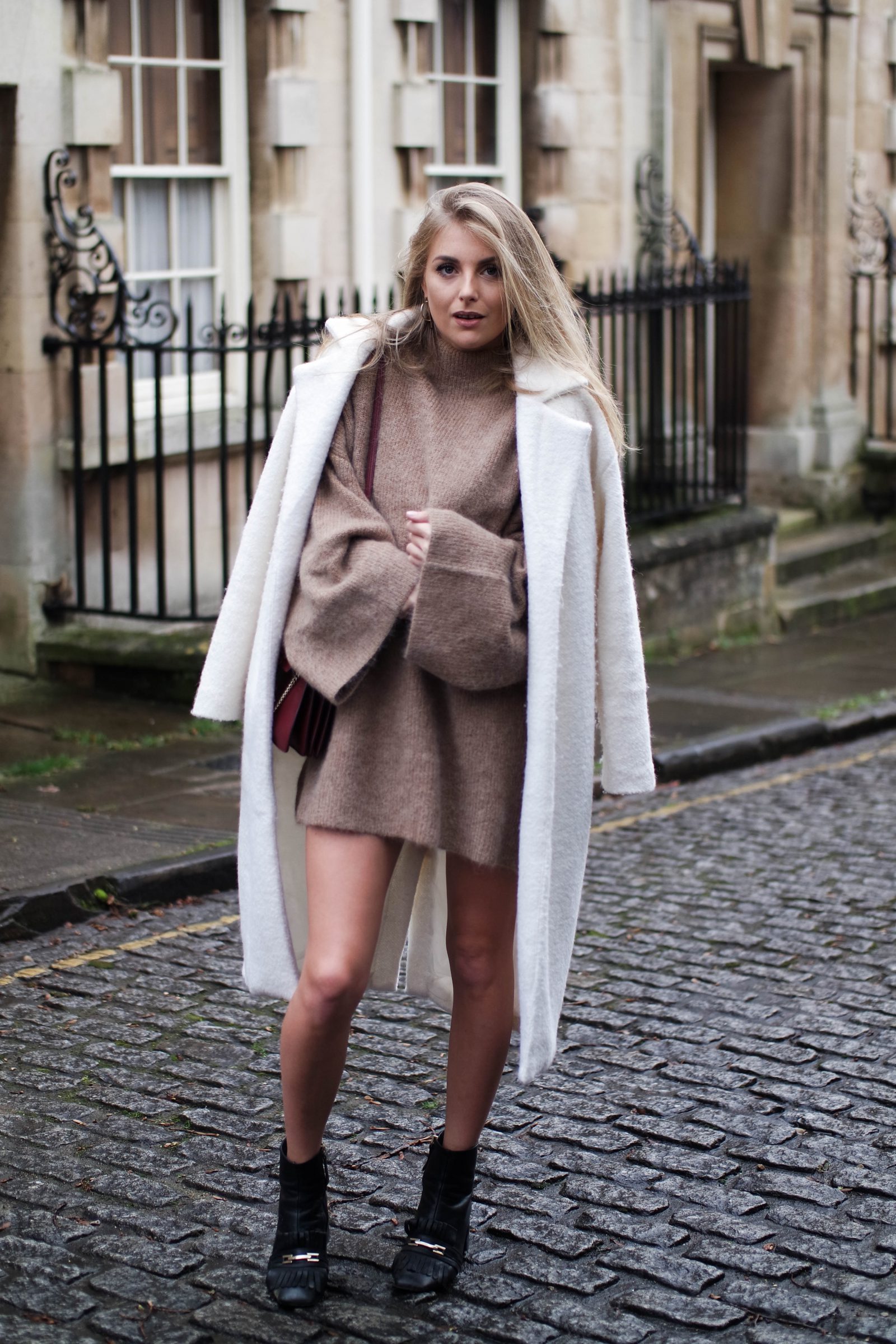 Coat Collection LookBook
More Coats I've got my Eye on