I have to admit that I stopped the majority of my shopping in Primark around the time I got my first proper job after university and since then it usually has the same effect on me as the sale rail. I hate clutter and crowds so unless I've seen a killer piece on insta I avoid it like the plague and since you can't shop Primark online like you can the sale rails, me and Primark have lost our connection along the way.
I did however get quite a few requests for a Primark haul which although intriguing (not just for the fact that they get good views because lets be honest for a minute, it did cross my mind) it just never felt like it was right for my style and channel. I mean I don't shop there so why should I do a haul? Someone then pointed out to me that they'd be super interested to see how I would style up Primark pieces to fit in with my style and what I would pick up.
This could work. Enter Primark Haul.
Click on theimages below to be taken directly to the product pages!




How To Make Primark Look Expensive
So this is the take I've gone with it. This is my take on what are the best pieces to pick up from Primark, how to style them to make them look expensive and some tips on navigating the store. Do you know what? I was super surprised to see so many amazing pieces in there for literally, the same price as a costa coffee. I swear it's Primark's got cheaper? I got things for £4, I kid you not. And thats actually one of my favourite things! The most expensive was £20 for a denim jacket which quite frankly felt like daylight robbery. Isn't it funny that I would happily spend £100 on a denim jacket from Revolve or £345 on a Gucci T Shirt but over £10 in Primark, are you friggin kidding me?! Pretty Laughable.
What To Buy From Primark
So I found that most of the pieces that I really loved from my Primark Haul were all basics. Think bodies, t shirts, sweatshirts and the like. I also never look in the section I should be looking in.
I always head to the menswear first because in my experience, the fit is so much better. For my preference anyway. I love an oversized t shirt and I hate the way that women's t shirts are made with those awful cap sleeves and stretchy materials. Plus for some reason menswear seems to be so much cheaper, I found an amazing Lilac hoodie in there, so on trend and went up to an XL so make it into a dress. This is super important and leads me on to my next point.
Think about how you want to wear things and look past the size tag and styling options. You've got to go in there with you're creative hat on and when I went to do my Primark Haul I 100% had my thinking cap on as to how I could make things more interesting and fit them into my style rather than fitting my style into their clothes. If that makes any sense? I went up to a 14 in a t shirt so I could knot it, the mens hoodie in XL to wear it as a dress but then for the body I went for an 8 because I wanted it super tight. It's all about the outfit building.
What Not To Buy From Primark
OK so I know in my last paragraph I spoke about sticking to basics when it comes to when you do your Primark Haul but these basics must absolutely not include denim. I used to get all of my denim from Primark once upon a time and to me, a skinny jean was a skinny jean. No sir-e. A cheap pair of jeans is the different between a bum or no bum, an ankle or a kankle and can make you add or loose 10 pounds. It's all in the cut, the length, the fit, the position of the pocket. Denim is a science that shouldn't be messed with. Since having the fortunate experience of having worked with more luxury denim brands, in hindsight denim is absolutely something I would recommend investing in and I know I've gone off on a tanget but guys, don't buy denim from Primark.
Onto my next point, trend led items. I know this is possibly the opposite of what other people are saying but when it comes to trend led pieces, often they can look tacky and the whole point is that you don't want to look like you've gone head to toe Primark. Some of you may even be reading this because you'd rather not have people think you shop there at all. With trend pieces in Primark I often find that there's an unnecessary strip of diamantes or one too many studs, they go OTT and there are so many other stores that do trend led pieces at an affordable price and so well, New Look for one! I get a lot of my trend pieces from there and would totally recommend as an alternative.
How To Style
I think the most important point for styling your Primark haul is not to wear all of it together. For sure to not go head to toe is super important. You have to mix it in with other brands and it doesn't necessarily have to be super expensive brands, it can just be brands like Topshop, River Island or Asos. Maybe some cute mules and a body from Primark with Topshop denim and a cute knit. It can be done.
Then of course we go back to the thinking cap point. Think about how you'll wear pieces and try to look beyond the item on the hanger and the way it's been intended to wear. Want to wear a mens hoodie as a dress? Go for it, want to size up 10 sizes with a top to wear as a dress? Do it.
Shop The Video
Click on the images below to be taken directly to the product pages!




PS You Might Like This
Topshop Spring Haul
Styling The Gucci T Shirt For Spring
9 Spring Trends To Buy Now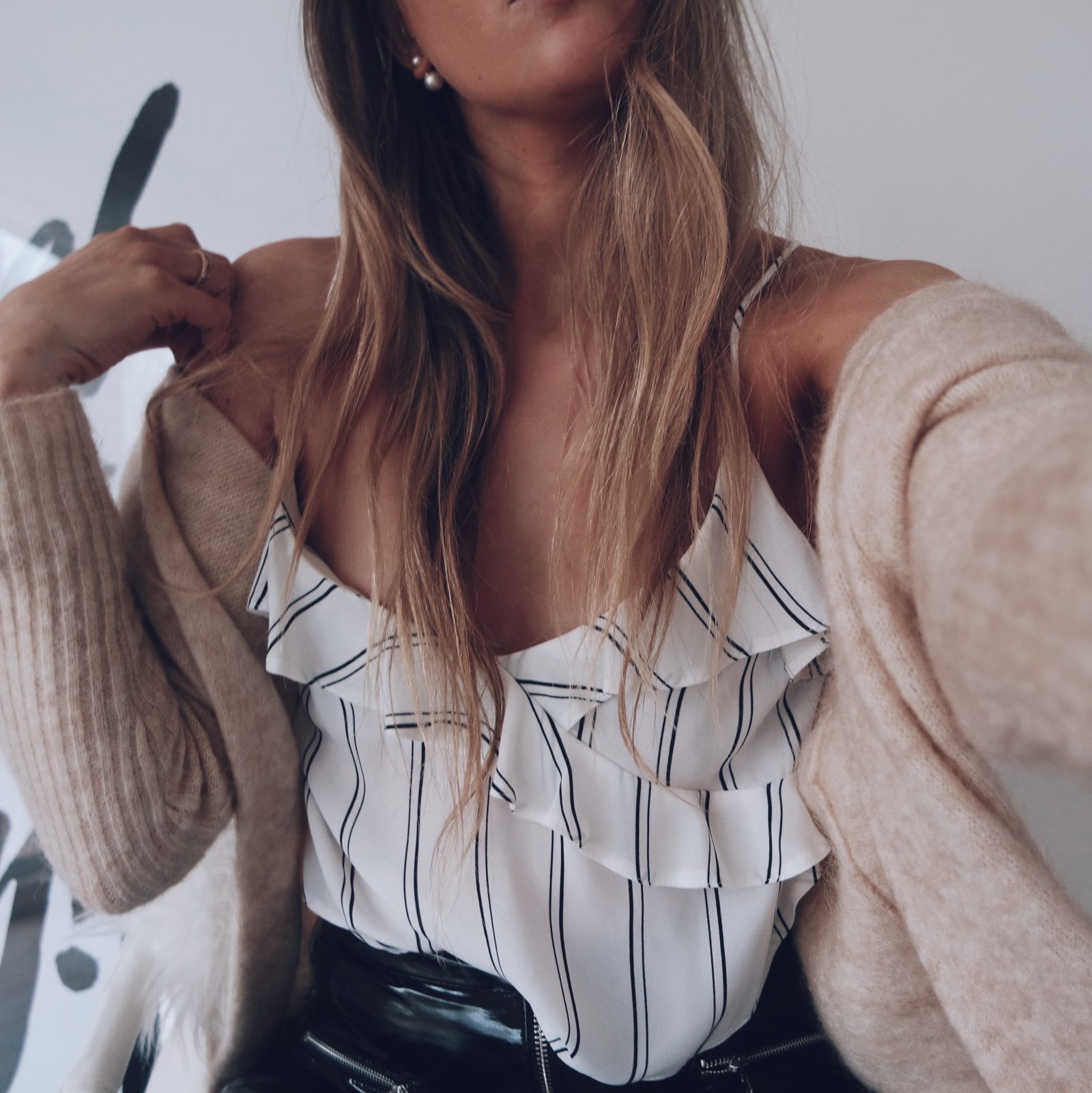 Click on theimages below to be taken directly to the product pages!