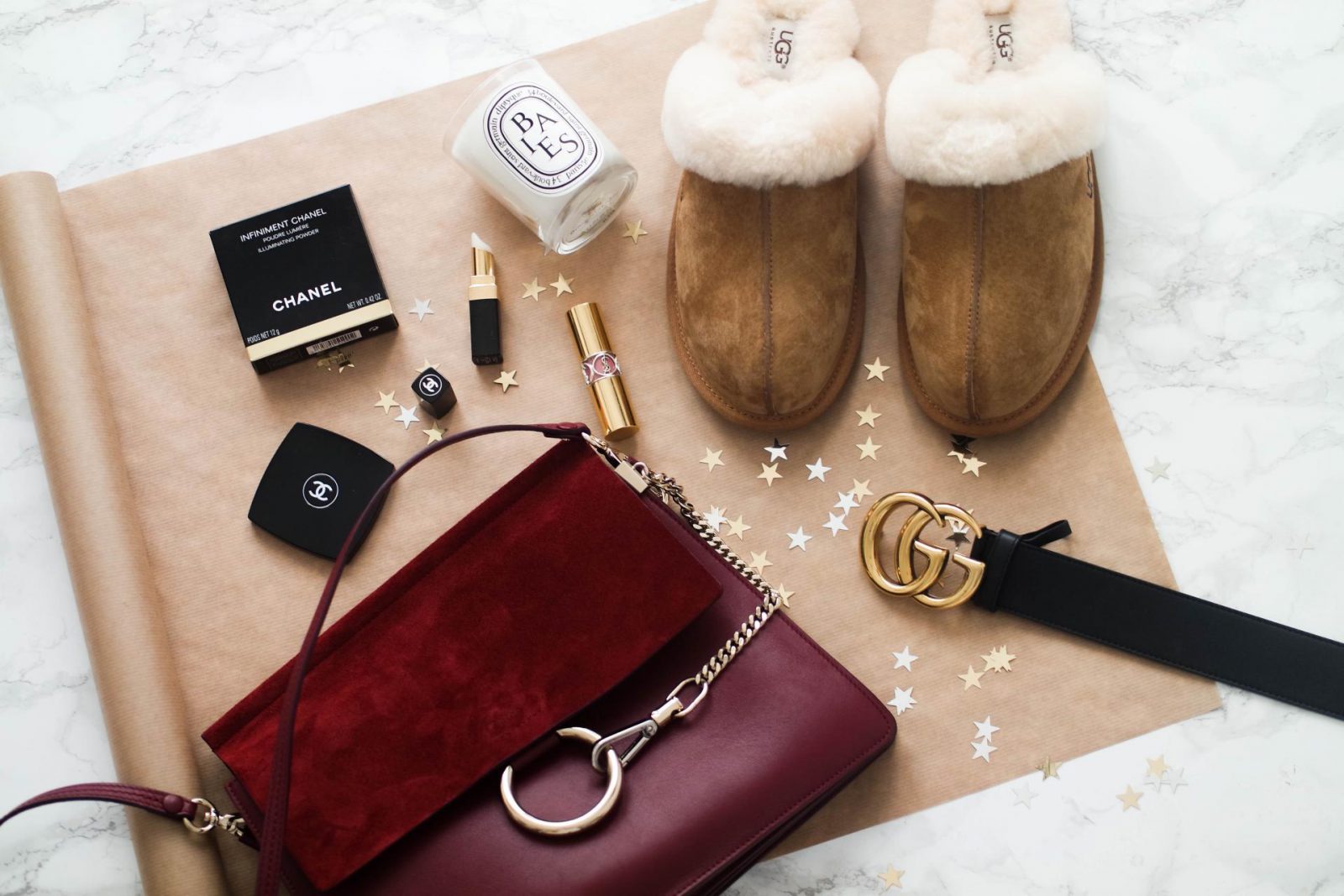 Today I wanted to share with you some ideas on Christmas gifting for her! This is the second in my Christmas gifting series and the third and final, those all important stocking fillers, will be with you shortly!
Personally I think women are super easy to buy for, but men may not say the same. So if you know a man that might be struggling or you maybe want to send this to your boyfriend/husband to give him a little nudge in the right direction then be my guest!
You'll notice that there are A LOT more ideas for the womens guide! So much so that I've broken it down into a few different types of women. This was you can even say to your man, hey, don't you think these beauty gifts are amazing . . .
Gifting for Her – The Fashionista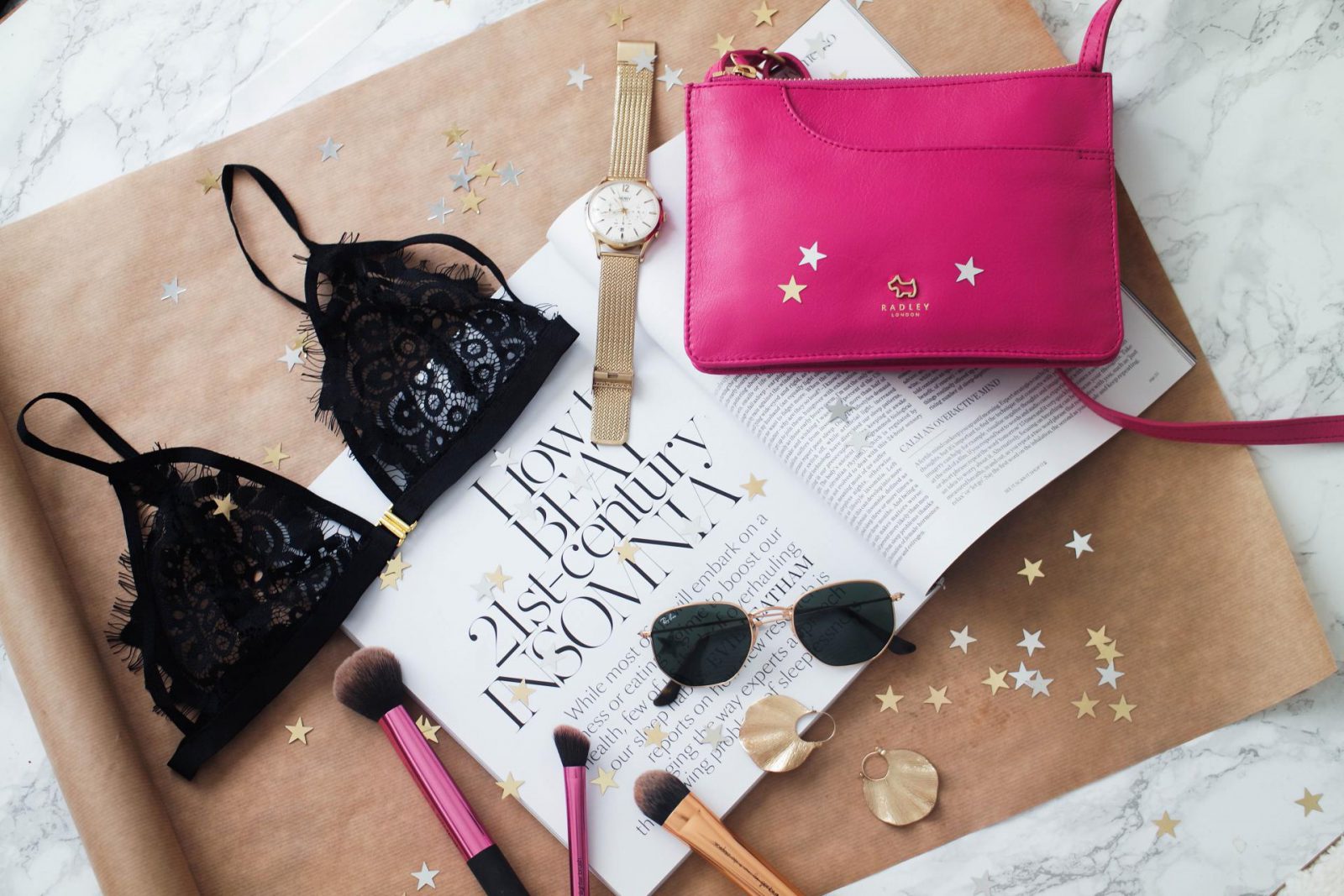 The fashionista some may say is the hardest to buy for, you're worried nothing you get will be hip enough? Stick to accessories in that case! A new handbag in a classic style will never not go down a treat. I've popped my new Radley bag in because I'm in love with the colour, you'll also get extra points for this one as it's very similar to the Celine trio, a classic style all fashionistas love.
If not accessories then what about something sexy and lacy? I've not met a woman yet who wouldn't be happy with something lacy for Christmas from her man. This one is actually from my Sisters clothing line Elcy Clothing, all hand made to order, go and check it out!
Finally, a pair of sunnies are something fashionistas wear come rain or shine. I bagged myself these Ray Bans in the Black Friday sales. They're the newest it style (bye bye aviators) and she will 100% thank you for knowing this.
Gifting for Her – The Beauty Addict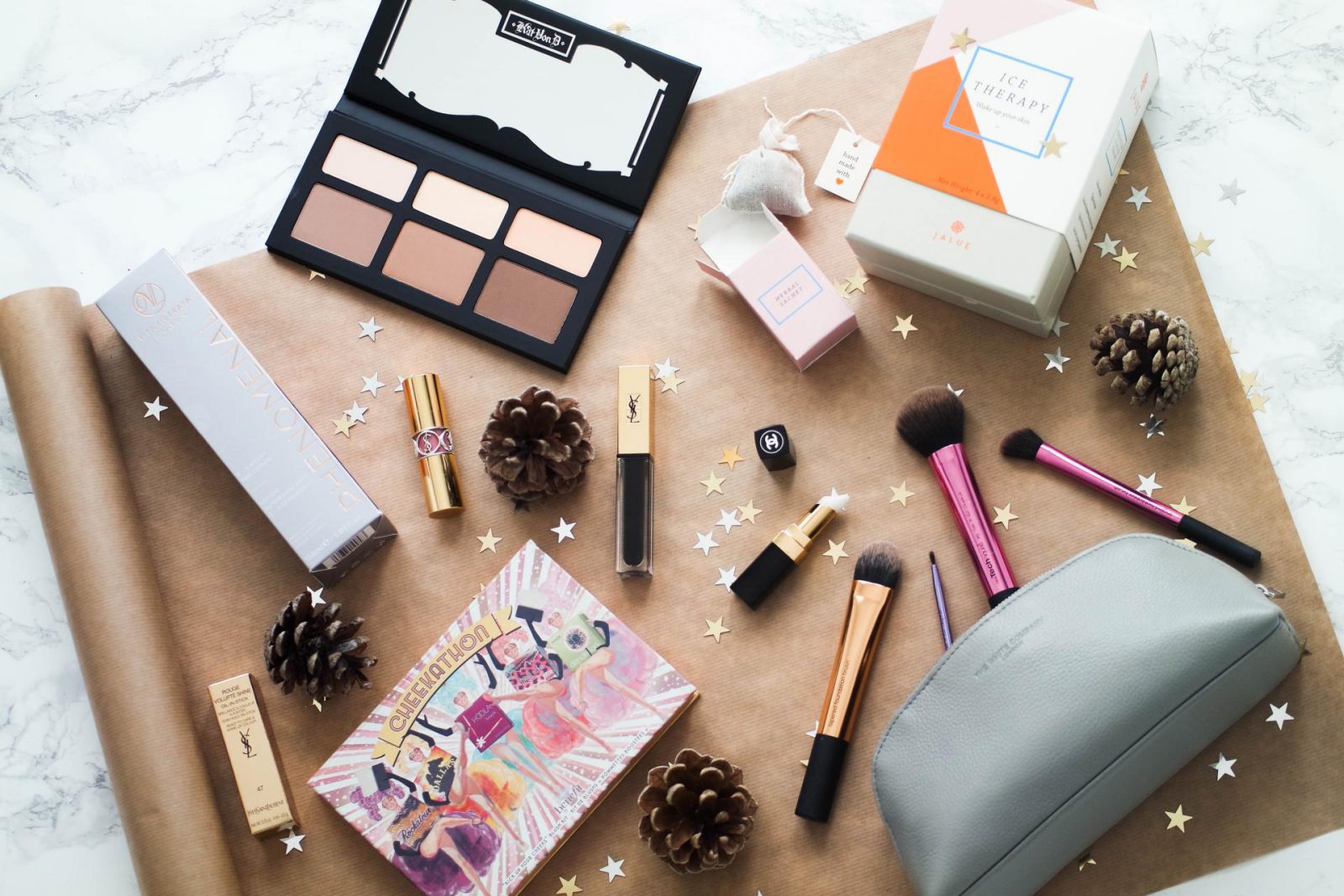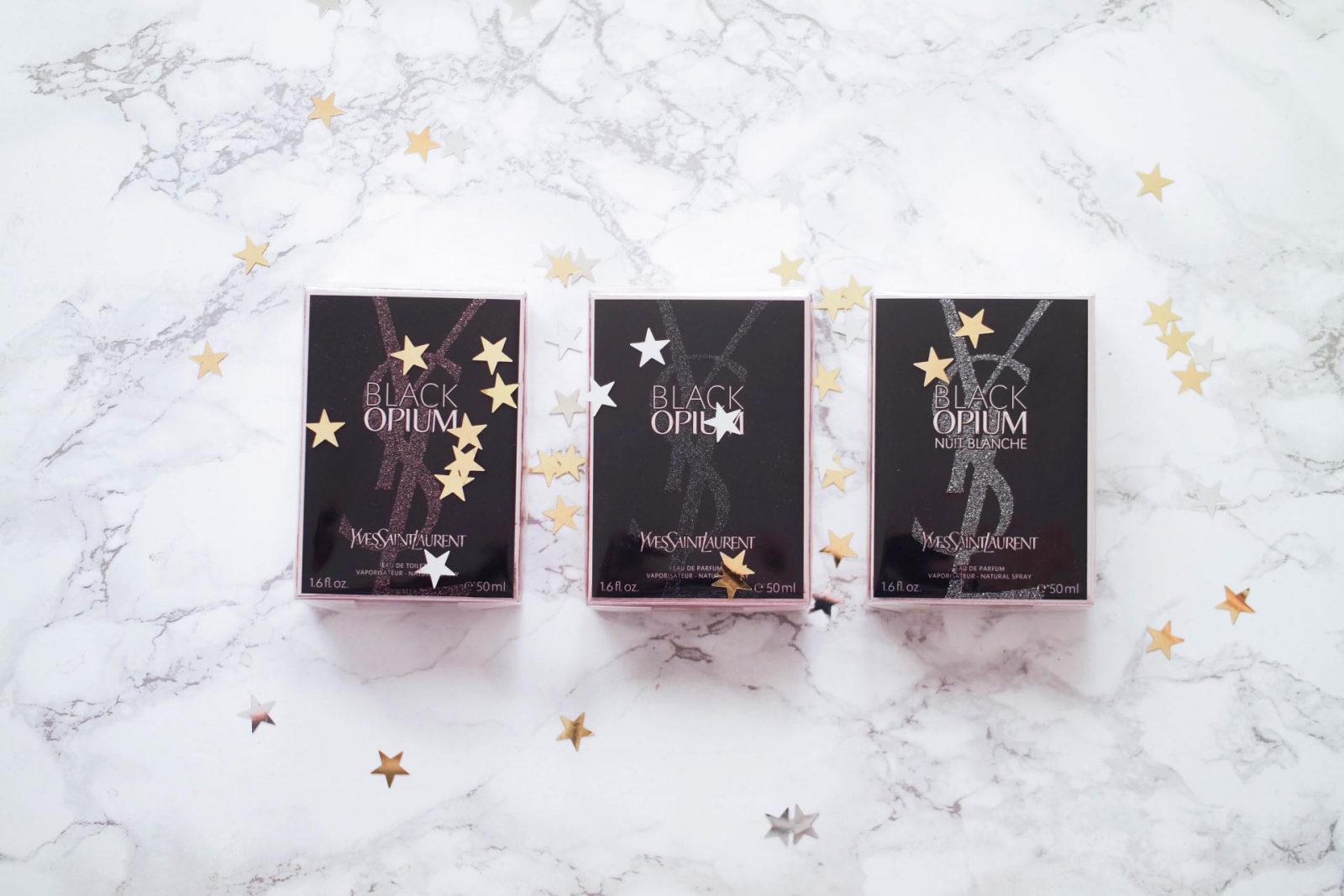 Lets first start with scents. Of course perfume is a great gift for any woman but things like the limited edition YSL black opium bottle is something only the beauty addict can truly appreciate.
Beauty addicts also love to be ahead of the trends so why not treat her to a new product on the market like Jalue Ice Therapy. Made with completely natural products and promising amazing skin she will love you for getting her this!
Of course lets not forget the palettes. One palette that is beyond beautiful and of course those all important words limited edition is the Hourglass Ambient Lighting Edit or you could go for the ultimate in luxury, a Christian Louboutin lipstick.
Gifting for Her – The Blogger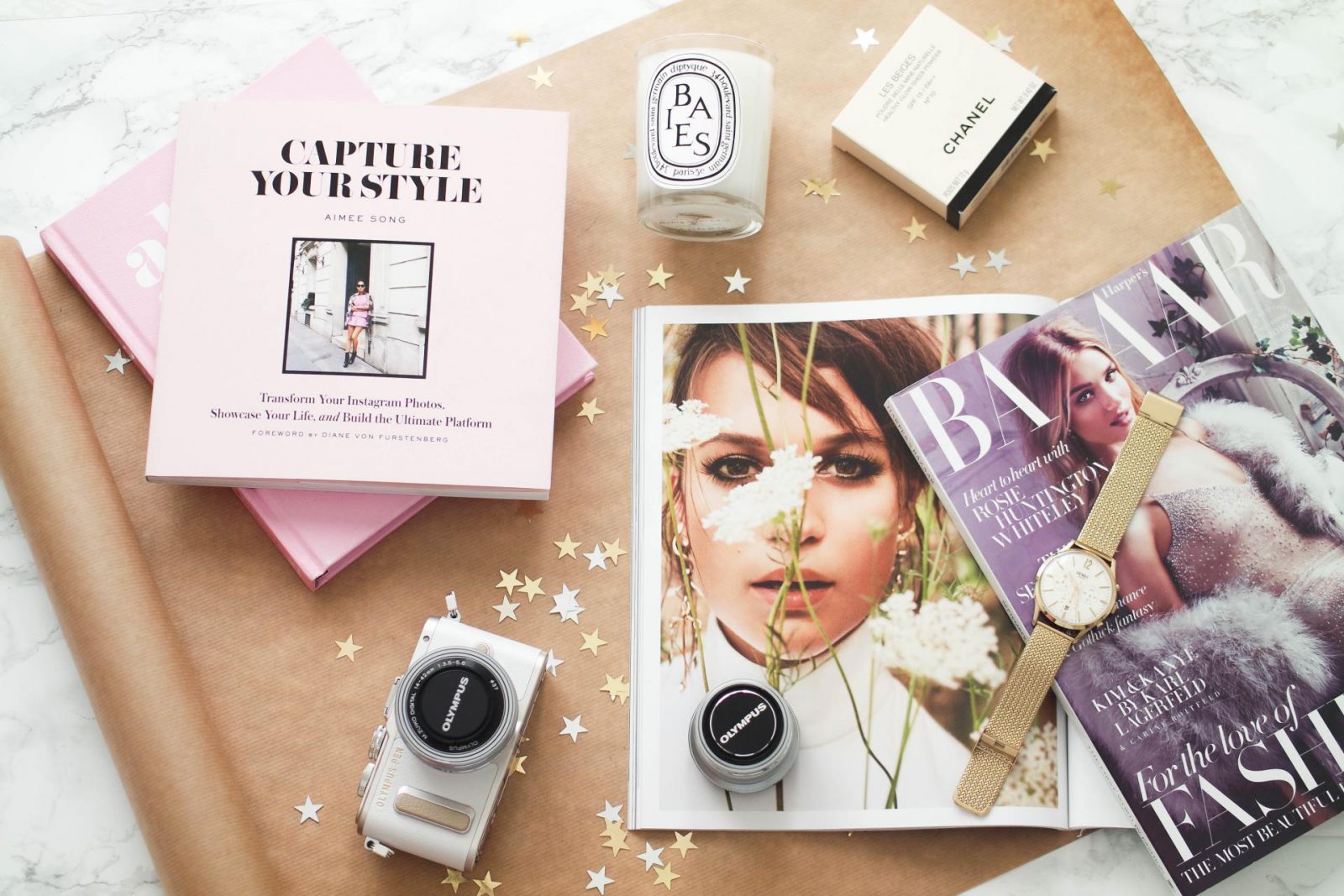 I know this might not be such a common one but I wanted to add this in because I always hear that bloggers are impossible to buy for because we get sent so much stuff. Yes we do and no we aren't.
The first thing you have to consider when you buy a blogger a gift is this, is it photogenic? My boyfriend bought me a Diptyque candle and some macaroons for valentines day – I think we can agree he's well aware of the importance of this!
Camera equipment will always go down well, as will photogenic coffee table books. You could even go the extra mile and get Aimee Songs new book "capture your style" useful and pretty.
If you're not loving any of the above ideas, then what about a magazine subscription for those all important flatlays and #inspo.
Gifting for Her – The Home Girl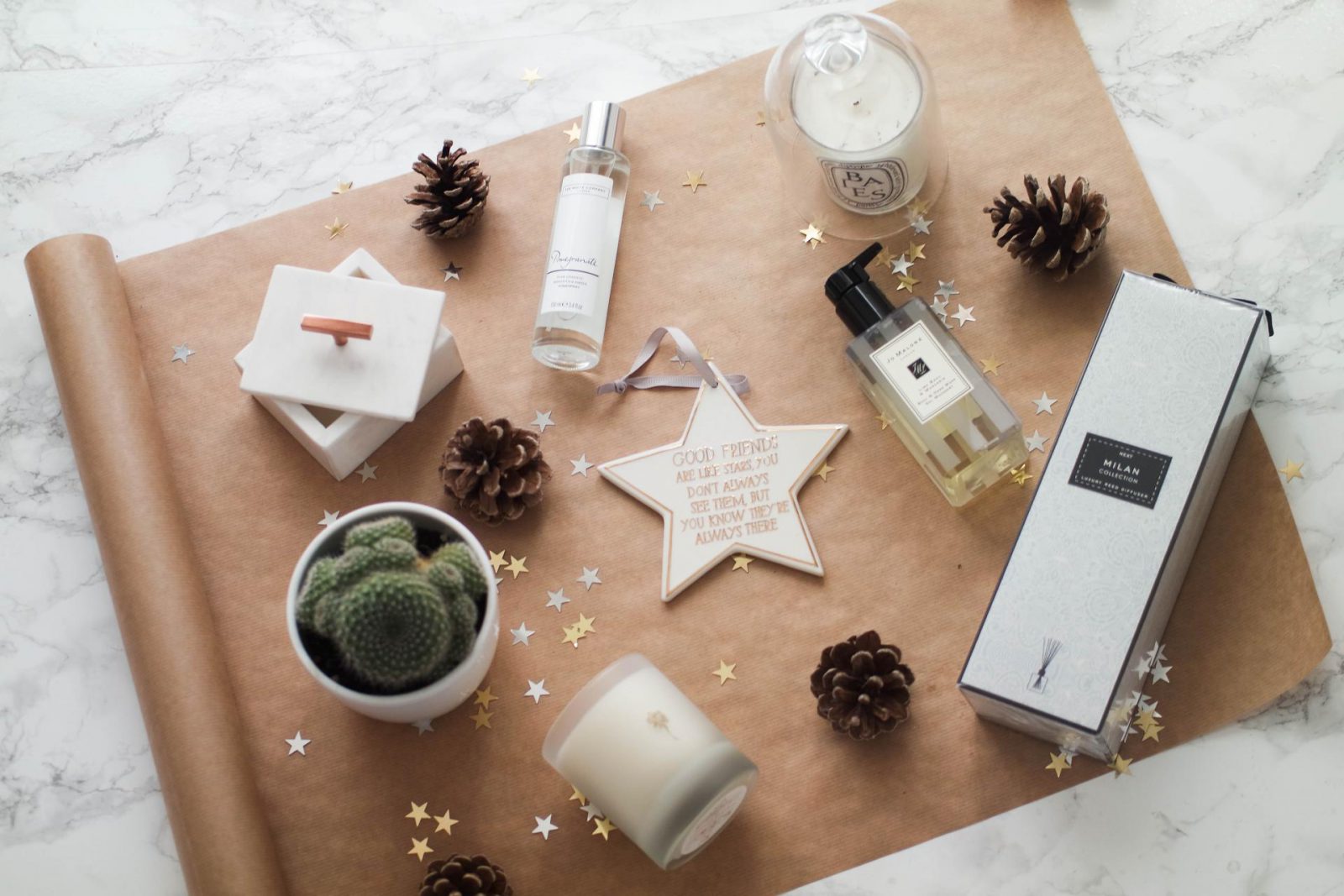 Someone who loves their home is super easy to buy for in my opinion. Thin candles, succulents & pretty jars.
For people like this I generally head to the White Company though I have to admit recently I've realised that Anthropologie and West Elm are pretty damn amazing for home gifting and don't even get me started on H&M home!
This Elizabeth Scarlett candle looks and smells incredible, frosted glass with a tiny little gold palm tree, who wouldn't love that?
For my Mum I always buy her the obligatory Next diffuser in Milan, best.scent.ever.
Gifting for Her – The Luxury Lover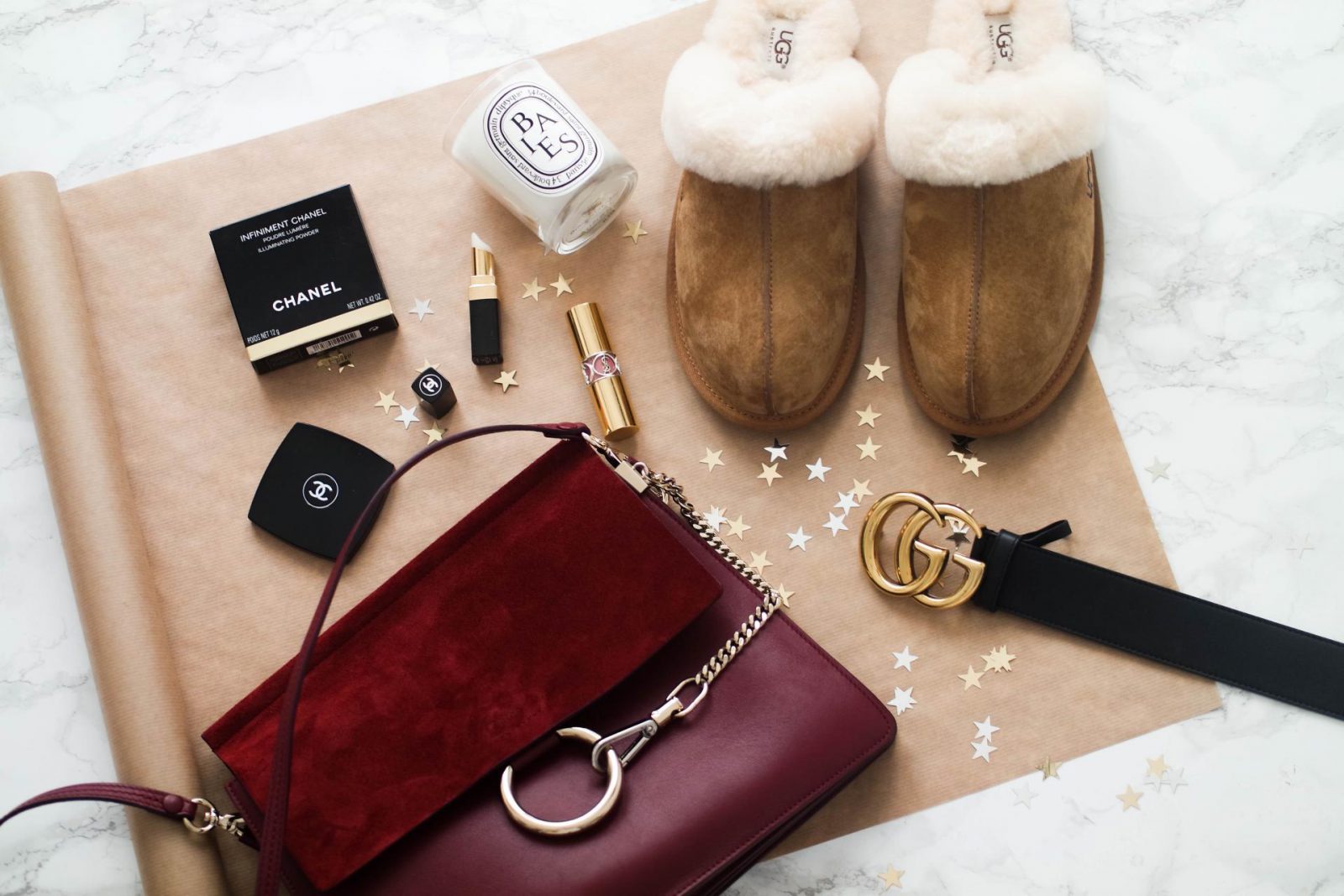 Don't be fooled by the word luxury this doesn't mean you have to go out and buy a Gucci Dionysus – though I'm sure that wouldn't be a bad thing. In short the luxury lover likes things of quality and goes for quality over quantity.
A pair of UGG slippers won't break the bank and just scream luxury. Belts, passport holders, cardholders & purses are also great pieces to buy. I haven't taken my Gucci belt off since I got it and although it was fair bit more than the average belt, I'll be wearing it for years and years to come. When buying for the luxury lover it's important to think about investments!
Make up is another great one, Chanel of course. If you don't know what kind of make up they like then there are ways around this. My boyfriend got me a Chanel compact mirror one year and my sister got me a lip balm. Both lovely things the receive that will be enjoyed by any woman no matter her taste!