Sometimes, when something is staring you in the face you've just got to hold your hands high, stop fighting it and admit to the world that you're a denim girl. I've tried other trousers, I have and they just don't look right, nothing will ever win my heart like a pair of jeans and I've finally decided to stop fighting it and just accept the fact that me and jeans are forever, what I'm trying to say is, jeans are my baes.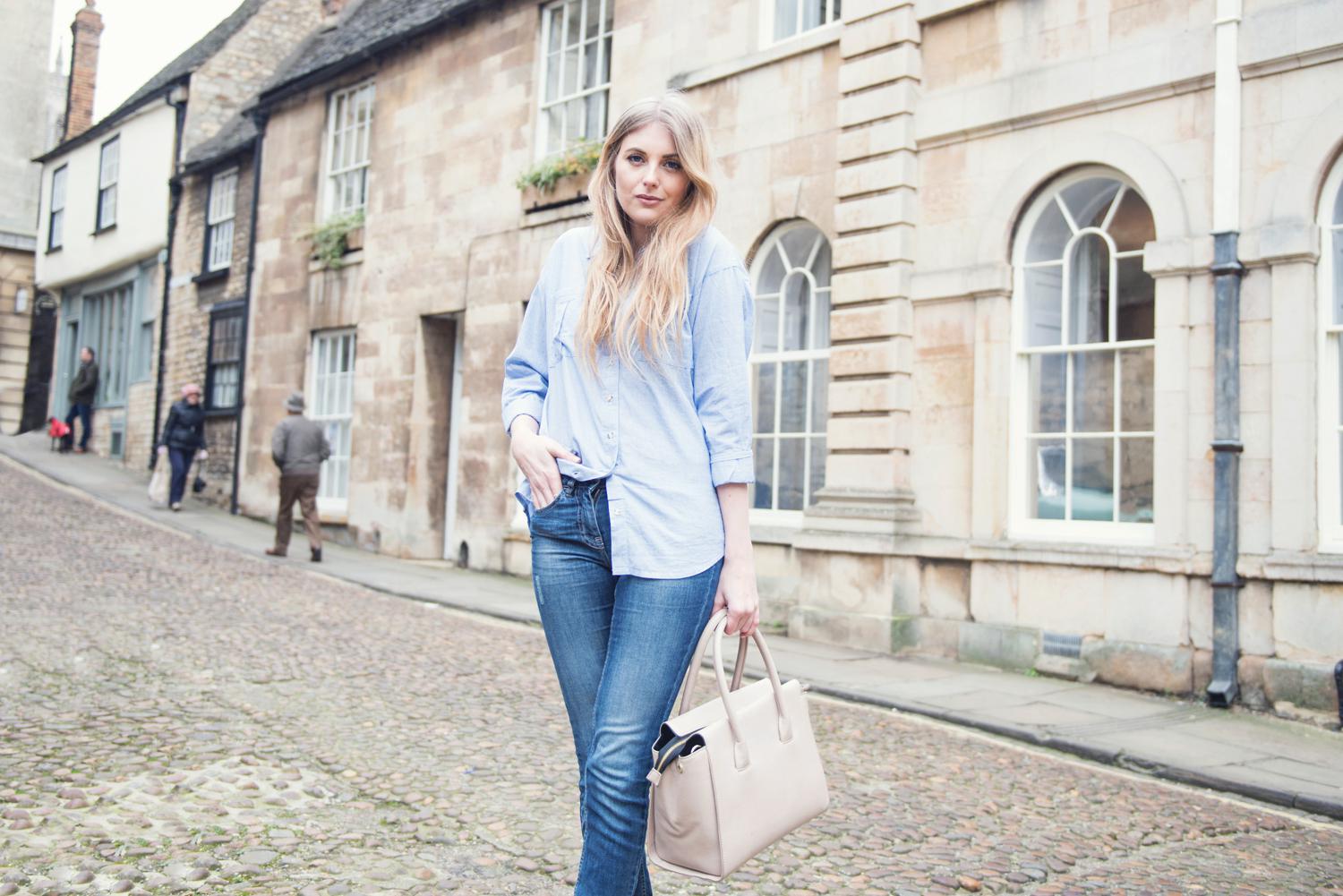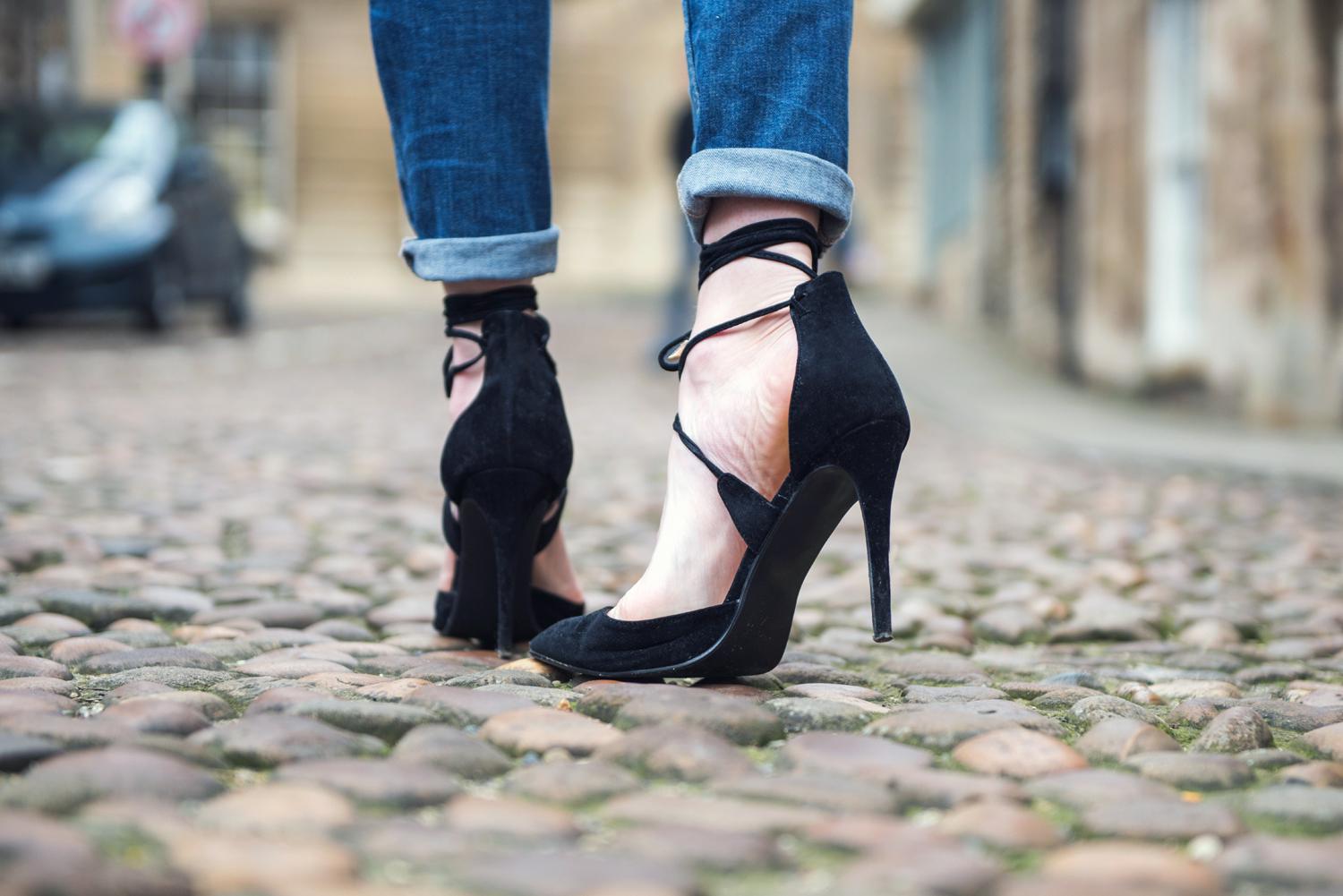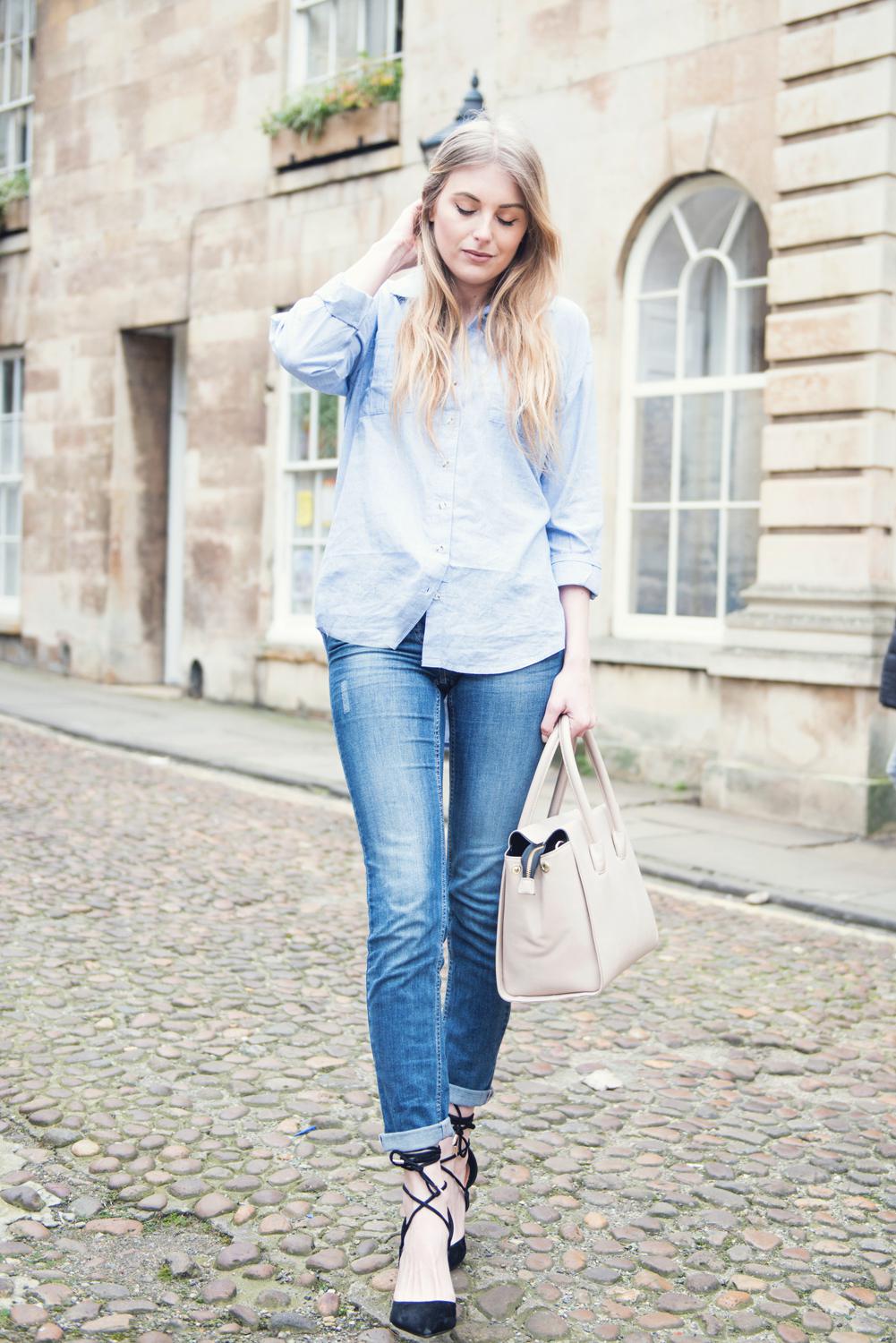 *Shirt : Next // Jeans : Next // *Heels : Public Desire // *Bag : Pauls Boutique
Why Being A Denim Girl is Great
Jeans are Comfy
If your jeans aren't comfortable, you just ain't doing it right. Jeans are the ultimate in style and comfort, this may be going overboard but I would probably go so far to say that you could sleep in jeans. This may be a bold statement but I'm standing by it.
Denim is great in everything
Denim is not just for jeans. Denim Girls enjoy the likes of denim skirts, denim shirts, denim t-shirts, denim dresses. Double denim is a denim girls dream and can be achieved in multiple ways.
There's a Plethora of Styles
Talking jeans here, jeans come in a multitude of shapes and sizes. I have to admit I may be a self confessed denim girl but till now I've only had the pleasure of wearing the skinny jean. Recently I've found myself wearing boyfriend jeans and mom jeans alongside my old favourite skinnies, watch. this. space. I'm on a roll.
No One does smart casual like Denim Does
Denim is the ultimate in smart casual, this outfit being a prime example. Smart casual + jeans with heels = the perfect combo.
Denim is Bae
Come and be a denim girl with me, the grass is so much greener over here.
Shop The Post
Make sure you follow me on Bloglovin' for more fashion, beauty and mindfulness post along with lots of my top blogging tips!! I'm also now on Youtube where you can find out more about the person behind the blog!! Subscribe here!