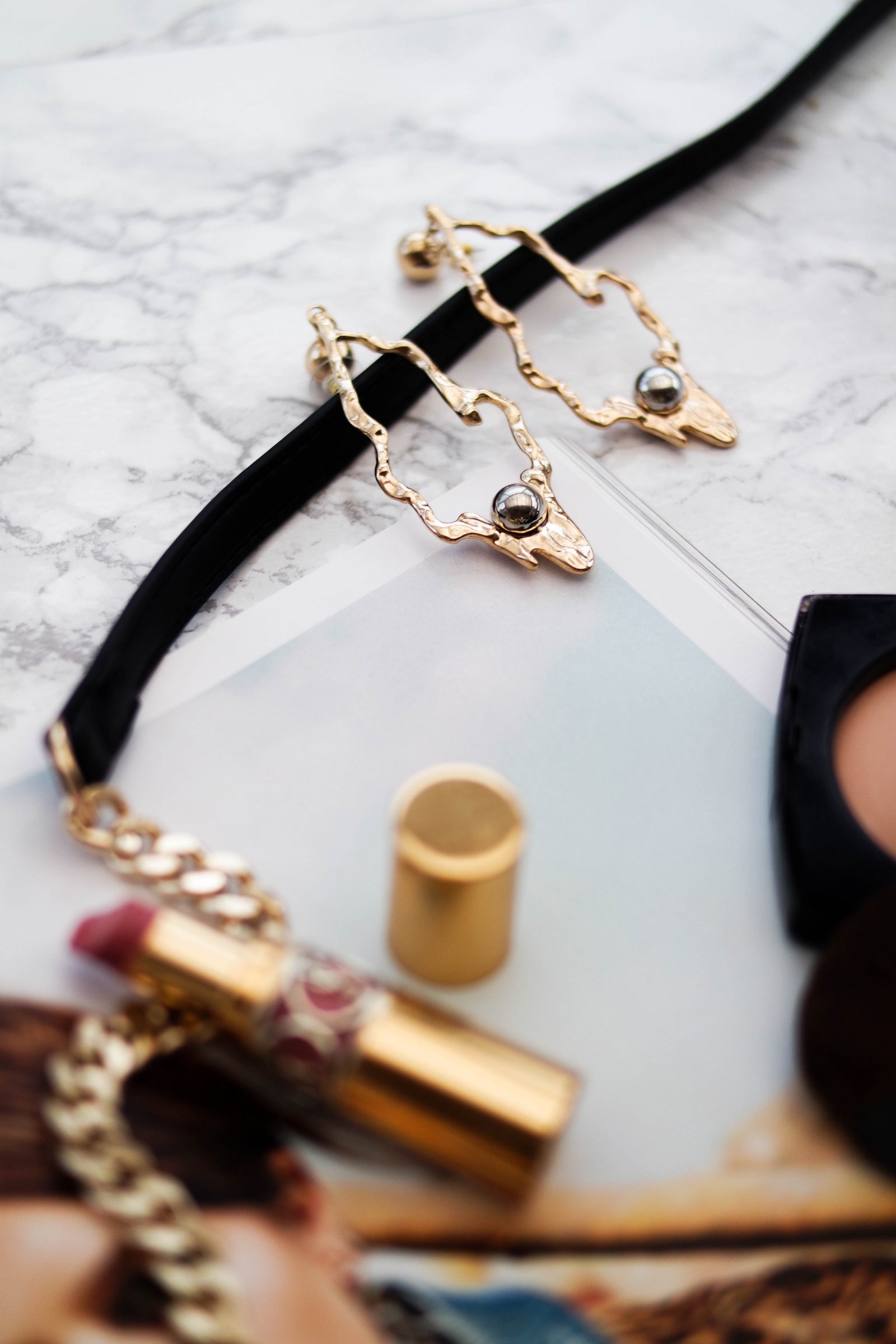 I keep meaning to do more beauty posts and it occurred to me recently that I haven't actually done one in YONKS. Call myself a fashion and beauty blogger?! So I thought I'd turn over a new leaf and start with what I use on the daily.
I don't actually have a make up bag as such, more of a make up drawer. Yet I still find myself reaching for the same things. I bet I could neatly compact everything I do use into a make up bag but then what if one day I did want a gold glitter eye . . .
In My Make up Bag
My favourite foundation has stayed the same for over a year now. Mac Studio Sculpt foundation is the only one I know I can 1000% rely on to last all day and stay perfect. I don't use it everyday because it is fairly heavy, I tend to stick to my Chanel Les Beiges for when I'm just nipping into town or running errands. I don't have terrible skin I just love that flawless look that the Mac gives me!
I've recently discovered a couple of Benefit eye products that have changed the game for me! Before I tried this I wasn't a fan of anything too thick under my eye but I've definitely come round to the idea! I've been using the Bo-ing double pack with the darker and lighter colour, layering them under my eyes to really cover up those dark circles. With my boyfriend being on a different time zone my sleep's been seriously lacking! I've then been using Lemon Aid as a lid concealer, I know it's also meant to be good for priming your eyes for shadows but so far I've just been loving the lighter look of my eyelids with this on!
There's two bronzers that I love right now but this Nars one has to win, one because it's a great size and two because it's hit pan first so it's clearly the favourite! I used this a lot when I was travelling and it gave me the most amazing sun kissed glow!
I can't pick just one lip product, so I've picked three. Chanel's Levres Scintillantes lipgloss in 46, YSL's Rouge Volupte Shine in 47 and a new entry with Benefits They're Real Double the Lip in Nude Scandal. So basically varying shades of nude.
Shop My collection
Camera : Samsung
Lens : Samsung
As I mentioned before I don't really talk about it much and I am hoping to share more of all things beauty with you but in what context would you like to see it? Do you want to know the make up I'm wearing for each outfit as well? Do you want me to try new products and report back? Or would you just rather that I shared my favourites when they come along? If you could take the time to leave a comment and let me know I will love you forever!
Desperate To Try . .
Did you see my latest youtube video?! My January favourites are now up, watch here!