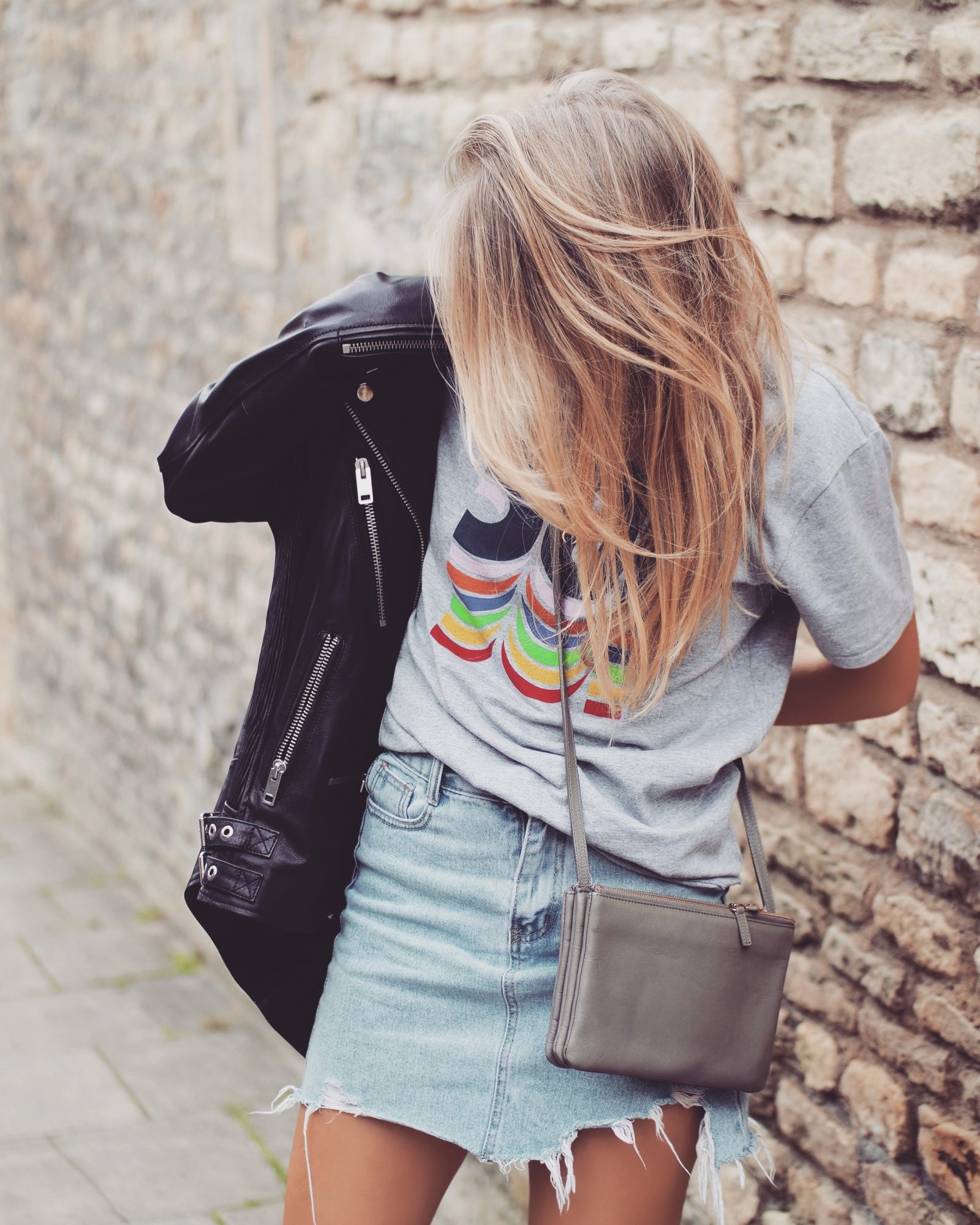 A good leather jacket, like a good pair of jeans, is something you have to buy immediately when you find it. You can't just decide to go shopping for a leather jacket and instantly find one that fulfils your every need and desire, just like a pair of jeans they hit you when you're least expecting it. Most likely twice what you would pay on a good day and just after your rents come out of your bank account but ladies, it's worth the investment. You get that leather jacket and eat tomorrow, it might be years before another gem crosses your path.
I know I sound like I'm being dramatic but the amount of almost there leather jackets that have passed through my wardrobe over the years is disgraceful. Even thinking about it brings a tear to my eye and my bank account. I know that right now isn't exactly the time of year you would expect to be buying a leather jacket because they're more of an autumnal purchase but to me, leather jackets work all year round. And yes, as I'm typing this, in British summertime, the rain is hammering down. Leather jackets are always in season.
Shop The Post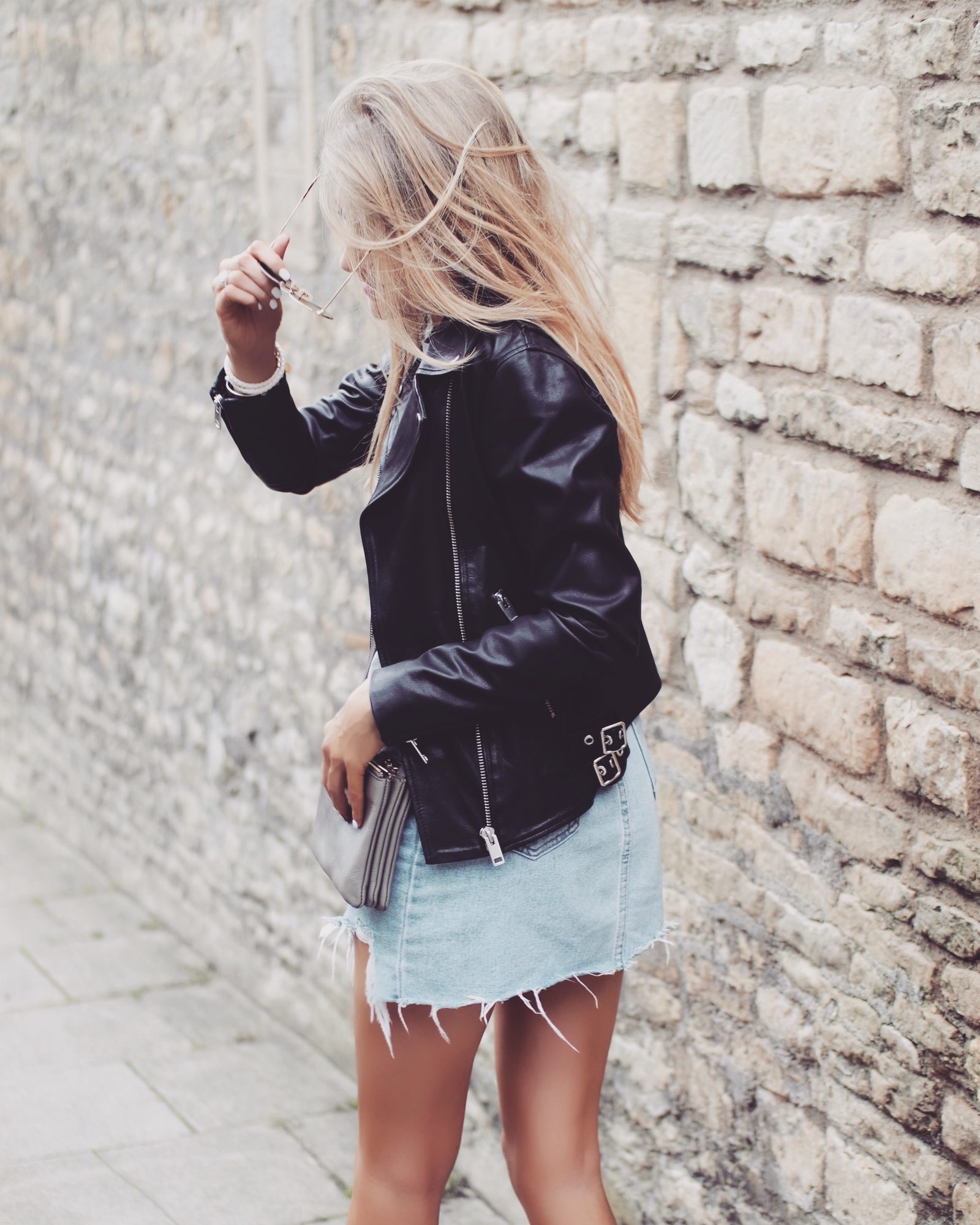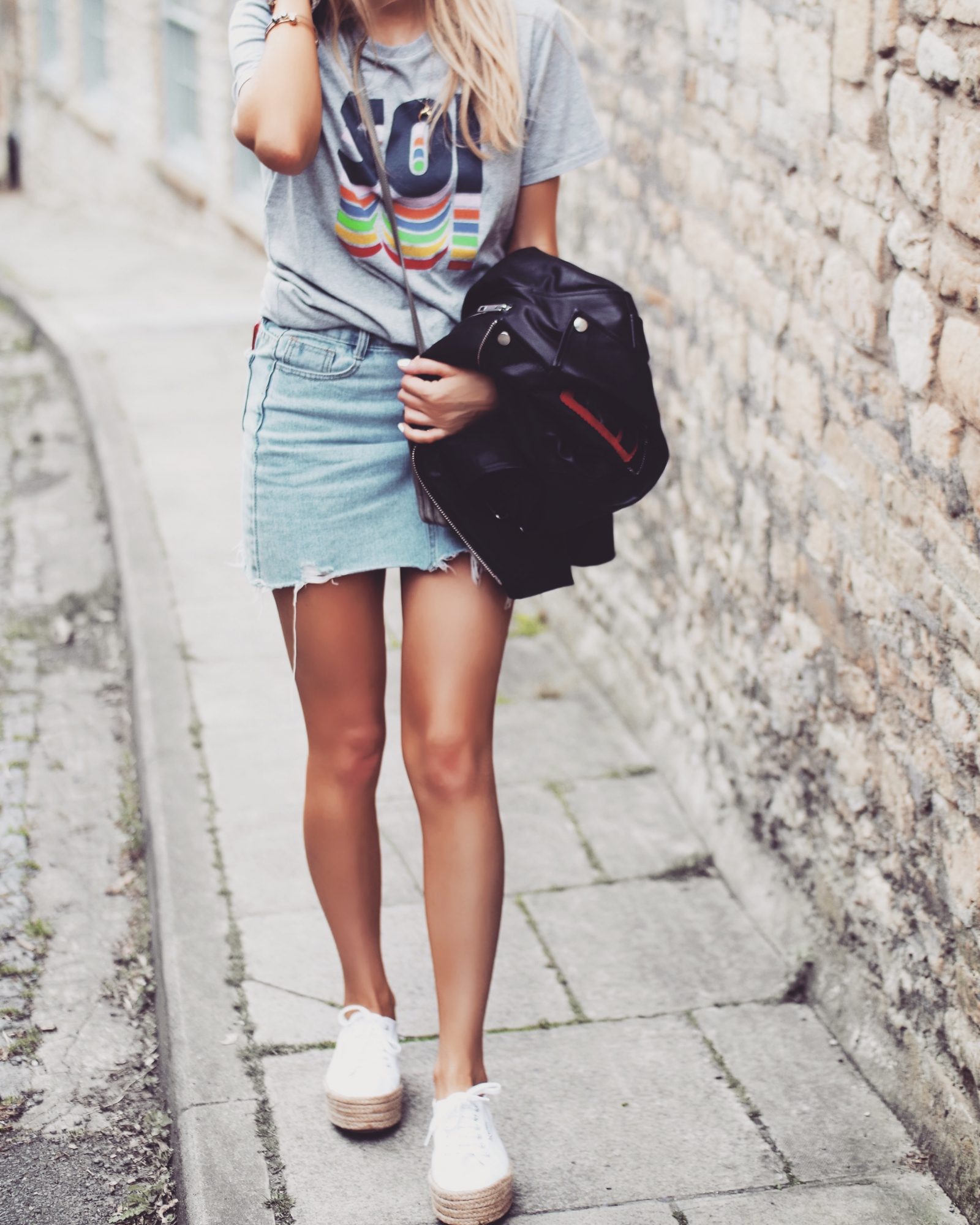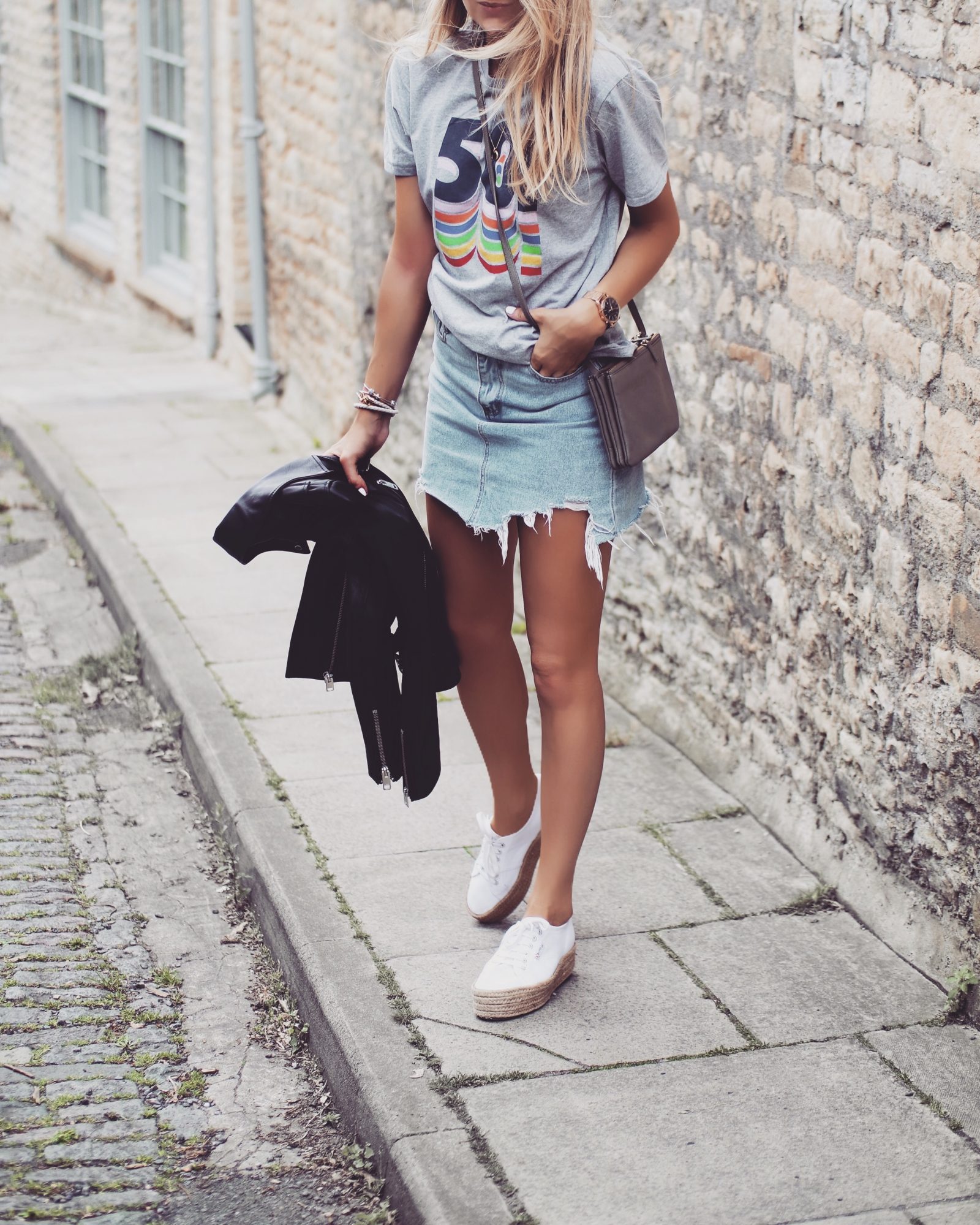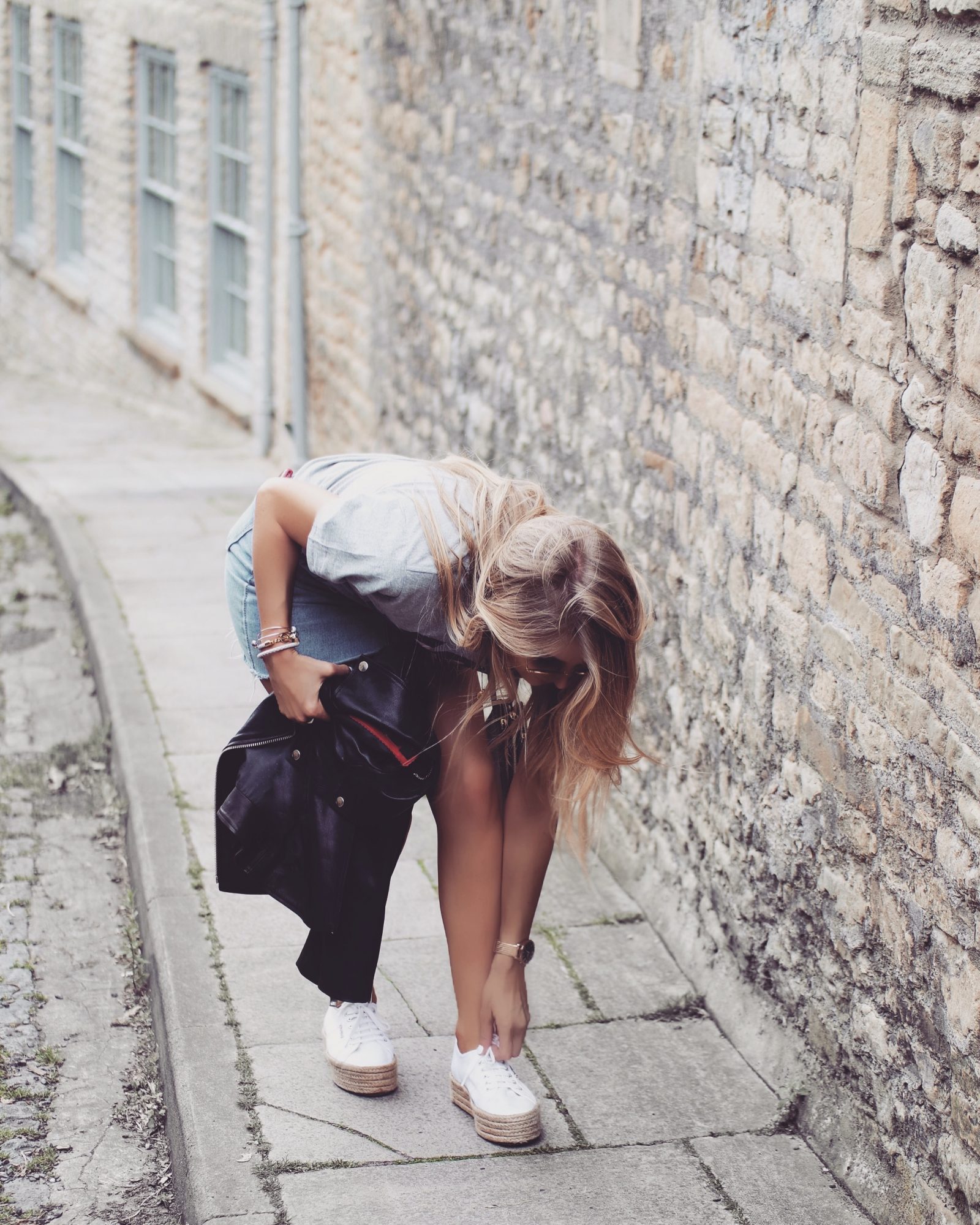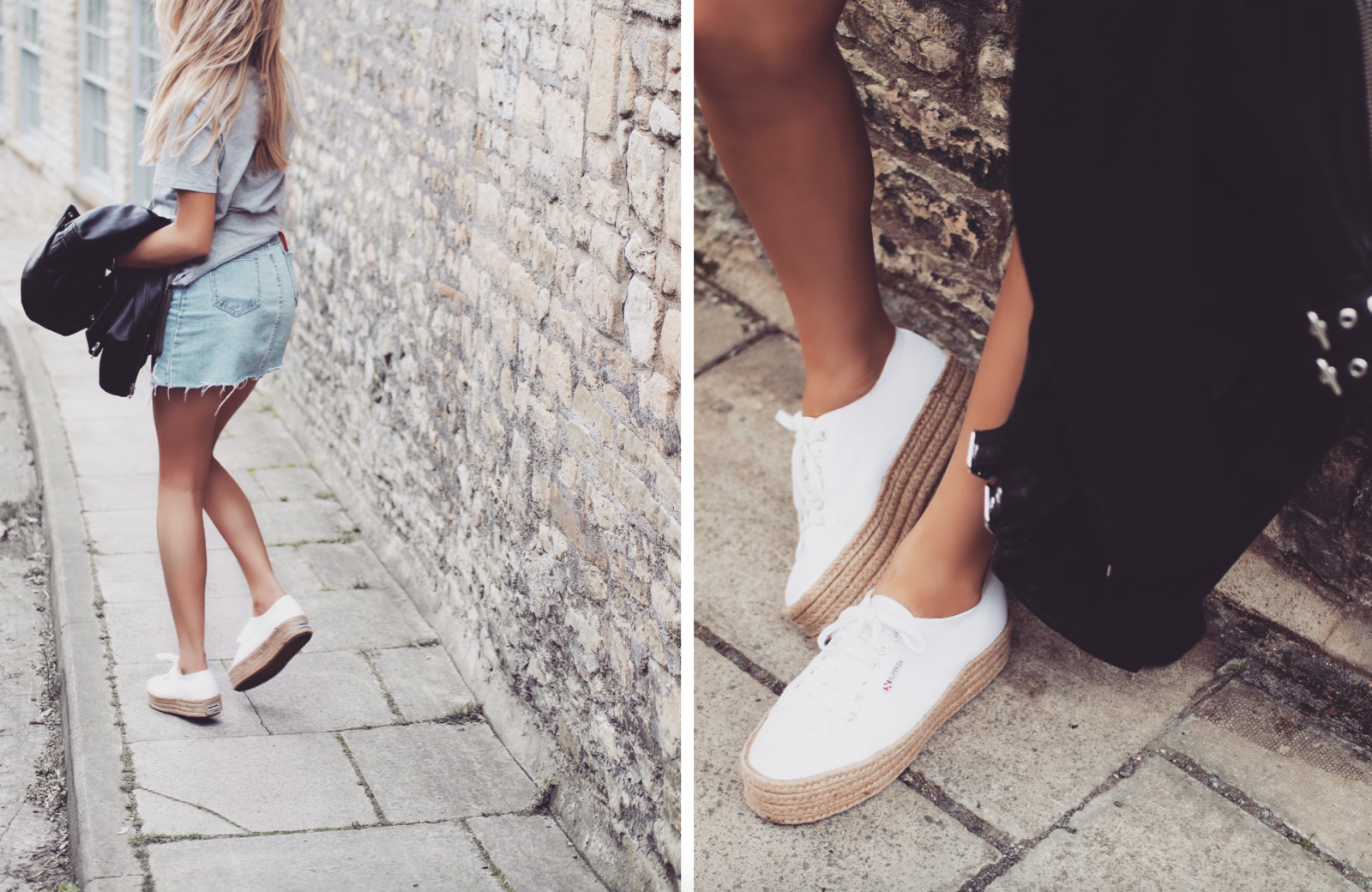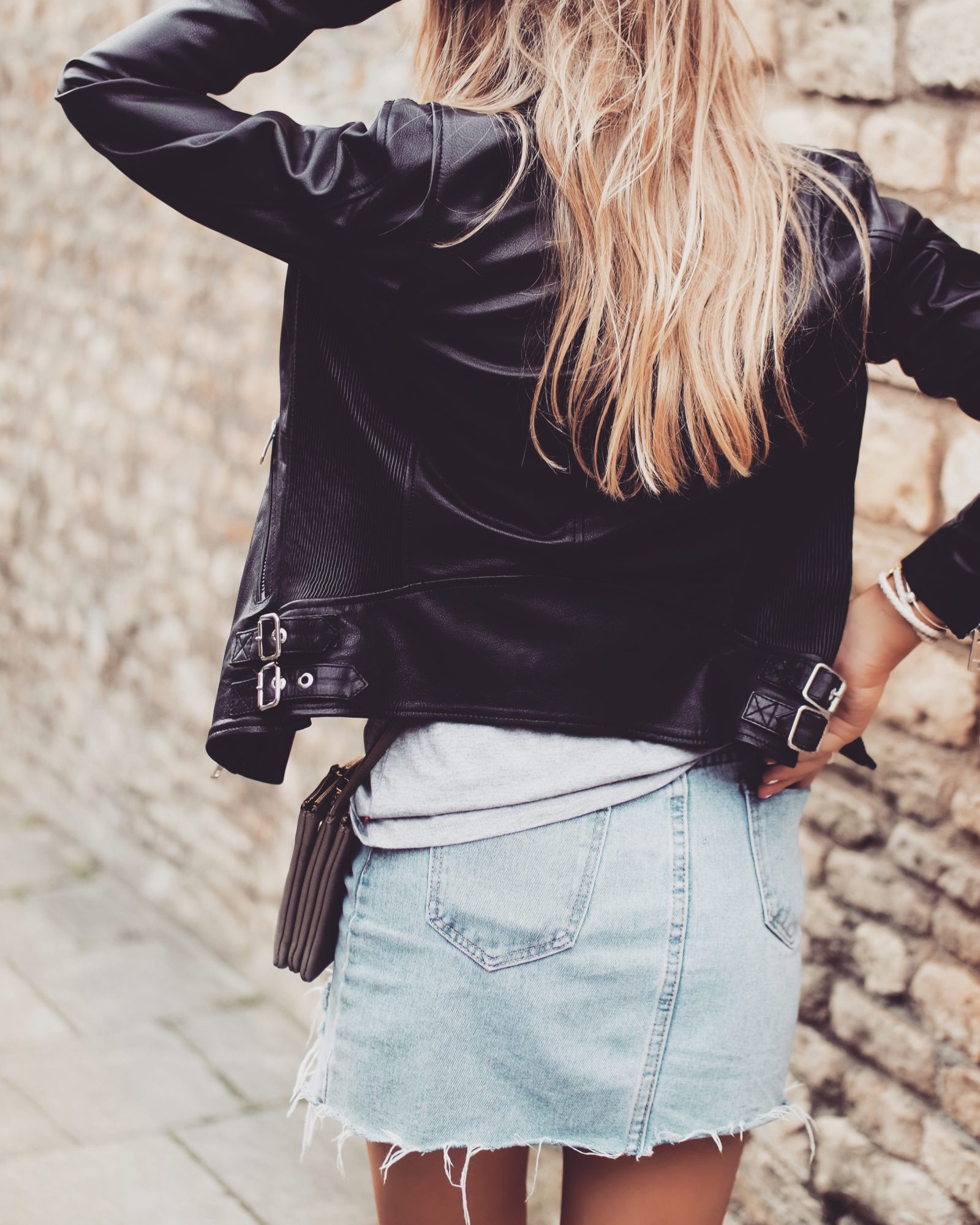 The Perfect Leather Jacket
This magnificent specimen came into my life last week when I was kindly invited down to the Diesel store to select some pieces of my choice. I know, I had the same reaction. I walked away in awe of the PR who quite frankly is superman embodied with the incredible job he does, and absolutely starstruck and in shock that this baby was in my bag and I owned it. I vowed never to look at another leather jacket again. The buckle detail, the butter soft leather, the perfect length that goes in at the back and softly brushes your figure to create the perfect outline. Words do not do this jacket justice. Though it was super warm when we shot this I had to show you guys it ASAP and also, who want's to shoot blog pictures when its raining and you actually need a jacket? Just kidding, like I'd actually let the rain touch this??!
I paired it with my fave ever denim skirt which BTW if you're feeling bad about wanting this leather jacket the skirt is only £10. And a classic slogan tee, the slogan tee is seriously not going anywhere! I got this one from the mens section in the Levis store at Bicester Village for just £19.99 . . absolute bargain! I want the red levis sign one too now! Then obviously, the shoes I cannot stop wearing, my Superga espadrilles which I got from Next Label!
Have you guys found the perfect leather jacket yet?! I'd love to know your leather jacket stories, please make me feel less of a weirdo!