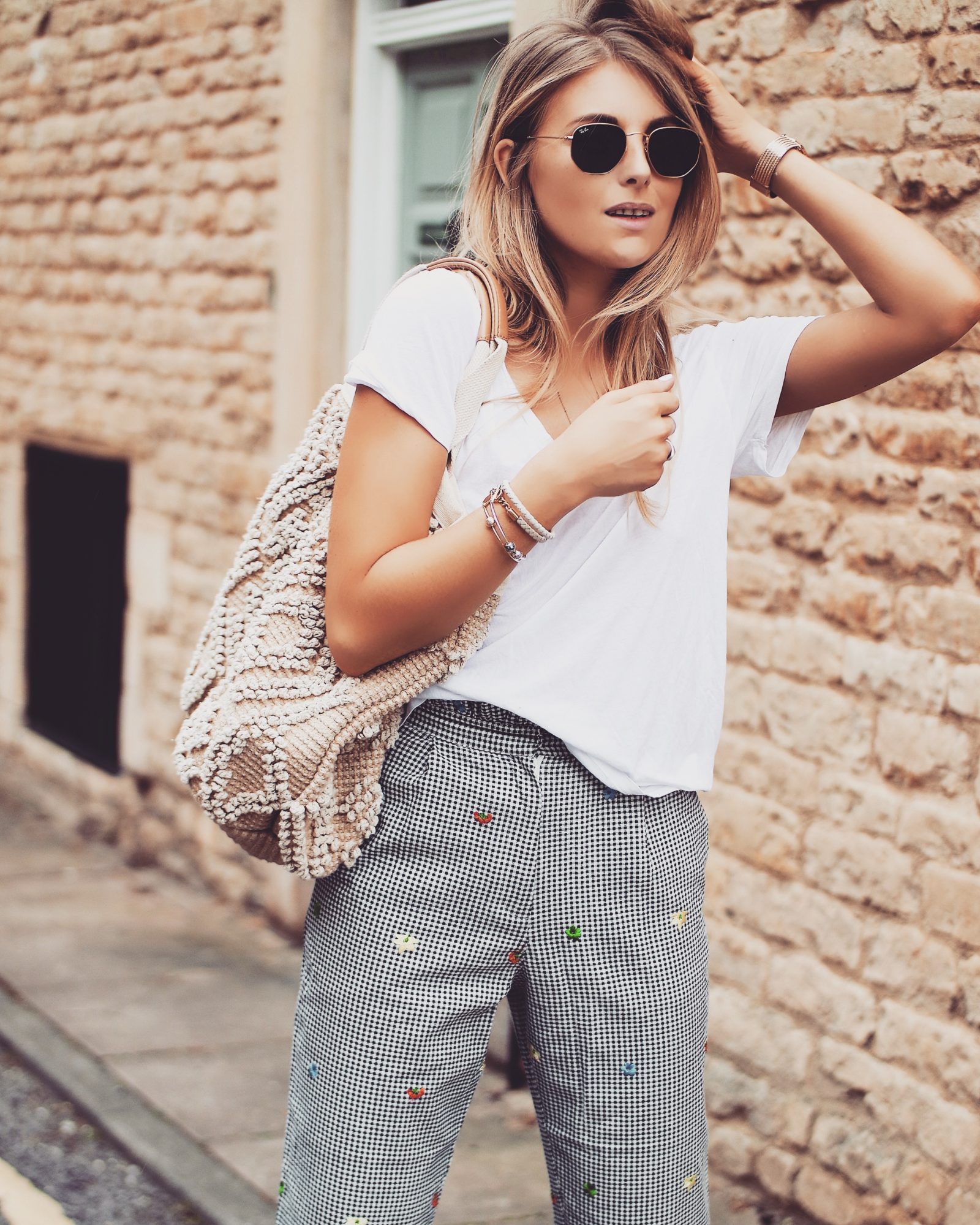 Often known for my love of denim, it might be odd to not only see me in non denim bottoms, but also to read the title "styling non denim bottoms", well people, this is not a drill. One of you lovely guys and gals (probably all gals . . hi Dad) requested this video/post and obviously I obliged. It's not that I don't like trousers they're just not as easy as jeans which is why I always gravitate to them. Anyway, as it was such a lovely request and I do love a styling challenge, here goes.
Shop The Post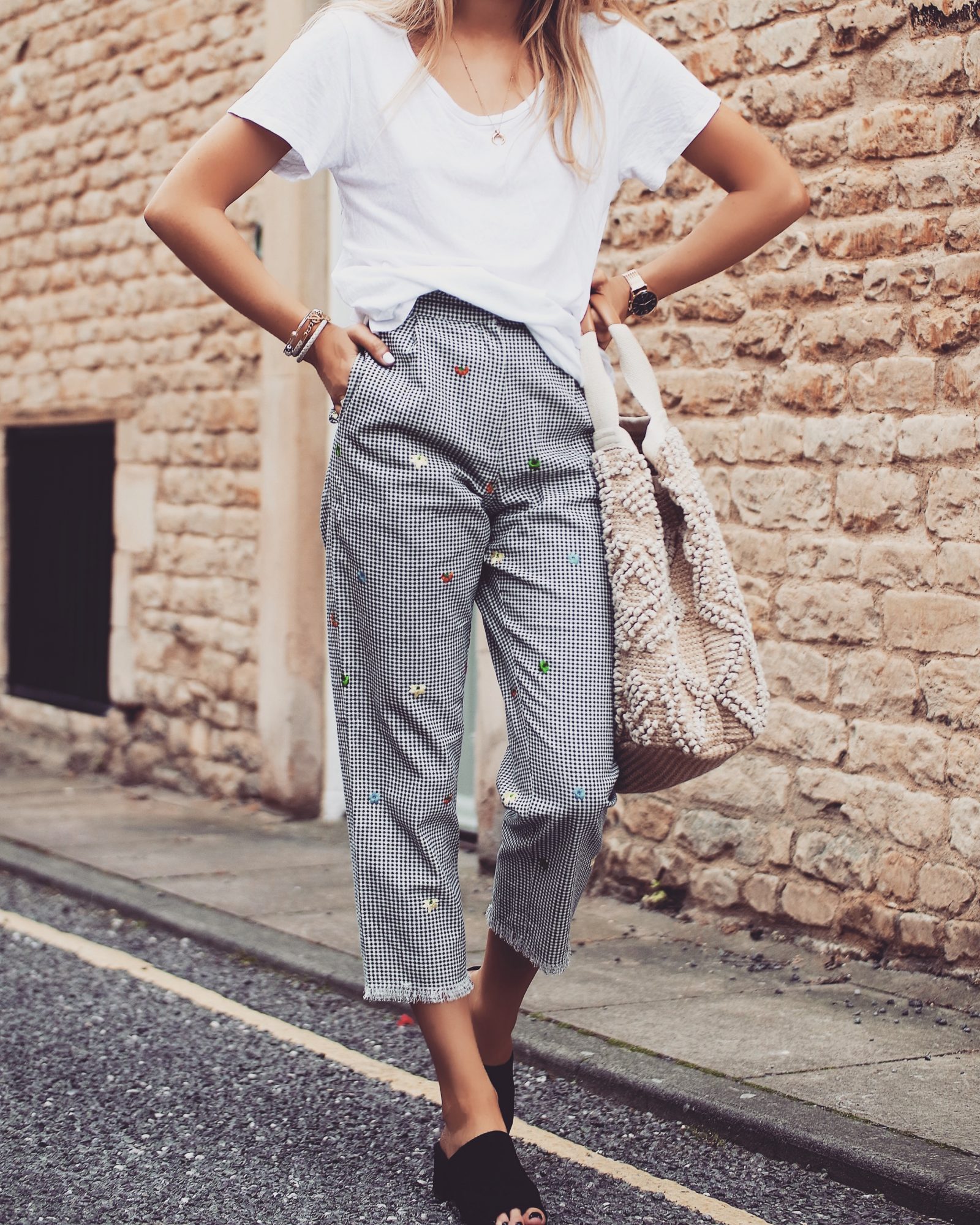 These trousers are actually so so gorgeous, I got them because of the gingham and the ruffles and the first thing that striked me about them was how comfy they are. Trousers are comfier than jeans what a revelation. Why are jeans casual then?! Can someone please explain this to me because I just don't get it. Anyway. the frayed hem and embroidered detail are what won me over and with a simple white tee and mules it makes the perfect smart/casual look which I am all about. Paired with my new favourite bag ever in the world, and we're good to go! See the other 4 pairs I styled in the video below!
Outfit Details
T Shirt : Topshop
Trousers : Topshop
*Shoes : &Other Stories
*Bag : Accessorize
*Watch : Henry London
*Wrap Bracelet : Reiss
*Gold Bracelet : Pandora
*Silver Bracelet : Pandora
*Necklace : Missoma
Sunglasses : RayBan
*Tan : Vita Liberata
*All items marked with an asterix were kindly gifted to me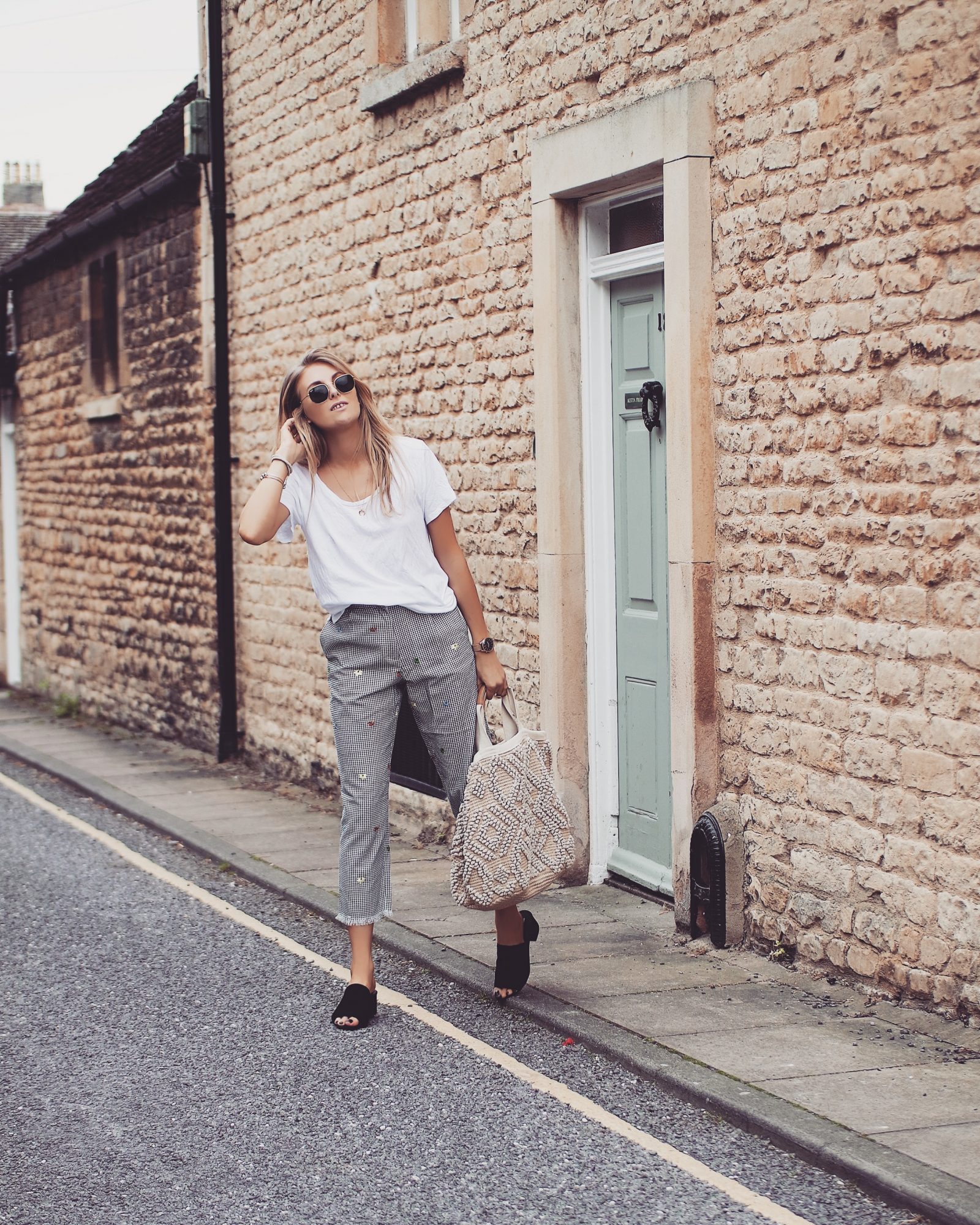 Styling Non Denim Bottoms
Let me know what you think of the trousers I chose and how I styled them, also which ones are your favourites! I'd also love to know if you're a jeans girl like me or if you're more of a trouser wearer!
Shop The Non Denim Bottoms
Shop The Video