I'm My favourite style of leather jacket by far is the biker jacket. It just oozes effortless cool and can make even the simplest of outfit's look pulled together.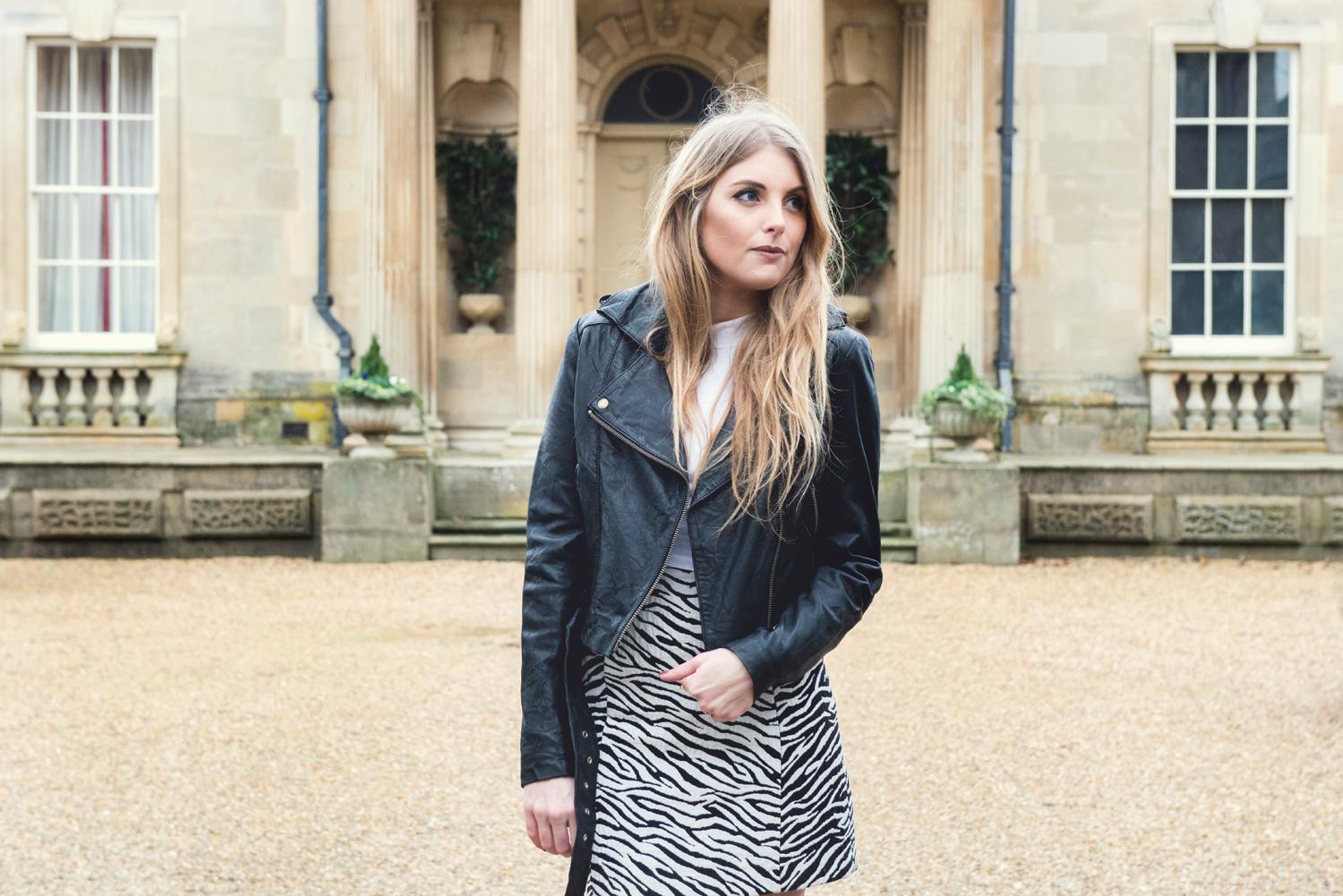 *Jacket : Your Shores // Top : Primark // Skirt : Zara Old // *Wedges : Next Old
The Biker Jacket
Whenever I'm going out for the evening I have to take my biker jacket, I can't face the cold!! This ones great because it's slightly cropped it cuts off perfectly to flatter the figure! I have one I love from Warehouse which I got in the sale a couple of years ago but it's bum length which always seems to dress down my outfits for a night out!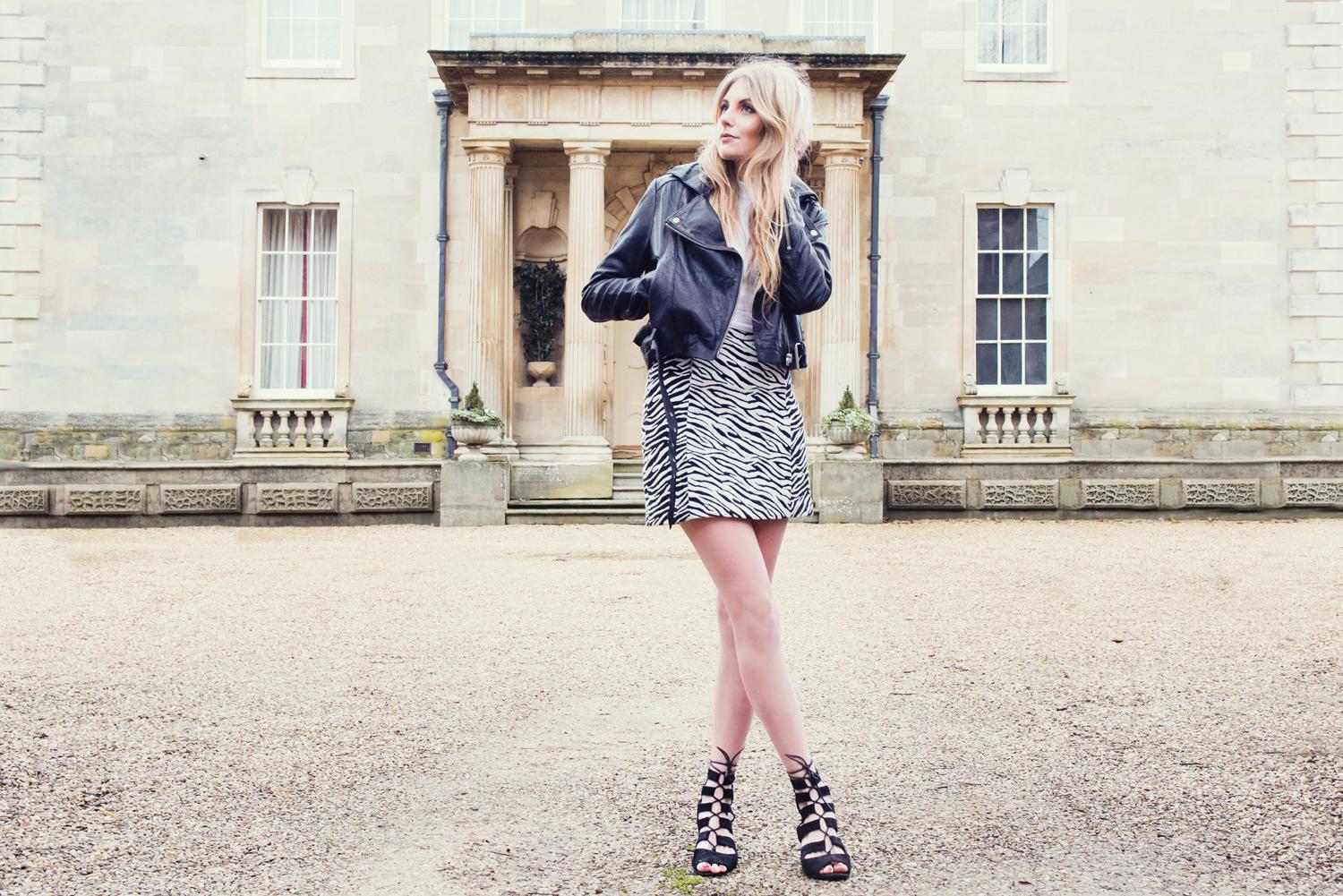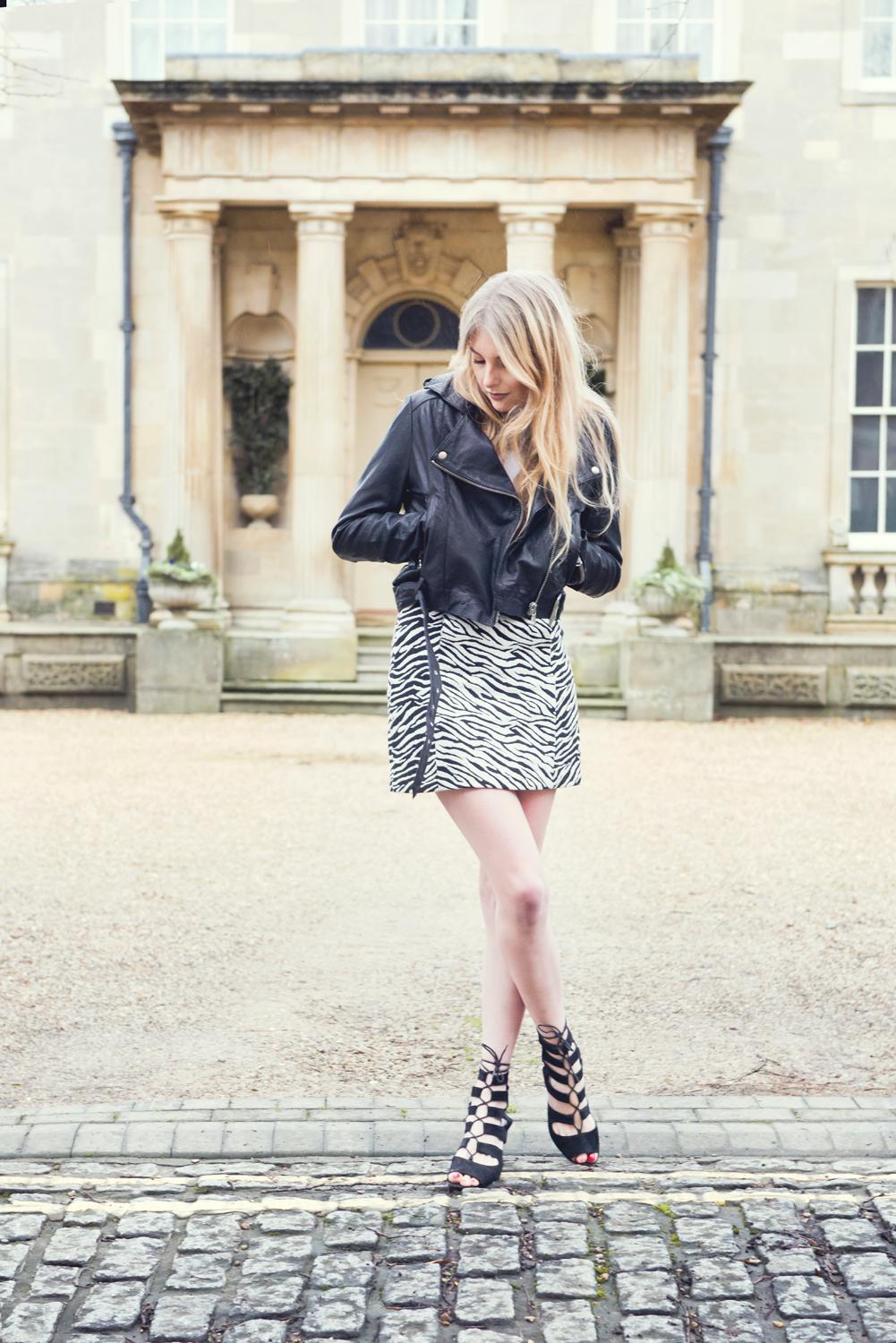 Styling Leather
As I said before, styling leather is literally the easiest thing. The only rule I would say is to not do double leather but then again, if you had a chunky knit or something breaking it up then I don't see why not! I always wear my black leather look wax coated jeans with my biker jacket and it looks fine, actually I think I pull off biker chic quite well, even if I do say so myself!!
As always, don't forget to check me out on Bloglovin and hit follow for many more great posts to come!
All photographs taken by Kirk Schwarz. You can find his website here and instagram here!