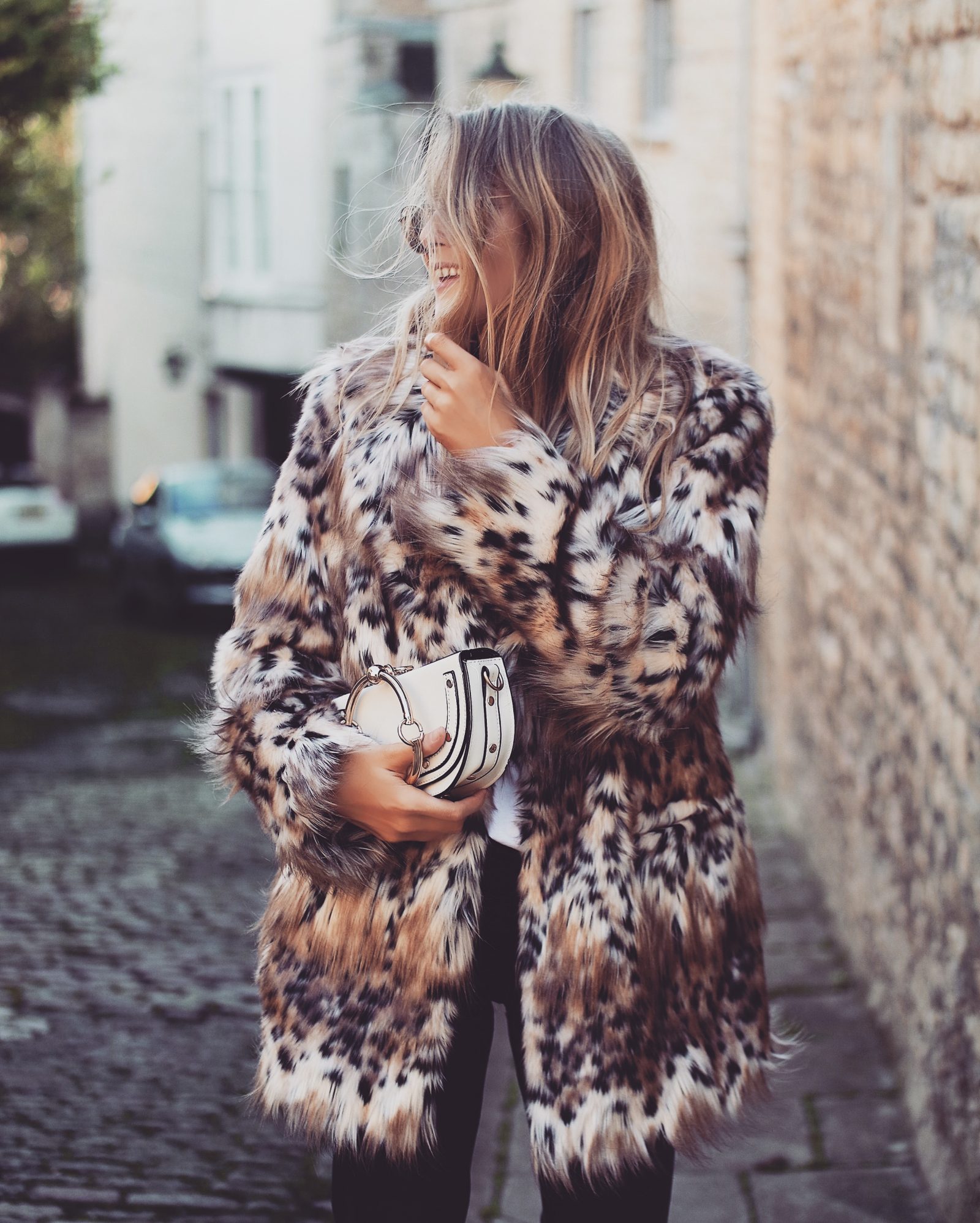 The leopard print coat. I was torn. Classic or has been?
Sure it brings to mind images of Kat Slater in Eastenders but I've recently come to realise that the leopard print coat has hidden depths. It's a classic, forget Kat Slater and think Kate Moss. Leopard print's a neutral don't you know?
The Leopard Print Coat | A Wardrobe Staple
How not to wear the leopard print coat; LBD, anything leather, workwear . . don't try and make it classy basically.
To me, it's a fun piece, timeless sure, but fun. Wear it with ripped jeans, a coloured skirt, a slogan tee, some furry shoes, whatever takes you're fancy.
When I first donned the coat I stuck to a classic look, basically what I'm wearing with a smarter bag and my Balenciaga boots, keeping it simple and letting the coat do the talking. No, I didn't like it. It's not that it was bad per-say, just that it was missing a certain je nais se quoi . . it had the same effect to me as if I'd put on a plain grey jacket. Monochrome . . I told you it was a neutral. I switched out my black boots for some new pink fluffy babies and my classic bag to the fun chloe nile dupe and all of a sudden the look had legs.
Soon enough you, like me, will realise that leopard print is a neutral and this coat goes with everything.