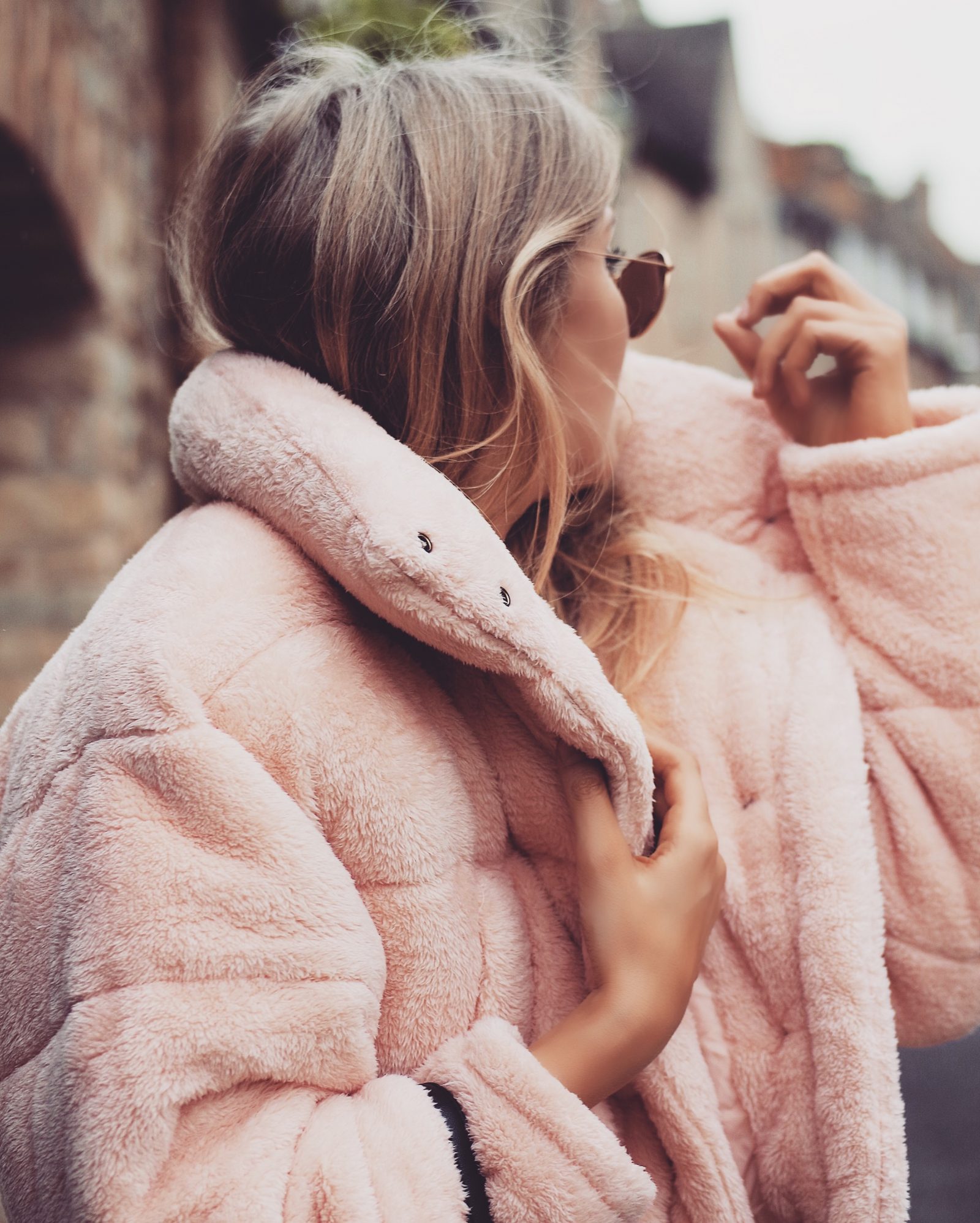 A pink teddy puffa jacket. Not exactly a wardrobe staple, I know.
A wardrobe necessaty? 100%.
Bare with. You'll see.
The Teddy Puffa Jacket
A puffa jacket was pretty high up on my theoretical shopping list this autumn winter, as was a teddy coat. It wasn't until a recent shopping spree in Urban Outfitters that it dawned on me that the two together could be a thing.
Think about the cosiest thing you've ever worn and triple it.
5 Reasons You Need This
It's Pink
It's as soft as a teddy bear/ your favourite blanket (don't lie and say you don't have a blanket/teddy bear)
It's trendy
it's like leaving the house in your duvet
See points 1,2,3 and 4.
OUTFIT DETAILS
I got the jacket in a small and it's super boxy and roomy so plenty of room for laters of knitwear below.
Obviously I had to go for an all pink look and add some sass with my KG boots! I am obsessed with these but I think they might be sold out! I've linked them anyway and linked some alternatives incase they are!
*Teddy Puffa Jacket : Here
T Shirt : Here
Skirt : Here
Alternative if sold out : Here
*Boots : Here
Alternative if sold out : Here
*Bag : Here
Sunglasses : Here
*All items marked with an asterix were kindly gifted to me or purchased with a voucher that was gifted.
P.S – You Might Like This
Autumn Try On Haul
The Baker Boy Hat
Corduroy