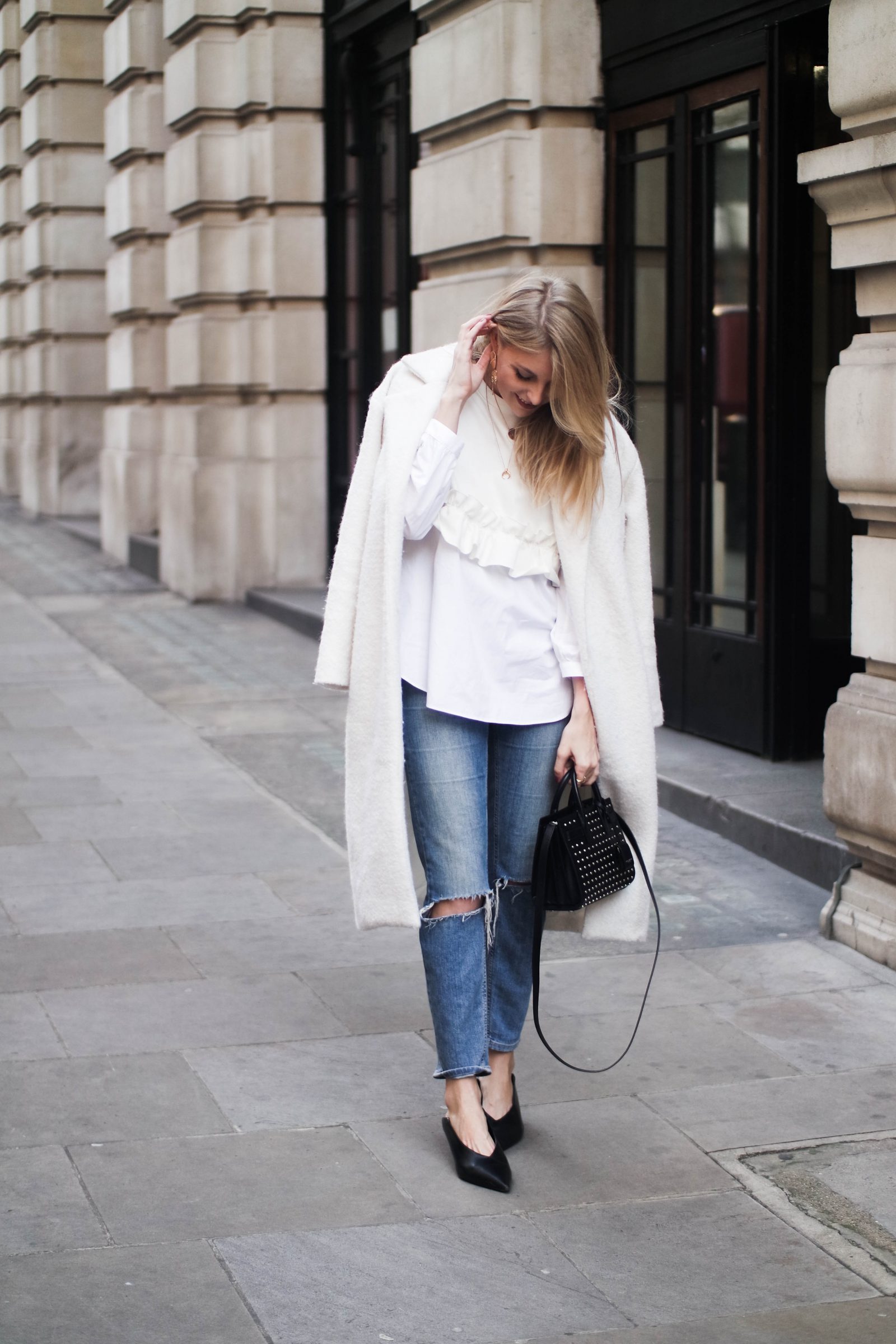 So yesterday was my first day of my first ever LFW. Apart from the fact that putting another pair of shoes on again today is making me want to cry, I can't wait to get back down there! I thought I would do a daily diary of my time there, with a little outfit post and a vlog so you can come along with me!
Shop The Look
LFW Day 1
So I went for a pretty simple look for day 1. If you follow me on instagram and watch my stories you'll already know what I'll be wearing for each day because you guys helped me pick it! If you don't/didn't then make sure you stay up to date!
I'm not really bothered about being "papped" for the street style articles, though don't get me wrong I would love that. I'm more interested in feeling like me but still not feeling out of place! With that in mind I went for what I know best, blue jeans white shirt. Add some ruffles, my new bag, some snazzy heels and statement earrings and I was good to go. In hindsight these shoes were a terrible decision. My feet are so blistered and bruised from where the shoe was pulling when I walked, I'm now having to re think my shoe choices for the week!
Outfit Details
*Coat : Missguided
Top : ZARA
Jeans : Asos
Heels : Zara SOLD OUT – Alternative here
Bag : Bicester Village – Alternative here
Affordable Alternative to bag here and here
*Disc Necklace : Stella&Dot
*Horn Necklace : Missoma
Earrings : Mango
*Knot Ring : &Other Stories
*Circle Ring : &Other Stories
Lips : Mac Spice
Camera : Samsung
Lens : Samsung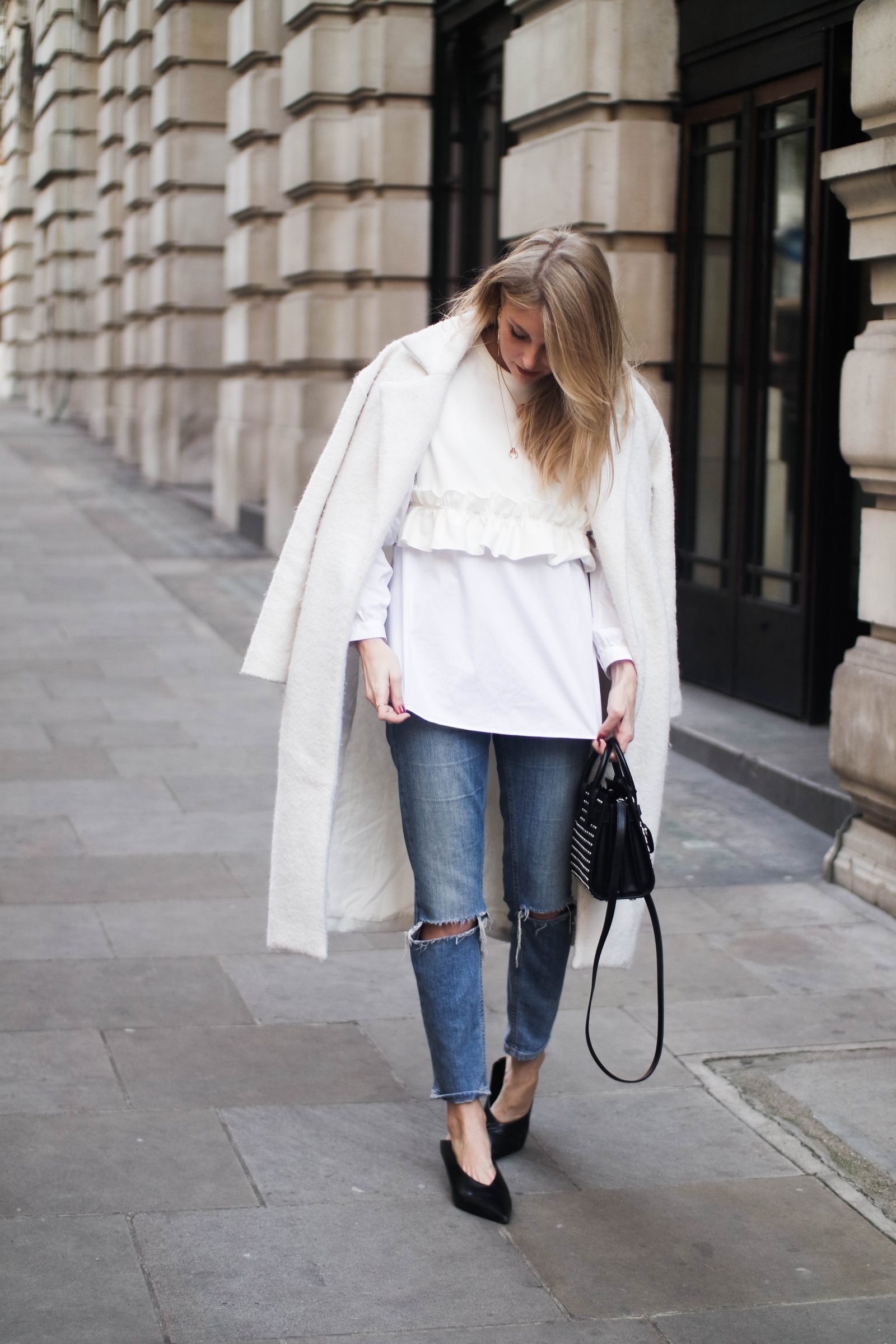 LFW Day 1 Vlog
Make sure you subscribe to keep up with my LFW vlogs! Click here to subscribe!