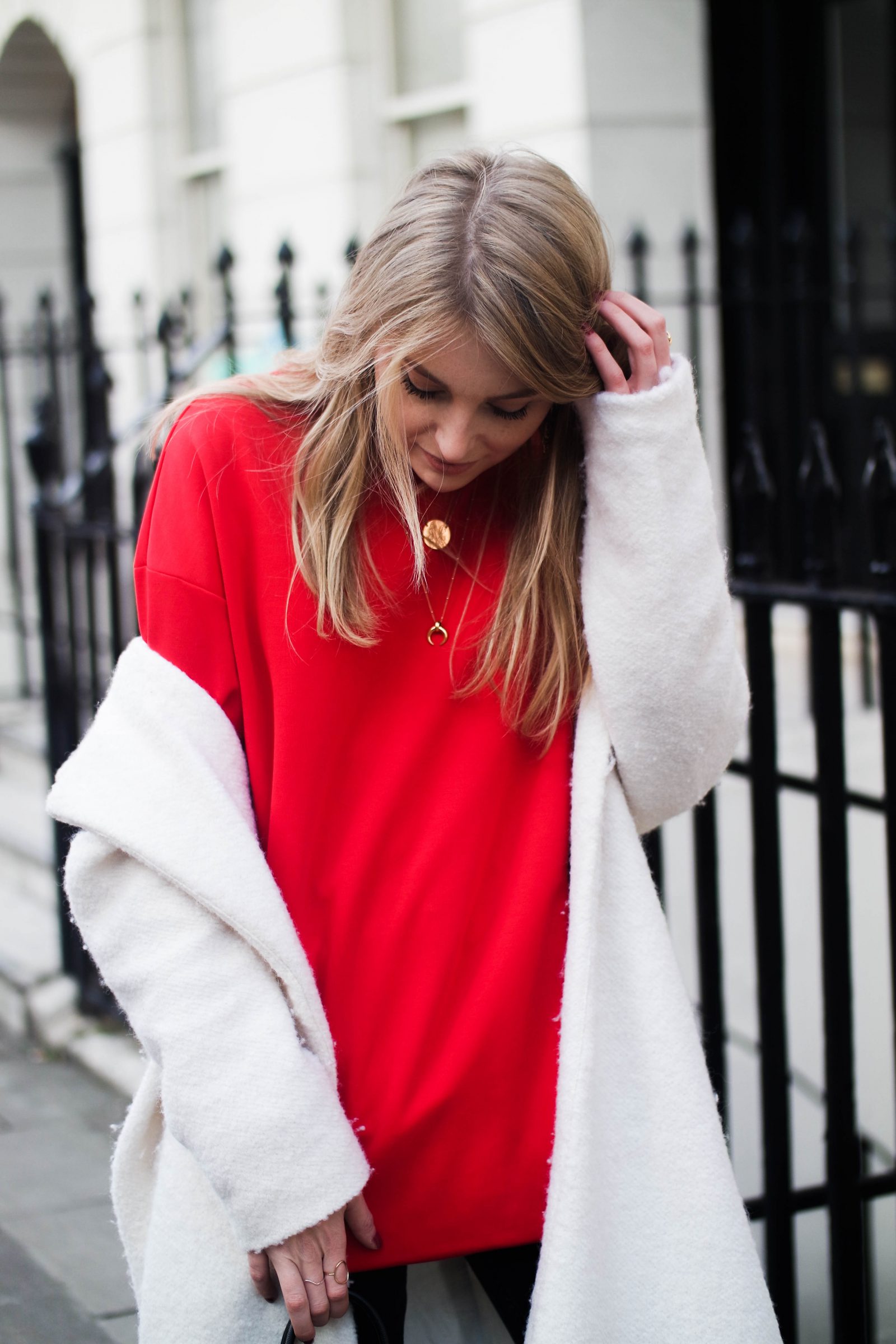 Going into LFW day 2 my feet were bruised and blistered and my eye bags were more prominent than ever. Think I'm being dramatic? I probably am. This day was the day I was most excited about as I was going to an actual show. By actual I mean one thats on the official LFW schedule! The Emilia Wickstead Show.
Shop The Post
LFW Day 2
Day 2 wasn't as manic for me but I knew I needed to be comfy and wear boots because my feet couldn't handle any edges touching them. Thats why some of you who follow me on instagram might notice that this outfit had a shoe change. Those kitten heels? they're evil. Certainly not suitable for walking around London all day that's for sure.
I went with this look because I wanted to be super comfy and warm, I thanked myself for this decision when I was sat in a venue that can only be described as outside for well over an hour. Cold just isn't a strong enough word for how I felt.
Make sure you check out my vlog for a sneaky look backstage at the Emilia Wickstead show! We were there with John Frieda and honestly that team had a serious task on their hands! The hair style was beautiful, dead straight with a little black ribbon tieing the front section back. If you'd seen the girls before you'd have cried. They showed up less than an hour before the show was due to start with crimped hair. Those guys are miracle workers!
Outfit Details
*Coat : Missguided
Sweatshirt : Topshop
Jeans : Asos
*Boots : &Other Stories
Bag : Saint Laurent at Bicester Village – Alternative here / Affordable Alternative here and here
Earrings : Mango
*Disc Necklace : Stella & Dot
*Horn Necklace : Missoma
*Knot Ring : &Other Stories
*Circle Ring : &Other Stories
Camera : Samsung
Lens : Samsung
LFW DAY 2 VLOG
Click here to subscribe to my youtube! Theres a LFW get ready with me video very coming soon!