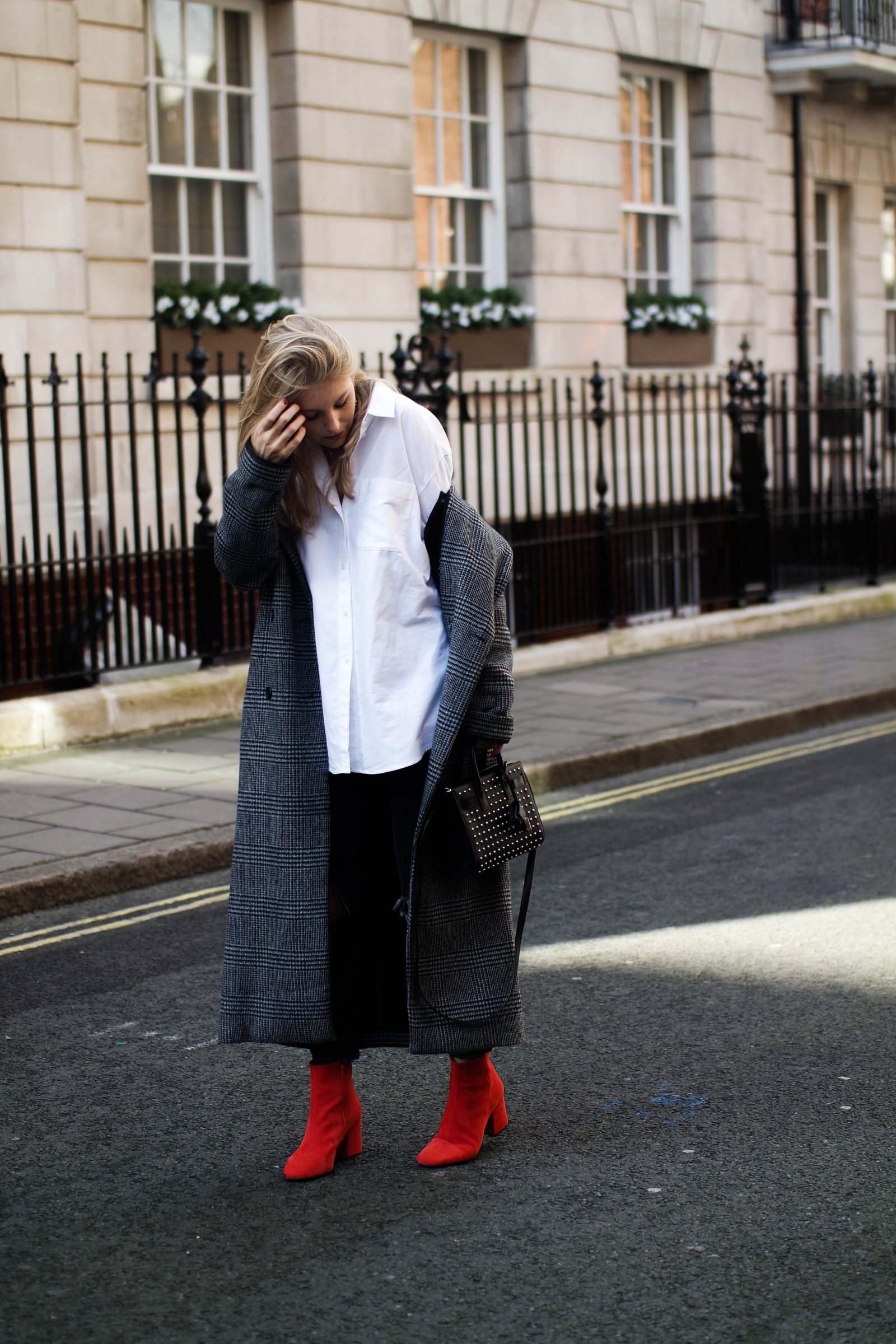 So, day number 3. LFW has taken it out of me I'm not going to lie. Who knew being fashionable and hanging around eating macaroons and drinking champagne was such hard work hey? I guess it's all that strutting back and forth in front of the street style photographers? OR the fact that one event will be one side of London, then the next the other, and so on, and so forth. . .
Shop The Post
LFW Day 3 | Keeping It Monochrome
I arrived today feeling refreshed and ready to tackle the second half of my LFW adventure after a day off in which I quite frankly, only changed out of my pyjamas to put a fresh pair on. B L I S S. I can definitely confirm that I'm planning on doing the exact same kinda thing on Wednesday when it's all over!
I had originally planned on wearing this look with a different bottom half. Leather trousers and leather boots with the trousers tucked in for a kinda, all in one cat woman vibe. I woke up tired and confused and just wasn't feeling cool enough to pull such a look off, plus the blisters from Saturday were still very much raw. . maybe tomorrow.
I got the striped version of this shirt a month or so ago and honestly I wore it so much I knew I had to invest in the white version. It was the best decision I've made in February.
Outfit Details
Coat : Asos
*Shirt : &Other Stories
Jeans : Asos
Bag : Saint Laurent at Bicester Village / Affordable Alternative here
*Boots : Next
Earrings : Mango
*Choker : Missoma
*Horn Necklace : Missoma
LFW Day 3 VLOG | Showing you round the Designer Showrooms
Thanks so much for watching another one of my vlogs! If you're loving them and don't want to miss tomorrows LFW get ready with me video then make sure you subscribe! You can subscribe here!