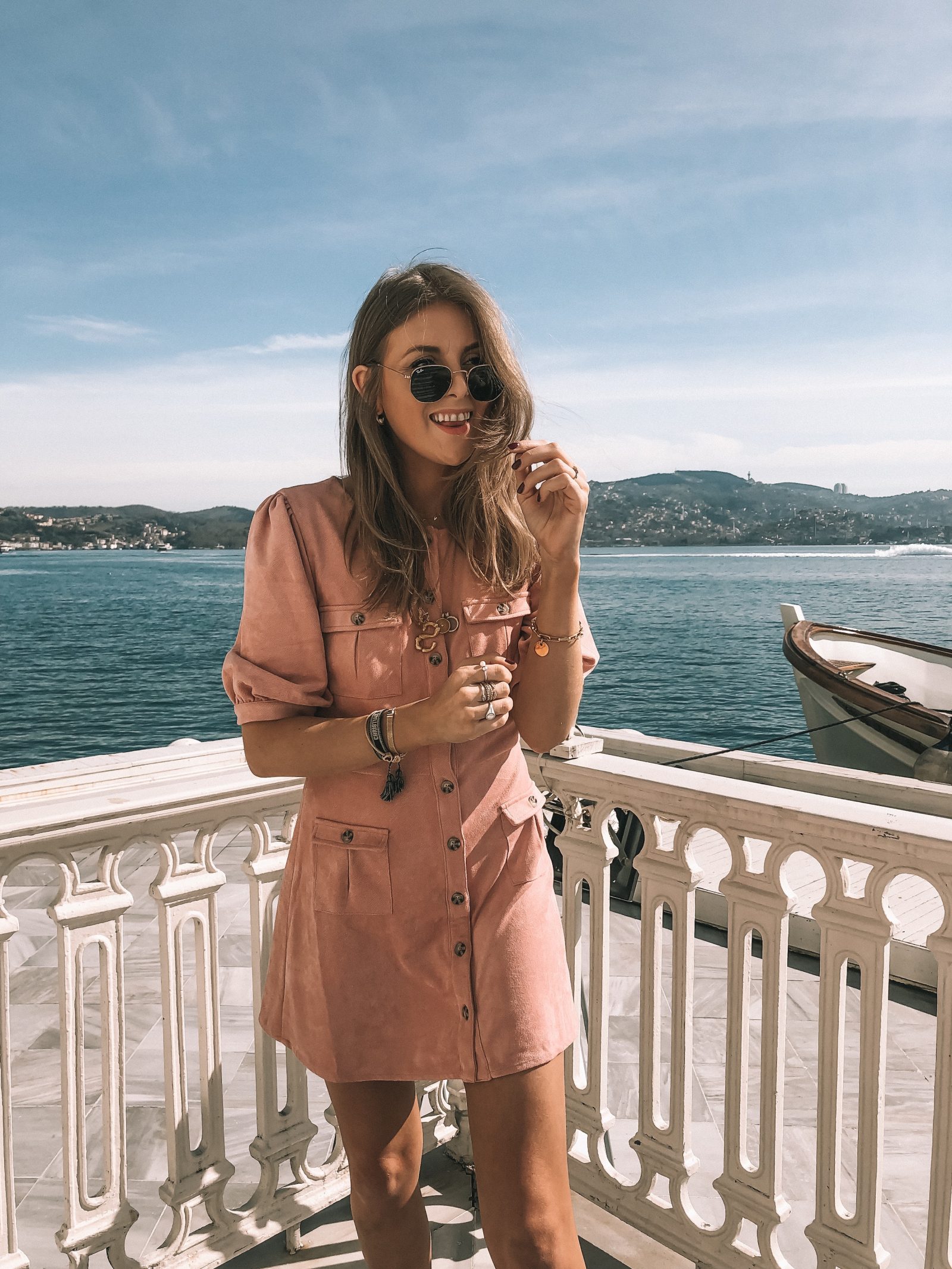 Hey guys! I'm finally back home and ready to share all of my bits from my trips and I couldn't wait to do it in order because I'm pretty head over heels for this dress! Amy (@amynevfashiondiaries) took so many amazing shots and the blue sky, my tanned (fake of course) skin and the pink dress, I couldn't not share them all with you guys! I love them so much! This little number is from Majorelle @ Revolve, one of my fave brands from the sites, have a look and you'll see why!
THIS POST CONTAINS AFFILIATE LINKS AND GIFTED ITEMS
Click on the images below to shop the post!

Majorelle Little Pink Dress
When I first ordered this I expected it to be super structured and heavy but it's SO lightweight and comfortable, believe me if it wasn't I wouldn't be wearing it around in the sunshine! It's also a kind of stretchy soft material that still keeps the shape without being overly structured uncomfortable, major love for that. I love how the pink looks against my tan and the gold jewellery, the colours all look so nice together. I used to always forget to put my jewellery on but now I try and remember to stack it all up daily, after all what's the point in having all of these beautiful things and my amazing Pandora jewellery collection if all I ever do it look at them displayed all pretty!?
We had the best time in Istanbul with Debenhams and Vero Moda, I'm sure you all caught up with what I was up to over on Instagram but if you didn't then there's another post coming with lots more outfits, everything I wore, yes I did 4+ outfits in one day, impressive no?!
OUTFIT DETAILS (Affiliate Links)
DRESS (Gifted) : Here
TRAINERS (Gifted) : Here
SUNGLASSES : Here
S NECKLACE : OLD CELINE
Click on the images below to shop!

SHOP MY JEWELLERY
Click on the images below to shop!

PS YOU MIGHT LIKE THIS
The Mews Bridal Nottingham
The £10 Animal Print Top You Need
Pandora LOVED Collection
CLICK HERE TO CHECK OUT MY YOUTUBE CHANNEL