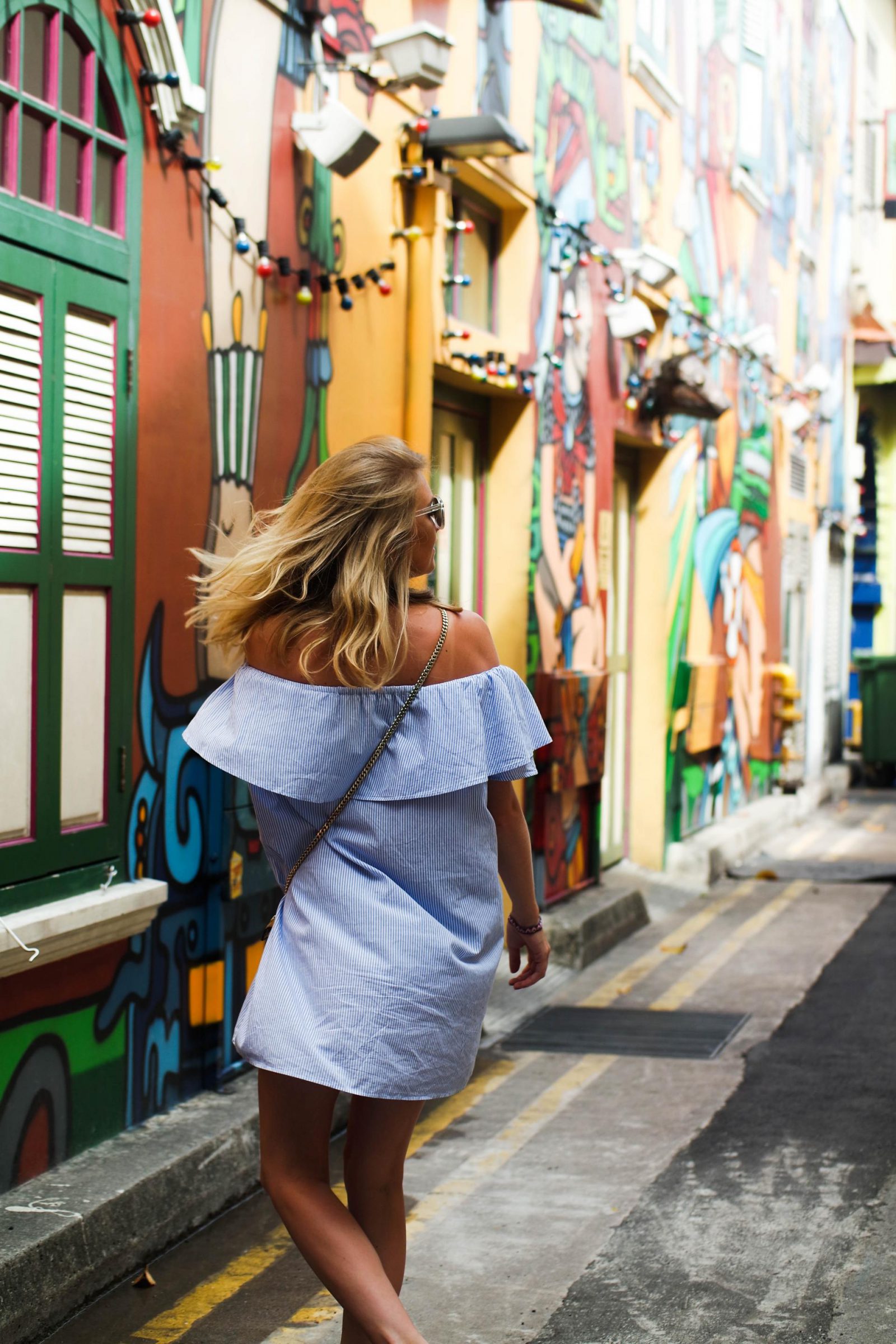 Let me first talk about Singapore, I am in love. We're only here for a day so I didn't really feel like I got the proper time to explore and enjoy such a wonderful place, I know I have to come back and next time for longer! It's the cleanest, safest place I've been to and I love that it has a western feel about it that makes me feel more comfortable, without losing the culture. Apart from the amazing sky scrapers and places like the Marina Bay Sands (which of course we went to see from the top of!) there's some really beautiful buildings, the whole of China Town is pastel coloured with beautiful shutters!!
We walked past this street on our way out of the day as it was just round the corner from our hostel. Haji Lane, it's got some amazing street art and in the evening it turns into a little hub of bars and restaurants with a great buzz! We went back in the evening for some Mexican! Anyway, I had to kindly ask Jack if we could shoot some pictures here because I just thought it would make the perfect backdrop!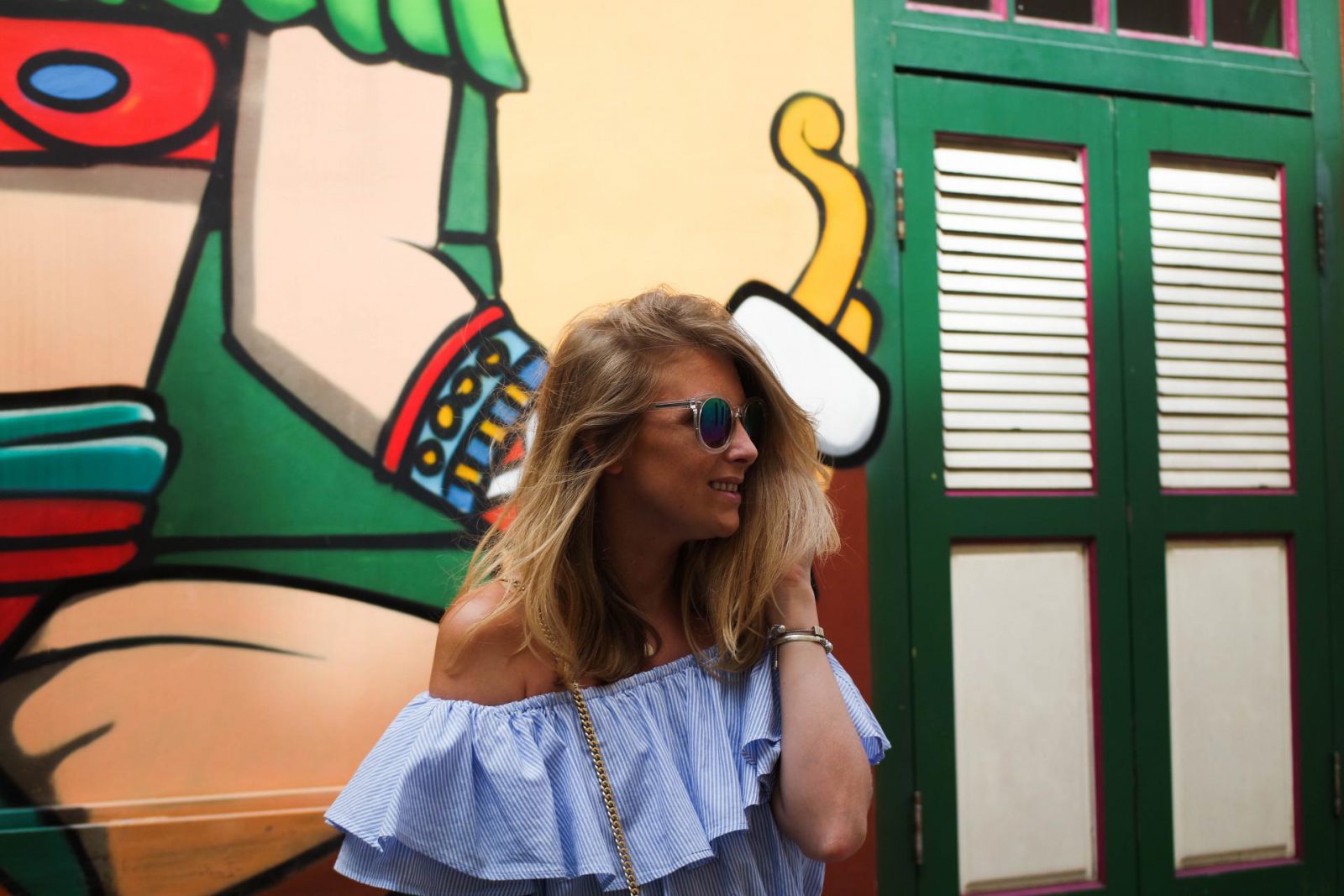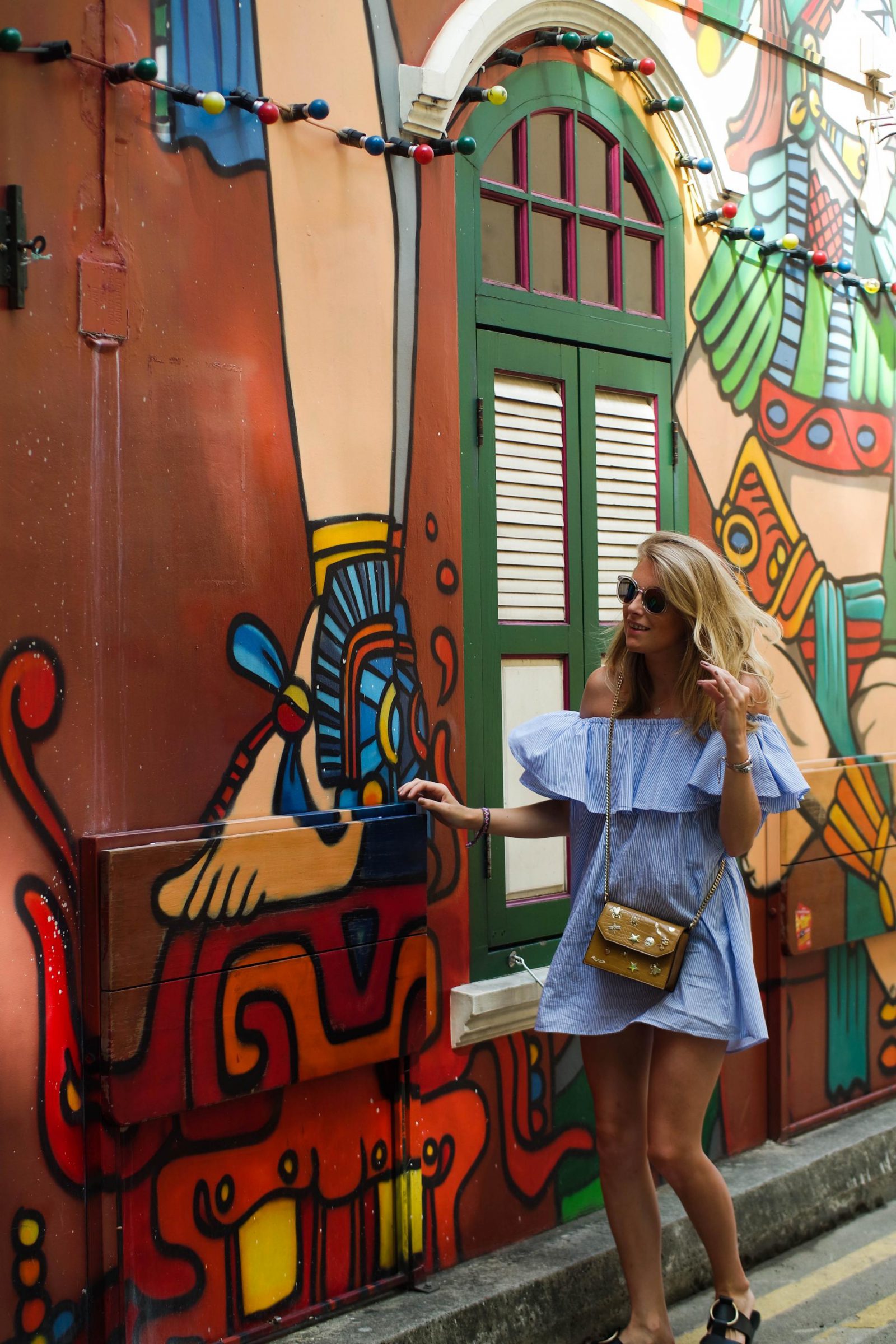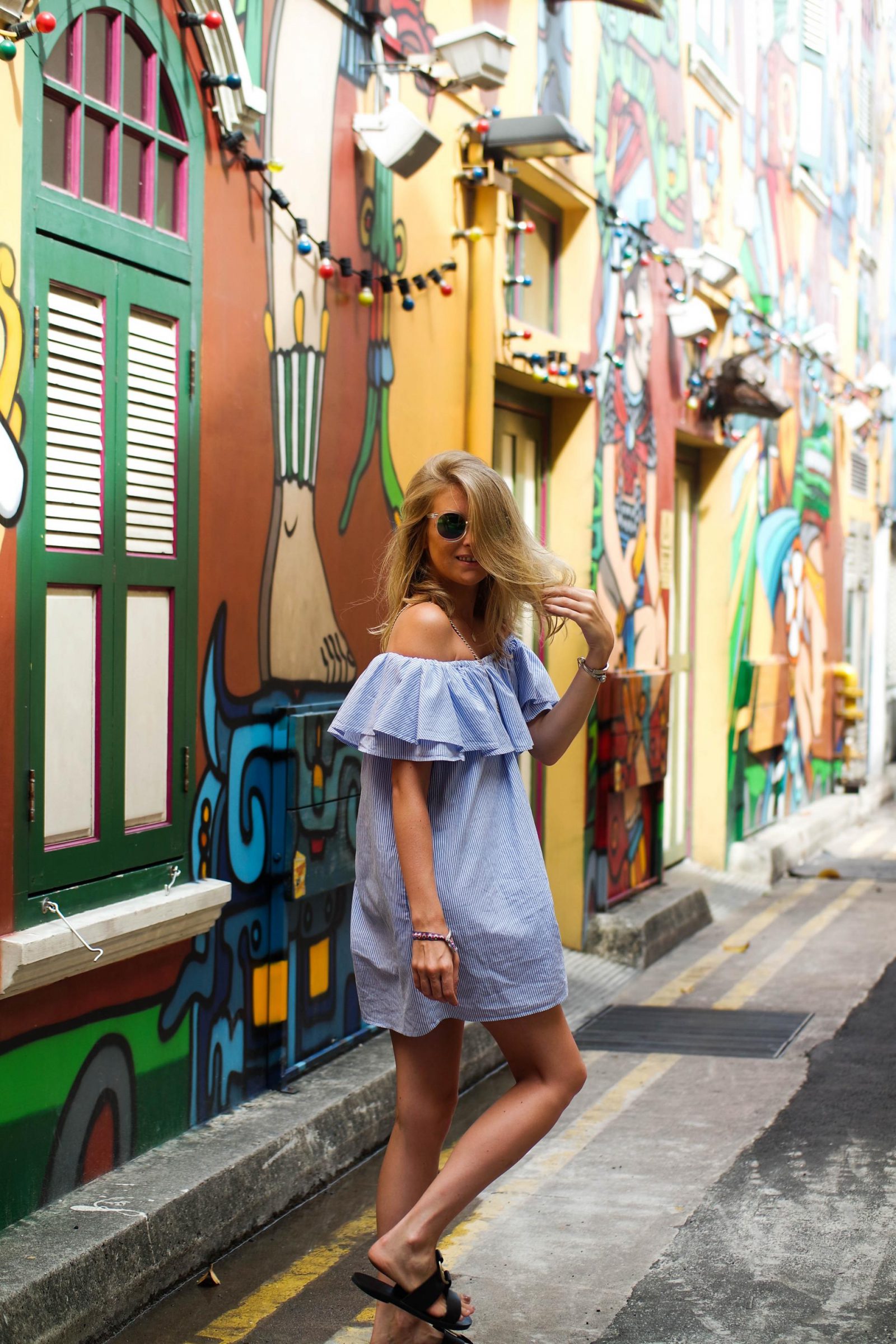 I thought I would do this post about ways to make your wardrobe work for you because I myself have really had to learn fast about this in the past few weeks. I quickly realised as I mentioned before that I hadn't been great at packing, so of I popped to Zara! This is a dress I picked up and of course I got it because it's bardot, loose fit and blue & white stripes which ticks every box to me! But also because of how many ways you can wear it, now I need to make sure that I can have pieces that I can wear so many different ways that I will never tire of them!
So in order to convince myself and Jack that yes I did need the dress I came up with 8, yes 8!! ways to wear this and make my wardrobe work!
Bardot dress, as is intended!
Not off shoulder, so just as a dress with a frill around the neck.
With one arm in and one arm out, one shoulder.
With both arms out, strapless.
6, 7 & 8 all of the above but with denim shorts as an oversized top
I even surprised myself as I was writing this, I started with 5 and ended up with 8, I'll let you know if I think of more and I'm sure you'll see so many posts about how I've made my wardrobe work whilst I'm away!!!
Sunglasses : Gucci (from a market for £1 so I'm not sure if they're real . . .)
Dress : Zara
Bag : Zara
Shoes : Mango OLD
*Bracelet : Links of London
We're off to Malacca tomorrow and I can't wait to see the beautiful place known as the Amsterdam of Malaysia!
Make sure you follow me on Bloglovin' and Instagram to stay up to date with what I'm up to!!
Speak Soon! xxx