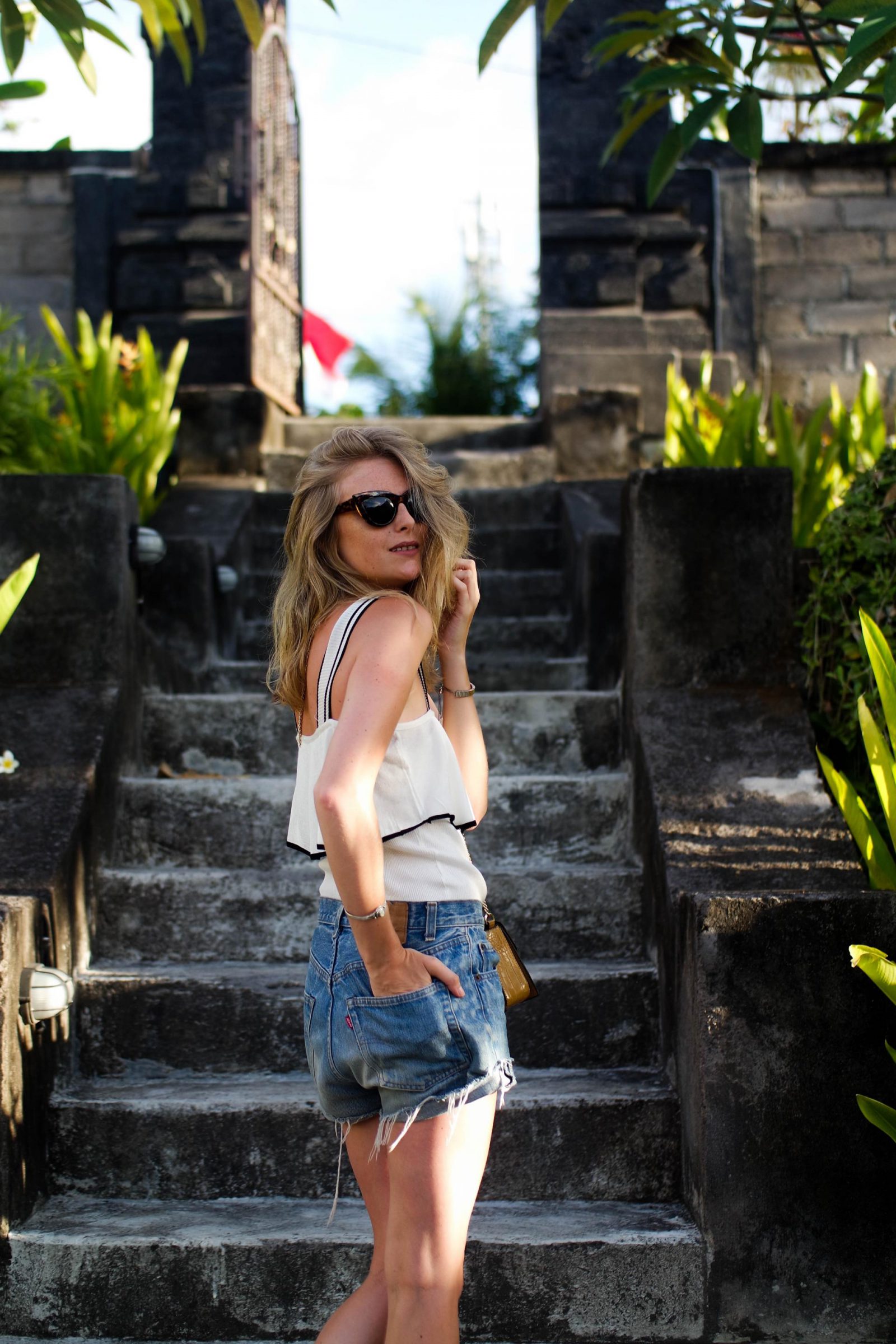 Shop The Look
So as mentioned in the previous post I've been feeling down in myself and in a bit of a style funk since we've been travelling. For some reason I packed like I was some kind of hippy and realistically now I don't feel good in any of it. What was I thinking!?
Anyway, as always is the case for me, Zara came to the rescue. Thank God they have a Zara in every country now am I right? I went a bit crazy, well it seemed crazy when I was handing over nearly 2 million at the desk which is £100 back home. I swear I'll never get the hang of other currencies!
I got a new top, t-shirt, dress and a new bag which I fell in love with and have been wearing constantly since I got it. Its not normally something I would go for but I loved the shape, colour, croc skin and the fun little bugs. Its also super neural so will go with anything and it just adds the finishing touch to all of my outfit's I'm finding!
It's made me realise just how important statement bags are for bringing your outfit together and I'm still deciding on which bag to invest in when I get back, now I'm even considering waiting and buying a Chanel, am I crazy!? Let me know what you guys think!
OUTFIT DETAILS:
Top : Zara
Shorts : Vintage Levis @ Urban Outfitters
Shoes : Mango Old – Similar here
Sunglasses – Asos Old – Similar here
Choker: Zara old – Similar here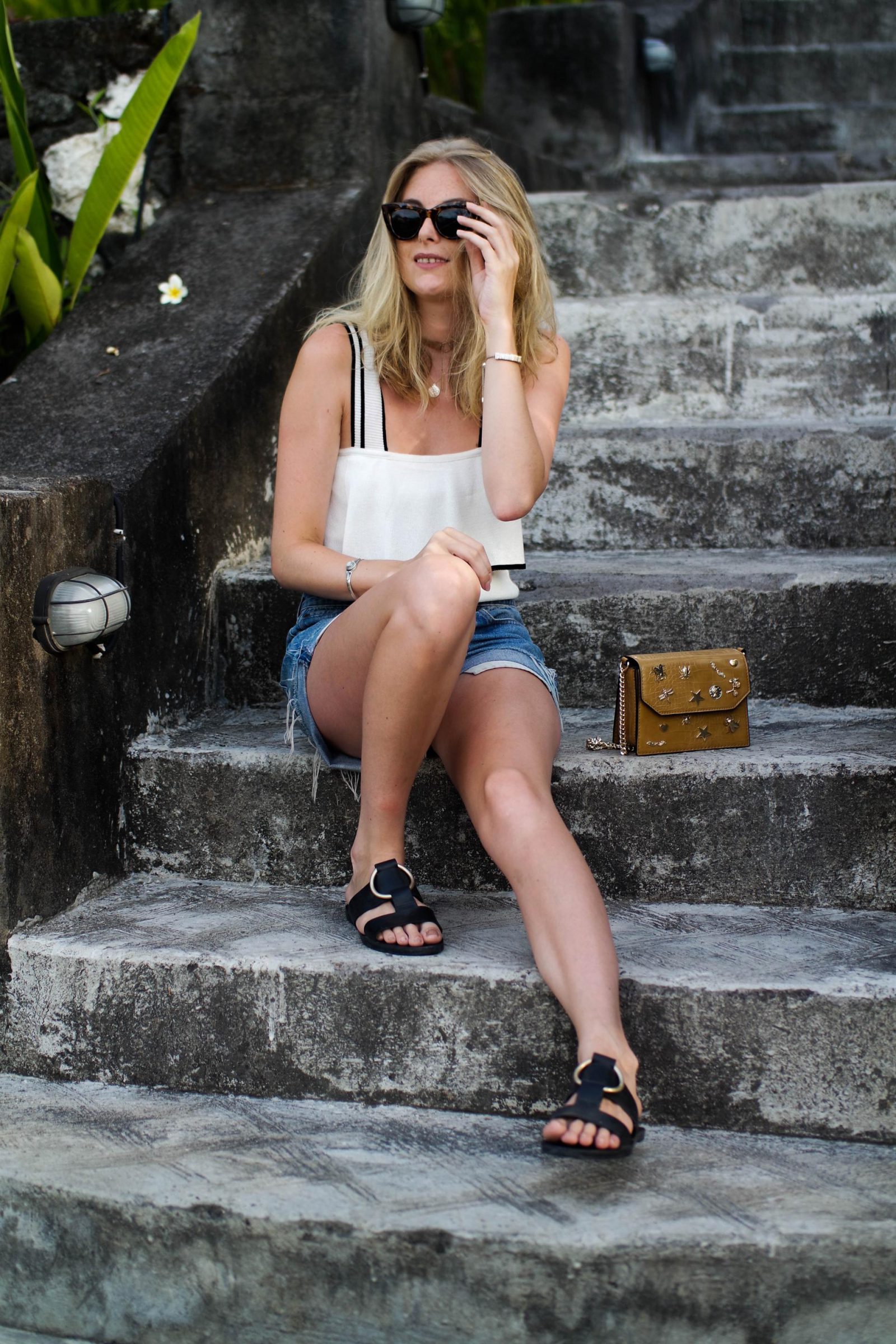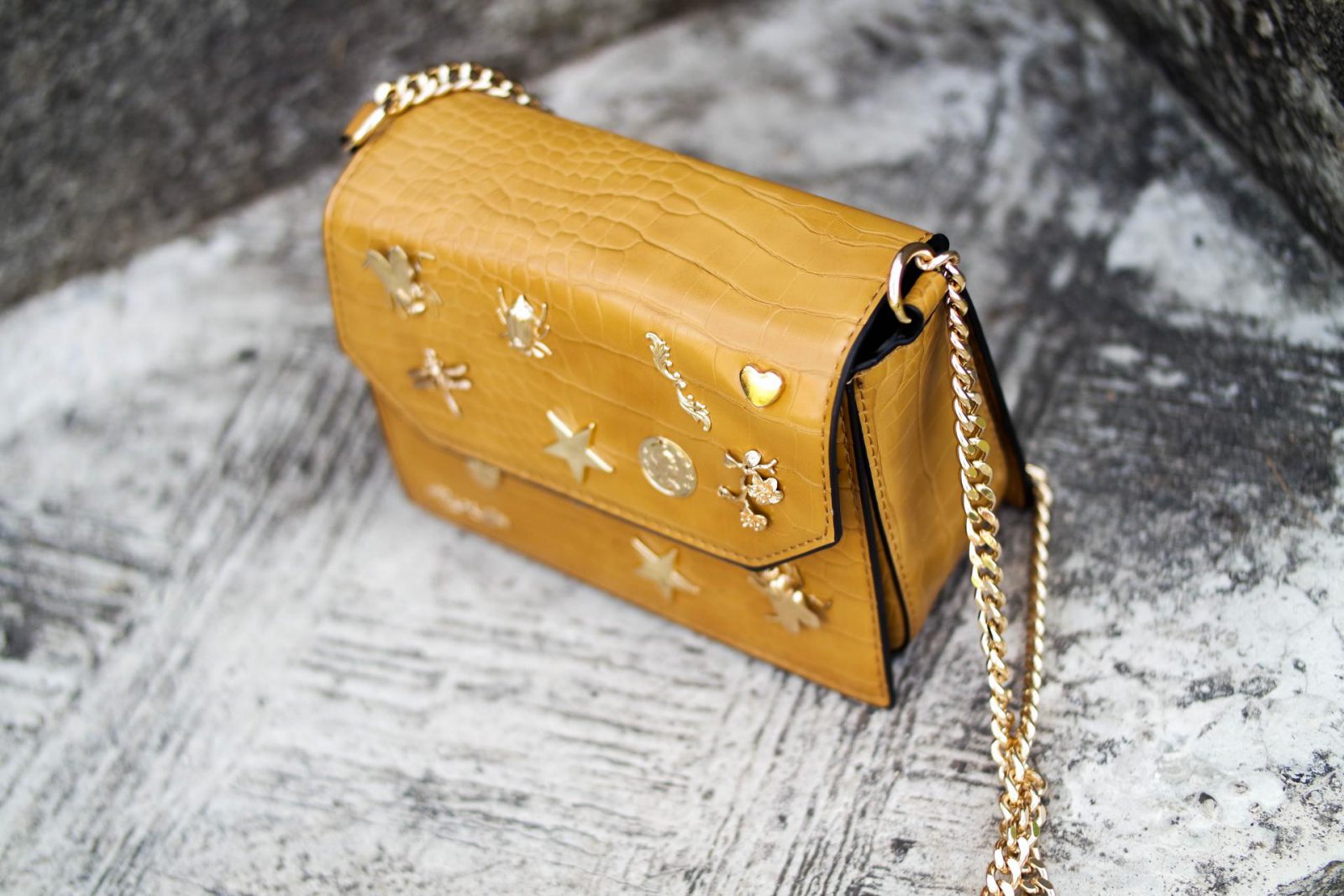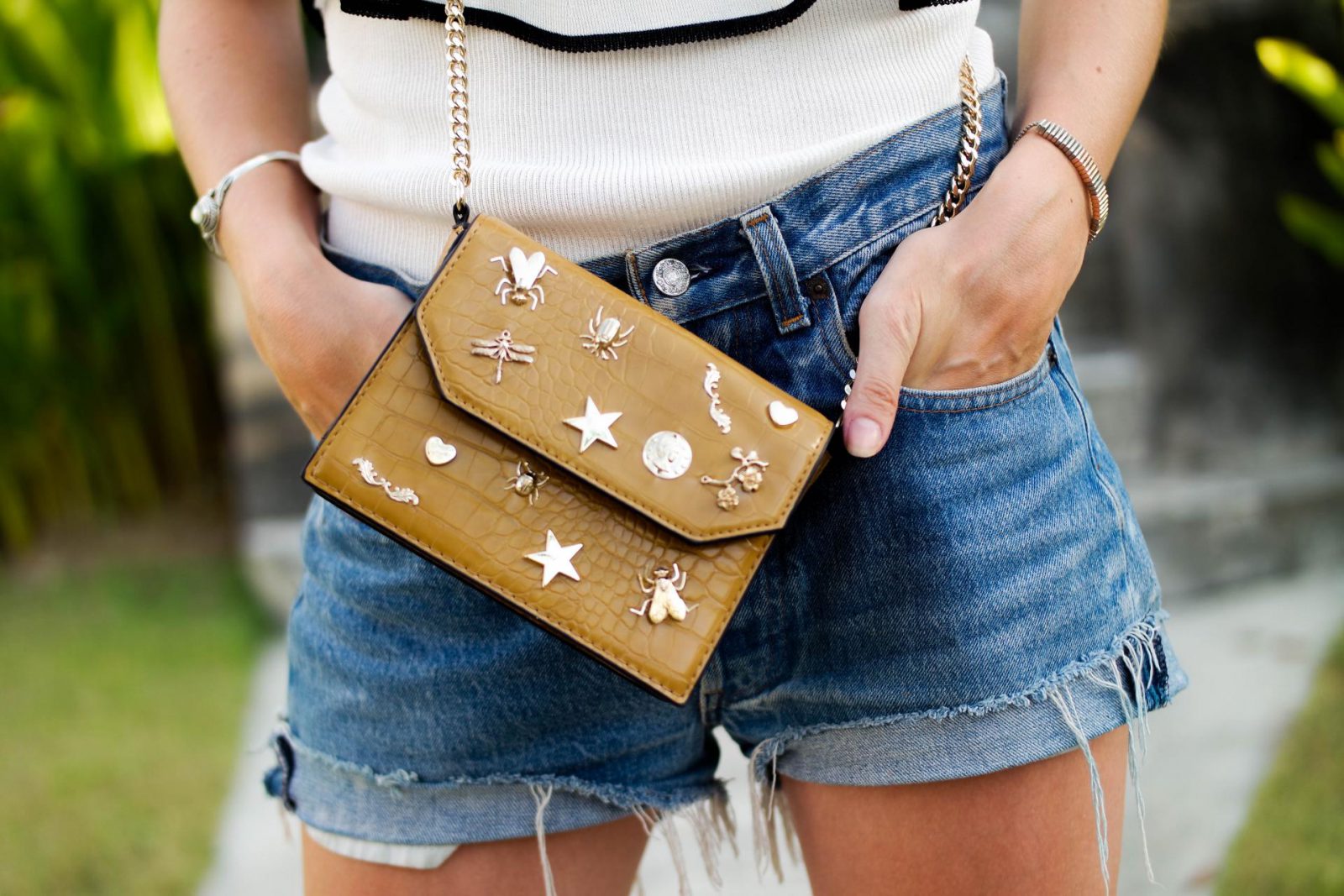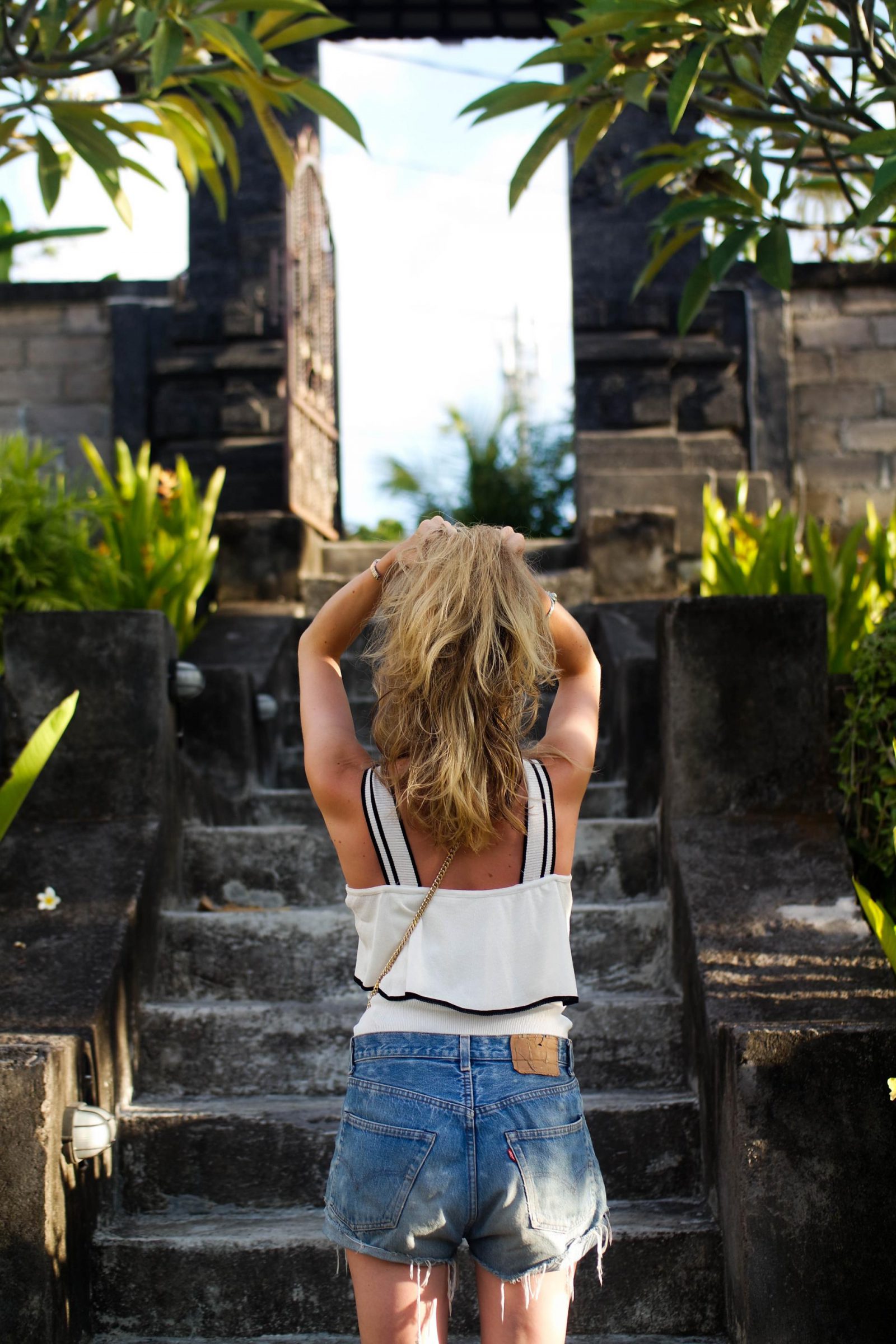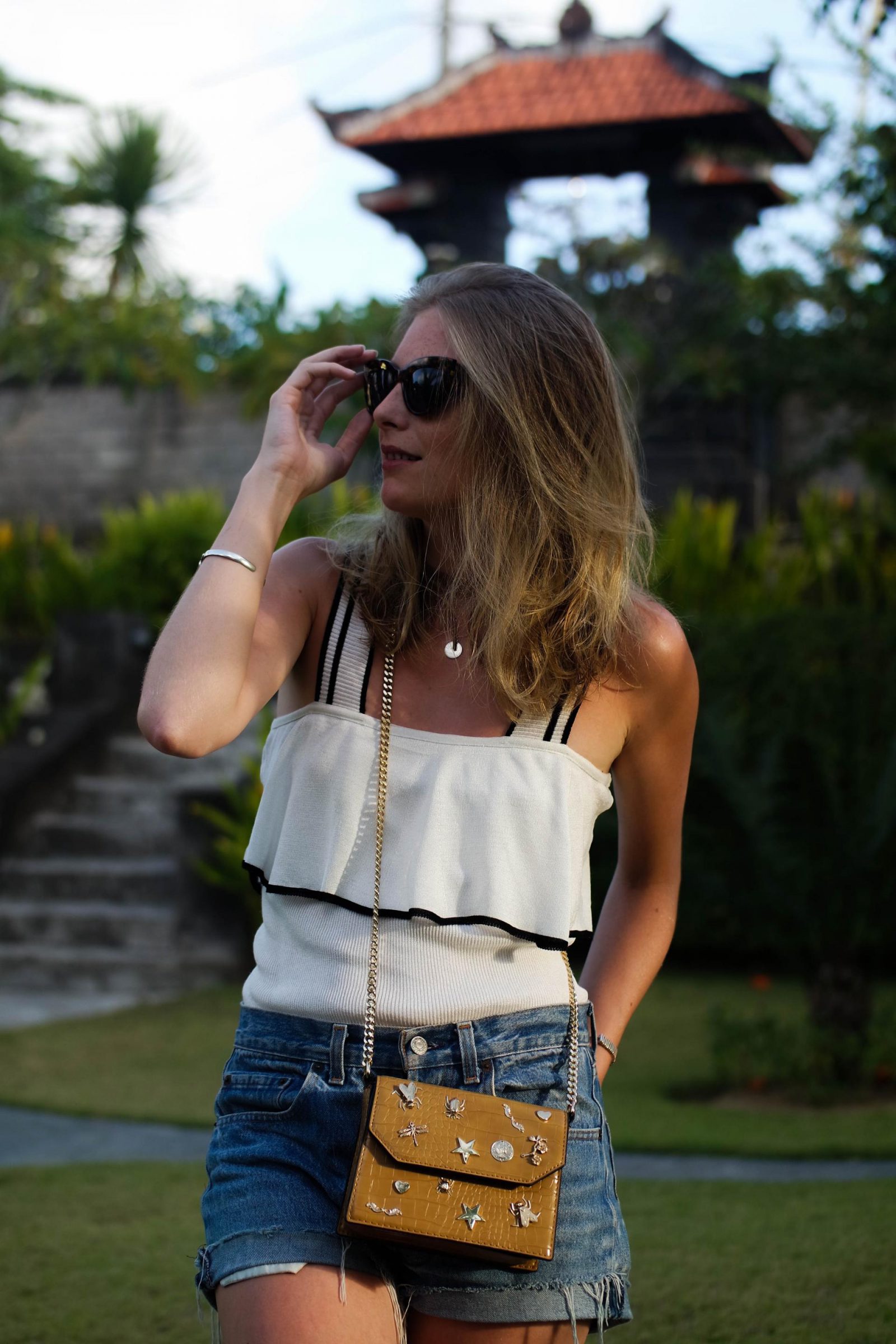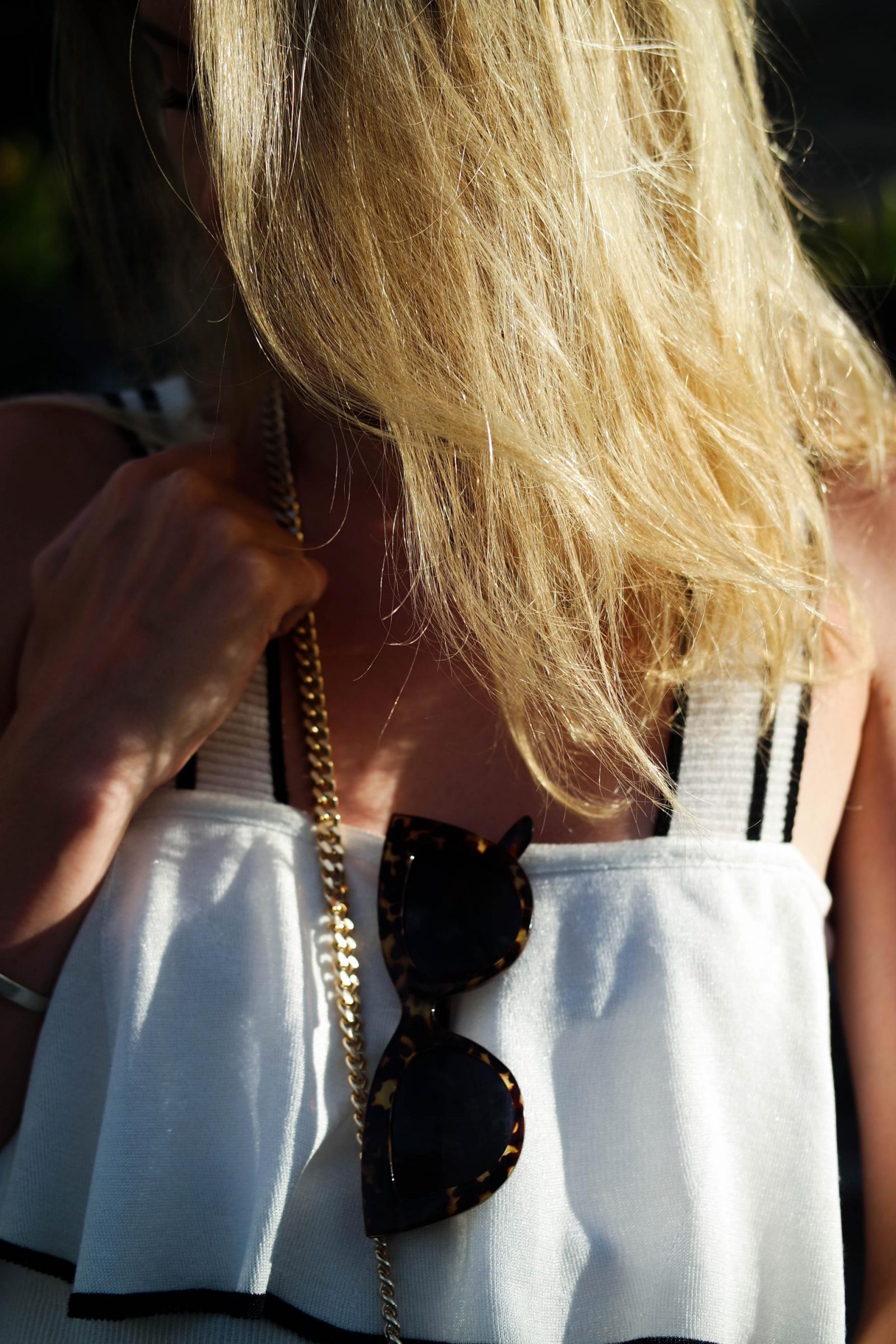 The Top was in the sale at Zara and I couldn't find anything similar online. It is actually meant to be worn as cold shoulder but it was too small for me that way and I loved it as a vest, either way I was leaving the shop with it!
Remember to follow me over on Bloglovin' and Instagram to stay up to date!
Speak Soon xxx
Top Statement Bags