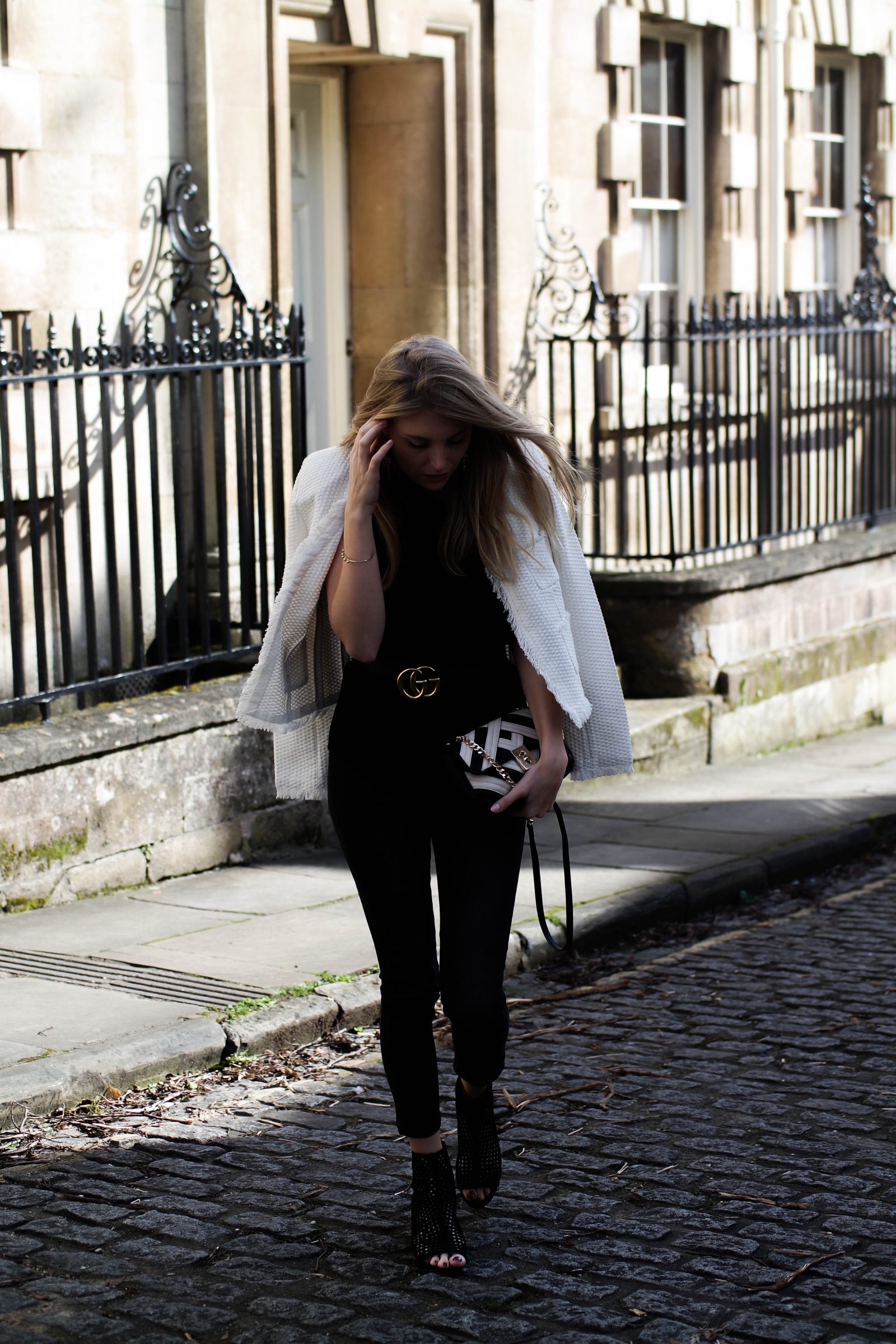 Style Personality. Have you got one? I could never really put my finger on a particular type of style I have which figures because when I took the Hush style personality test I found out, I'm a hybrid. Hush describe modern femininity as "pretty yet practical" I think we can all agree that that's pretty much me in a nutshell. Yes I like pink but I also love jeans. I may like to wear a heel, but it's never going to be high enough to make my feet ache . . that's just not how I roll.
Shop The Post
Modern Femininity with Hush
Described "feminine florals with classic leather and denim" . . I may not be a huge florals wearer but I've certainly adopted the colour pink into my usually neutral colour palette. And as for leather and denim . . I mean, if I'm not wearing one or the other I'm wearing both. So basically, after taking my personality test and being labelled as modern feminine I was like hell, yes, that is M E down to a T. Hush, you've nailed that style test. See what you are here and shop the modern feminine picks below!
Going Smart Casual . .
Smart casual is not only summed up perfectly by Hush in modern femininity, but it's also just me in a teapot. There's nothing I do better than smart casual. I just know it, and it knows me. Me and smart casual are old friends. I picked this jacket as my statement piece. I know it's not like WOW but for me it is a statement and to make it stand out I went for all black underneath. Add some gold accessories and a monochrome bag then you're good to go!
This top is actually one shouldered but I'm gonna level with you, all of the pictures with the jacket off made me look like some form of awkward scarecrow . . I'm not good at posing when I'm cold. We'll save those shots for when the sun comes out shall we? The cinched in waist was calling out to be belted with my Gucci and of course I had to tie the gold in with my statement beauties, the earrings that just keep on giving.
Finally, we've gotta talk about these jeans. Cropped at the perfect length, the perfect shade of washed out "oh these old things?" denim that just makes my smart casual look. I've told you before and I'll tell you again . . it's all in the denim.