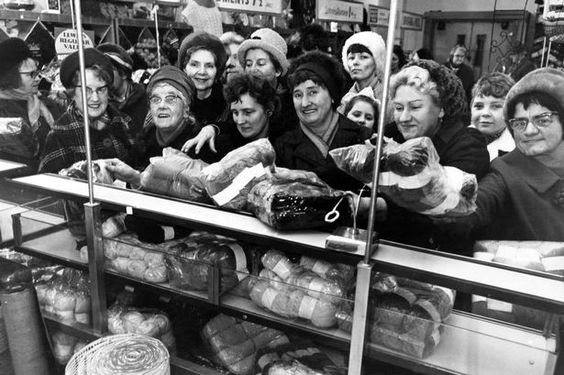 It's that time of year again! The time when we all start writing the second most important list of the year, after what we want for christmas that it. Our black friday wishlist. It's a shopping event to be taken uber seriously and if you play it right there are some major bargains to be had! I'll be doing a few posts on how to prepare along with what I'll be buying but I wanted to kick off with one of the most important lists within that list (are you still with me?) the Farfetch black friday wishlist.
My Farfetch Black Friday Wishlist
Farfetch have everything designer you could possibly wish for and their black friday sales are always one to watch out for so I thought it would be fun to share with you guys what I'll be watching out for and my personal wishlist. This is of course hypothetical because if I got it all I might just bankrupt myself but you're practically saving money when you shop the sales, am I right?!
THE INVESTMENT KNITWEAR
This is always one I look out for. It goes without saying that a saving isn't a saving unless it's something you wanted or needed anyway, but I'm personally a knitwear hoarder and in knitwear you can really tell the difference between luxury and high street so I totally recommend keeping an eye out for any of the pieces or designers you've been lusting after.
Click on the images below to shop!


THE IT BAG
So the best thing about black friday sales is that generally they're site wide. It's one of the only times of the year that you can get hot ticket items with a hefty discount. I've been banging on about the Chloe Tess bag for so long I really need to just bite the bullet and get it don't I?! It's such a popular bag for this season and totally worth the investment as personally I don't see it going anywhere. Whilst it might be having a moment, it's 100% a classic in my eyes.
Click on the images below to shop!


THE VIRAL TRAINERS
OK so this is a difficult one. As I said above with the Chloe bag this is one of the only times of year you can get site wide discounts so discounts on super popular and hard to get hold of items like the Balenciaga Triple S. I do have a pair so technically these shouldn't be on here but I have to say that the amount I've been living in my other pair I've been seriously considering making a purchase on a second pair. The black and red ones are calling out  my name! If you don't already have a pair and you've been thinking about them for a while then now is 100% the time to invest! Plus take it from me, they're so so comfy and really go with anything once you start wearing them!
Click on the images below to shop!


THE WINTER LOAFERS
I've been eyeing up the winter fur lined loafers for an age and really want a pair, I'm praying they'll be included in the Farfetch black friday sale so I can finally treat myself to some! Now to decide which colour to go for, sure the obvious is black but I actually really love the brown pair!
Click on the images below to shop!


THE WESTERN BOOTS
Now these are more of a seasonal item so I've not invested in a pair yet but this style from Isabel Marant have my heart and if the discount is good enough then I think it's only natural that I should think about treating myself right? The style may be seasonal and on trend but I actually do think it might stand the test of time and I can imagine the ankle ones looking super cute with a skirt or dress in summer as well as with jeans or a jumper dress in winter!
Click on the images below to shop!


PS YOU MIGHT LIKE THIS
5 Party Outfit Ideas
5 Fun Ways To Add Tights To Your Autumn Wardrobe
5 Autumn Essentials To Invest In