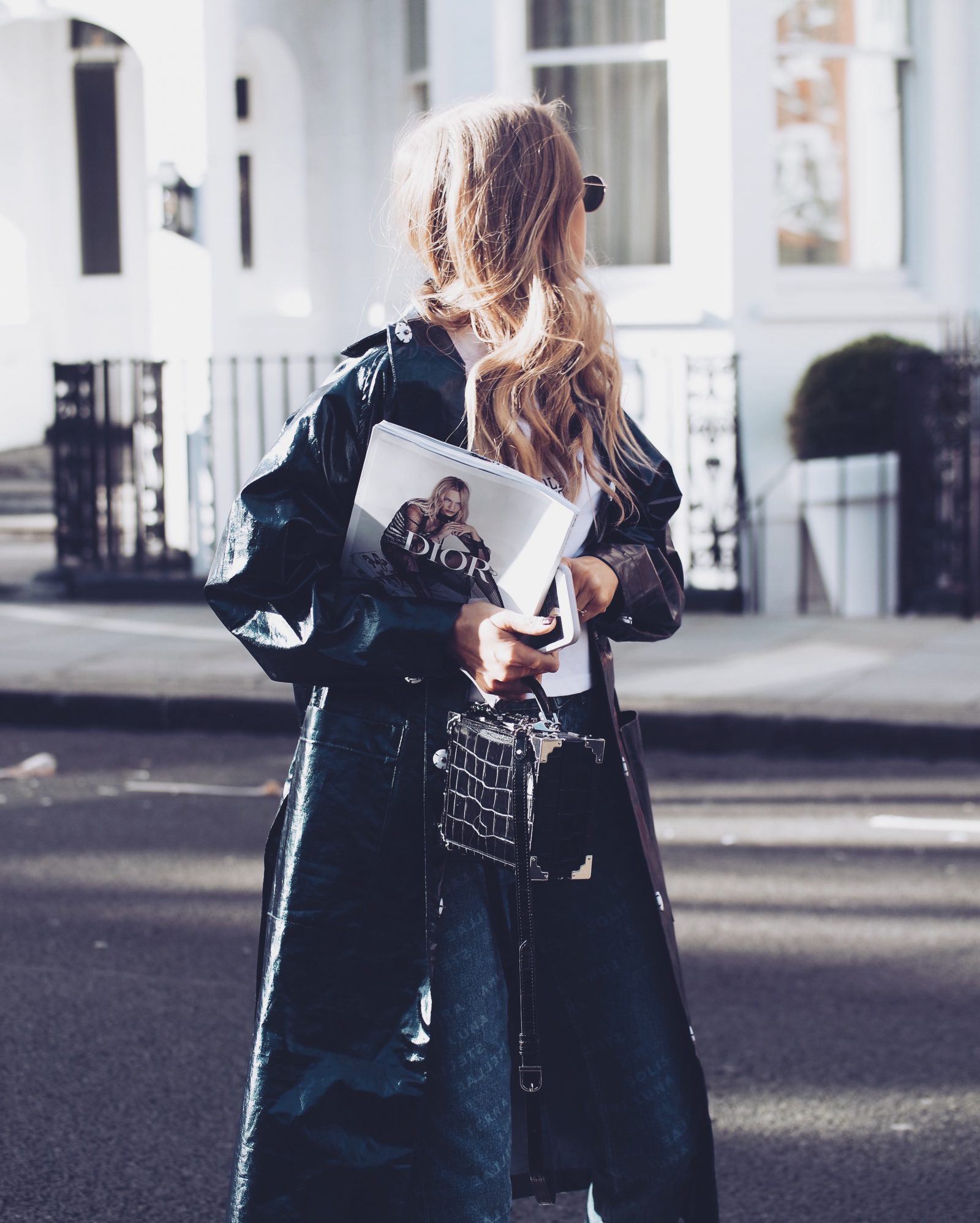 When it comes to LFW it's all about the street style, without streetstyle there is no LFW and without LFW there is no street style. OK I'm aware neither of these facts are true but it's got a ring to it and you've gotta face it, LFW street style has become a beast.
Click on the images below to be taken directly to the product pages!




LFW Street Style
Tell me, when you look at LFW fashion (if you even look at all) do you look at the LFW street style round ups, what the people you love and follow were wearing, the clothes you can buy and wear now. Or what was big on the catwalk for next season?
Me? I'm a street style addict. You'll find me sat behind my laptop furiously pinning inspo for the next few days. I love being a part of LFW but I can honestly say that the only time I got papped this week was when I dropped my tote bag (who even takes a tote bag to a fashion show? Me that's who) outside the showspace and had to bend down to get my various belongings of the footpath in my patent mini skirt. Yes that was the moment when the photographers decided I was worth photographing. Amazing.
Anyway. I feel like I've given up on LFW Street Style, or being the street style should I say. As Lauren my sister said, "I feel like you've got to get dressed up like big bird or put 10 layers of hair extensions in for anyone to think you're worth shooting" hit the nailing the head. When it comes to Fashion Week I'm a plain jane and do you know what? I love it.
With that said, I can't deny I was up until 1am the night before I went having a tantrum about what I was going to wear or take. Now would be a really handy time to live in London and have my entire wardrobe at my fingertips (though I probably only wear 5% of it anyway). To try and balance out my emotions and my outfits I tend to pick one statement piece per outfit and build the rest of my look around this.
The Calm Before The Storm
Of course said statement items don't already exist in my extensive wardrobe so I have to order in a whole new load of things. Which I did (see my Asos LFW haul here) and then I proceeded to mentally cancel all plans for the next week to stay in and wait for parcels. Better yet, sweeten up my lovely old lady next door and ask her to wait for my parcels. Maybe I should train my dog to do it? Maybe I should just use CollectPlus?

If you haven't already seen my raving about it most of my favourite online stores already use CollectPlus which is basically an alternative to click and collect in store or having it delivered to your front door. Kind of like a happy medium. Still on the click and collect vibe but only from one store so instead of having to drag your sorry ass all over town going from store to store you can collect from one location which BTW you select yourself. I went for my local BP garage because it's open until like 11pm which makes it insanely handy.
You can see a full list of retailers that use CollectPlus here but most online stores like Asos and New Look do including some luxe stores like Very Exclusive.
*This post is sponsored by Collect Plus
OUTFIT DETAILS
My entire outfit is available with the CollectPlus option for postage!
*Coat : Here
*Top : Here
*Jeans : Here
Trainers : Here
*Bag : Here
Sunglasses : Here
*All items marked with asterix were kindly gifted to me
Click on the images below to be taken directly to the product pages!




PS You Might Like This
Huge Asos Haul
Life of a Gemini
5 Ways To Wear A Fur Coat