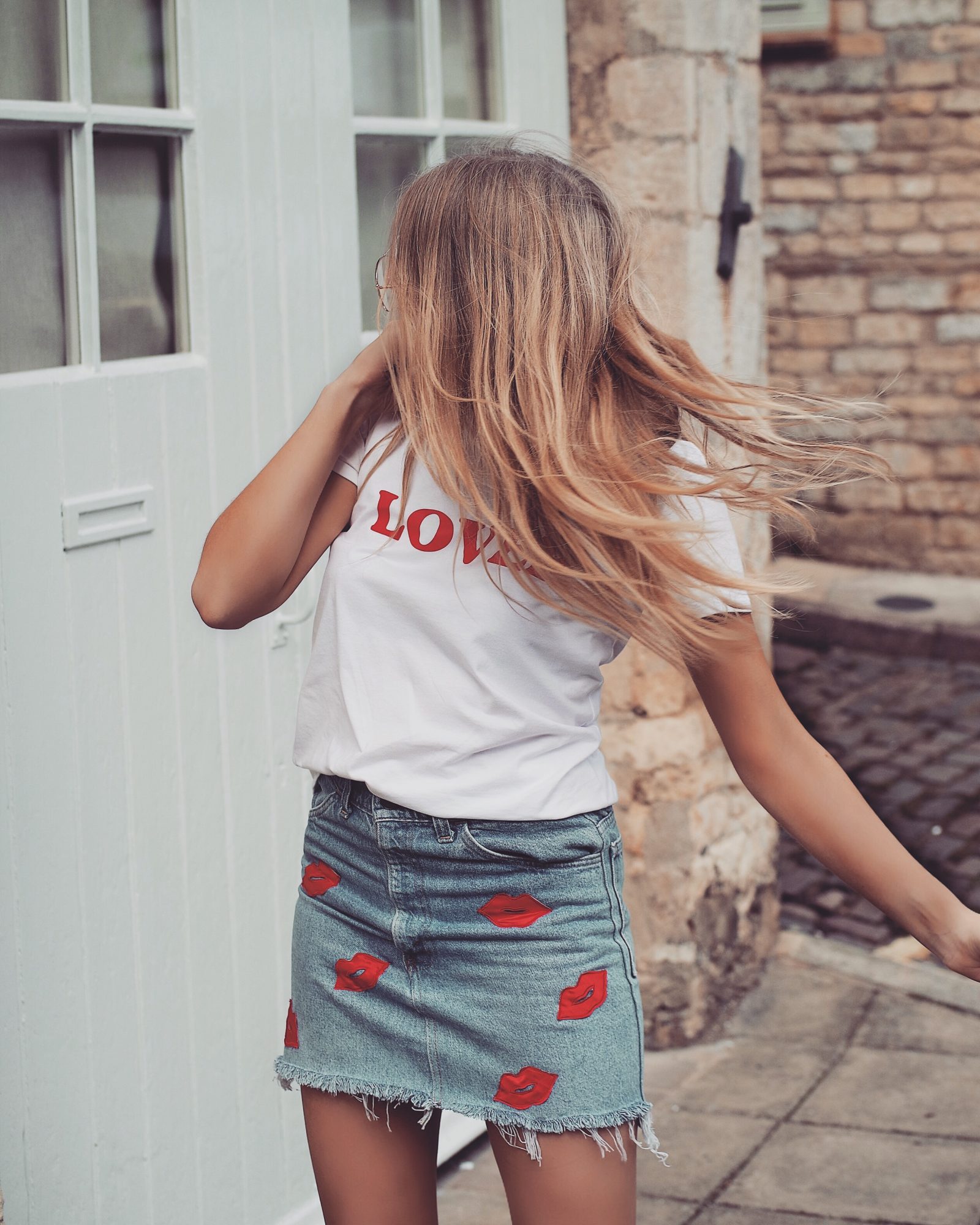 Nasty Gal. A brand that to me defined cool. Somewhere I longed to shop but due to my university student bank balance and the horror of shopping abroad was made seemingly impossible. Is now available in the UK. I'm talking not just available, available as in UK shipping, next day delivery available.
Nasty Gal Do It Better | The After After Party
Nasty Gal do do it better. Since hearing the great news that Nasty Gal now ship to the UK, my wardrobe's been slowly filling up with goodies. Everything from summer dresses to vintage denim and slogan tees. Think of them as a sassier, more affordable Topshop.
This month was the launch of the after party collection. Taking it back to the brands vintage roots with a collection of reworked vintage pieces straight from LA. I'm talking statement denim jackets, the perfect pair of denim shorts and army jacket sass. As soon as I spotted this skirt I knew it had to be mine and quite frankly, I don't think I could have found a more fitting slogan tee to match if I'd tried.
If there's one thing this skirt's confirmed for me. I'm not ready to let go of summer. Prepare to see this for a while, I'm going to have to get creative with my transitional styling.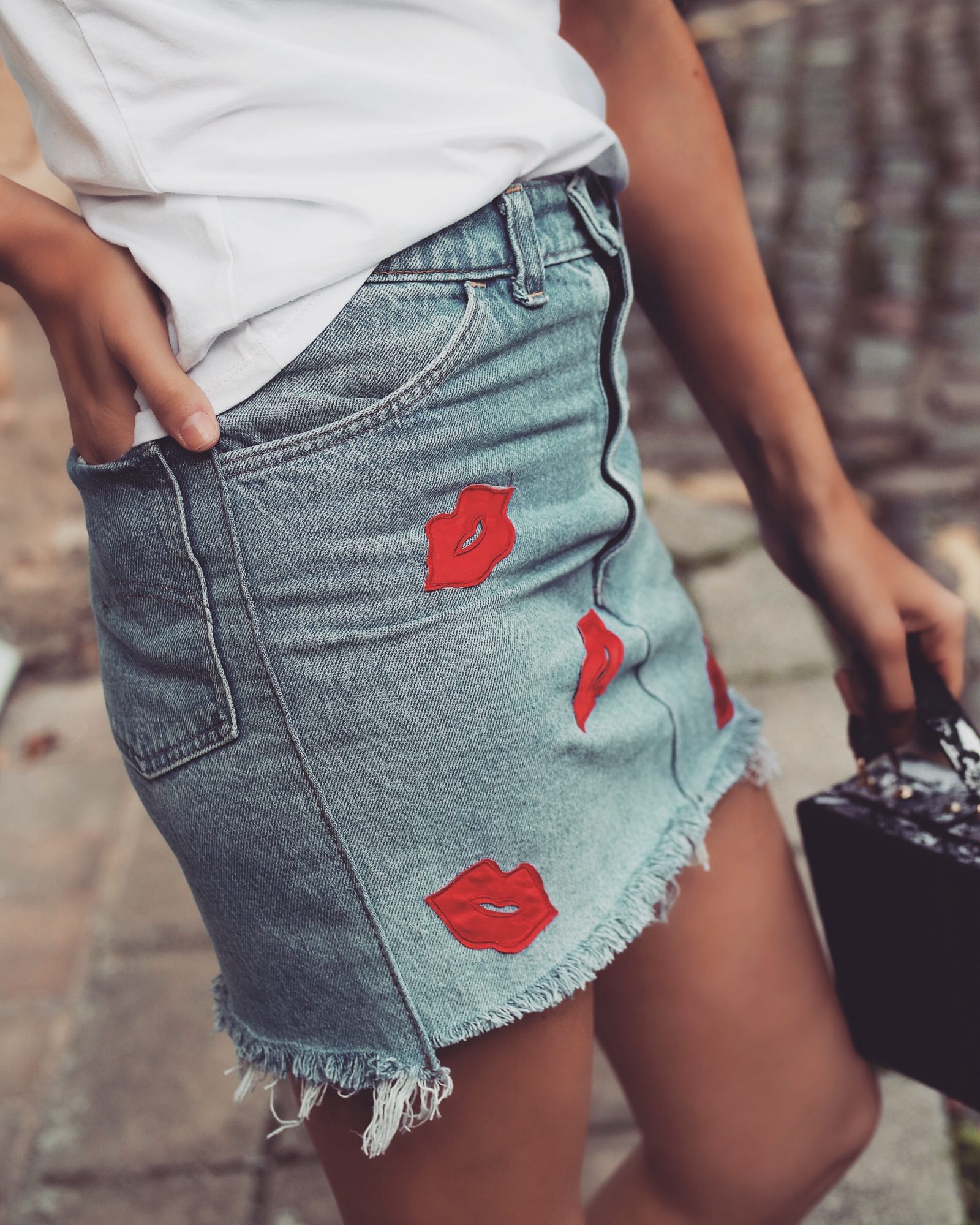 Outfit Details
I'm a UK 8/10 and went for the skirt in a W28 (I always find vintage sizing comes up small) and the t shirt in a medium as I love to wear them a bit looser!
*Nasty Gal Slogan Tee : Here
*Nasty Gal "After Party" Embroidered Denim Skirt : Here
Balenciaga Boots : Here
Affordable Alternative : Here
*Nasty Gal Box Bag : Here
"Geek" Glasses : Here
*Silver Signet Ring : Here
*All items marked with an asterix were kindly gifted to me
Click Here To Follow Me On Bloglovin'
P.S – You Might Like This . .
Transitional Outfit Ideas | What To Wear Now
My Most Worn Summer Pieces
Never Fully Dressed Without A Smile
This Post is in collaboration with Reward Style & Nasty Gal though all thoughts, opinions and creative direction are my own
Currently Crushing On . .