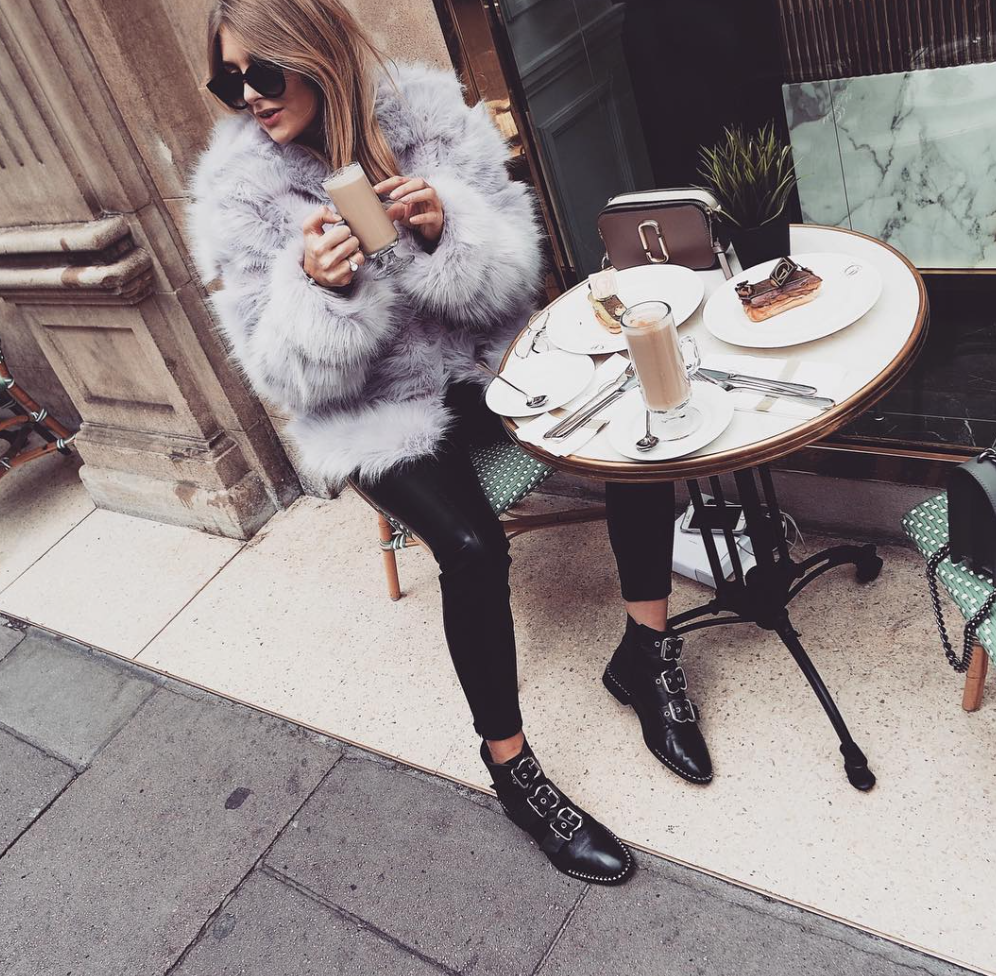 If there's one thing that you can guarantee, is that LFW will leave me a wishlist the length of my arm. I thought I'd do a wish list for this weeks fashion five on the five items I now need thanks to LFW and some of my favourite looks to go alongside. Be prepared for some major wardrobe envy.
5 Things I need thanks to LFW
Pink Coat
I've always had a soft spot for pink and last year it infected my knitwear collection. This year I'm looking at coats. I've seen puffa jackets in powder pink and satin bombers though I'm also partial to a classic tailored style. The powder puffa style is without a doubt the most winter friendly, I'm imagining it being like leaving the house with a duvet still on and I'm liking what's going on in my head.
Over The Knee Boots
Lets all take a moment for Gabriele's legs because I for one am obsessed. The tan, the length and the shape . . they're perfect. Anyway, I saw her in the apartment that day and I was convinced that I needed a pair of over the knee boots. This is an expensive one I need to thank LFW for because hers are Stuart Weizmann, I will link other's I've been eyeing up though!
Tartan Skirt
So I only saw one girl wearing a tartan skirt but that was enough. I'd already been thinking about it as I saw one in Asos new in a couple of weeks back then I saw an impeccably dressed woman wearing one on the FROW of Anya Hindmarch. That was it, I need one. I've actually already ordered this one.
Pink Trousers
This trend reminds me of being 10 years old and when my mum send me to school in red jeans which I was horrified by. Lucy's are my absolute faves from Isabel Marant but not quite in my price range plus I don't know if I'm brave enough to wear flares. I'm definitely loving the cords though.
Designer Trainers
So I've worn my Supergas to death and they seem to multiply weekly, I'm not on 4 pairs. And as I've turned over this new leaf and somehow turned into a trainer person . . who saw that one coming? I've been thinking of investing in a pair of designer shoesies. I spotted an insane pair of printed trainers at the Giorgio Armani brunch at LFW which is what got my brain ticking but I have to be honest, I've been debating between Golden Goose and YSL for months. But then what about Gucci?