Loving this set of photos, definitely one of my favourite outfits! I'll be recycling this a few times I'm sure, and if you follow me on Instagram you'll know I've already worn it once to London! I've had the biggest revelation recently on why every woman needs a small bag! Let me explain . .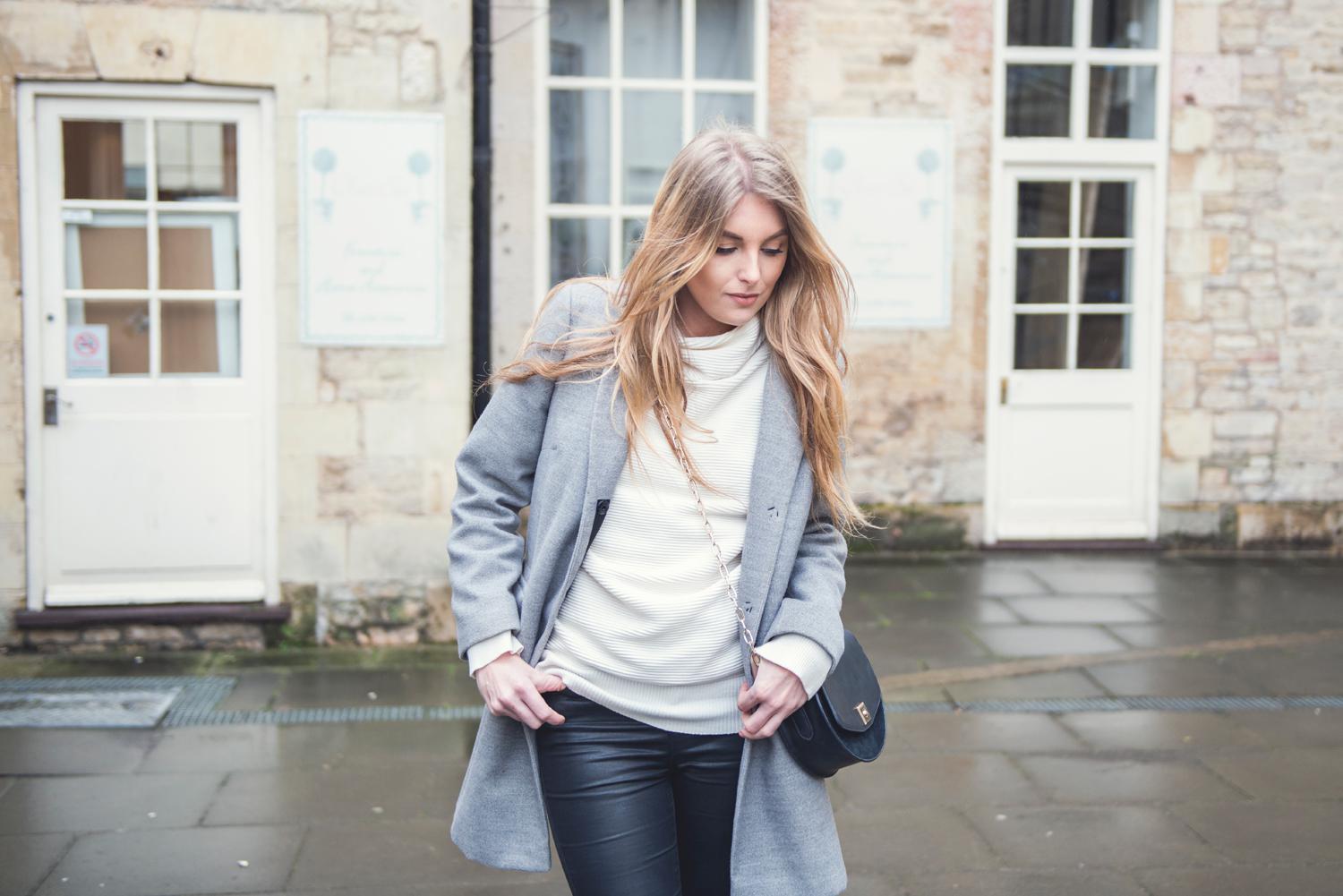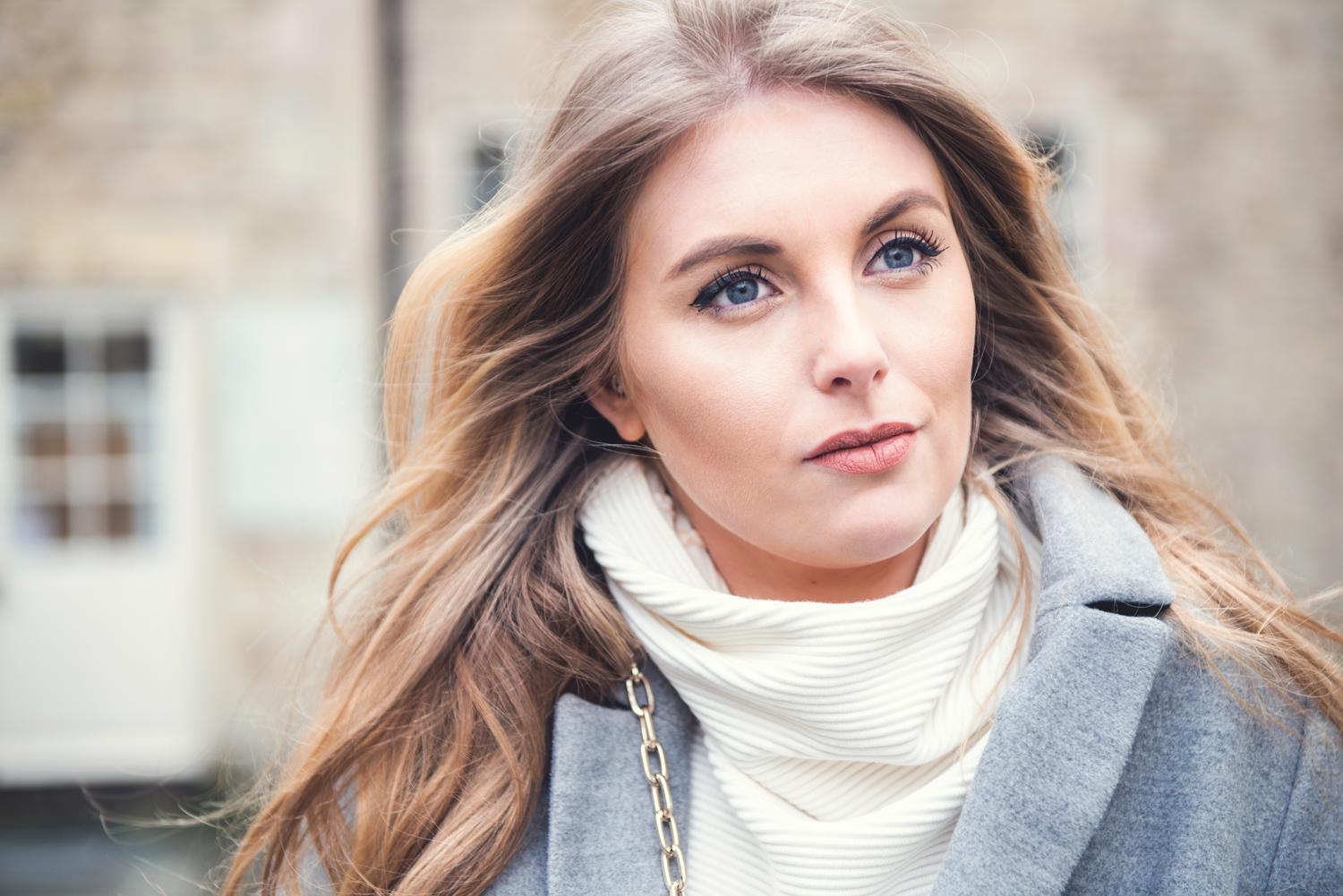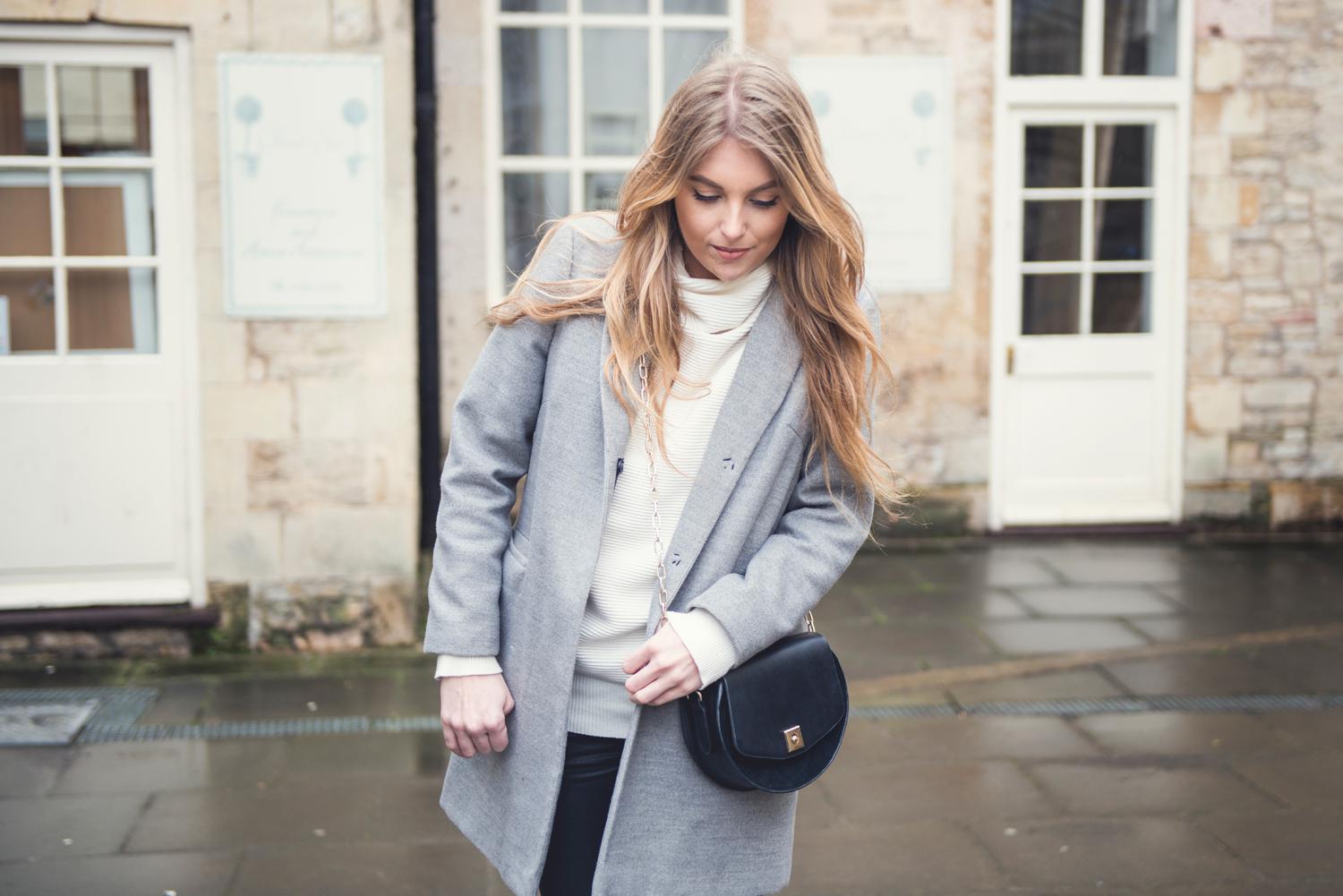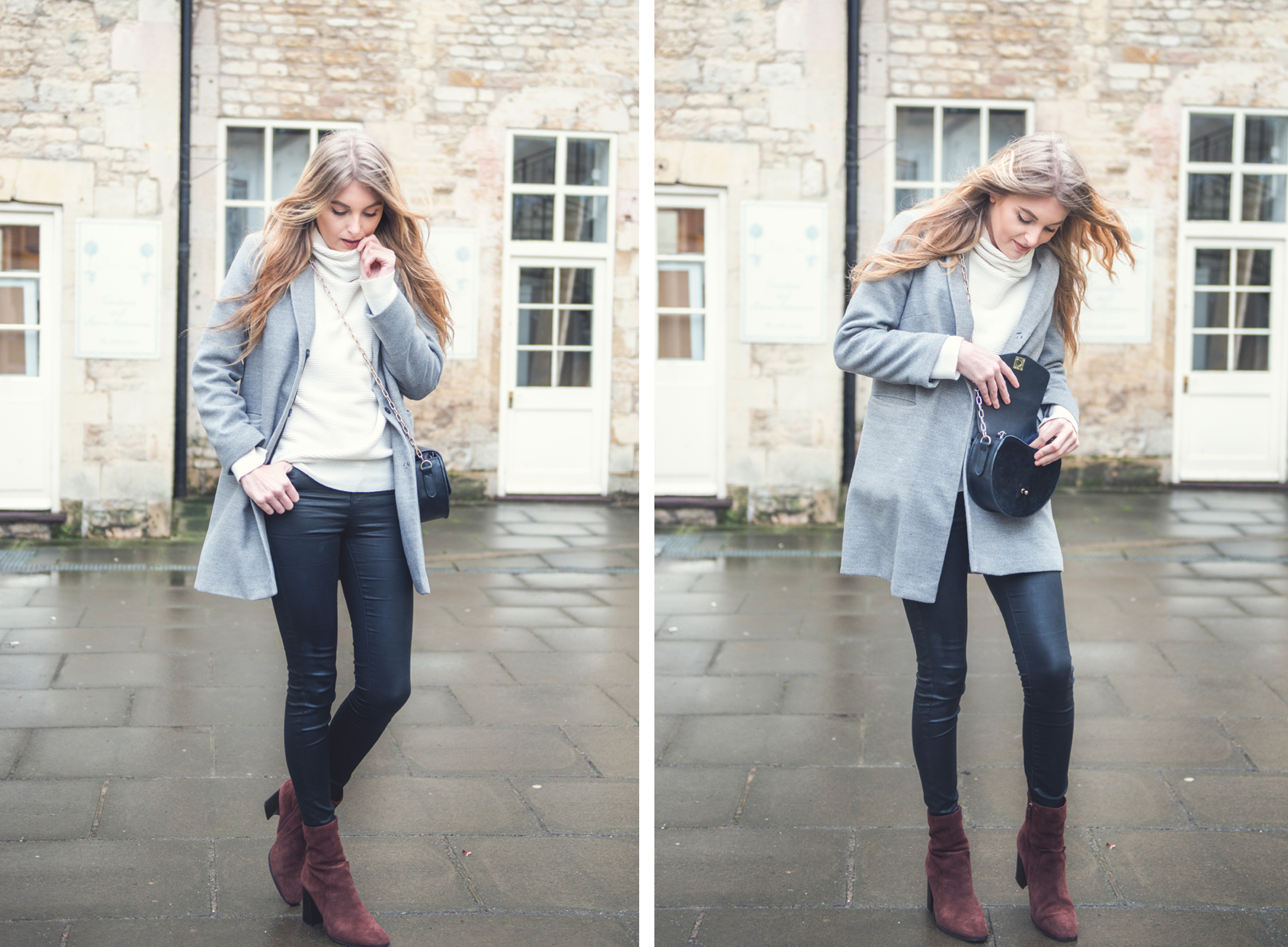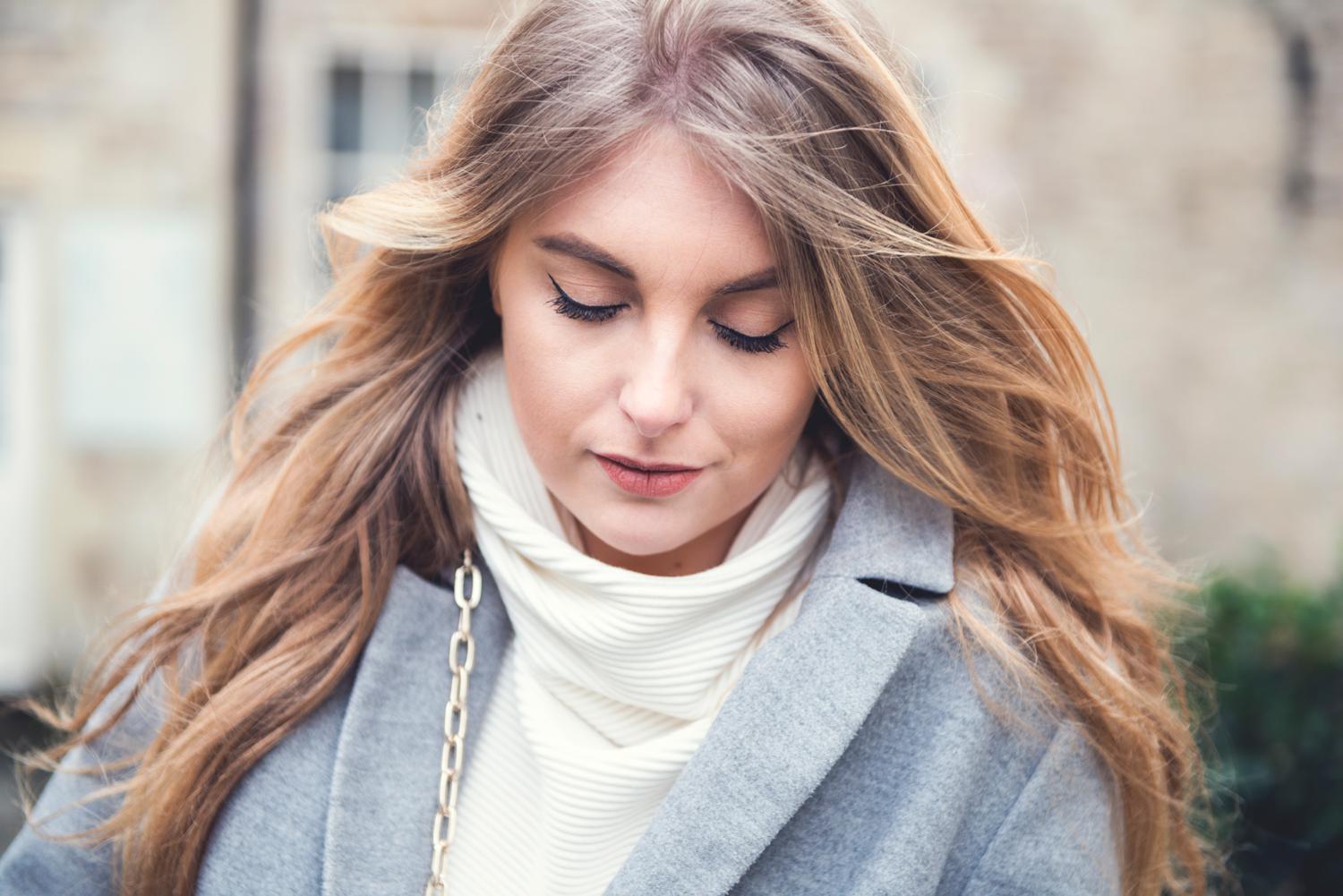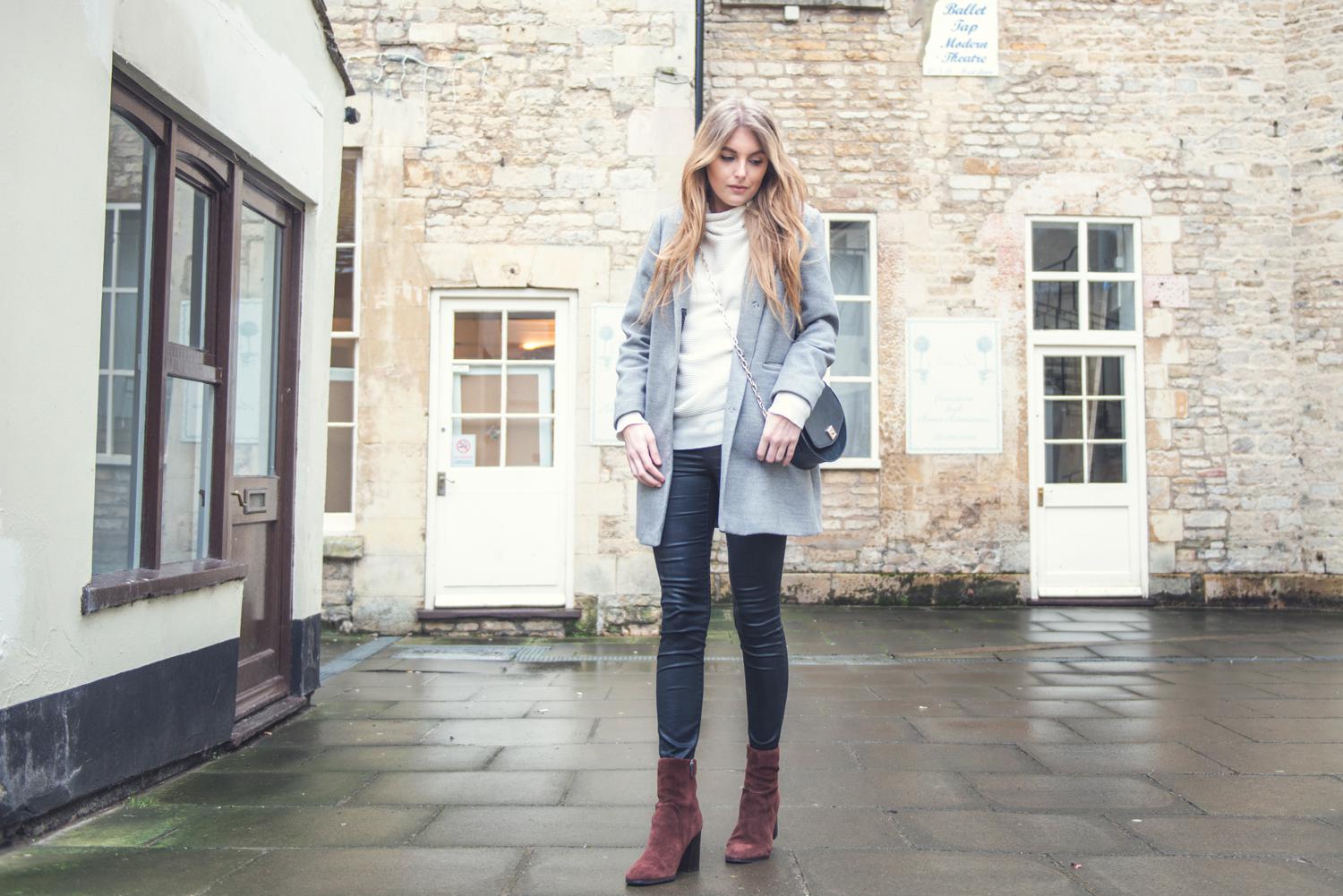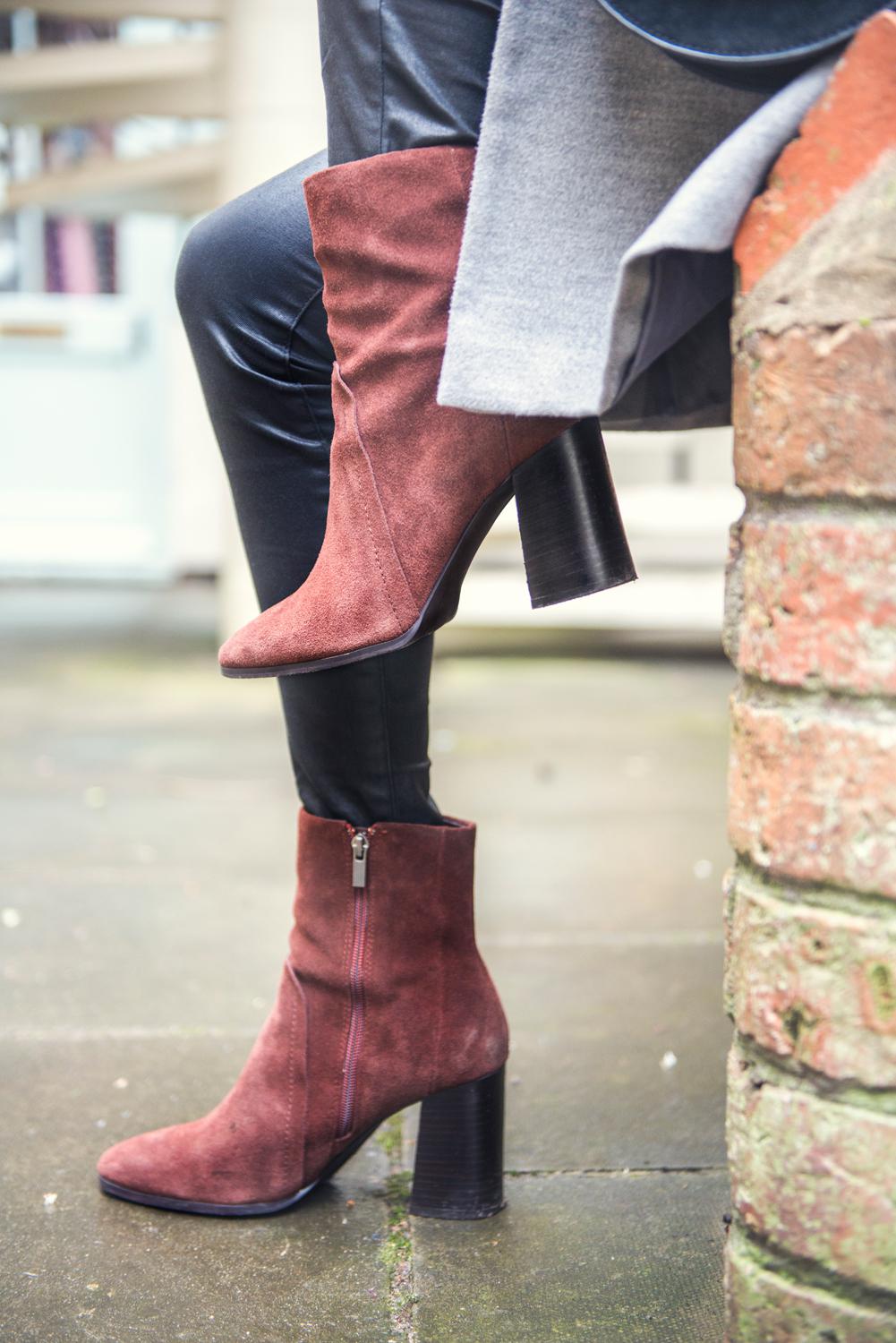 Can we just take a minute to appreciate the beauty that is these Suede Next boots?! The colour is incredible and that heel is just something else! I was brave and wore them for the first time in London the other day, I know what your thinking and I was a bit worried, it was a bold move lets just say that! It was fine though! They're so so soft and comfortable! I didn't get 1 blister!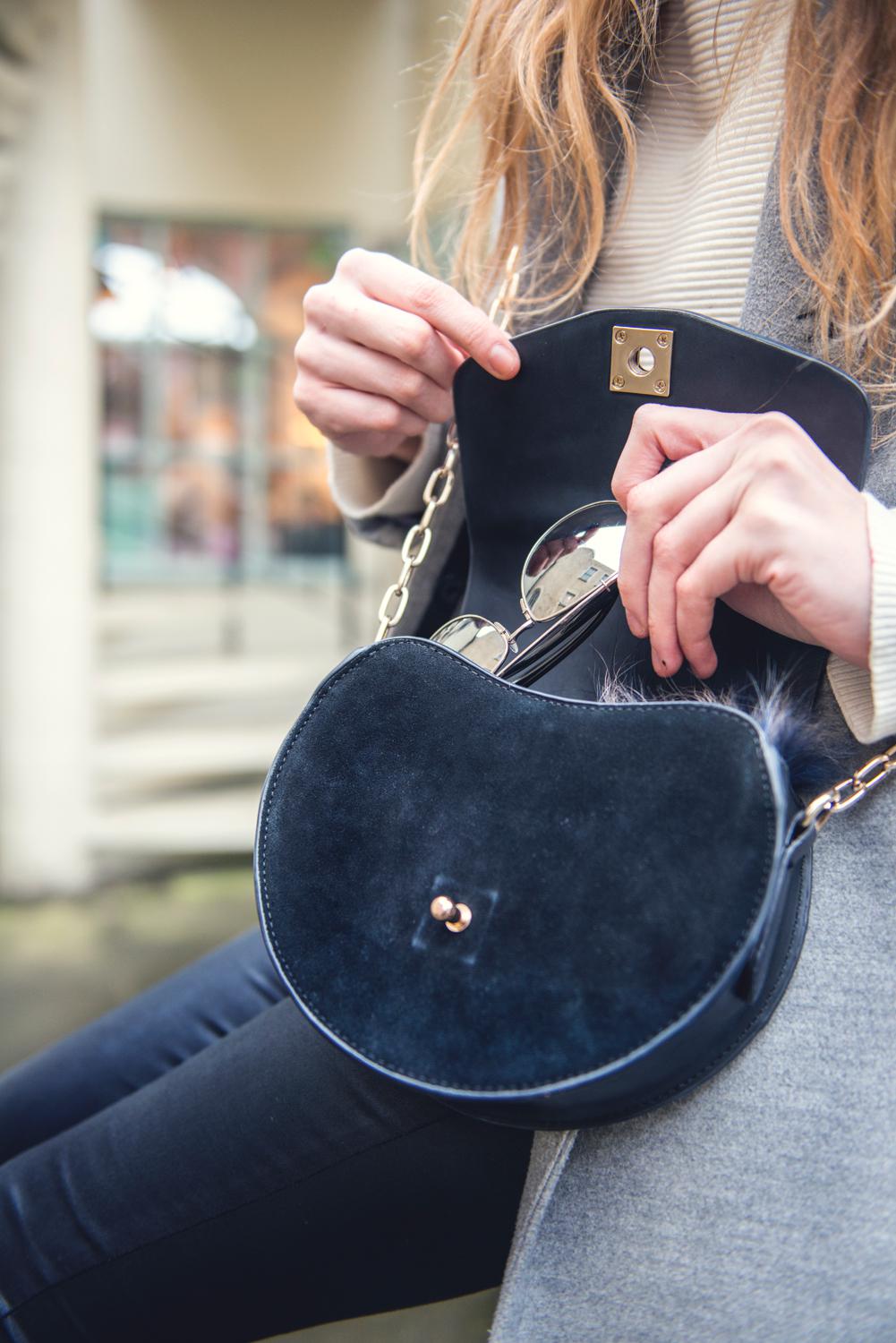 The Glory of a Small bag and Why You NEED One!
Ok, so all of my life I've needed a big bag to carry around everything, basically my junk wouldn't fit in a small bag. Which is why I generally only reserved the small bag for nights out and special occasions, but whats this? A daytime outfit? With a small bag? Every day? Let me welcome you to the glorious world of the small bag:
Wonky shoulders and aching arms are a thing of the past
I came to think it was a normal thing to have a red itchy indent on your shoulder at the end of the day where the contents of my bag, aka my entire life had been pulling in one place. it's not, small bags won't do this!
If it doesn't fit, you don't need it
Two notebooks, a diary, two purses, a bag inside the bag, the contents of a fruit bowl and a bottle of water to name but a few things I used to carry around on a daily basis – no this is not an exaggeration! Now I carry lipstick, a mirror, a card holder and my phone and keys, and guess what, I never need the other stuff!
You don't have to carry other peoples things
I don't know if I just have doormat written on my forehead or if this is a trait of all big bag holders. People seem to assume that I brought a big bag out for the sole purpose of carrying their stuff round so they don't have to have a big bag, or a bag at all . . the cheek!
The list could go on but basically, the jist of it is, you don't have to carry other peoples junk around or your own. Consequently, you will not get wonky shoulders. The best bit is, when your arm doesn't feel like it's about to drop off, you can shop for longer!
I am so in love with this knit from Sheinside, I've been wanting a ribbed jumper for a while and I found this one on the Sheinside website, the best bit? It's only just over £20! I'm sometimes a bit hesitant about Sheinside because it's very hit and miss with the sizing but I love the oversized fit of this! I think it's my new favourite thing, and yes I am aware I say this often! Shop the look below!
Don't forget to follow me on Bloglovin' to make sure you stay up to date with my latest posts! I've also done my first youtube video, a Q&A and donut challenge! Just a fun little video for you guys to get to know me a bit more and my personality as sometimes it's hard for it to shine through on a blog post! I hope you like it! Make sure you subscribe and let me know if there are any videos you want me to do!
All photography by Kirk Schwarz, find his website here and his Instagram here!