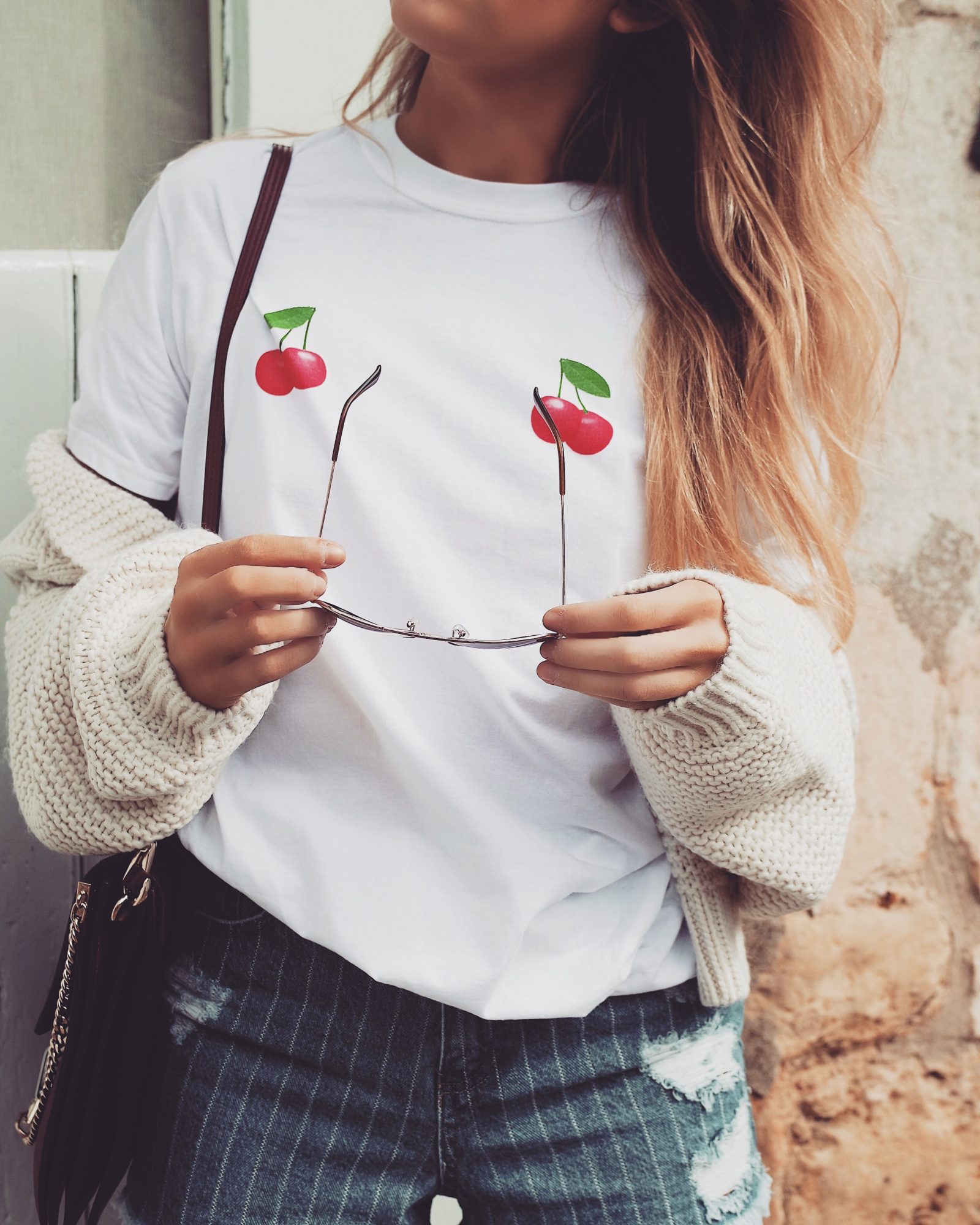 The £4 T Shirt, The £12 shorts and the £2.50 sunglasses. No, this isn't a joke and yes, you should go and get your purse because I'm about to rock your world with the most amazing new affordable fashion brand you're going to want first dibs on.
LOTD | The New Affordable Fashion Brand
LOTD is a super new affordable fashion brand – around a month old when you're reading this – that's spreading like wildfire.
Slogan tees? Check
Statement denim? Check
Sassy Sunnies ? Check
And when I say affordable price tag, I mean ridiculous. I'm talking £2.50 sunglasses, £12 denim and quite possibly the bargain of the century, this tee is just £4! This reminds me so much of the Song sisters tee's but obviously for like, the tiniest fraction of the price.
If you guys haven't checked them out already then you're missing out. Think Missguided with 80% price reduction and you'll be on the right line. They're fun, sassy and the styles will not be around for long.
Affordable fashion at it's best.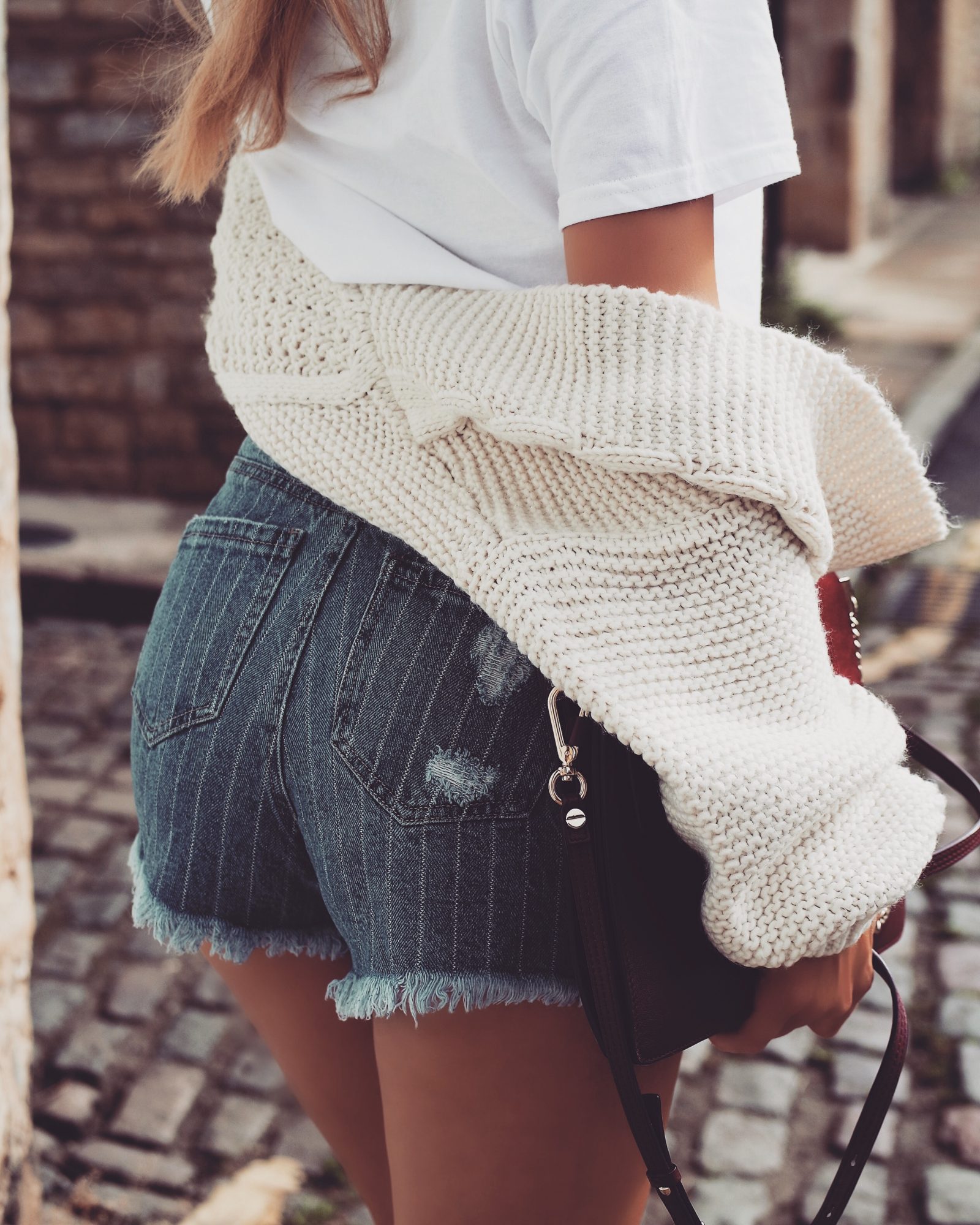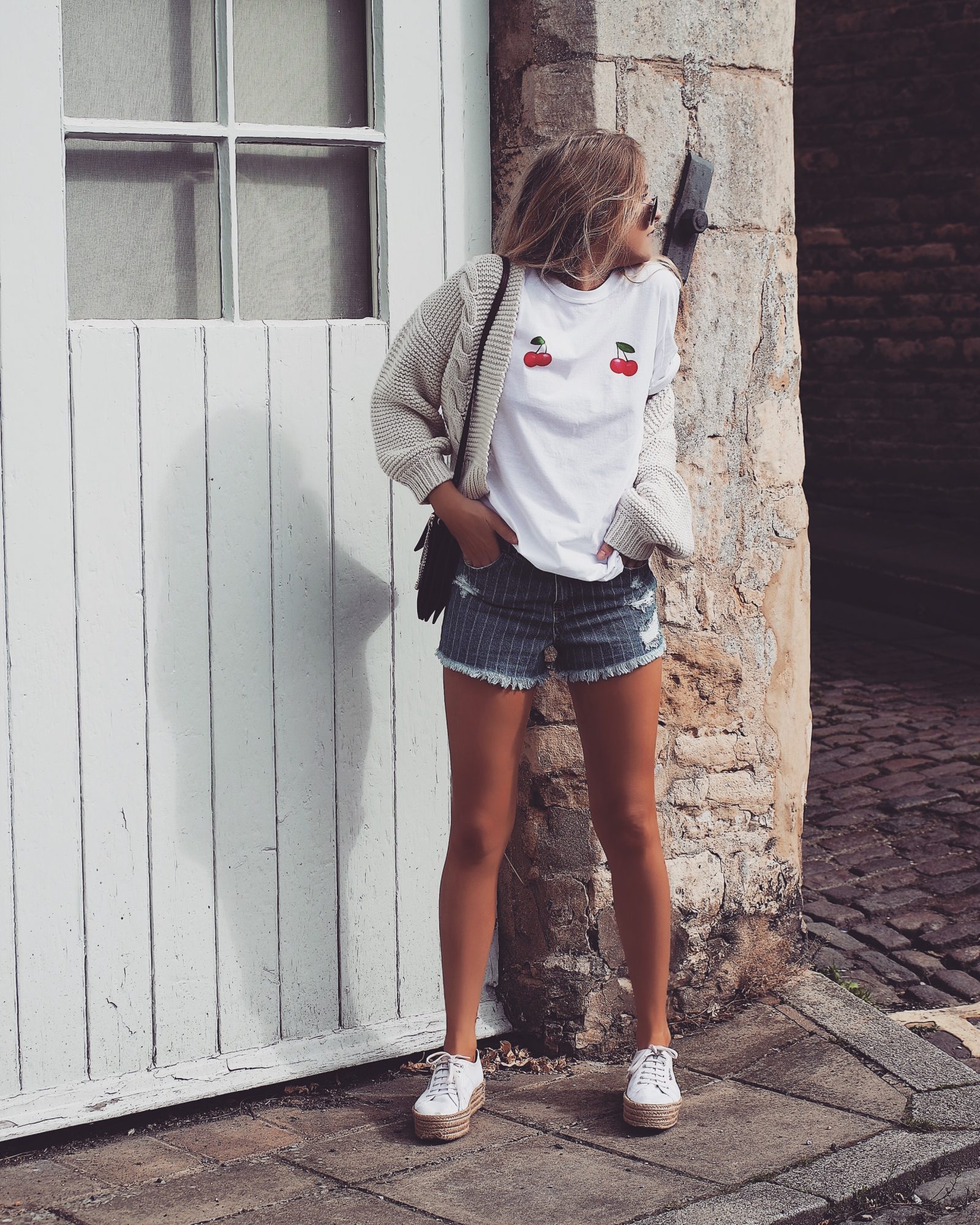 Turns out tit tee's work with no tits, interesting.
The Cherry tit tee is the star of the show and the pin striped denim's the backup singer. Perfectly harmonising to create a look of basics with a sassy edge. This ain't no ordinary white tee/denim combo. Everyone meet my new go-to outfit. Next time you see my rushing out the door to run errands/run to the corner shop for Haribo. This is what I'll be wearing
I had to add a chunky knit because it wouldn't be me if there wasn't a cardigan involved. As a UK 8/10, 5ft 7 I went for the top in a medium because I'm alllll about that oversized look. The shorts I opted for a size 10 as I often find shorts can fit a little too snug and no one want's to be the 27 year old woman with her but cheeks hanging out . . . no one.
This post is in collaboration with LOTD though all thoughts, opinions and creative direction are my own