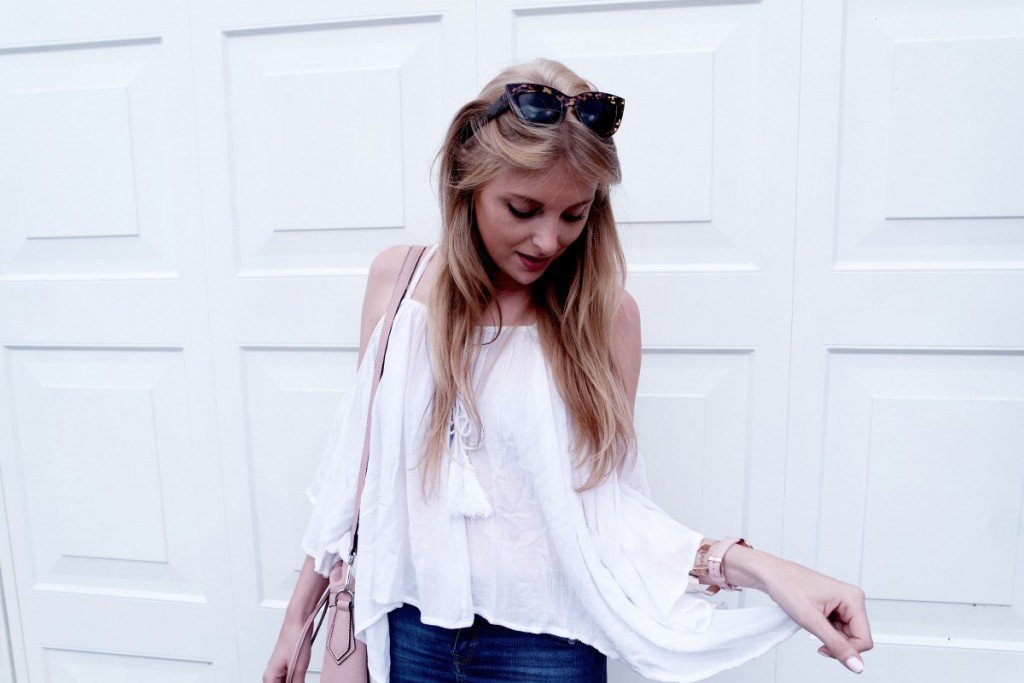 I'm so excited to finally wear this top, I've had it for a few weeks now but I lent it to one of my good photographer friends for a shoot. I picked it up from Boohoo for a mere £18 which I was pretty happy about! I love floaty tops almost as much as I love cold shoulders!
Last week I was sent this beautiful pastel bag from Label MB, I'm normally really boring when it comes to colours of handbags. I find it difficult to venture away from black, even tan is pretty out there for me so the last thing I would usually pick is a pink bag.
Oh how I was wrong! Pink goes with everything, everything I wear anyway! I'm a sucker for a bucket bag and love the textured detailing. All I can say is I wish I had it earlier for the whole of summer!