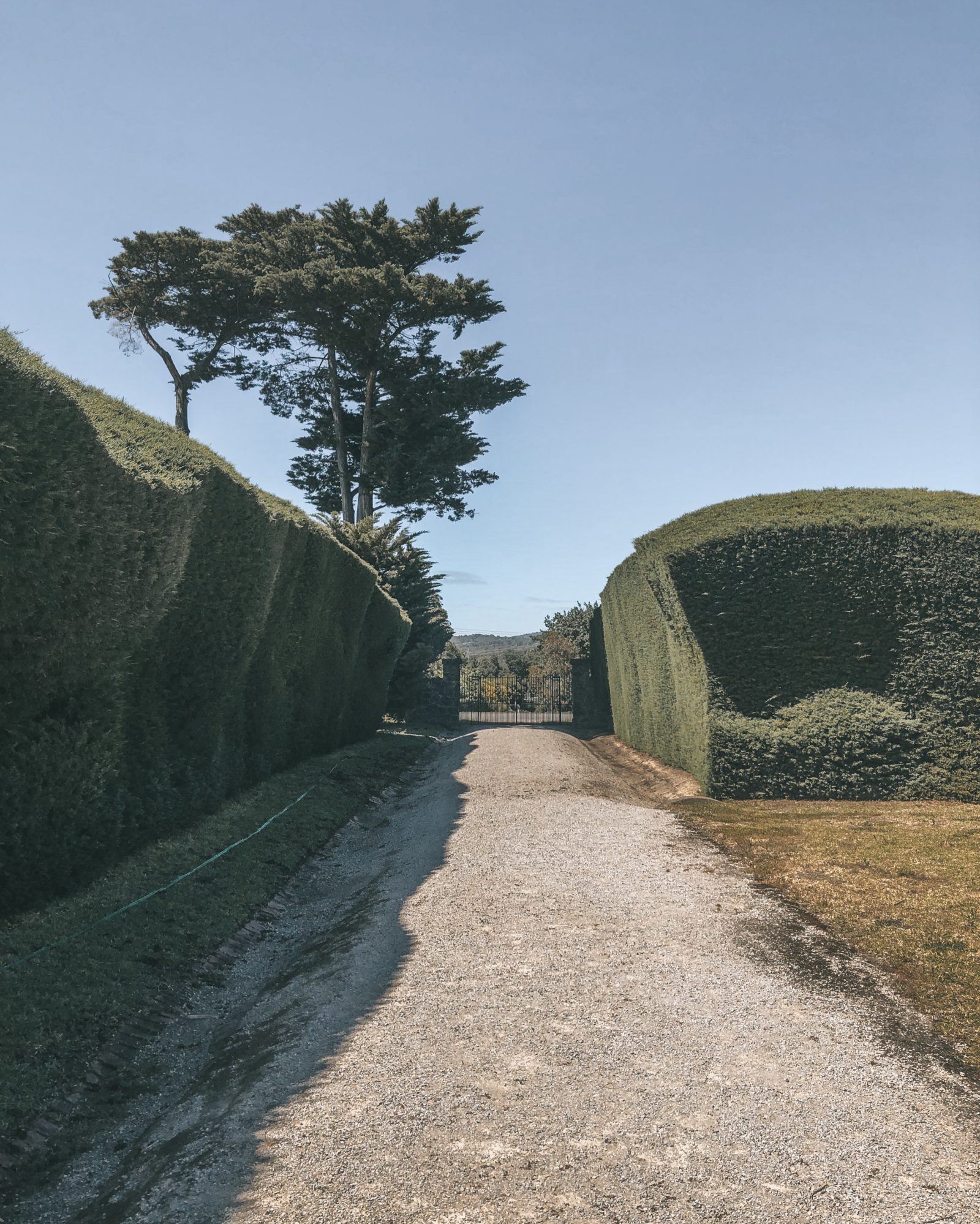 Hey guys!
So I've been meaning to write this post since we went on our honeymoon in Australia which was so long ago now but I've just never got round to doing it! There's nothing like a lockdown for getting those things you never got round to doing, done am I right?! So I'm hoping I can remember all of the details of our honeymoon in Australia and do it justice! We were super lucky that we got to see Australia at it's best as it was just going into summer and before all of the devestation. It was so awful to see everything going on in the places we had visited just a month prior.
Whilst we were there we didn't see much about the bushfires though one morning when we woke up in Byron bay we did smell it in the air, almost like the smell of your clothes after you've sat around a fire pit. I think at this point they were starting to buiild.
Our Honeymoon in Australia
The Gold Coast : Surfers Paradise
So our first stop on our honeymoon in Australia was in the Gold Coast and in particular, Surfers Paradise. Not somewhere I would recommend visiting as to me it felt like a uni town but by the sea and in the heat. The best thing about this place to me was the frozen coke at mcdonalds, and guys I am missing that hugely. Please can someone make Mcdonalds do that here? A coke slushie, it's insane!
We stayed at the Marriott Hotel and honestly it was just perfect for us. We were SO jet lagged so we mainly slept for the couple of days we were here and the hotel was so lovely and had the most amazing pool area with lots of restaurants on site it was just the perfect place to spend a few days getting over our jet lag. The pool area was really something to behold. They had created their own beach complete with sand, a water fall and a slide and that's not even the best bit. They had also created a reef under water with real fish living in it so you could snorkel and swim with the fishes. The most unique swimming pool I've ever swam in! It was amazing! There were also lots of lizards and wild birds etc around the pool, such a wonderful place to relax and drink in the sun!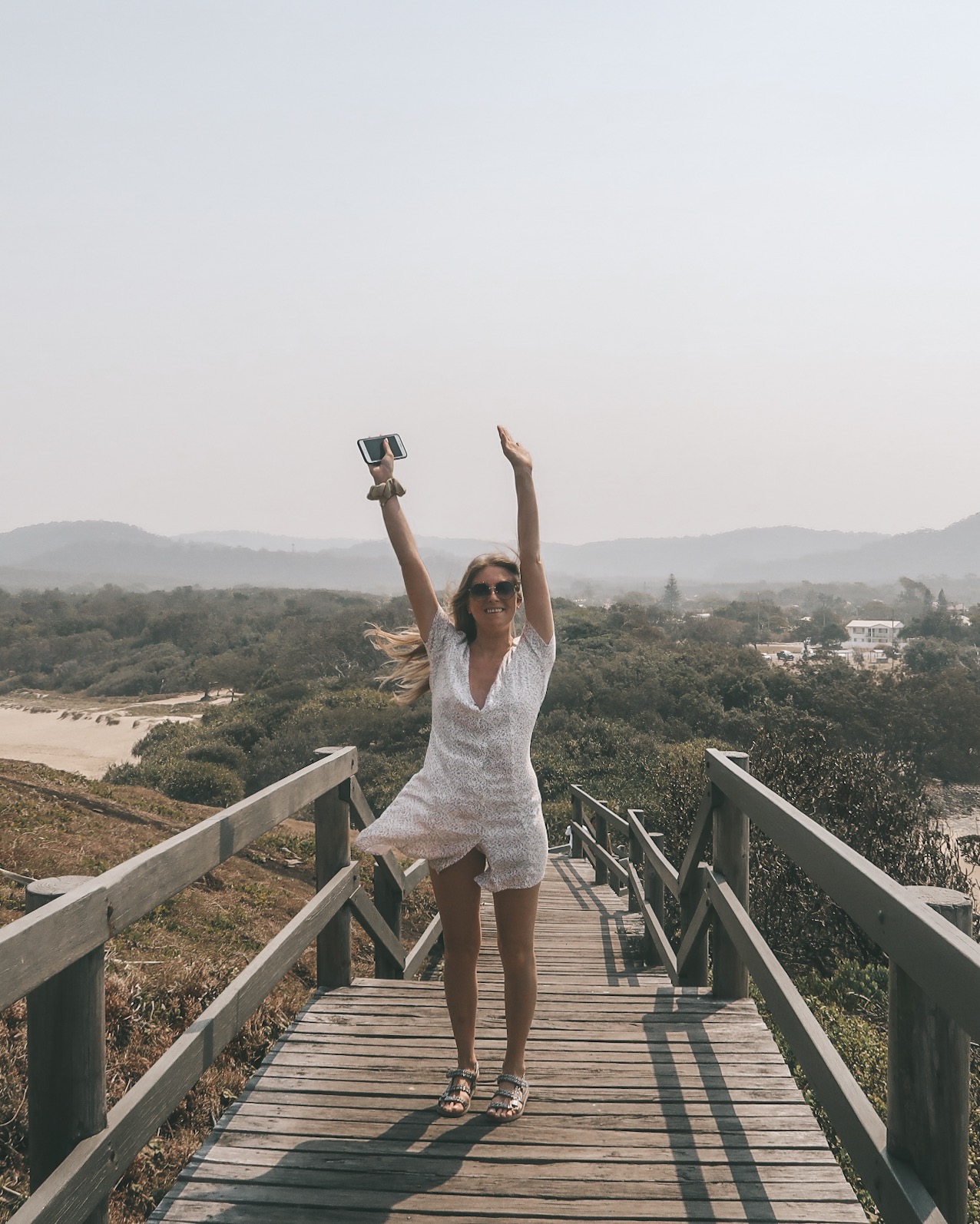 Byron Bay & Bangalow
Now I'm going to be super controversial here and say I wasn't the biggest fan of Byron Bay, the actual centre. But we actually stayed just outside at the most incredible Air BnB in Bangalow. It was so lovely to be just outside and we had a car so we could still go into Byron plus they have ubers. There's so many incredible beaches on the drive up to Byron that one day we decided rather than go to the main beach we would just drive and find our own little spot to spend the day with a picnic and it was just pure bliss!
Because of the jet lag one morning we went to watch the sunrise at the Lighthouse. We had been told about this but we're not good at early mornings so weren't planning on doing it then we were up anyway so figured, let's just go! We were surprised at how busy it was but I guess it's a tourist spot and it seemed like there were a lot of people there who might do it daily as their morning ritual. And what an incredible morning ritual that would be! It's the first place in Australia to get the sun and supposedly one of the first places in the world to get the sun so we watched the sunrise for the first time that day, an amazing experience and in hind sight, definitely worth the early morning wake up call! It was such a romantic and memorable thing to do if you're on a honeymoon in Australia or just visiting! So amazing!
We did still go into the centre of Byron Bay a couple of times to eat and explore and had some great meals. We had a great lunch at Byron Fresh, they did super healthy options and it had a really fun vibe to it with live music outside whilst you eat. We also went for dinner at Miss Margaritas one night an amazing Mexican restaurant with the most extensive margarita menu and they were SO good! I had to try a few of course! The food was also super good!
This is the Air BnB we stayed at. It was amazing and the guy was so so lovely who was looking after it. He even took us out one morning in his "yute" (truck) to go looking for Koalas as they often are found in the trees on the land. If you're looking at your honeymoon in Australia or just going to visit in general this is 100% somewhere I would recommend!
Noosa
Noosa was one of my favourite places from our honeymoon in Australia and 100% somewhere I could see myself living. The beautiful beaches, the nature, the small town feel and the relaxed vibe were just all kinds of amazing. We went for a morning walk around the national park which was a 5/10 minute walk from where we were staying on Hastings Street ( a great location to stay would highly recommend ) every day which was such a nice way to start the day and we spotted so much amazing wildlife including a Koala up in the trees! Seeing one in the wild was just so so incredible!
Another thing we did one morning was go to the natural pools or "fairy pools" which are actually off of one of the walks in the national park. They are rock pools made from the sea and it's mad how the sea is right next to you and wild and this cool refreshing pool is so calm and peaceful! I could have spent the day in there it was so relaxing! The first time we went there was a queue to go in as people were basically just queuing to go in and get a picture then get out again, the classic instagram shot. So we decided to leave it as we wanted to actually swim and enjoy it. The second day there were two other couples who were swimming and enjoying together so we hopped in too!
There's also some amazing beaches along the national park walks and just off Hastings Street. Our hotel which I will link here actually backed onto the beach so we had our pool and then some steps down to the beach it was heavenly!
The food all along Hastings Street was super tasty and I couldn't fault any of it but one place that really stuck out to me was Bettys Burgers. One of my amazing insta friends recommended to go there as it's a small business which started in Noosa and then went on to open chains around Australia and she promised me it was good. She wasn't lying. I was hesitant because I'm not a burger person but this was the best burger ever and let me repeat, I'm not a burger person. They also do "concrete" aka frozen custard, aka an absolute dream. We had one with lotus biscuit sauce and lotus biscuits broken up in it and let me tell you now, I am drooling whilst writing this and wishing for just one more bite!
The Whitsundays : Hamilton Island & The Great Barrier Reef
OK, this is my other favourite place from our honeymoon in Australia. I loved the nature and vibe of Noosa but Hamilton Island, oh baby. It was friggin amazing! So so beautiful! We stayed in a set of apartments and the whole island is apartments if I'm correct and they have communal pools with beach bars so you can go and swim in any pool and by the pools they have communal BBQ's you can use which I just think is so amazing! It's the same with the beach so there were no sun loungers or cordoned off areas. One day the sea had gone right back and we managed to walk so far out and see some amazing fish!
One of my favourite things we did every morning was go and walk down to the harbour where there was an amazing bakery and get something to eat and a coffee and sit by the harbour on the outside seating. There are so many amazing wild birds on Hamilton Island and they just came and stood on the table and tried to eat it out of your hand! You shouldn't feed them so we were trying to politely decline but honestly they were the sassiest birds, not shy at all! There's even warnings in the hotel rooms about the Cockatoos and to not leave anything on the balcony or the doors open because they legit steal from you!!
Another thing we did by the harbour was they have a fish and chip shop and we went and got take out and sat eating them by the harbour and watched the sunset, it was so romantic! Because the accommodation is all apartments there's loads of places that are based around take out like fish and chips and pizza and theres a big supermarket too. You can also rent a golf cart to go around in and some of the apartments even come with a free golf cart to use. We ended up walking everywhere as it's all so close together but there's also a free bus shuttle service which runs every 10 or 15 minutes!
The most incredible experience we had whilst there and possibly over the whole honeymoon in Australia was the reef sleep with cruise whitsundays on the great barrier reef. A sleepover on a pontoon by the great barrier reef which I talked about in great detail in this post here! If you're going on a honeymoon in Australia or even just visiting it's a once in a lifetime!
Another day trip that we really wanted to do but didn't have time for as we were only there for a couple of days – so of course now we have to go back! Is the day trip to White Haven beach with cruise whitsundays. It looks incredible and definitely one to not miss like we did! it's that iconic whitsundays beach, the one you think of when you think of the whitsundays!
One thing you have to do whilst there is go out when the sun is setting to see the bats! They're called flying squirrels as they're SO BIG and literally FILL the sky! It's incredible! There't just so much incredible wildlife there! On the front lawn of our apartments there were always several Wallabys just hanging out!
One negative thing that I feel I have to mention is the wildlife park. We went here expecting it to be a kind of rehabilitation programme or something along the lines of what we had been around in Noosa only to find it was a TINY zoo. And using the term zoo is being generous here. There were koalas being used to be held and taken photos with, Cockatoo's in cages – the same bird that is flying wild on the island. Whilst we were there we actually saw a wild cockatoo fly and look at the ones in the cage then leave and the one in the cage said "bye then" it was actually heart breaking. Crocodiles in cages so small they couldn't even turn around. I was so sad to see this on such a beautiful island.
Melbourne
Melbourne was a funny one for me. It was our final stop on our honeymoon in Australia and I think the fact that I had heard so much about it and it had been amped up so much in my mind made it fall a bit flat for me when I actually arrived. Don't get me wrong we had the most amazing times and I have some great tips for you but I thought it would be my favourite place in Australia from what everyone had told me but for sure it didn't beat Noosa or Hamilton Island.
One thing we did that I loved from our honeymoon in Australia was a Yarra Valley wine tour. This was actually a wedding gift from Jacks brother! We went with an independent person so we went round several wineries and vineyards and even a chocolate factory and a cheese farm. I have to admit I was pretty wasted by 11am but it was such a fun day. We bought something from every place and when we got back to the hotel at around 5/6 we put a film on and had our own little wine and cheese night which was the perfect way to end the day!
We also went to the Botanical Gardens and the Natural History Museum, both great places to visit, super interesting. One thing I was super shocked by was all of the live animals in the Natural History Museum. I don't think they have that in any of the other countries we've visited and I'm really not sure how I feel about it. I know people need to learn about things but I'm not sure that's the best way?
The penguins at St Kilda are another must see. We went there expecting to spend the day there and then go to the penguins at sunset when they are all meant to come in for the day and it's amazing to see. However when we got there it was a bit like, oh, what do we do? There wasn't a ton to do there and it seemed quite run down. We decided to take a walk up the pier anyway and we actually spotted some of the penguins already so we decided to head back as we felt actually it was really nice to see them like that and I don't know if it would have had the same effect being stood in a massive crowd of people with cameras.
We also found some amazing restaurants I wanted to shout out whilst there, I think we ate like 5 times a day whilst in Melbourne! If you can't do it on your honeymoon when can you am I right?! There was an Italian that was so good we went twice !! Called Tipo 00 the pasta was insane especially the Gnocci. I'm drooling just thinking about it!
We also loved Mother in Law, an Indian restaurant with a twist. They had a really different Indian menu but with the classics too. Things like Naan bread pizza and I think they were called balls of delight – little popadom balls filled with a delicious sauce! They had super fun old school music and it had a really hip feel to it which I loved as most Indian restaurants I've been to before are quite traditional so I thought this was a fun take on it! Plus it's one of my favourite types of food so it would always be a winner to me!
If you like Thai food you should also go to Bangpop, they have SUCH amazing Thai food and it's right by a shopping centre we stumbled on and only really went in because it was raining but it was a huge discount outlet with both high street and high end!
Whilst there we stayed at Zagames House which was so nice and a great location just a 5 minute walk to the centre!
I definitely loved the time we spent in Melbourne and we had such a fun time but I think if we were to re do the trip, I would spend 3/4 days here and longer on Hamilton Island! My favourite place from the honeymoon in Australia has to be Hamilton Island or Noosa!
PS YOU MIGHT LIKE THIS The Great Barrier Reef Sleepover OR 10 Ways To Calm Your Anxiety in Uncertain Times