I have to admit, before I was approached about doing this post I hadn't really heard about Peacocks for a while, not since I heard they'd gone into liquidation that is! Anyway, clearly these rumours were false because they're here and they're stronger than ever. My whole outfit here is from Peacocks with a few classic pieces to pull the look together and make me look a million dollars!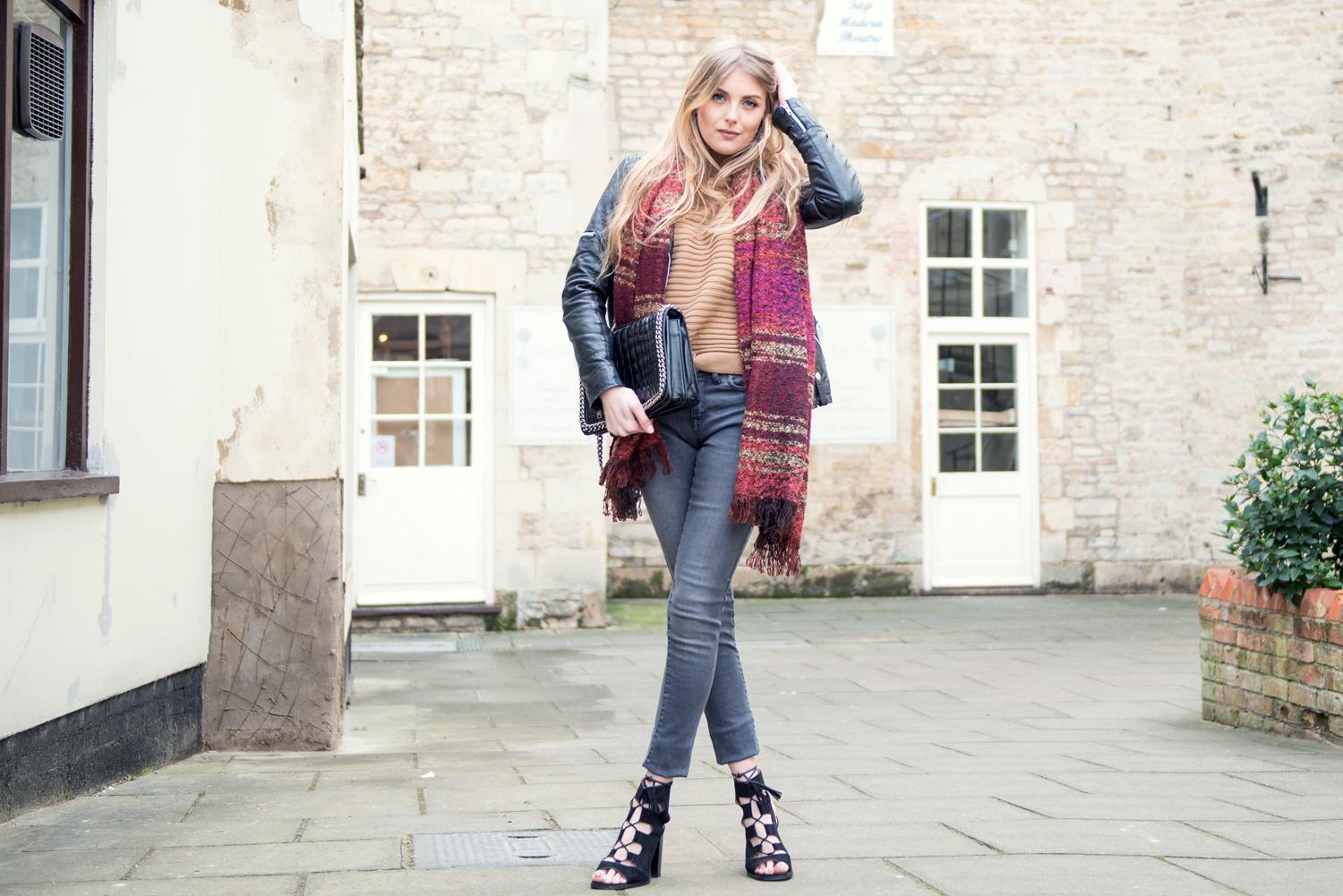 Styling My Look with Peacocks
I find that when you're shopping with a lower budget, the trick to not looking like your shopping on a lower budget is to mix in some of your favourite classic pieces to create the overall look. Here I've simply added my favourite Leather jacket and my beloved Zara bag to a head to toe Peacocks look.
I've also styled the pieces to give them some of my own personality which I feel is essential with anything really! The jeans were a longer length than I would have liked so I simply folded them under so they hit exactly where I wanted. For me, I'm all about that little gap of skin between my shoes and jeans, I just feel like it breaks it up a bit!
I'm loving camel and turtlenecks at the moment so couldn't resist this ribbed one from Peacocks! Remember in my Haul video, talking about my love of ribbed jumpers! Well here you go!
I was shocked at how much I love these shoes, I have a pretty good collection of lace up shoes as you may well know! The attention to detail on these is so much more than I expected, Peacocks have really surprised me here! I love the square shaped toe and the little tassels on the ends of the ties. These are actually a lot better than some of the other styles I've got for triple the price!
What do you think to how I've styled up my Peacocks look? Are you someone who mixes in low end pieces with old favourites like me or do you stick to one or the other?!