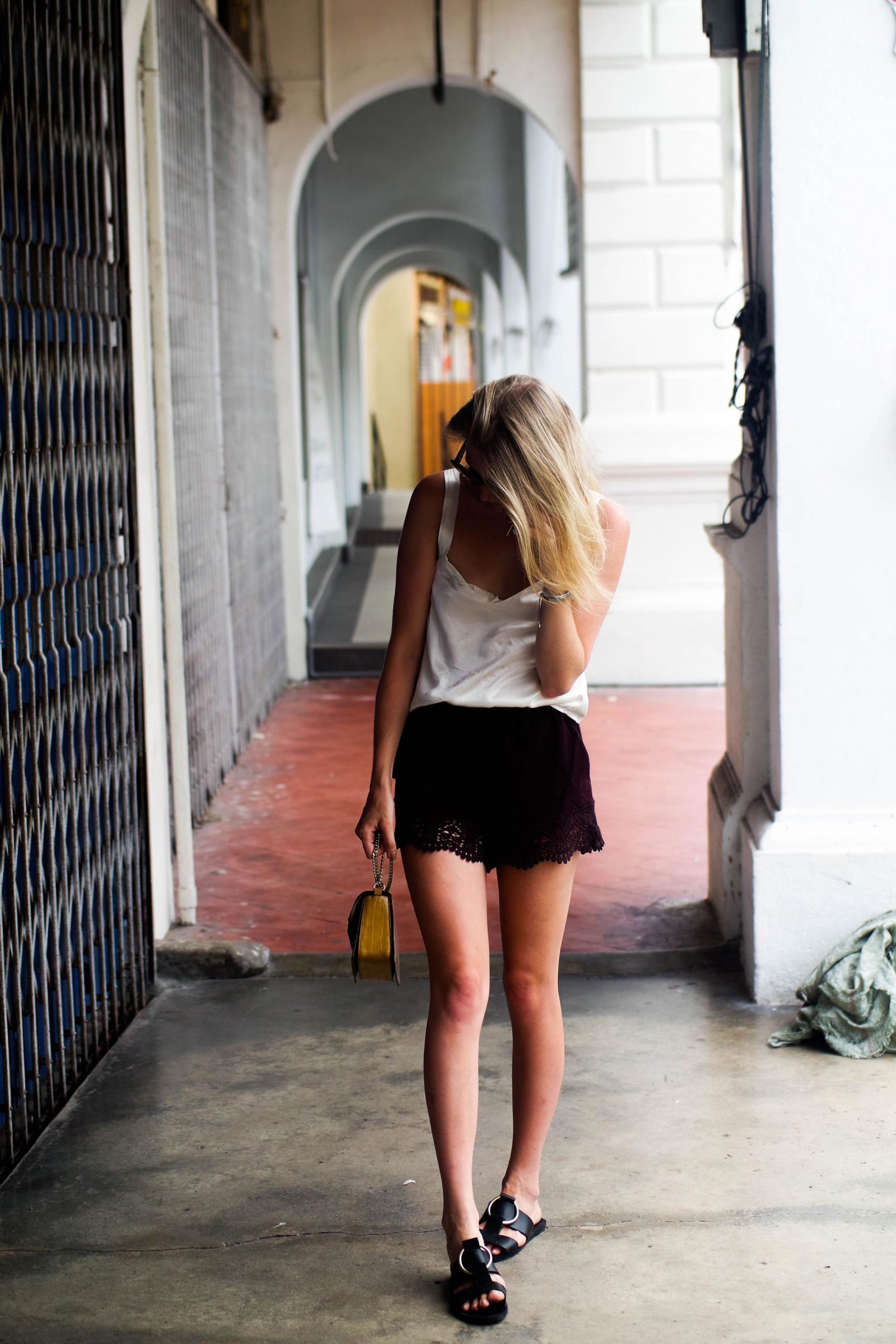 Although this was just a week or so ago, it feels weird writing this like I'm talking about a few months back! Since Melaka we have been to Kuala Lumpur and Kota Kinabalu in Borneo. Now we're in Kuching, Borneo for a few days to do some rainforest exploring!!!
If I'm honest I wasn't that big of a fan of Melaka. Don't get me wrong there's loads to do there, the cultural history is super interesting and the streets are bustling. But for me I didn't enjoy the food and food is a big thing for me! I don't know if I just made bad choices at restaurants or it was the constant smell of dried fish (the worst smell you could possibly imagine, I can't even explain – like a room that's been filled with stilton cheese and left for 100 years with the heating on high!!!!) but it seemed that I never really came away feeling full, happy and satisfied for the whole time I was there!
We've actually decided that we're going to have a break from South East Asia for a couple of weeks after Borneo to try some different food, a new environment and better climate before we head to Thailand! I'll tell you more on my next travel update!! If you didn't see my last one you can catch up here!!
It was hard to pick what to wear in Melaka (and has been too in Borneo) as Malaysia is a Muslim country. I didn't really think about this when I went out the first day in a backless dress and was being totally gawked at! Yesterday I went out in Borneo in a cold shoulder top and a man actually tutted at me!!! With this in mind plus a limited wardrobe and a boyfriend who thinks he knows fashion more than I do and always has an opinion, getting dresses was a battle to say the least!
I picked up these maroon coloured shorts from H&M when I was in Melaka to try and add some variety to my travel wardrobe, though I can't lie I still gravitate to my denim shorts!!! I paired them with my silky cami which I was finally able to wear as our hotel had an iron!! LUXURY! Jack said I looked like I was in my pyjamas, I said "good"!!! The thing I'm finding hardest is my limited accessories, just these shoes, flip flops & converse! I guess that's what travelling is all about though! I think travel bloggers must bring 5 suitcases with them or be really good with packing!!!
OUTFIT DETAILS
Top : H&M SOLD OUT
Shorts : H&M SOLD OUT
Sandals : Mango OLD
Bag : Zara
*Bracelet : Links of London
Sunglasses : Asos OLD
Top : H&M SOLD OUT
Shorts : H&M SOLD OUT
Sandals : Mango OLD
Bag : Zara
*Bracelet : Links of London
Sunglasses : Asos OLD
Make sure you follow me on Instagram, Snapchat (sineadcrowe) and Bloglovin so you can always be up to date!!!
Speak soon!!xx