I feel like there's so many different online shops that have popped up over the past few years, it's hard to know which ones are good and which one's to avoid. I'm not a huge one for online shopping – usually I only shop online if I know the shop from the high street, but I've been trying to reform my shopping habits! In The Style UK is one I've definitely made an allowance for, I've tried and tested it and can honestly say it's safe guys! What's more is that I have a 10% discount code for you beautiful people! Just enter the code SIN10 at the checkout!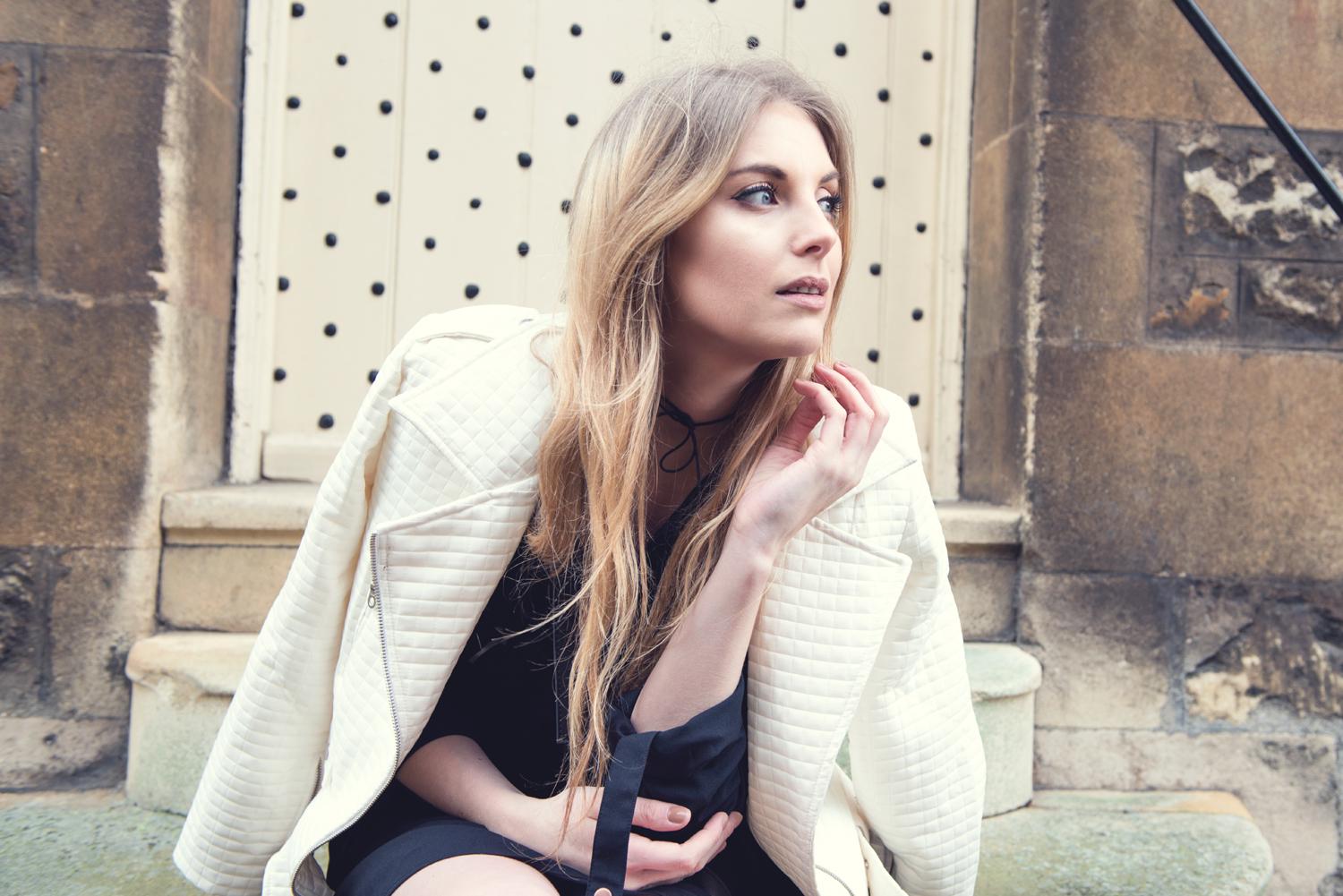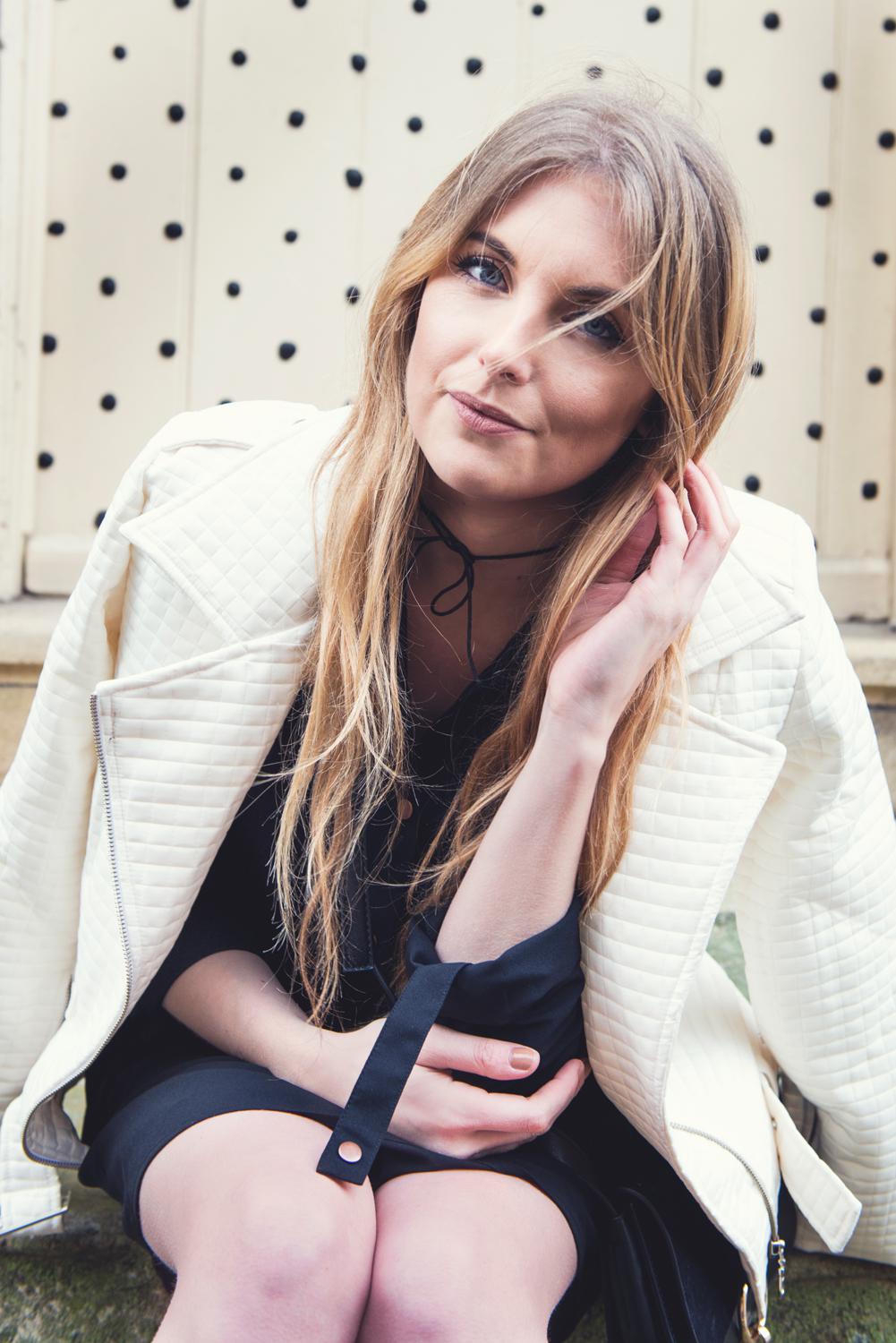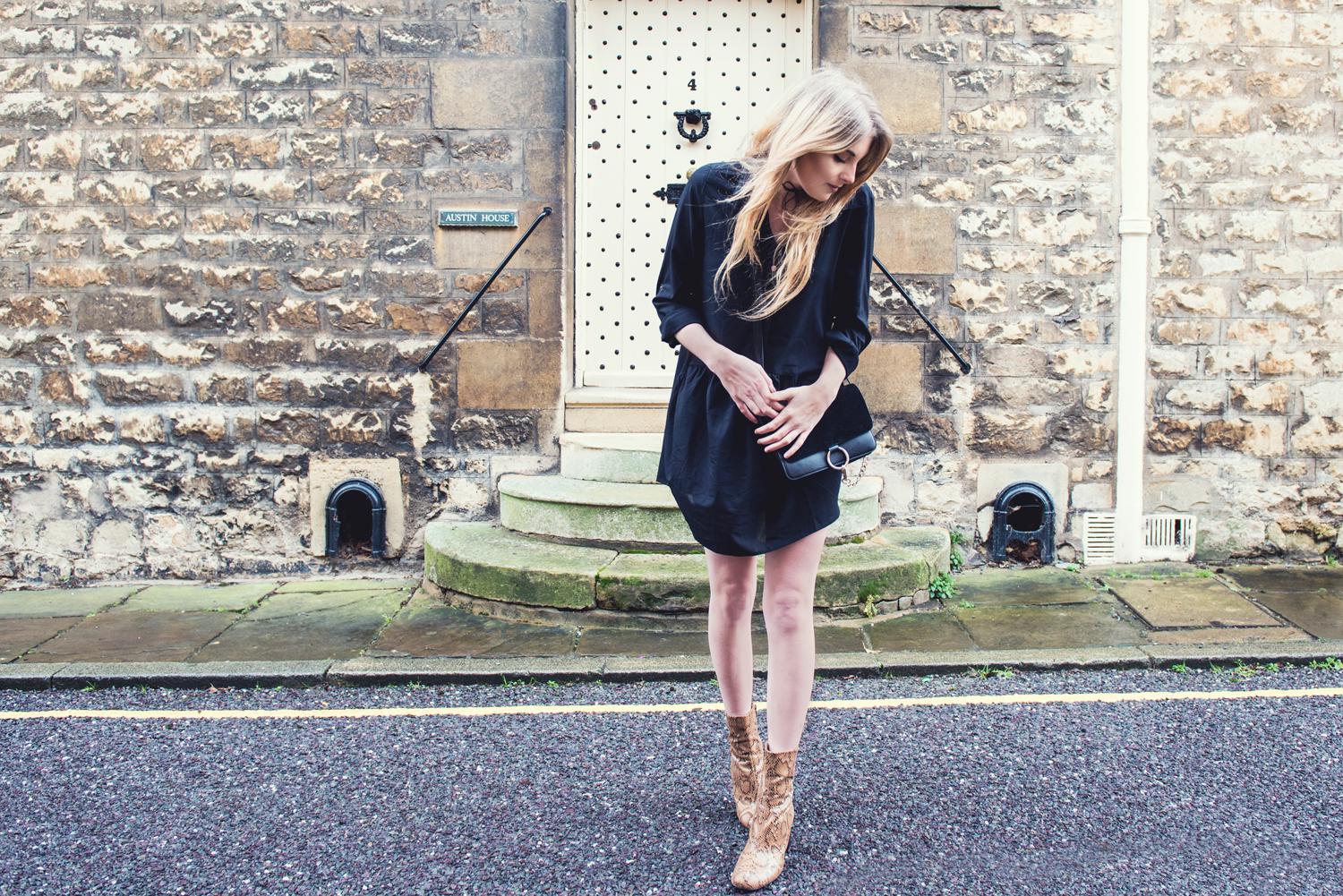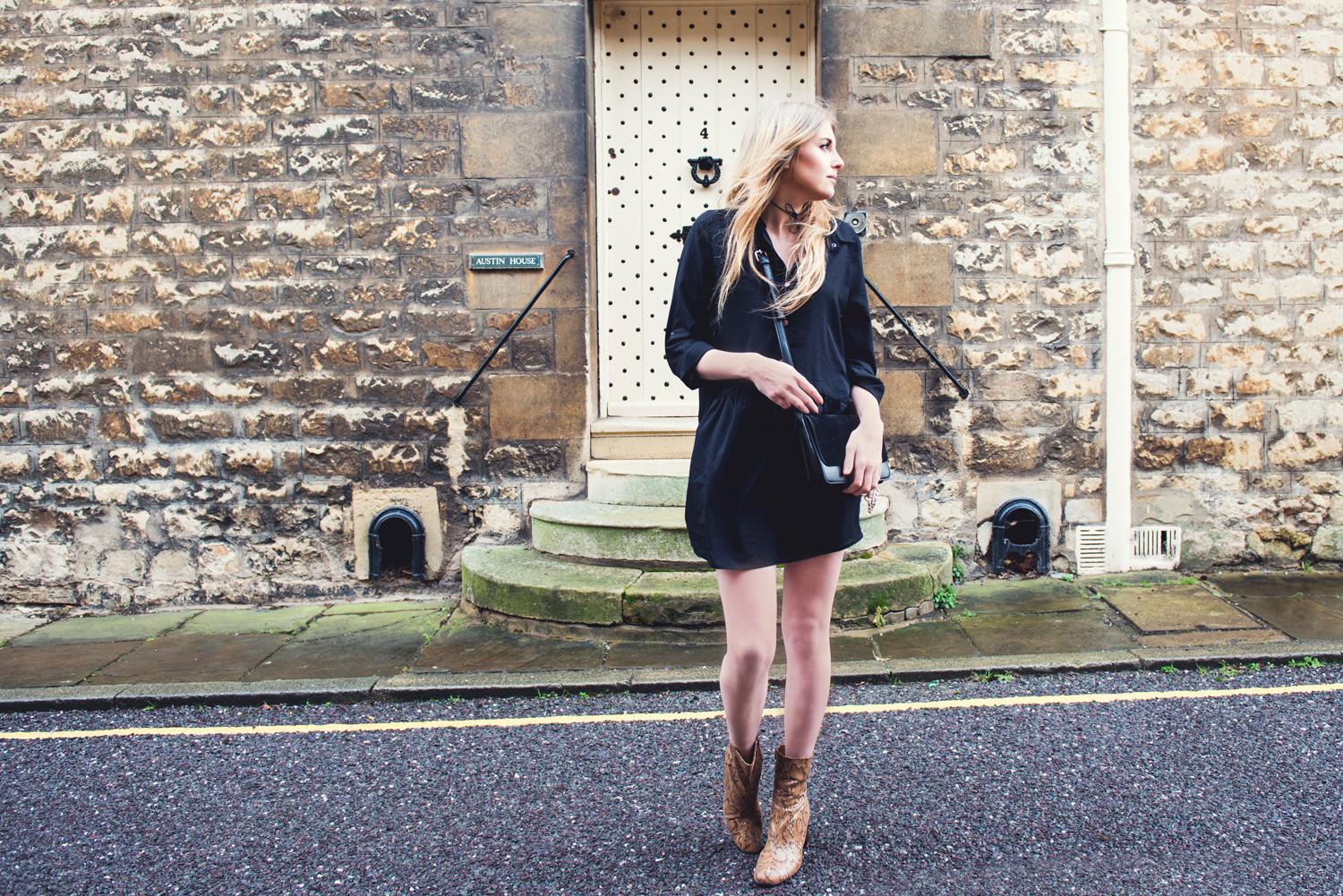 *Jacket : Shop Fashion Bazaar // *Dress : InTheStyle UK (use code SIN10 for 10% off sitewide)// Boots : Next Sold Out // Chocker : DIY – See how I did it here! // Bag : YesStyle
I Love this dress from In The Style UK, my sister had a shirt dress that I used to borrow a lot so I figured it was time to get my own. This one's got a super casual edge because of the drop hem which I feel makes it look a bit more casual for day wear! I paired it with these snake boots and my DIY choker, these boots are my favourite for wearing with skirts because they come up slightly higher which I find oh so flattering!
I managed to nab my sisters Chloe dupe on my way out the door which I was pretty happy about, she is actually a hoarder and ordered it in all three colours available. Now I don't know how I feel about dupes to buy one myself but I'm more than happy to borrow hers and you can't exactly buy a Chloe bag in every colour available now can you!?
I finished the look off with my favourite white jacket from Shop Fashion Bazaar, would you have believed that I actually didn't know if I'd wear it much when I first got it and now it just seems to pop up in every outfit that I do!!
Please excuse my awful liquid eyeliner in the above photo, it's my Achilles heel! I just cannot do it, I envy the girls with 'eyeliner on fleek' with the hopes that one day I may be able to master the effortless flick! If you have any posts on it, tips, tricks or youtube tutorials I will be forever in your debt if you could leave me a comment below!!
Shop the Post
All photos taken by Kirk Schwarz. View his website here and his Instagram here!
Don't forget to follow me on Bloglovin' to make sure you're always up to date and never miss a post!!!