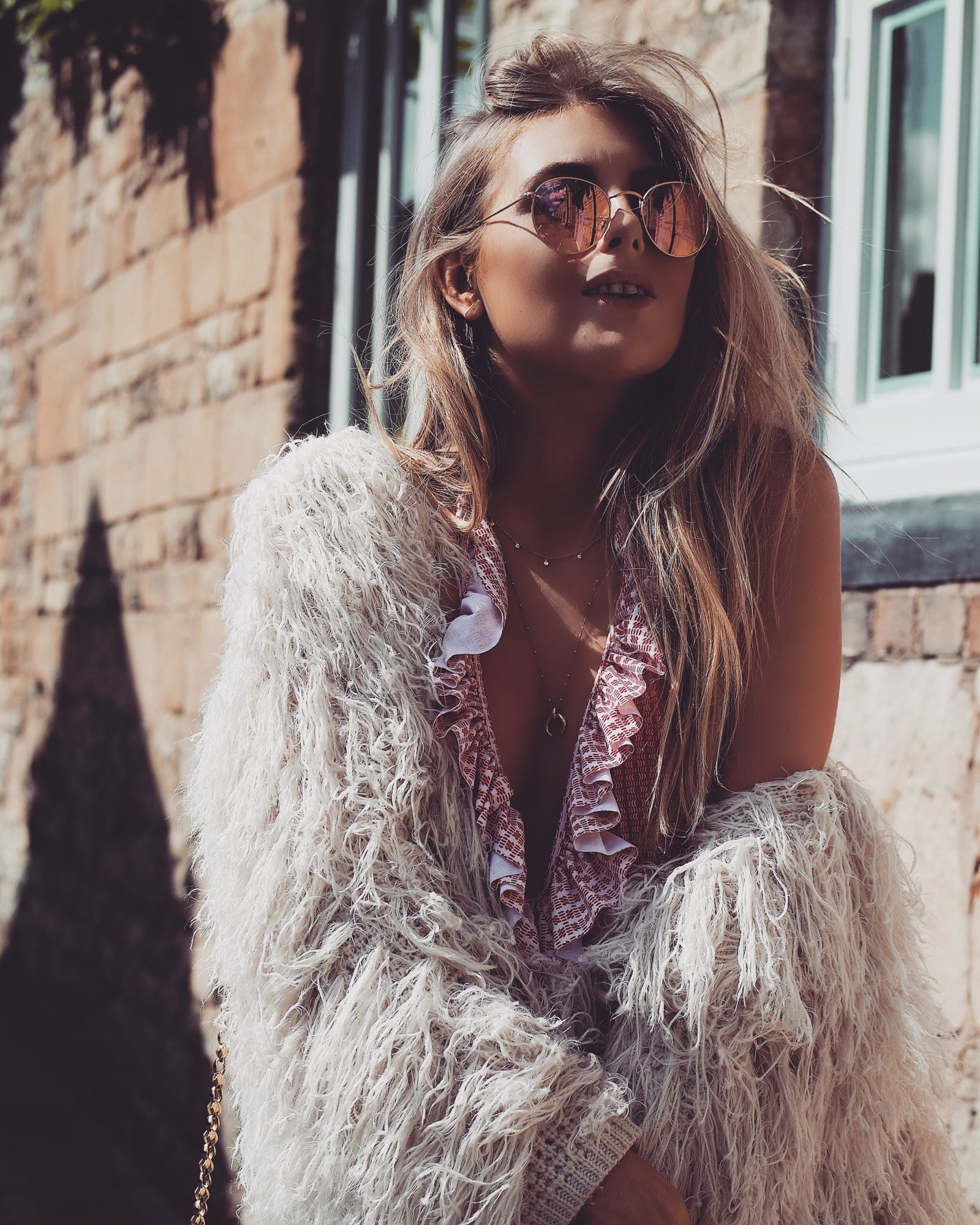 Styling the One-Piece for A/W. Yes, I am referring to the swimsuit variety and not the body. You see after seeing this piece in the Farfetch style guide about styling the one-piece for summer I got to thinking. Why does a swimsuit have to stay explicitly just for one time of year and the poolside? I wear all of my other clothes year round (excluding fur coats) so why not this?
The Humble One-Piece
The humble one-piece has done some social climbing this summer and firmly set itself on top of the swimwear pack as a firm favourite with the styleset. As Jess Dempsey pointed out, the one-piece is no longer associated with grandmas and mummys, it's sexy.
This one in particular is super flattering and definitely deserves some love all year round. Something like this shouldn't be hidden away for 6 months of the year am I right?
I've styled it here with denim & a chunky knit for the transitional season but I can see it layered over white t shirts for the cooler seasons and let's not forget that the deep V and killer back would look insane with a skirt and heels for ladies night.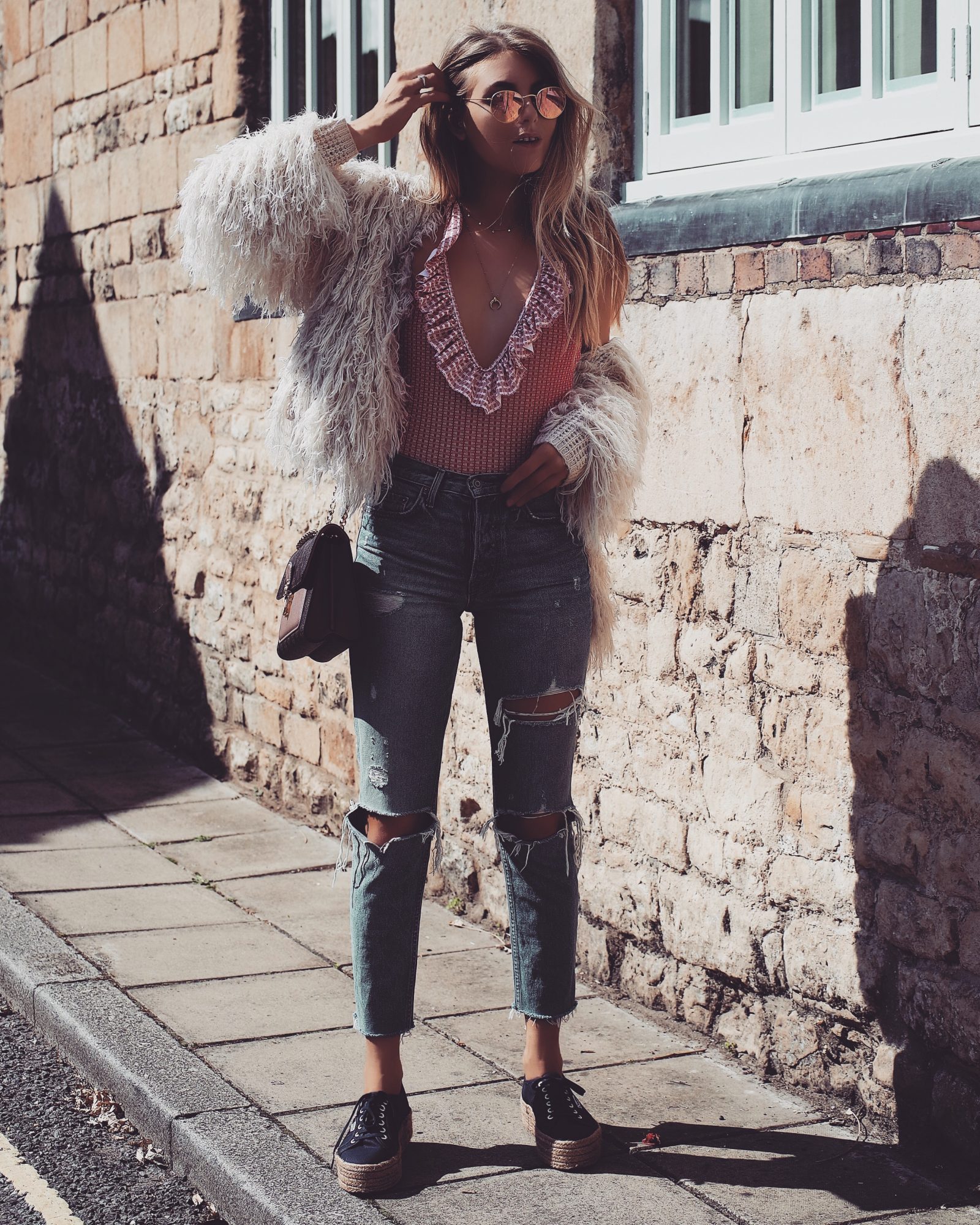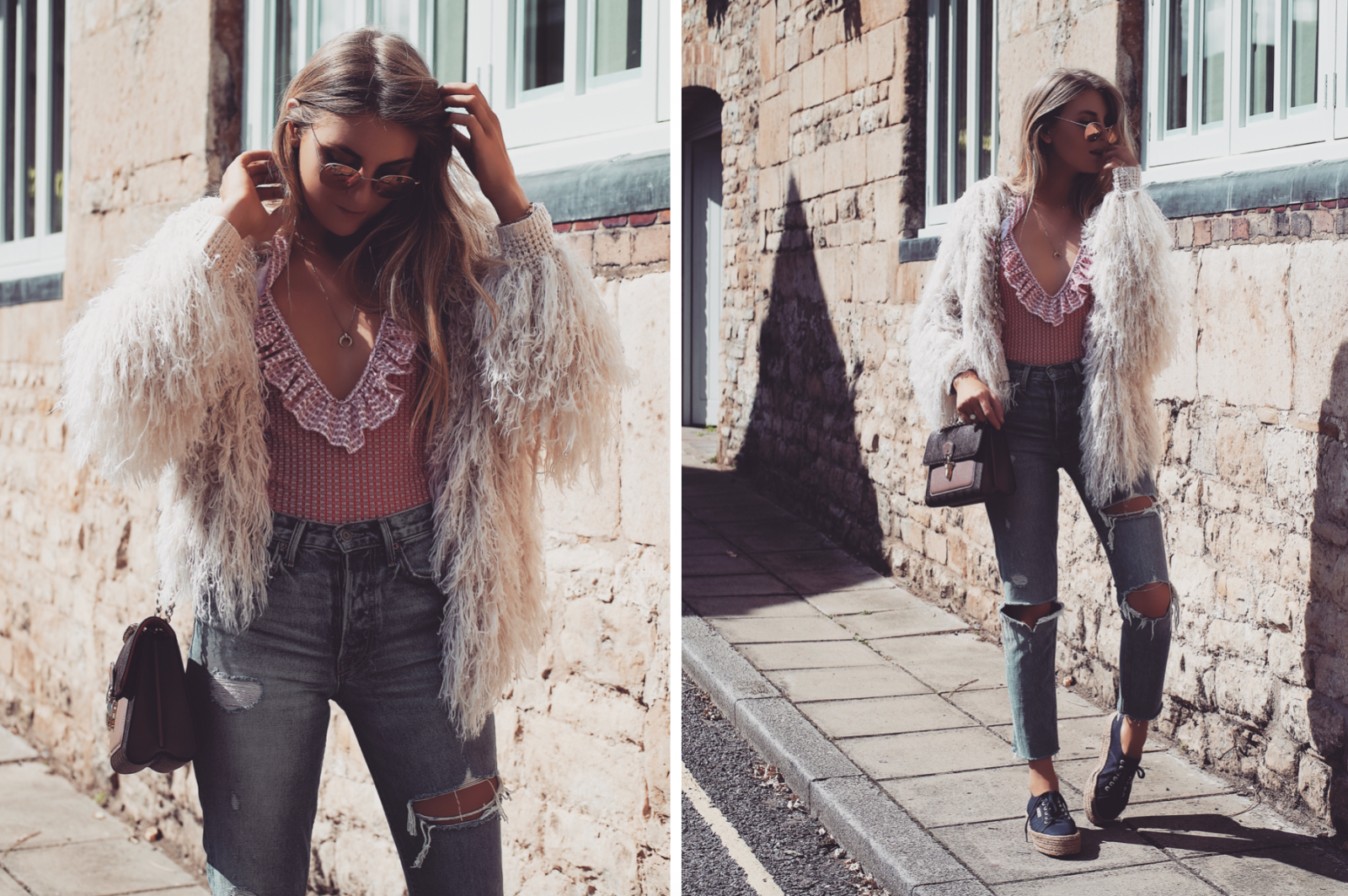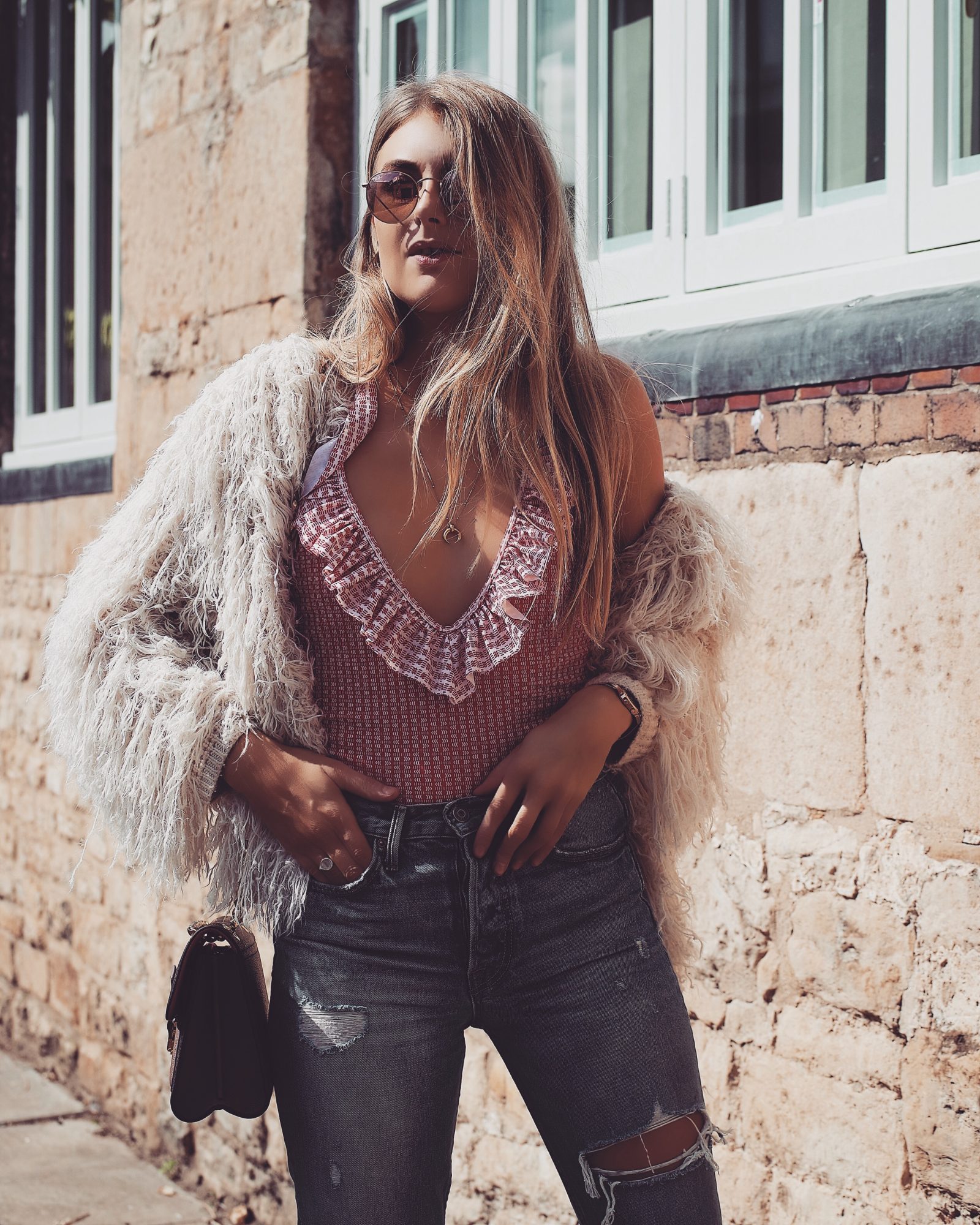 These jeans have fast become my favourites and I'm already looking out for my next pair. The perfect amount of distress and the first pair of real jeans I've had in yonks. Yes, I'm talking full on denim no jeggings in sight. I got them in a W26 which is my usual size and they were super tight at first but they've worn in a treat and if I got them any bigger they'd be hanging off me by now.
Outfit Details
*Urban Outfitters Shaggy Jacket : Here
*Tularosa Red One-Piece : Here
*GRLFRND Denim Ripped Jeans : Here
*Navy Espadrille Supergas : Here
*Rose Gold Raybans : Here
*Missoma Gold Horn Necklace : Here
*Missoma Diamonte Drop Choker : Here
*Pandora Silver Signet Ring : Here
*Louis Vuitton Victoire Bag : Here
– Affordable Alternative Here
*All items marked with an asterix were kindly gifted to me
P.S – You Might Like These. .
7 ways to style the Gucci Belt
Trend Update | Shearling
Why Now is The Right Time to Invest in Your Winter Coat