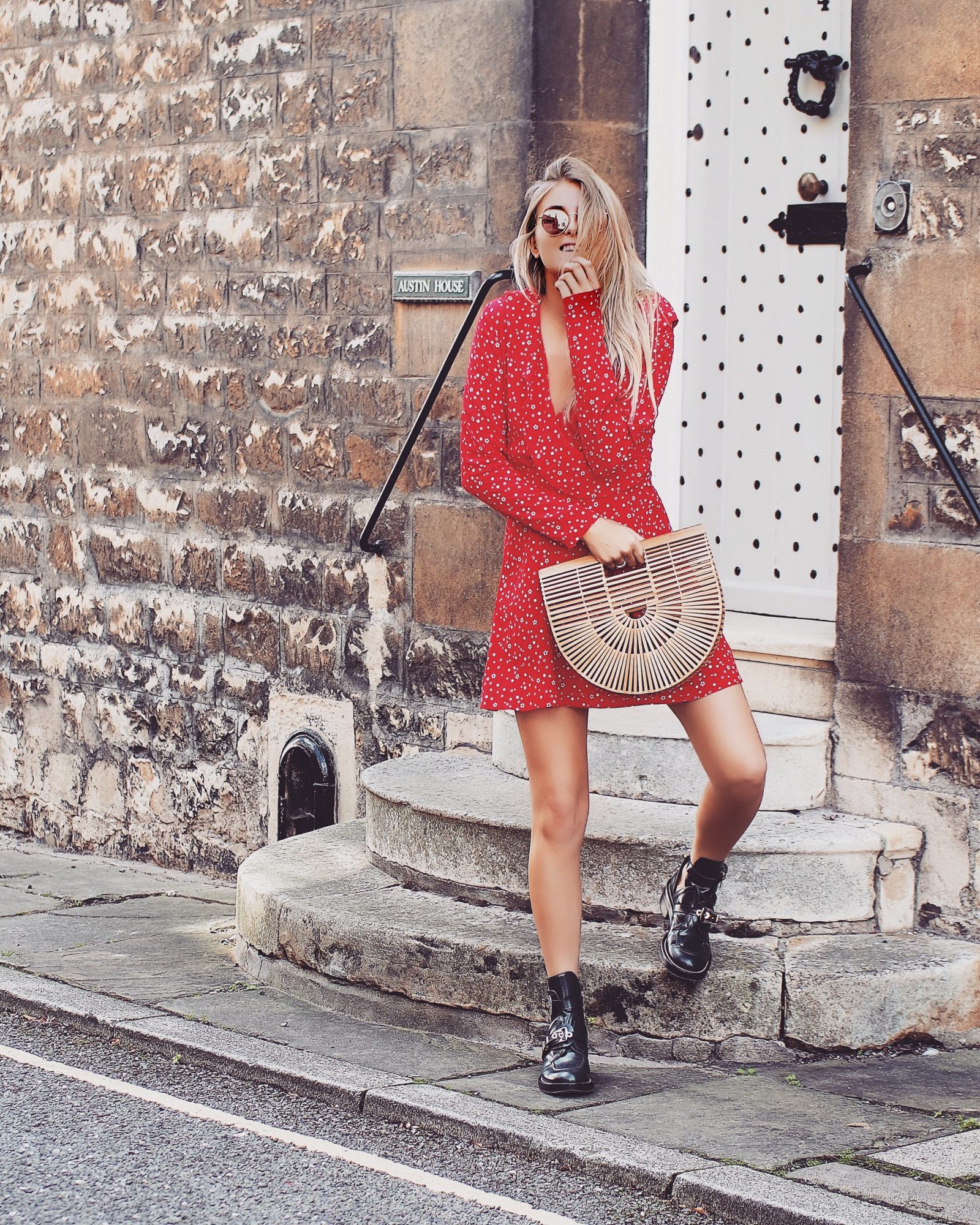 The little red dress. The sassier younger sister to the little black dress and currently the hottest kind of dress to be wearing right now. With that in mind I just had to use it for my fashion five this week. This one has all of the Realisation Par vibes but hey, guess what? It's only £25.

The Little Red Dress
Last year it was boots, this year it's dresses (and still boots). Red's been around for a while now as the colour, maybe it's an autumnal thing or maybe people have just realised . . it looks really good.
There's something fun and flirty about a little red dress in comparison to the little black dress. Maybe it's the fact that you can transition it from day to night with a mere change of shoes. Maybe it's the way it brings out your tan? I'm not really sure but what I am sure of is I like it.
Everyone now needs a little red dress.
Outfit Details
I'd recommend getting the dress in your usual size. I sized up as I normally do and the chest area is a tad gapey!
*Missguided Star Print Red Dress : Here
*Rose Gold Ray Ban Sunglasses : Here
*Island Threads Bamboo Basket Bag : Here (USE CODE SINEAD15 for 15% OFF)
Balenciaga Cut Out Boots : Here
– Affordable Alternative Here
*Pandora Silver Signet Ring : Here
*All items marked with an asterix were kindly gifted to me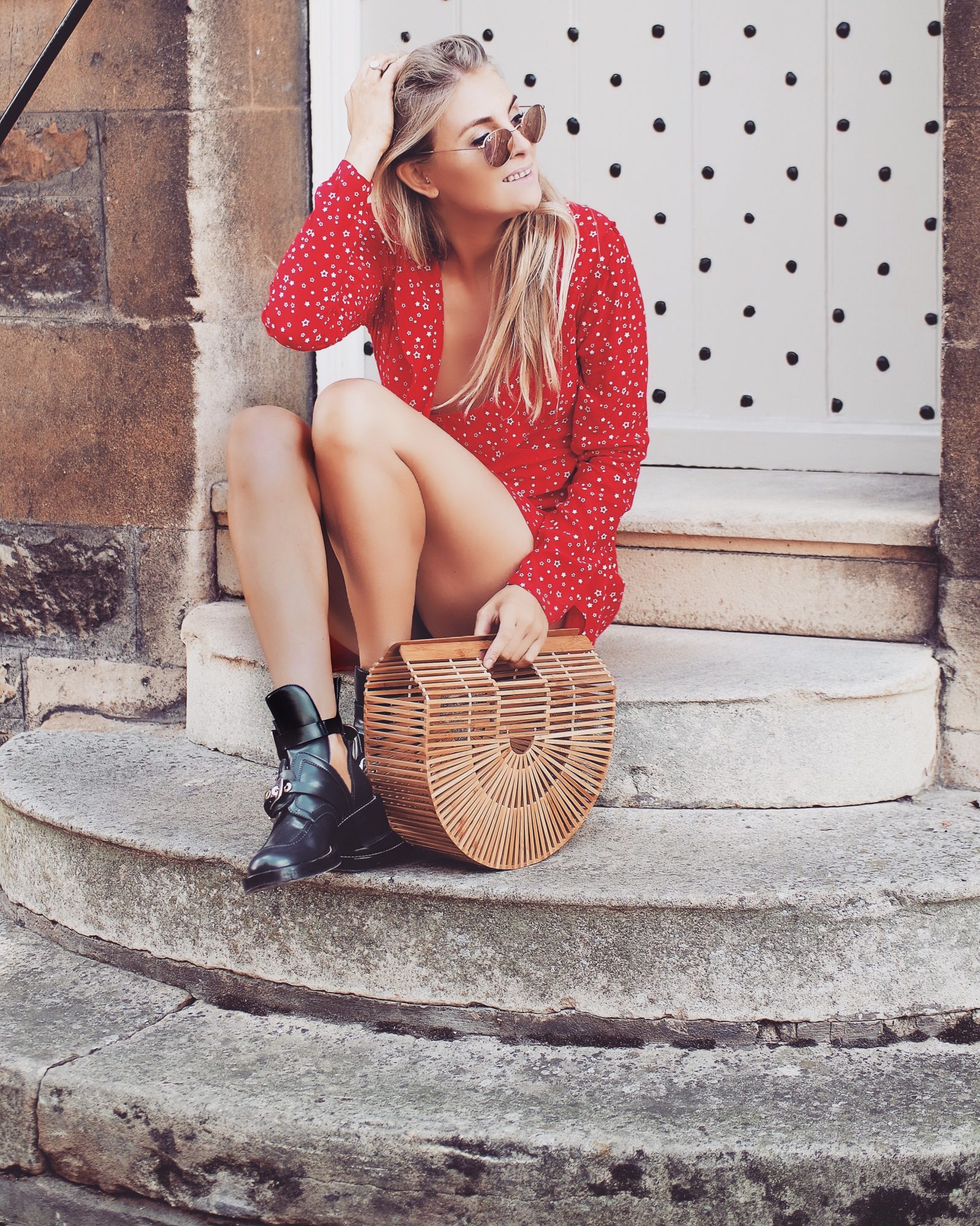 5 of the best . .
Here's the best of the red dress . . do you like what I did there?
Which one's your favourite?
P.S – You Might Like These . .
The Fashion Five | The Gingham Skirt
The September Haul
7 Ways To Style The Gucci Belt