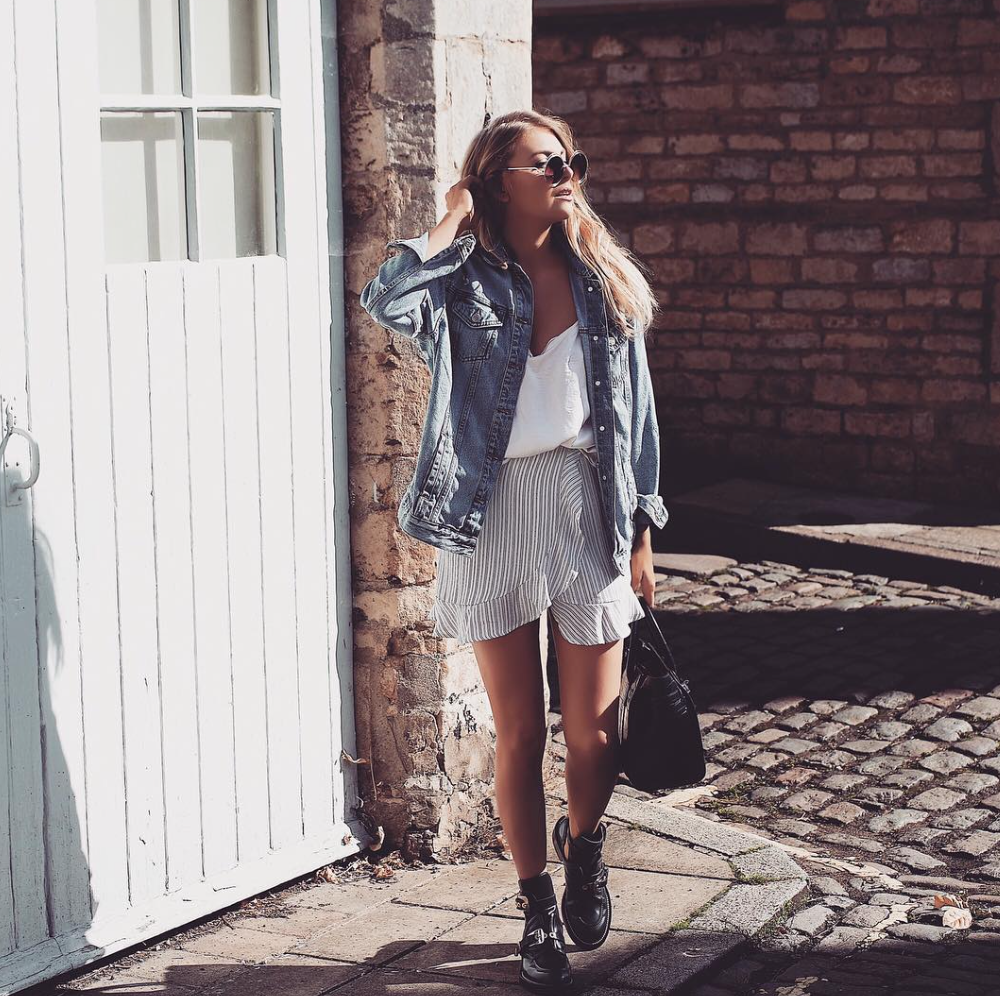 I don't know about you but for me, instagram is like the naughty devil on my shoulder constantly showing me things I love and most importantly can't afford, eventually driving me to make purchases that have my bank account crying and my wardrobe singing.
So naturally I thought I'd make a video about it. Here's the crazy purchases that Instagram made me make and who I blame for them! I'd love to hear about yours too, maybe it'll make me feel a bit better! I'd also love to hear if I've ever made you purchase something and if so . .. I'm sorry . . and you're welcome.
Instagram Made Me Buy It
Shop My Instagram Wins
"Geek" Glasses
Inspired by @honeybelleworldblog
Glasses : http://bit.ly/2xd8e0H
Gucci Loafers
Inspired by @HannahCrosskey
Originals Gucci Loafers : Here
Velvet Dupes : Here
Velvet Embroidered Dupes : Here
Balenciaga Boots
Inspired by @Lornaluxe and @Lucyflorals
Balenciaga Boots : Here
High Street Alternative : Here
Chloe Faye Medium
Inspired by @notyourstandard and @sincerelyjules
Chloe Faye Medium in Burgundy : Here
Chloe Faye Small in Burgundy : Here
High Street Alternative : Here
Louis Vuitton Victoire
Inspired by @jessalizzi and @jimsandkittys
Louis Vuitton Victoire : Here
Cult Gaia Basket Bag
Inspired by @stylestructure and @sincerelyjules
Original Cult Gaia : Here
My bag – Island Threads
Use code SINEAD15 for 15% off my bag
Teddy Bear Coat
Inspired by @mybubbaandme
Cream Teddy Bear Coat : Here
Mocha Teddy Bear Coat : Here
Little Black Dress
Inspired by @ropesofholland and @sophiemilner_fs
Black Dress : Here
P.S – You Might Like These ..
Fashion 5 | The Little Red Dress
7 ways to wear the Gucci Belt
Styling the One-Piece for Autumn Winter
Currently Crushing on . . .