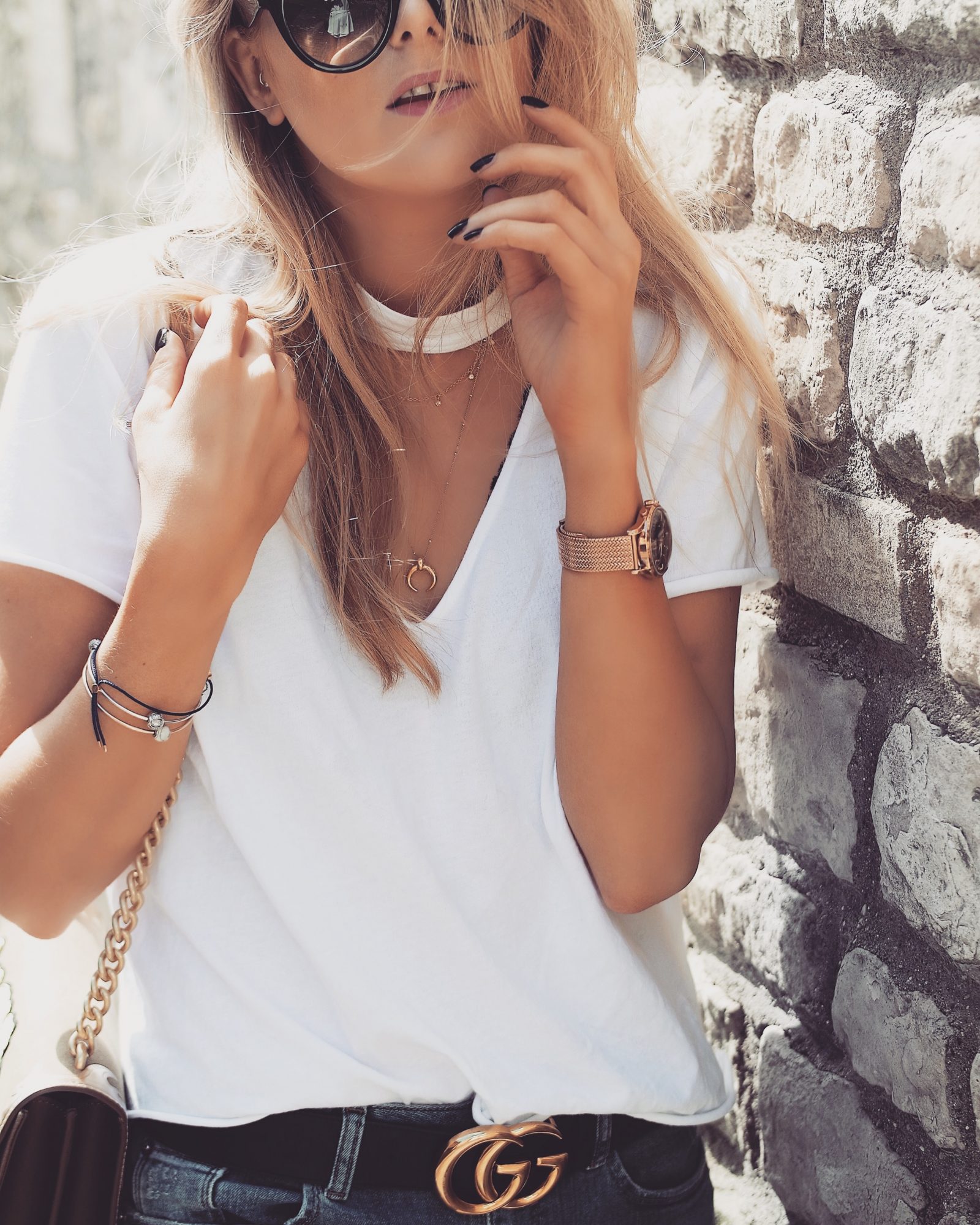 The plain white tee is part of my DNA. That and denim are my ultimate go tos and whilst I have started to try more styles and vary my look, it's always what I revert to in a crisis. So basically I try on everything in my wardrobe and STILL end up going out in jeans and a t shirt, sound like you? To cope with this issue, I've started to vary my white tee collection and this £16 baby is an amazing addition. I'm tempted to pick up a few other colours because it's just so cute and easy to wear.
Shop The Post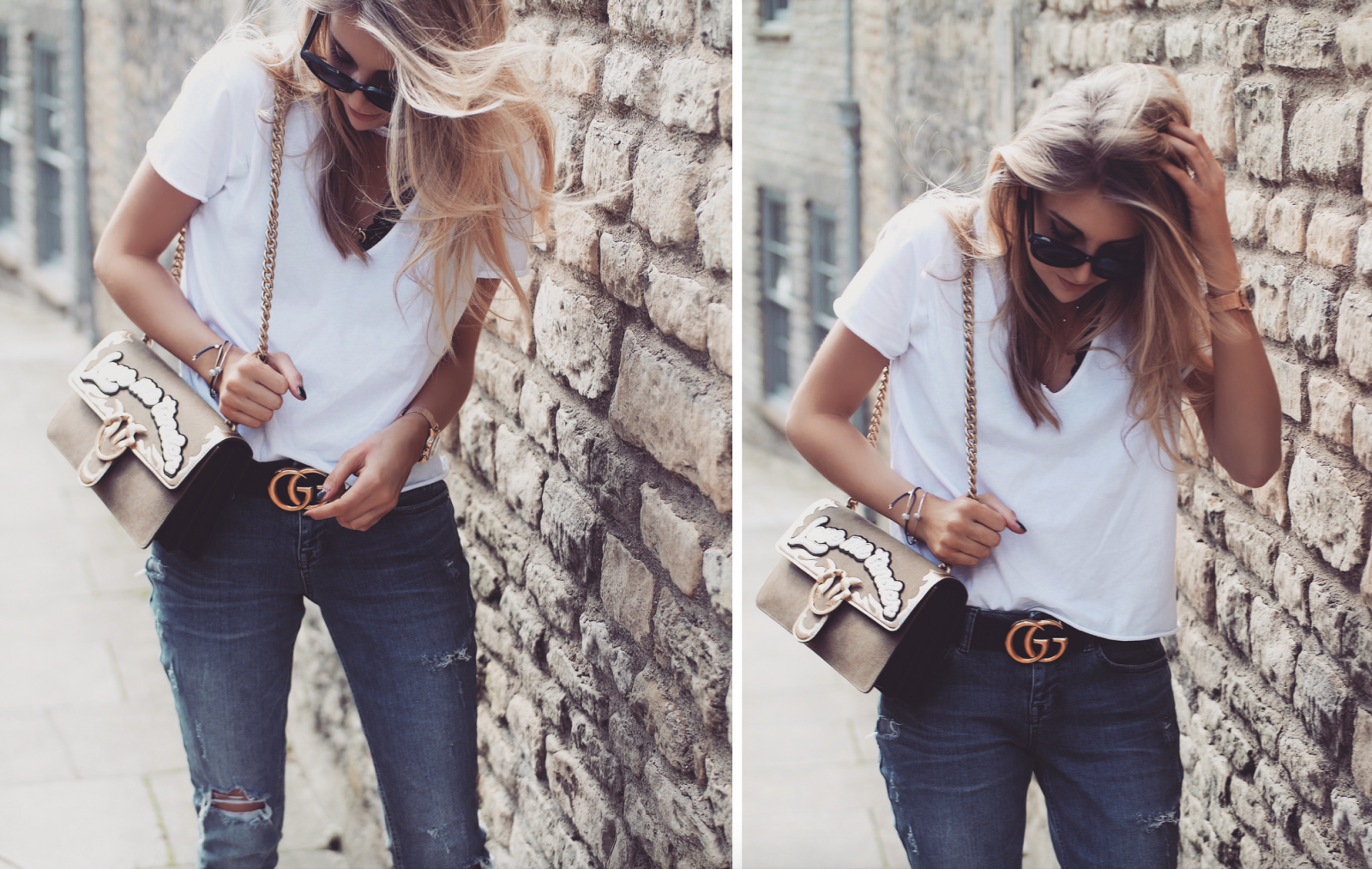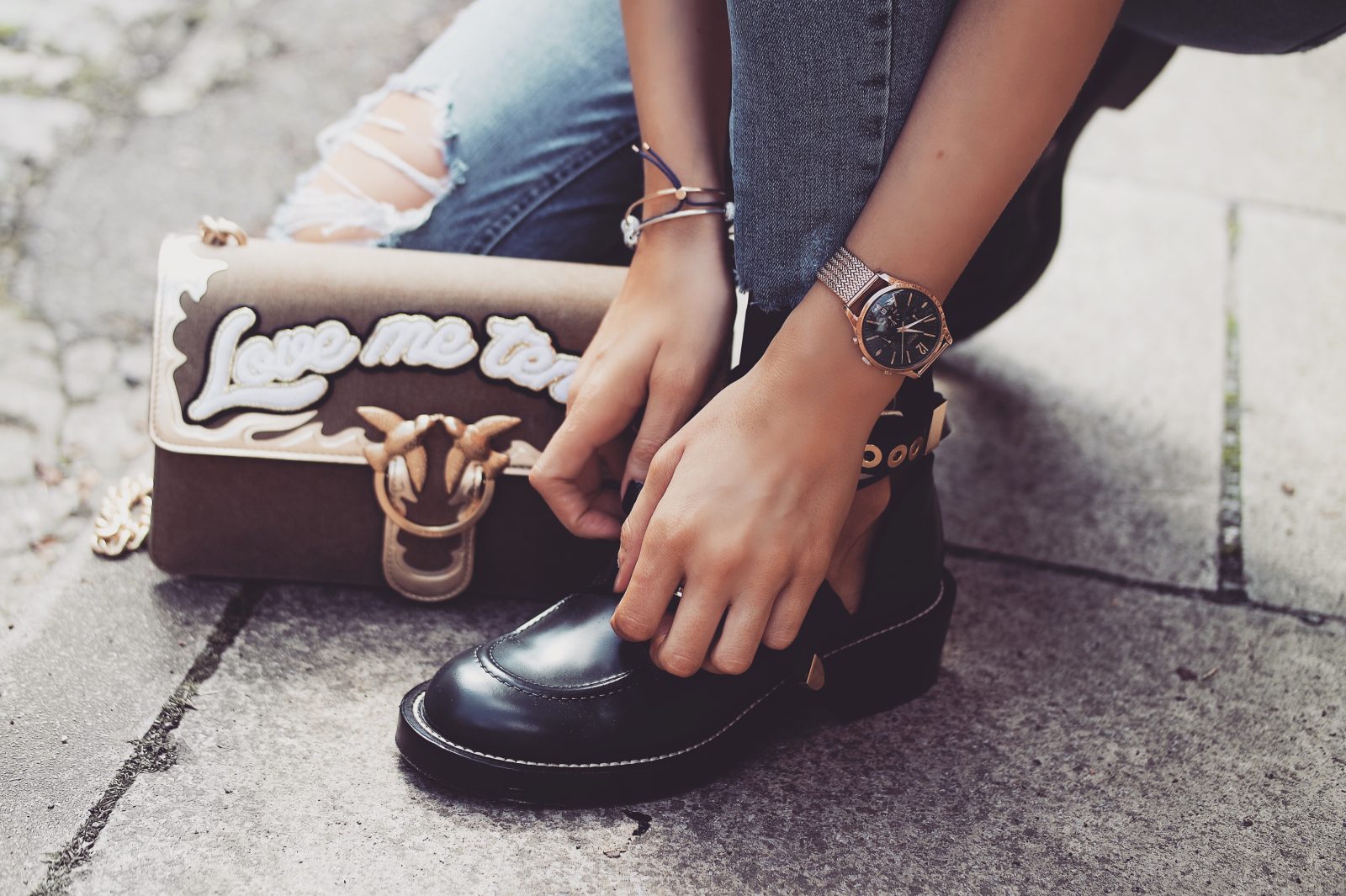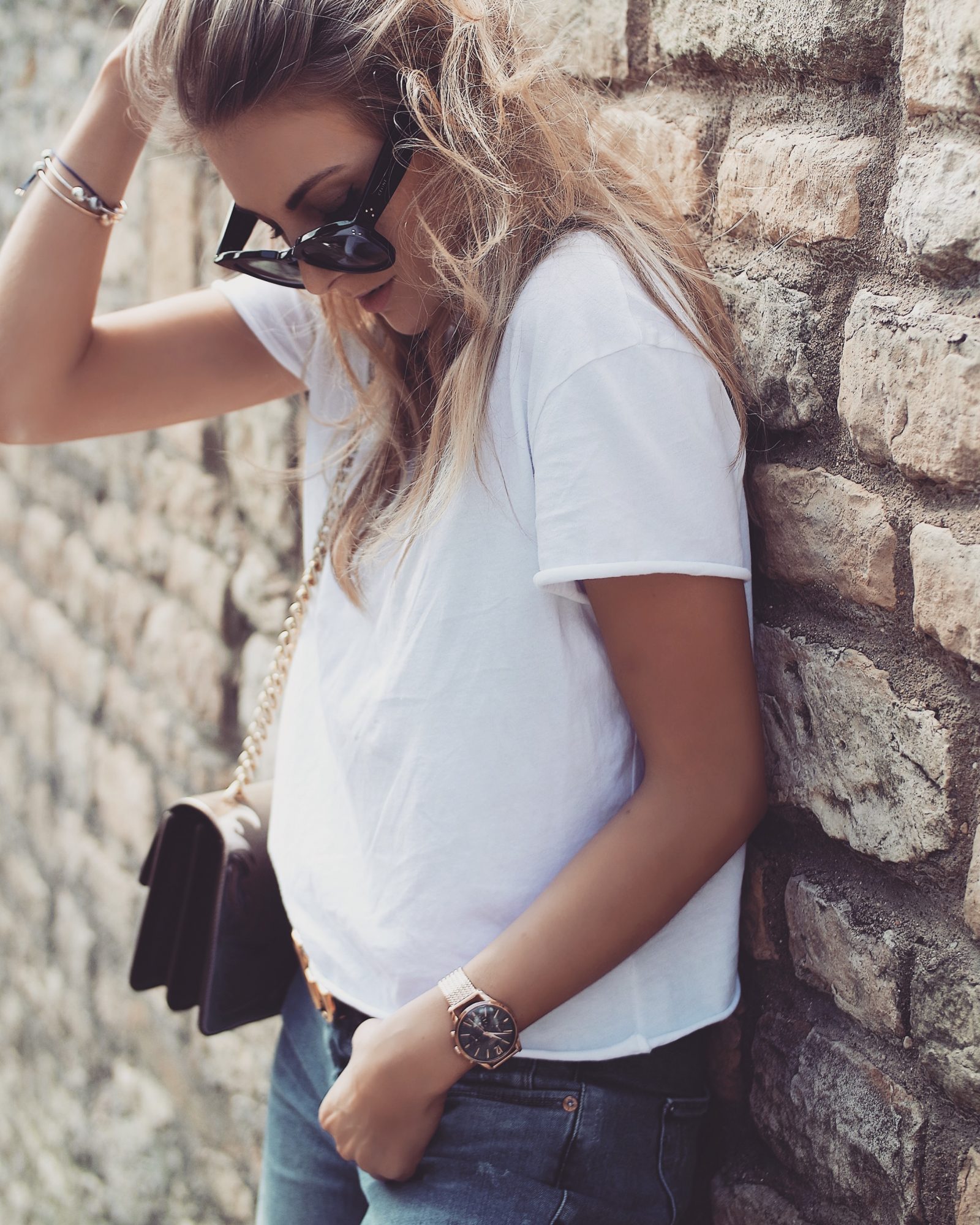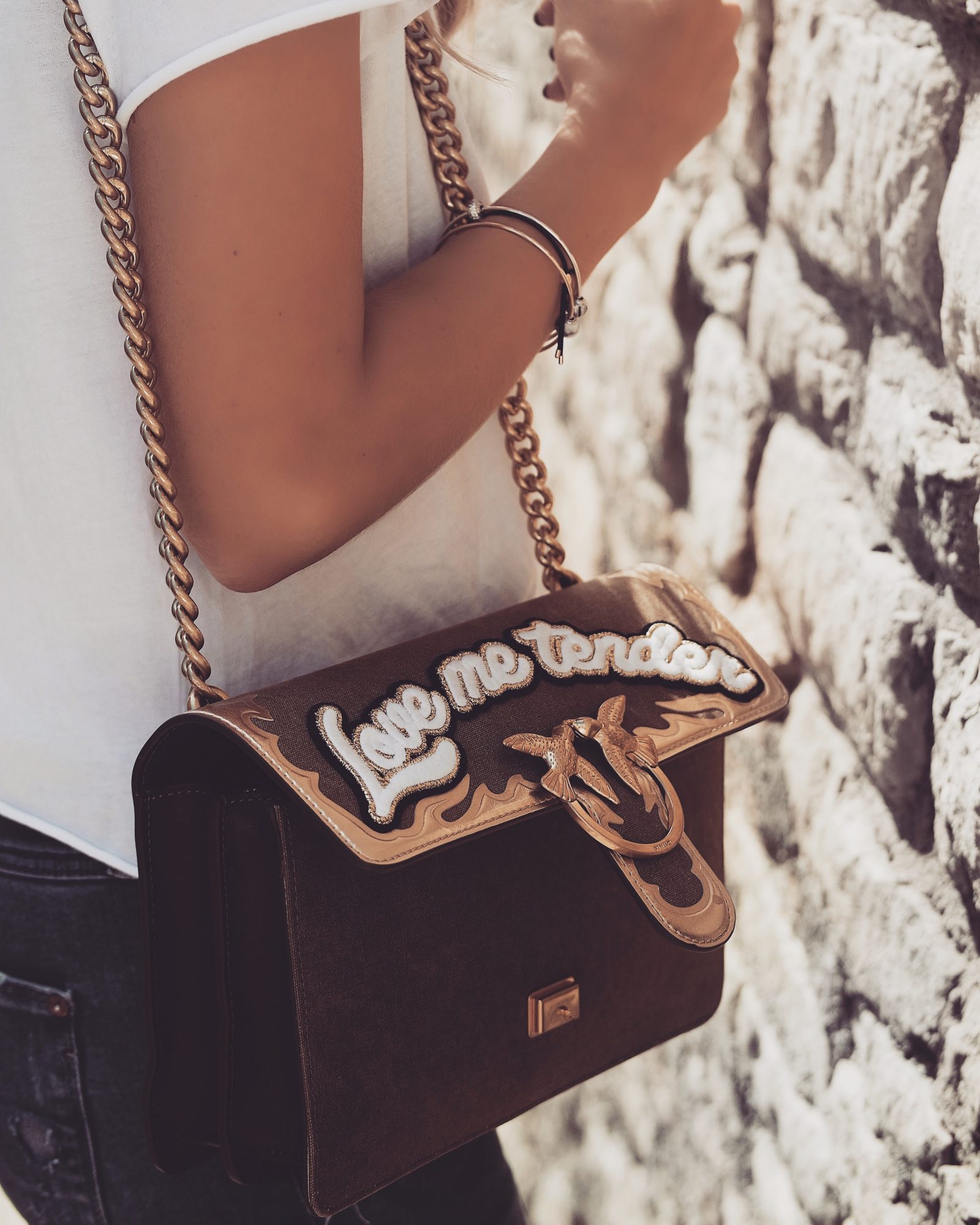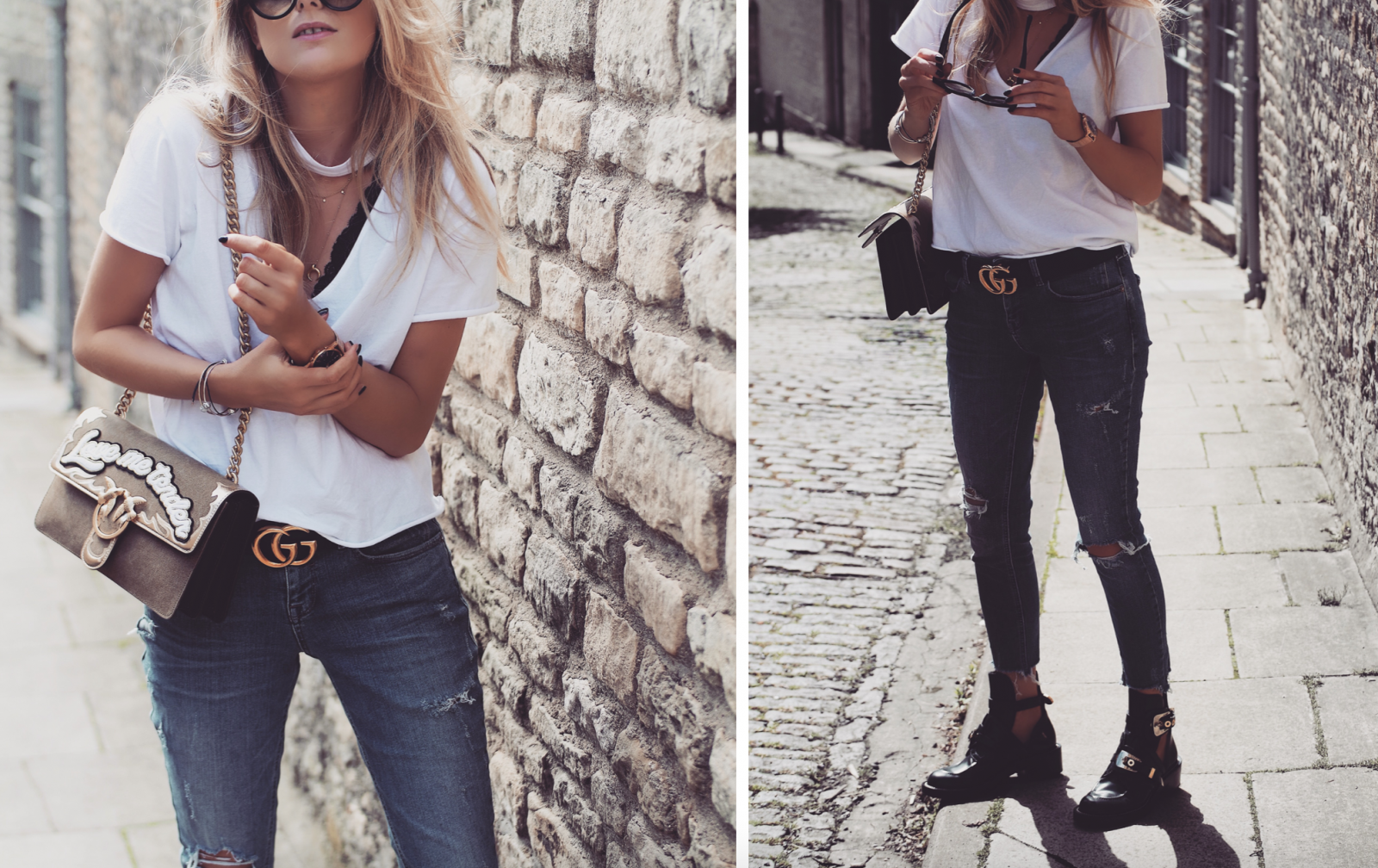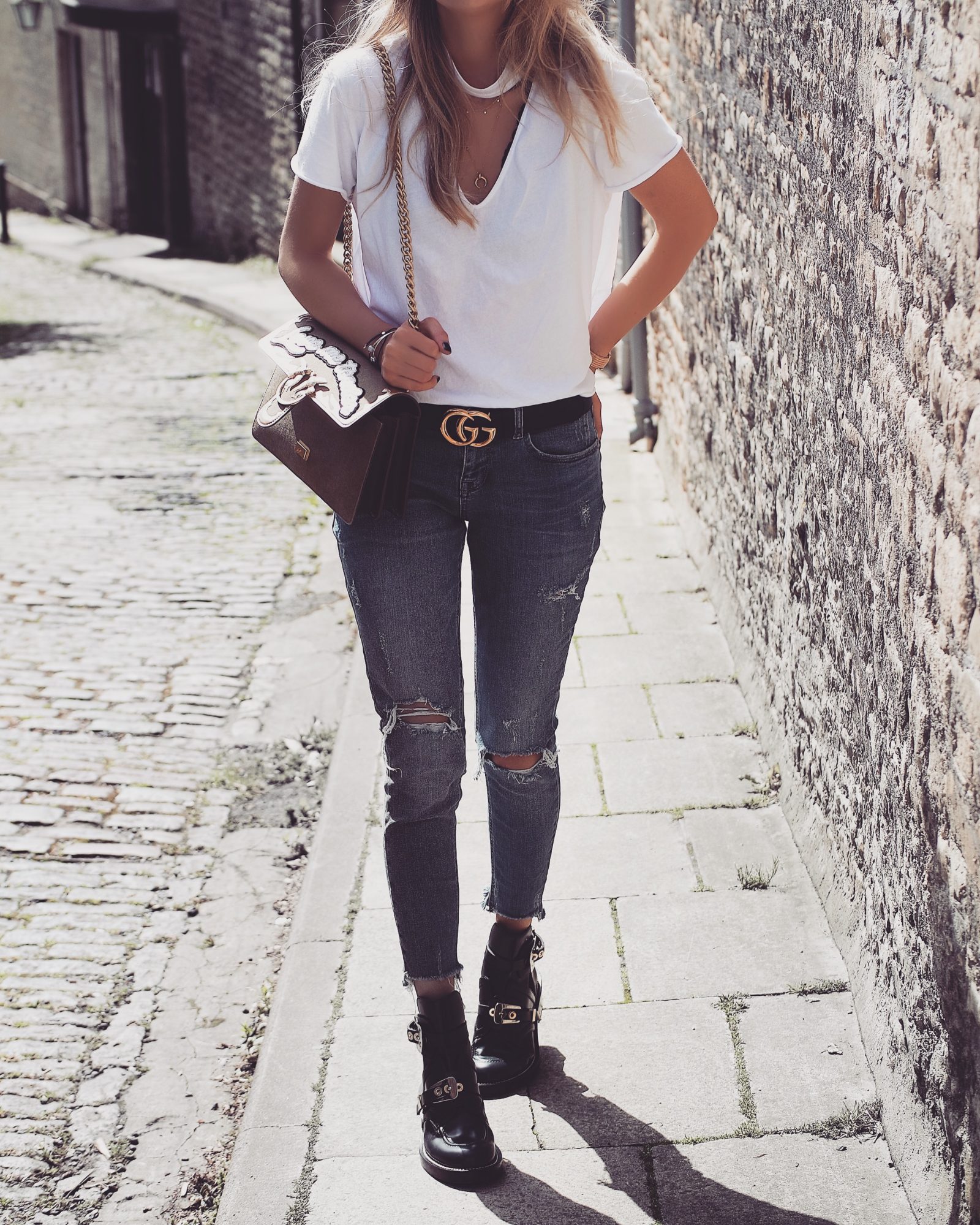 The £16 White Tee With A Twist
The choker and cut out just gives it that extra bit of pzaz and with one of my sisters lacy bras poking out nonchalantly from below gives that "effortlessly sexy" look with, well, no effort what so ever. The addition of layered gold jewels and the perfect ripped jeans and you're good to go. What I love about this look is that it is so transferable, take the boots off and put some sexy stilettos on and you're ready for dinner and drinks.
I got these jeans a few weeks back from River Island on Lucy from LucyFlorals recommendation and they are literally perfect! I've been looking for some ripped denim that doesn't look "perfectly ripped" and I'll tell you something, it's harder than I thought! My only complaint with these is that they're a tad too big and stretch out super easy so make sure if you pick yourself up a pair you go a size down else you'll be constantly washing them In an effort to shrink them like me!