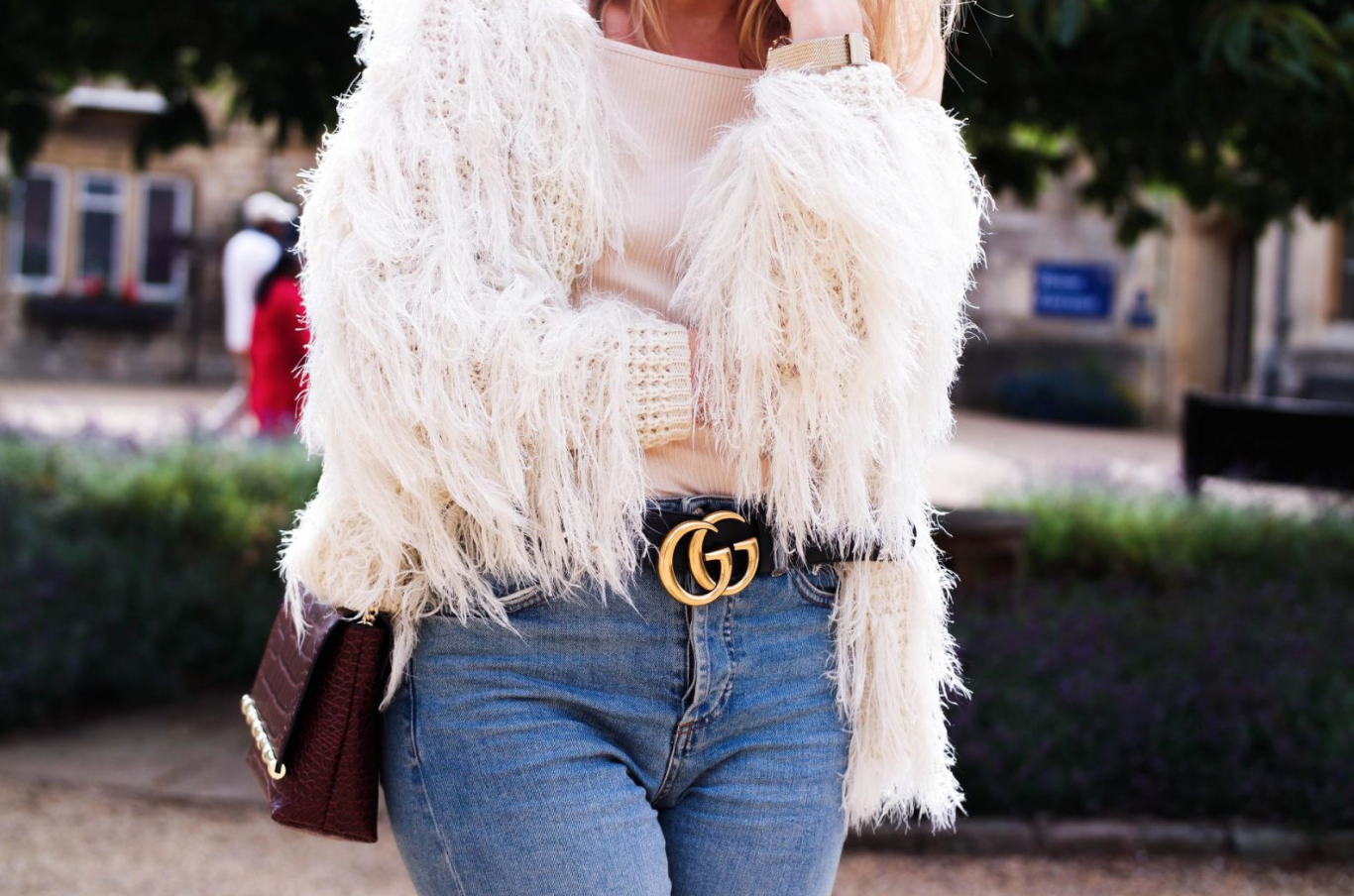 Who doesn't love to reminisce at this time of year? I still can't believe that I've only been blogging just over a year and a half and over that time I feel like I've really found my personal style. So I thought I'd share with you some of my favourite outfit posts . . the top 5 to be exact! You'll see that a lot are my later posts . . . let's just say there's some I'd like to leave in the past!
Outfit Posts #1 : The Denim Kimono X Cream Summer Dress

I don't know if it's the different textures or just that it's my all time fave colour combo of blue and cream/white but this has to be my favourite look of the Summer. I feel like this is when I started shooting with my Mum and as a result when my outfits got better. There's something about being able to shoot whenever I get the chance that makes my outfits less forced and more "me". Unfortunately those sandals got absolutely trashed travelling and I'm sad to say they were left in a hostel somewhere in Bali!
Jacket : Alternative
Dress : Alternative
Sandals : Alternative
Sunglasses : Alternative
Bag : Celine
Outfit Posts #2 : The Shaggy Knit X Statement Belt

This had to be one of my favourite outfit posts purely because it combines everything I love! Such a popular post with you guys too as I was talking about my boobs . . or lack of! You can check it out here if you fancy taking a trip down memory lane but basically this outfit ticks all of my boxes and I will never stop loving that fluffy jacket . . ever.
Jacket : Alternative
Belt : Gucci / Cheaper Alternative
Jeans : Topshop
Watch : Henry London
Outfit Posts #3 : The Ruffle Pink Top X White Winter Coat

Are we over this ruffle top yet? I'm sure as hell not and the fact that it's comfy and £20 is just a match made in heaven. I still keep checking the website for other colours and there still aren't any other colours . . whyyyy!?
I'm also loving this lighter colour combo for winter!
Coat : Missguided (on sale!)
Jumper : Missguided
Bag : Celine
Jeans : Alternative
Outfit Posts #4 : The Oversized Aviator X Chloe Faye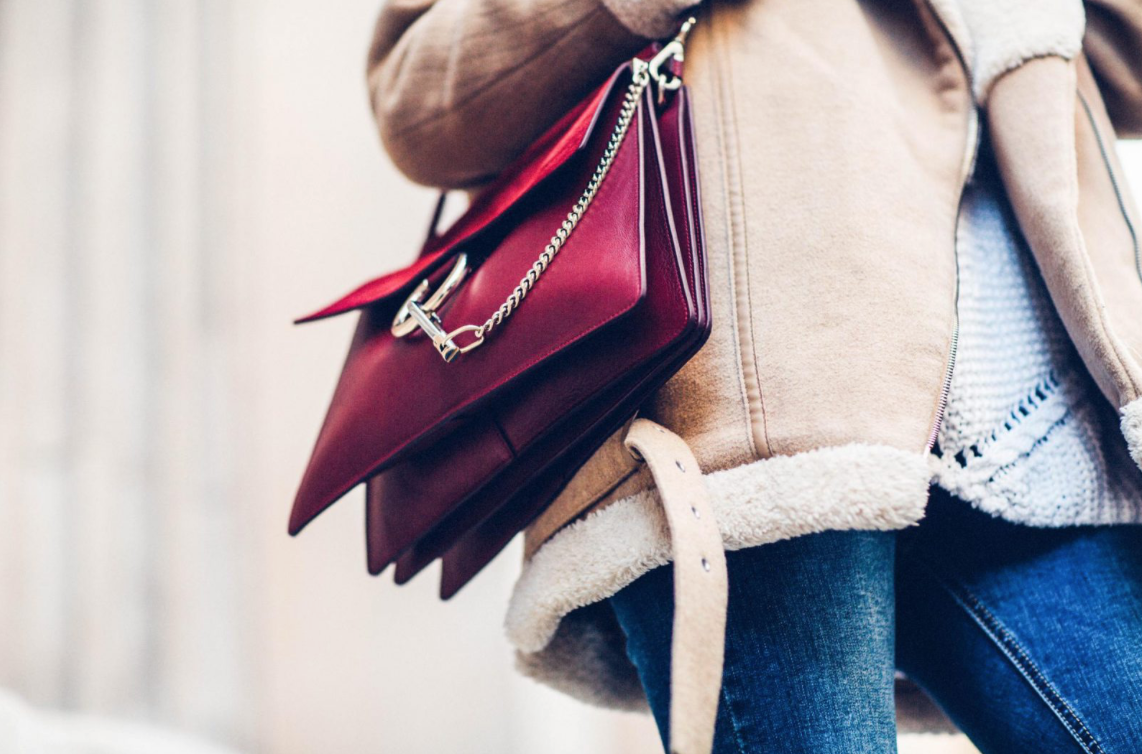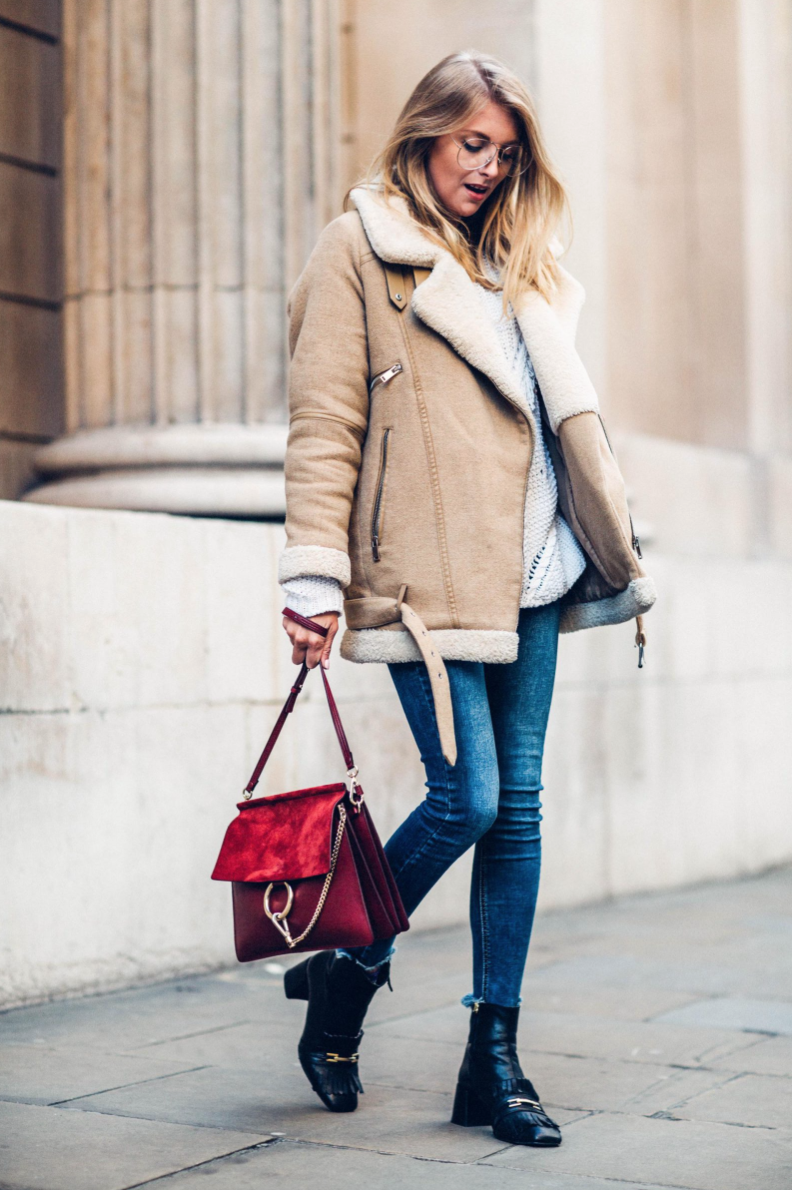 This coat has to be my most worn/loved piece of 2016. This is my go-to look and I'm loving it so much I don't think it'll ever get old for me. The Chloe bag is just the icing on the cake, not to mention the boots that I have been living in since I got back from travelling.
Glasses : Alternative
Coat : Alternative
Jeans : Alternative
Boots : Alternative
Bag : Chloe / Cheaper Alternative
Outfit Posts #5 : The Leopard Print Knit X Gucci Esque Boots

Leopard print is a neutral. I've quite simply fallen in love with leopard print and the reason for it? This uh-mazing jumper of course! I never would have considered it but paired with the right things ahem I've realised what a wondrous thing it can be! See the full post on how to style leopard print without turning out all Bet Lynch here!
Coat : Missguided
Jumper : &Other Stories
Jeans : Alternative
Boots : Alternative
Bag : Celine
Which one's your favourite?! Or have I not included it!? I'll also be doing a fashion favourites on my youtube channel talking about the pieces I've loved throughout 2016 so make sure you head over there and subscribe so you don't miss it!!
Be sure to follow me on Bloglovin' so you don't miss all of my new outfits in 2017!!