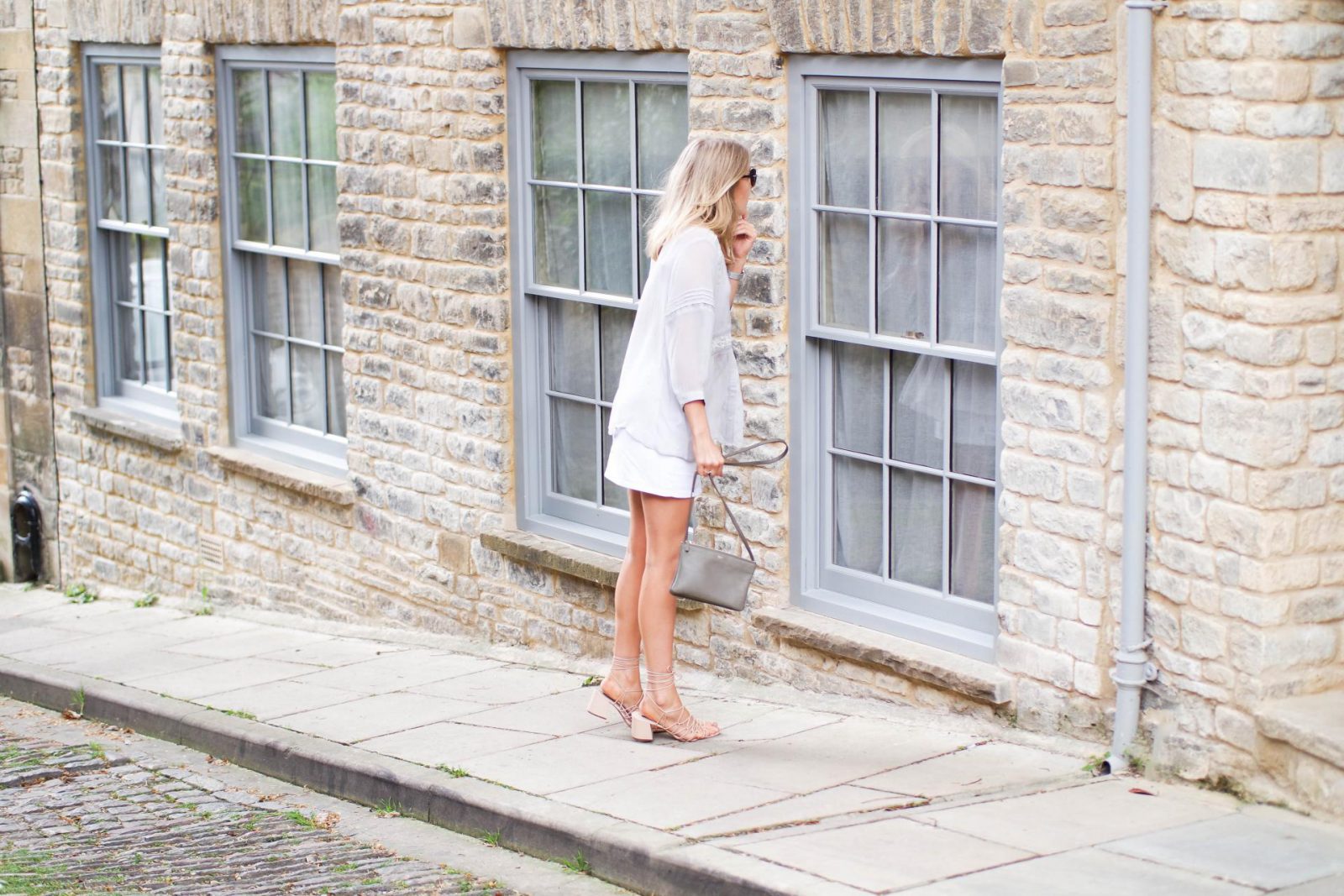 Shop The Post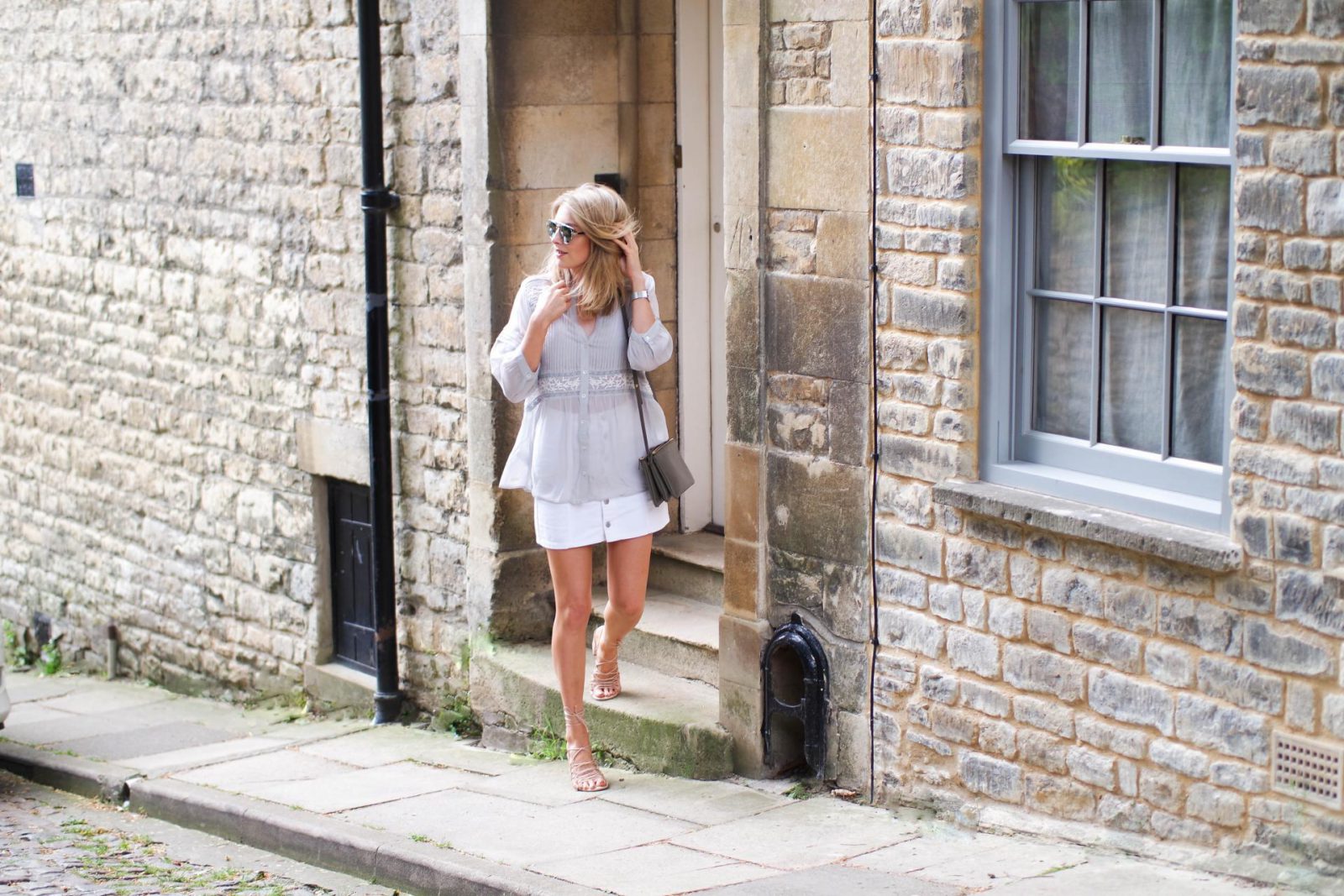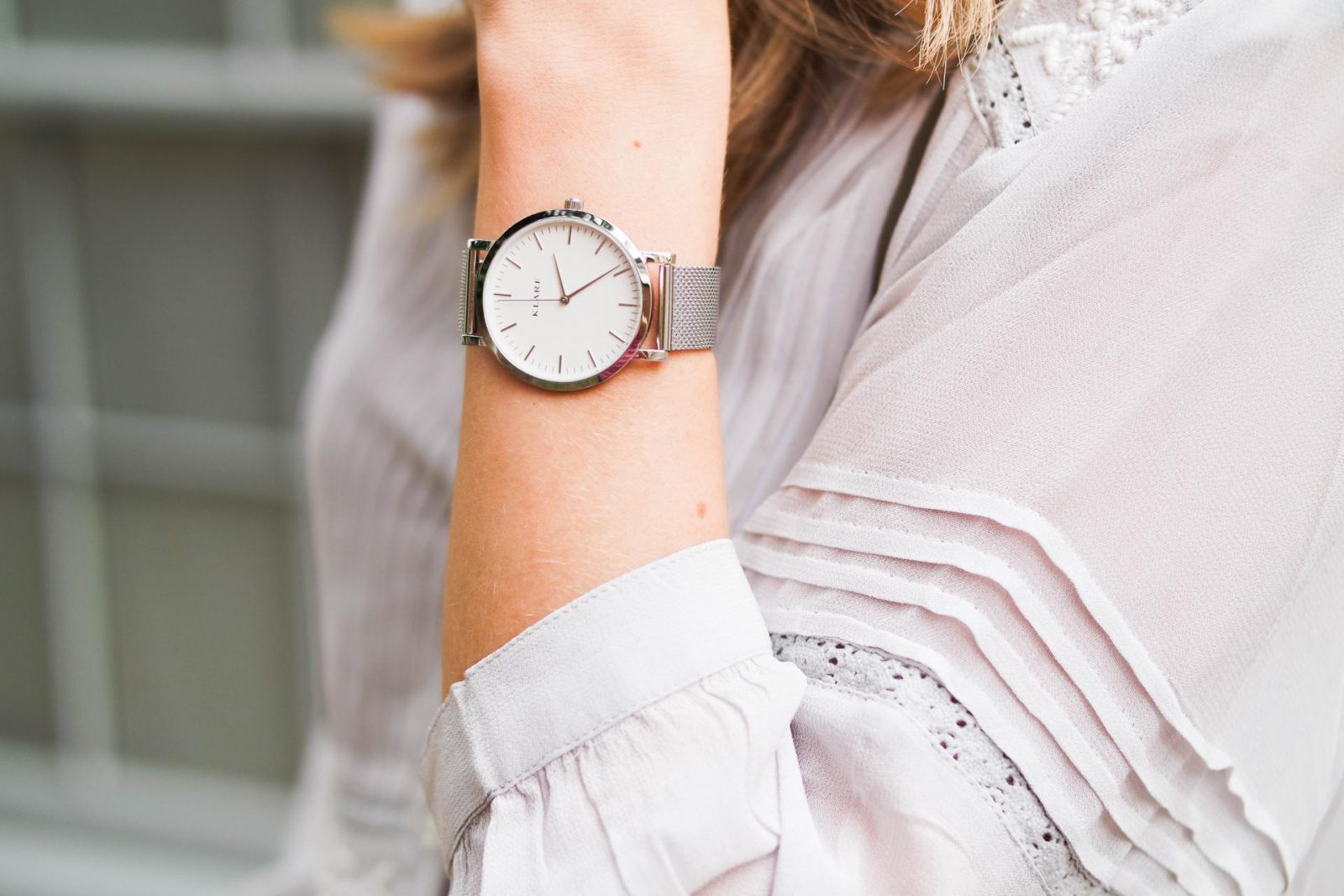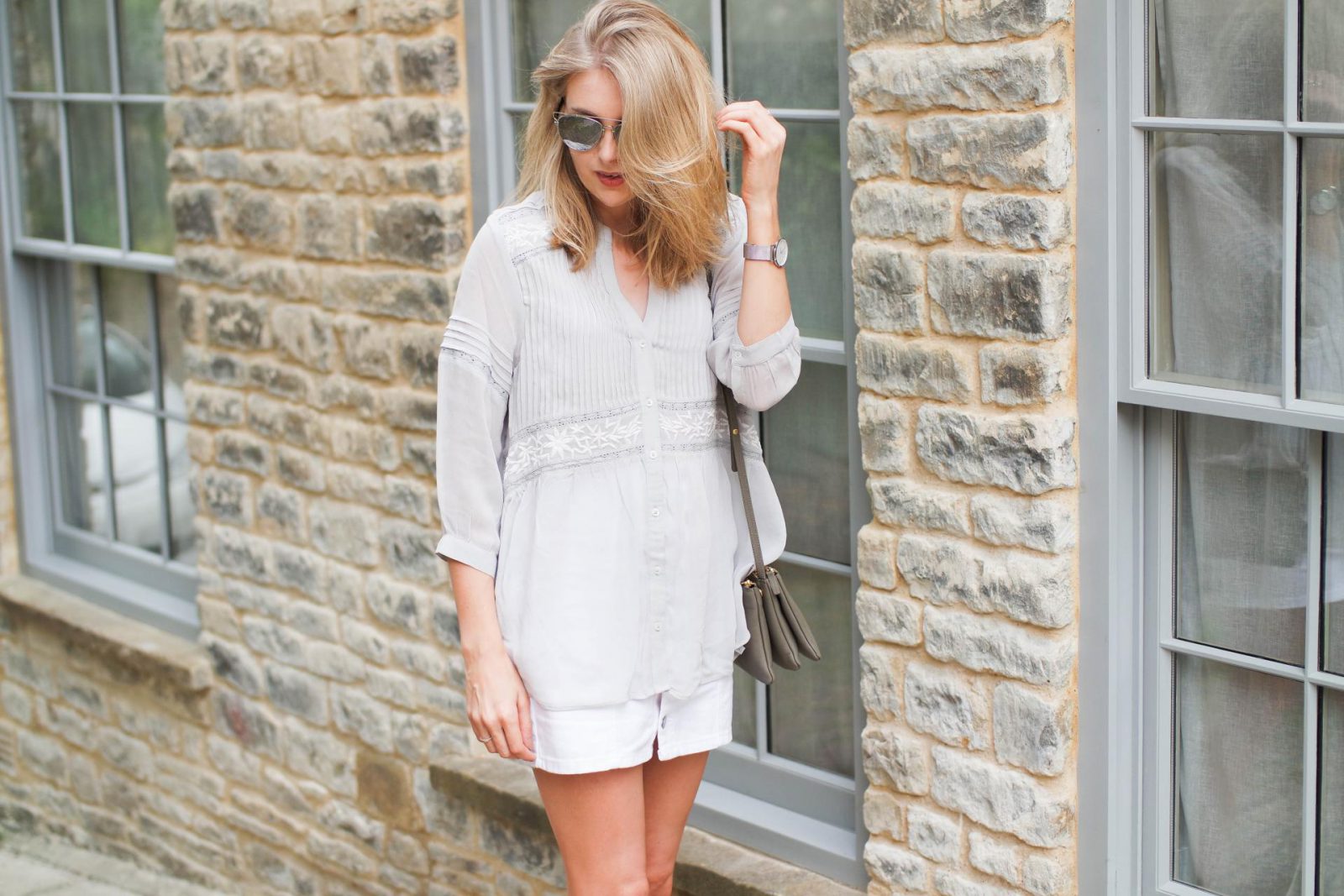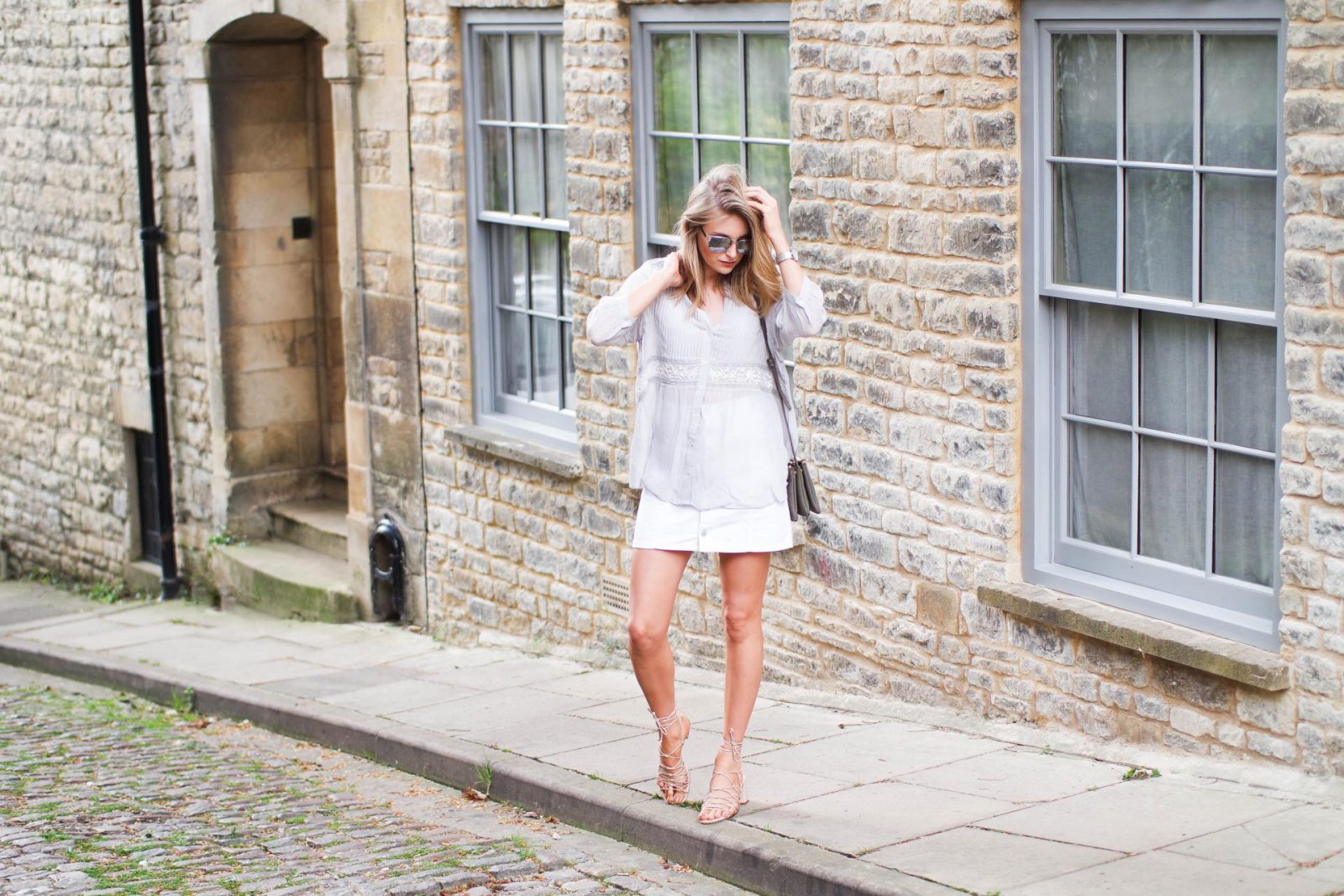 Why the Peasant Blouse will never go out of style
To me, the peasant blouse will never go out of style. It's the most unoffensive top there is. It goes with everything and suits every occasion. Basically, there's nothing to not like about it.
The peasant blouse is like the white shirt, you style it up a different way each season to suit the trends but the piece itself will never go out of style.
Picking one like this Laura Ashley beauty, simple with just the right amount of detail is essential for standing the test of time. The collarless neckline, the embroidered detail and mid sleeves all add up to a winning combination that'll see you through any wardrobe nightmares and last you as long as you take care of it!
My top 5 Peasant Blouse
I'm loving all of the pale colours together in this look. You can imagine my delight when we found this little road to shoot on with windows that matched my top! I'm always finding new places in my little town, you wouldn't think after 26 year's there's anywhere I haven't been but there is!
I wanted to keep the look really simple so the white skirt and nude shoes were the perfect choice. I feel like this is the most versatile look! You could literally wear this for breakfast, shopping, coffee or dinner! It's definitely one of those looks you can pull out of the bag when you don't know what to wear for the occasion or someone won't tell you what you're doing or where you're going!!!
All photography by Sue Crowe
*Blouse : Laura Ashley
*Skirt : New Look
Sandals : Mango (in the sale!)
Bag : Arch Label Agency / High St Alternative
*Sunglasses : Missguided
*Watch : Klarf
Don't forget to follow me on Bloglovin' to stay up to date with all of my posts! You can also now follow me on snapchat! Username : sineadcrowe
New in my wardrobe . .
This post is in collaboration with Laura Ashley though all thoughts, opinions & Creative Direction are my own