This morning I woke up to the sad reality that not only was I not still in the heaven that is the Cayman Islands, but it was raining outside, I have a huge pile of washing to do and I have yet to un pack my suitcase. So instead I thought I'd write a post so we can reminisce about those amazing times and transport myself back to the Cayman Islands, I'm telling you now, one day I will live there.
My Travel Guide To The Cayman Islands
So I don't often do these posts but seen as I've been hopping about a bit recently I waned to put together a post about what I did and some recommendations for if any of you guys were thinking of heading to the Cayman Islands yourself, which you definitely should be. Let me know if you'd like me to do something like this for other destinations I visit as it's definitely something I can start incorporating into the blog!
So not to make it super long and boring I've just done a little run down on each island, where we stayed, what we did and some recommendations for you guys!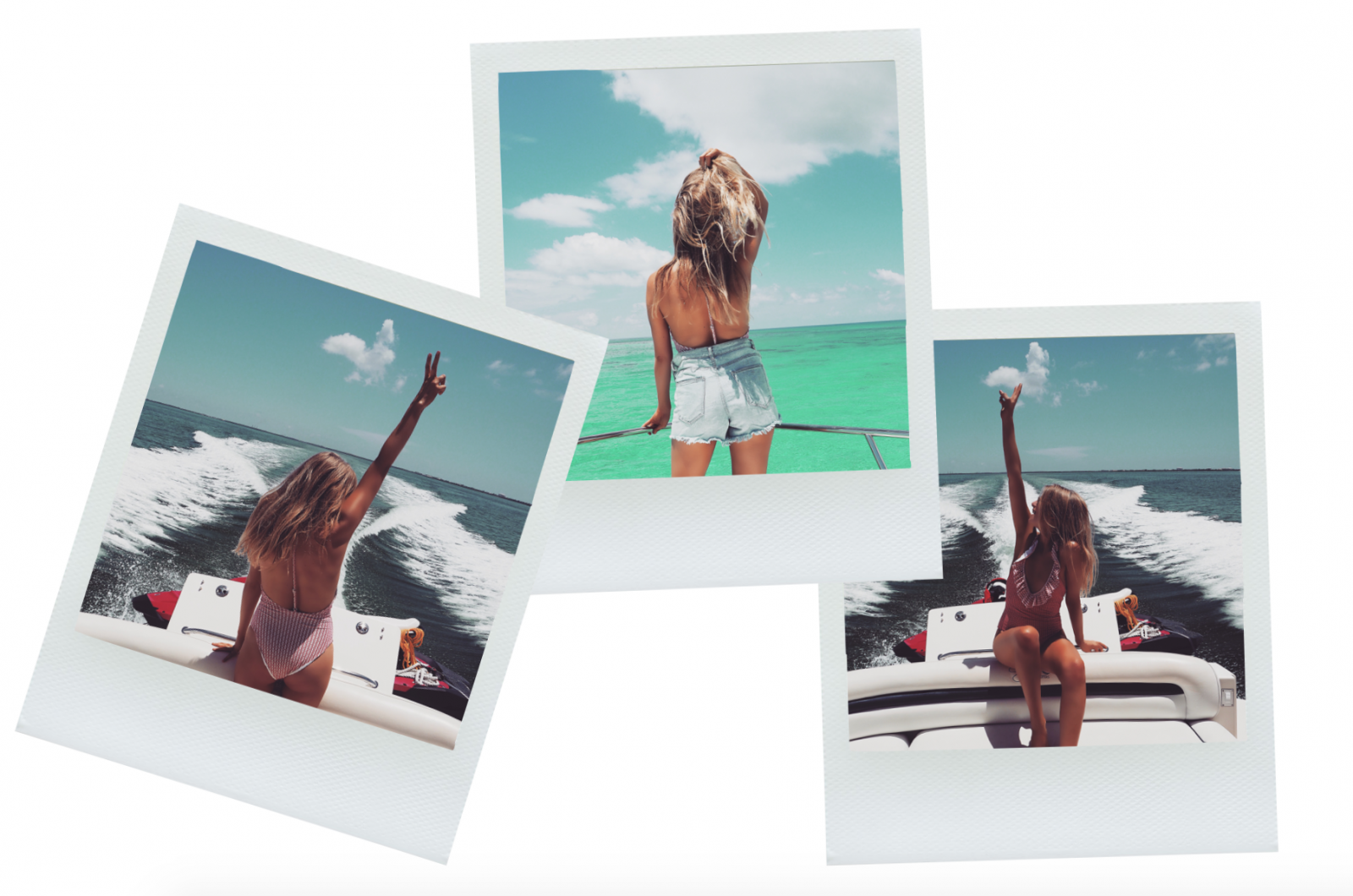 Where To Stay on Grand Cayman
We stayed in the Grand Cayman Marriott Beach Resort. A Huge complex with lots of restaurants, the most insane brunch you'll ever experience and positioned right on the beach complete with a turtle lagoon… I know. If there's one thing I'll tell you about the hotels in Grand Cayman is that they pretty much live up to the title of grand. They're more like resorts, with multiple restaurants and endless facilities it's a full on experience.
Whilst on the island we also had the incredible pleasure of visiting the Kimpton Seafire Resort + Spa. Called Seafire after the stunning sea sunset views where the sun looks like it's setting the sea on fire, FYI every room is positioned so that no one goes without this magnificent view. We didn't get to spend a night here but we did use one of the rooms to get changed in and room is not a good enough word for what we experienced. Basically I want to move in. This is a higher price point to the Grand Cayman Marriott Beach Resort but if you don't stay you can still get a taste for the luxury like we did by going for dinner or experiencing the spa which is nothing short of interior goals. You put 3 bloggers in a room with that many tiles, you're asking for a photo frenzy.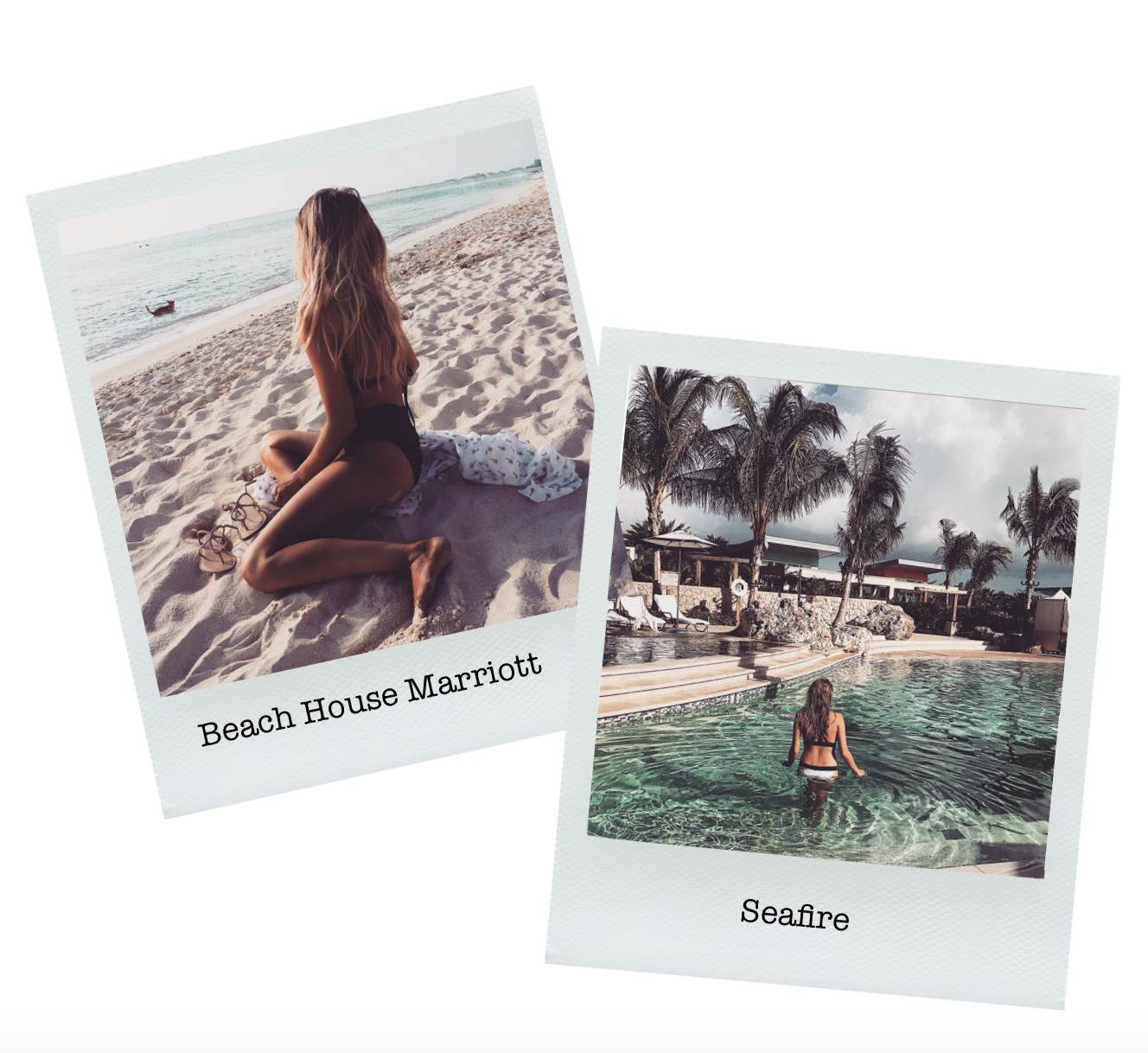 What To do in Grand Cayman
I have never done so many activities before in a week of my life. Two things we did that I encourage anyone and everyone to experience is Stingray City, where you can swim with, stroke and hold stingray. I learnt on this trip that sting ray are actually pretty cute, I did touch one, I did swim with them, but I did also prefer to watch from the boat. Let's just say I'm brave but I'm not that brave. Though totally harmless and actually super friendly I thought I'd leave that one to the other girls!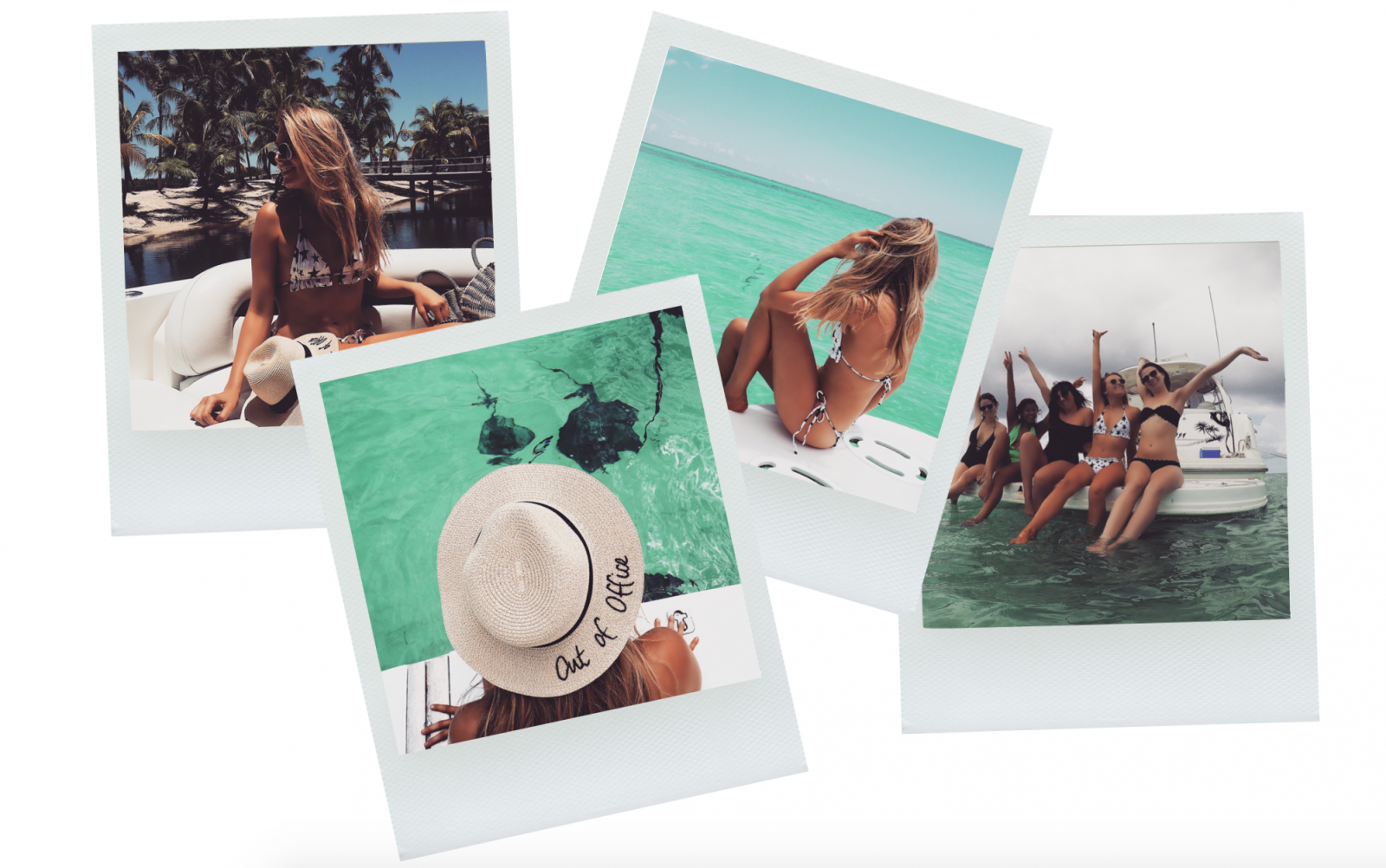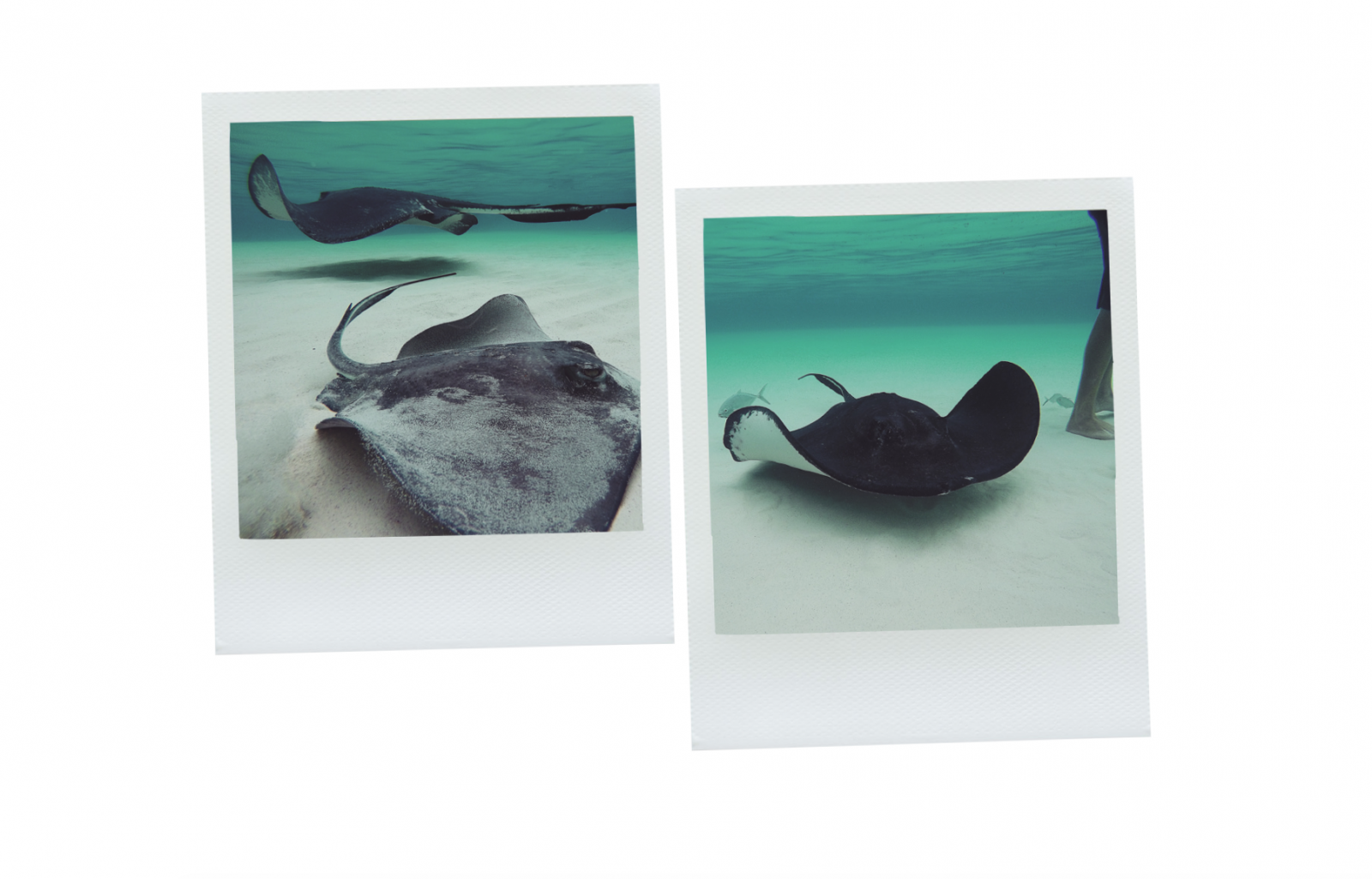 The second thing we did that you have to do is horse riding on the beach with Spirit Of The West. First you ride along the beach which is pretty much deserted and makes for not only the most picturesque shot ever, but also so breathtaking and honestly something I will never forget for the rest of my life. The horses then go into the water and actually swim, they don't just paddle about for a bit, they go really far and swim! It's amazing!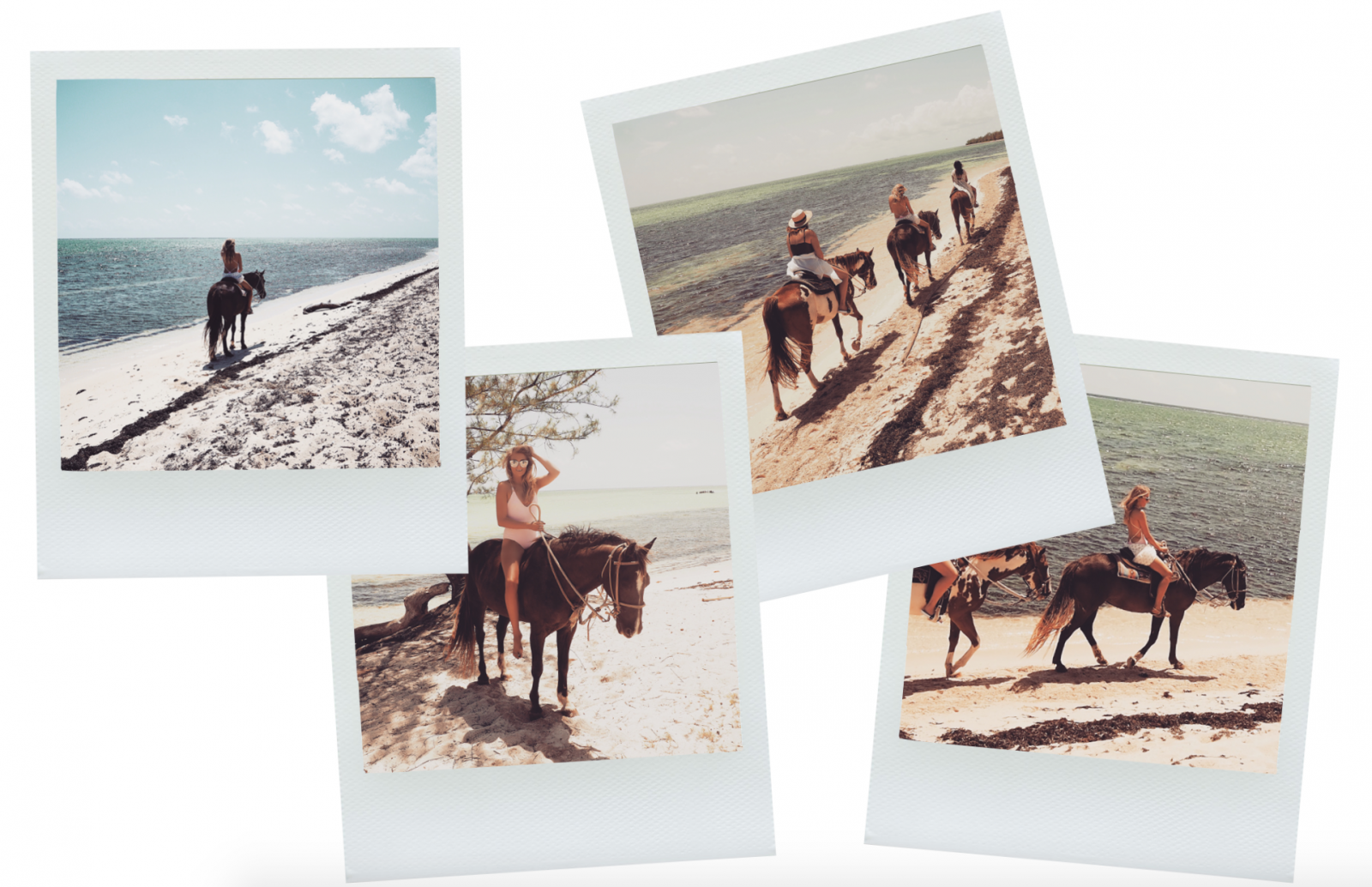 For those of you that aren't so adventurous, don't worry I get it, there's the incredible Spa I mentioned before at the Kimpton Seafire Resort + Spa complete with a Turkish Hammam room, quartz table and endless champagne. There's also the famous 7 mile beach, snorkelling, a sunset cruise and brunch. Oh brunch. Not just a meal but an experience. They take Sunday brunch pretty seriously in the Cayman Islands. There's also the stunning Crystal Caves (worth a visit if only to wash your face in the river of eternal youth), the beautiful Rum Point where you can grab some jerk chicken and take in some incredible views, and the stunning botanical gardens.
Where to eat in Grand Cayman
As I said before, the hotels on Grand Cayman are a thing of magnificence, and just because you're staying at the Grand Cayman Marriott Beach Resort it doesn't mean you have to eat at their selection of restaurants each night (though you quite happily could). We had the privilege of experiencing the amazing taster menu at The Kimpton Seafire Resort + Spa where you can book seats at the chefs bar to get the full on experience. We also ate the most amazing mixed seafood grill at Morgan's Seafood Restaurant , Calamari I'll never forget at Macabuca Tiki Bar and Grill and Brunch at the Marriott's restaurant Anchor and Den was . . . unforgettable.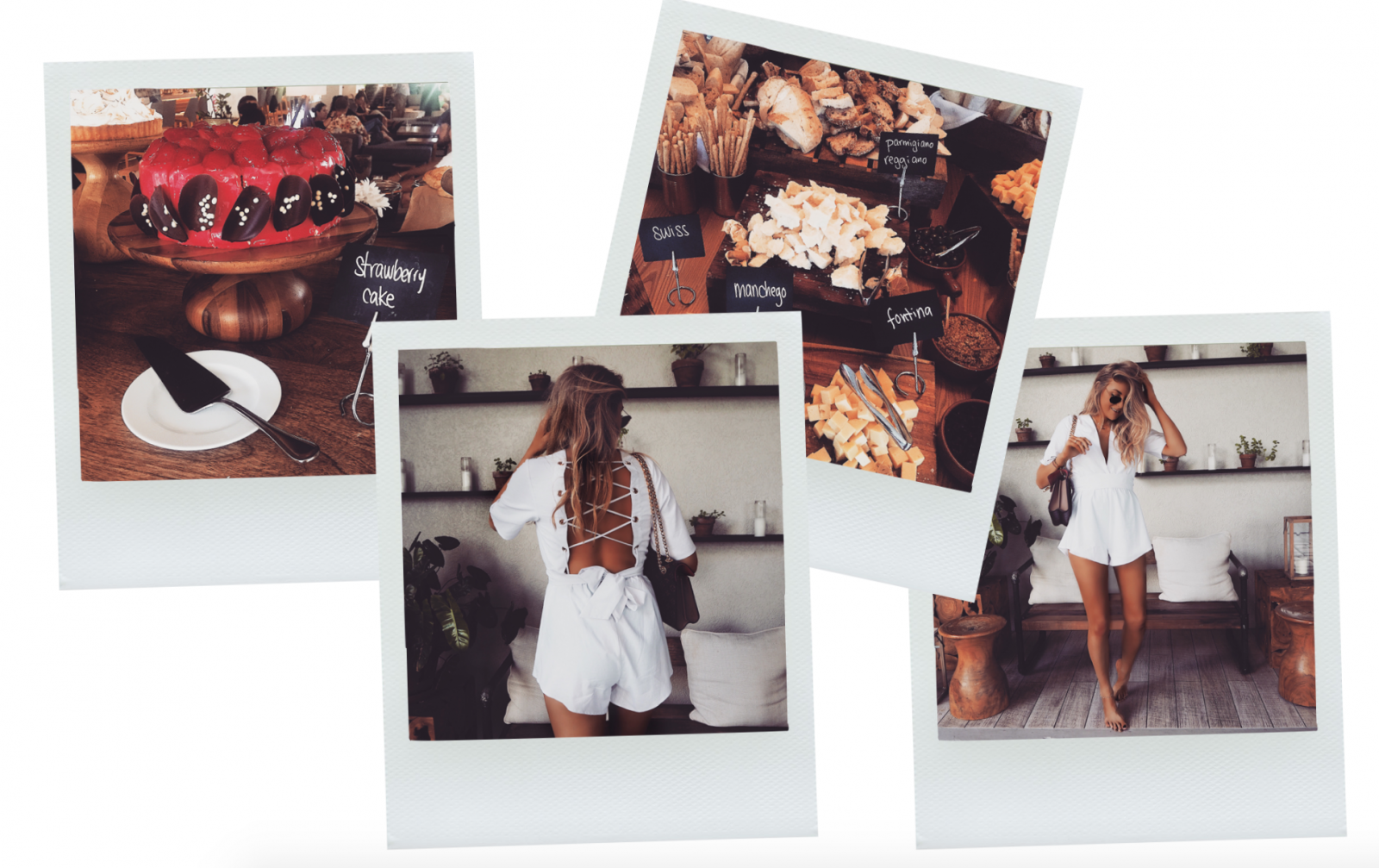 Cayman Brac
Whilst our visit was short and sweet to Cayman Brac it gave us the well needed rest after an incredible few days packed full of activities on Grand Cayman in the tranquil environment of Le Soleil D'or. I have to admit that on this day I skipped the island tour in favour of taking in the stunning surroundings, and by that I mean the pool! We were also given a tour of the property which first of all is quite possibly the most beautiful hotel I've ever stayed in and second of all has a farm. As Cayman Brac only gets one shipment of food a week, Le Soleil D'or grow all of their own produce in the most incredible farm I've set eyes on. We were given the full tour via golf cart, stopping off to eat fresh Guava, Miracle fruit, tangerines and so much more. They grow everything including Aloe Vera to de worm the chickens . . who knew?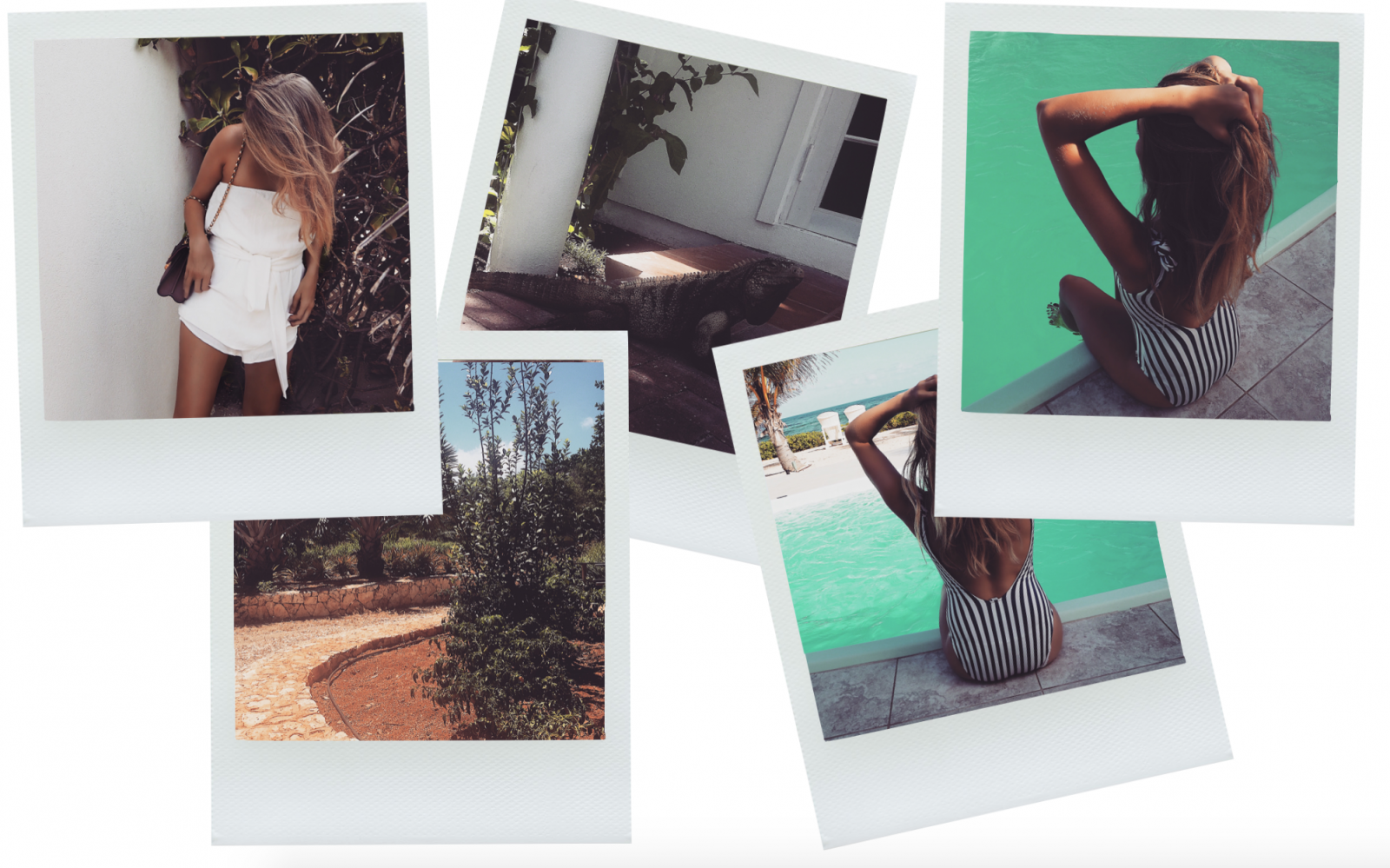 Little Cayman
And finally we come to what I like to call, heaven. We took a 7 minute flight from Cayman Brac to Little Cayman, possibly the shortest flight in history? And again we had a really laid back itinerary that consisted of do what you want, in the stunning location of Southern Cross Club. When you first arrive the lack of locks on the doors is shocking, but you soon come to realise that with an iguana population that overshadows the 197 people living on the island, locks just aren't necessary. I have never felt so safe and at peace somewhere before in my life. Over our 2 day stay we went paddle boarding, visited the incredible point of sand AKA paradise, and snorkelled with turtles, stingray, nursing sharks, barracudas and a whole other rainbow of fish I quite frankly don't know the names of.
If you're looking for a chilled out holiday, I'd recommend a couple of days in Grand Cayman – for the horse riding and sting ray city . . you can't miss them guys, then straight on over to Little Cayman for a taste of paradise.
Oh and FYI, Iguanas have right of way in Little Cayman.
Shop My Holiday Wardrobe
Thanks so much to the amazing Cayman Islands tourism board for giving me the trip of an absolute lifetime! I'm already saving for my next trip, I have to go back with my boyfriend!