Hey guys!
I hope you're all well! This was a video I really wanted to film because I literally had no idea what to take in my hospital bag! I asked a lot of friends and family and did a Q&A box in my stories over on instagram to try and get as much information and as many opinions as possible! If you don't want to watch it I've made a handy list of what I'm taking in my hospital bag that you can screenshot or save and use!!
THIS POST CONTAINS AFFILIATE LINKS & GIFTED ITEMS
What I'm Packing in My Hospital Bag
When I was putting together my bag and listening to everyones different pieces of advice and opinions what I really found overall was that it's a very personal thing! Aside from the essentials like nappies and baby gros etc, there are so many things that some women deemed absolutely essential like an ipod with relaxing music or a pillow, that others just said was a complete waste of space and totally unnecessary! So overall I would 100% say it's very much down to you the individual and what is going to make you feel more comfortable! It's a super intense experience and no one will judge you so if you want to take your own pillow and a suitcase full of snacks you do that! Anything to make you feel more at ease and comfortable in your surroundings!!
I'm all packed now at 36 weeks (nearly 37 when you're reading this), a month early but I have anxiety so really felt like having this done and ready has put me at ease! plus 37 weeks is "fully cooked" so you never know when she might make an appearance now!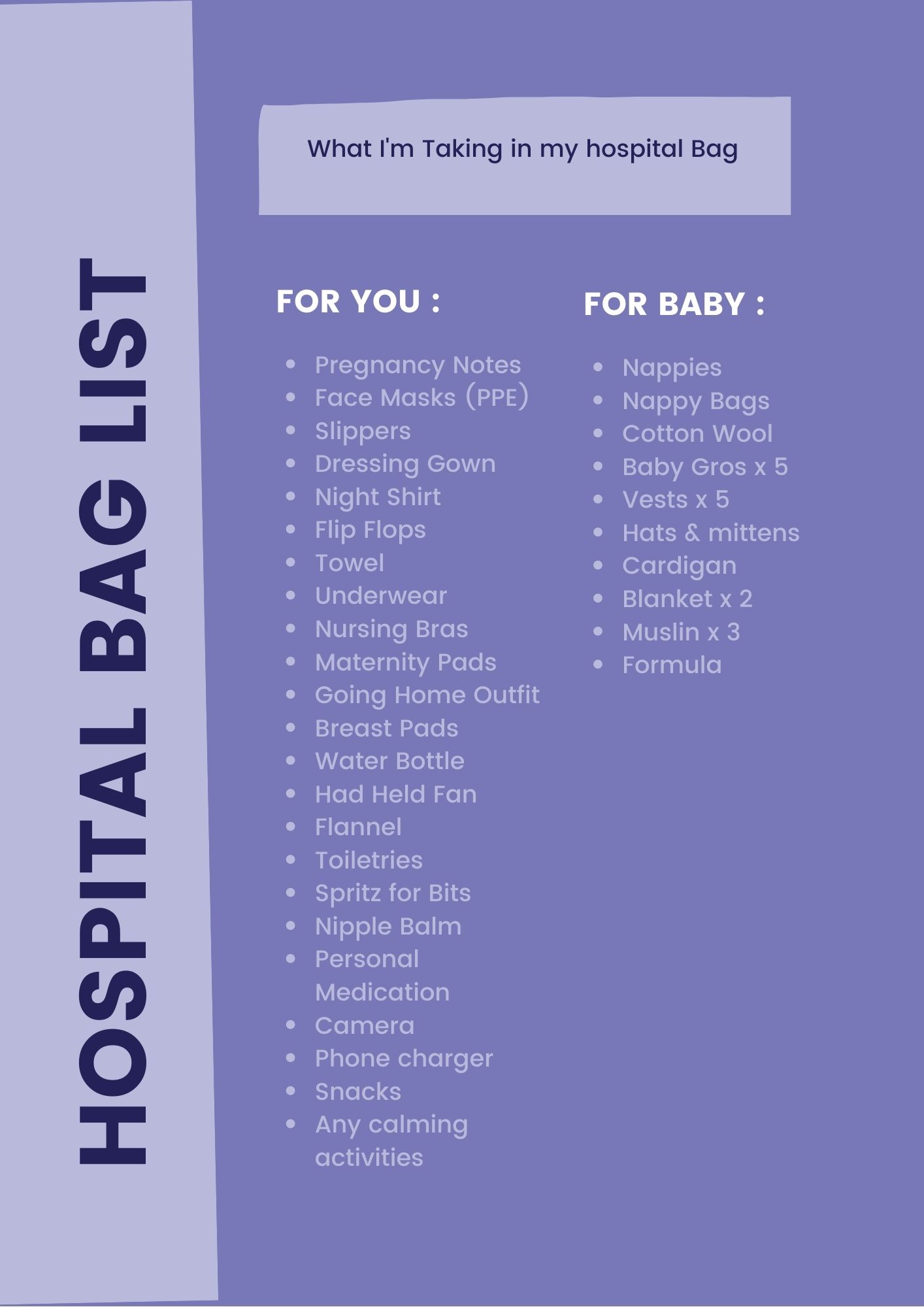 PS YOU MIGHT ALSO LIKE THIS 5 Maternity Outfit Ideas